SmartTask
Contents
Project Risk: 7 Major Types & How to Avoid Them
By Rodoshi DasJan 18, 2023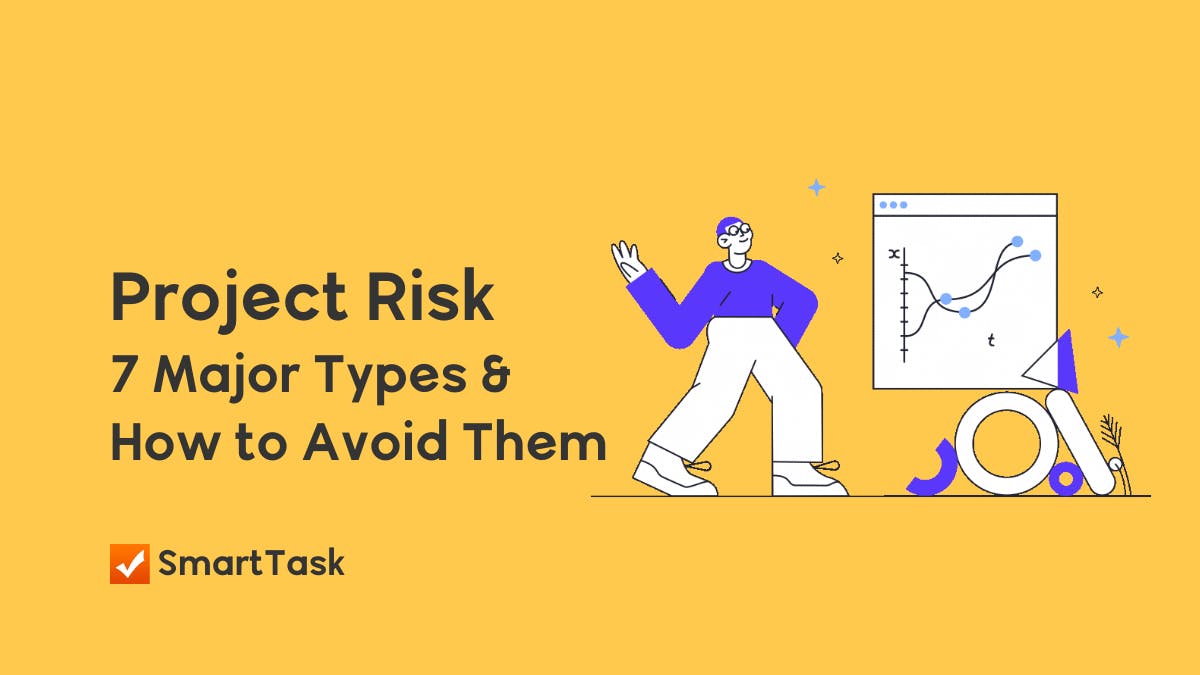 Let's face it, projects are like a box of chocolates—you never know what you're gonna get. But unlike Forrest Gump's momma, we can't just take the "risk" out of the equation. As a project manager, you have to master the art of risk management.
Imagine there is an upcoming product launch with a tight deadline. A risk in this scenario could be that the launch date cannot be met due to a time crunch, resulting in lost revenue and potential damage to the company's reputation. But if you flesh out a detailed project schedule beforehand, and track down the root sources of delay and real-time project progress, you can successfully launch the project just in time.
This is where project management software comes to your rescue. It allows you to take a close look at the different types of risks that can occur in a project so you can mitigate them before they become problems.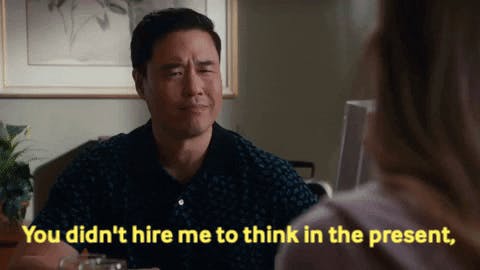 How do you define Project Risk?
Project risk refers to the potential uncertainties that could have a negative or positive impact on the project's goals.
Consider it as the "what ifs" in life. "What if we run out of budget?" "What if we don't meet the deadline?" "What if our team member gets sick?" These are all potential risks that can negatively impact a project.
But here's the thing, just like in a game of poker, risks can also be positive. They can be like wild cards that can give you an unexpected win. "What if we find a new market?" "What if we develop a new technology?" "What if we finish the project ahead of schedule?" These are examples of opportunities or circumstances that can have a positive impact on a project.
SmartTask.io helps you get a comprehensive vision of project risk and maximizes the chances of a successful project outcome. Try it for Free!
What are the Major Project Risks and How to Prevent Them?
60% of project managers try to prioritize risk management for good reasons. How you identify, assess, and manage project risks can very much dictate how (and when) you reach your project KPIs.
You can achieve this through a comprehensive risk management plan, involving all stakeholders in the risk management process, and regularly updating the plan throughout the project to address risks on time.
Before we jump to risk mitigation strategies, let's have a look at some major project risks you can encounter.
1. Scope Creep
Scope creep occurs when the scope of a project begins to expand beyond its originally defined boundaries. This can happen for a variety of reasons, such as changes in project requirements, lack of clear project definition, or poor communication between team members. Changes in project scope can lead to increased costs, delays, and decreased quality of the final product.
How to address this?
To mitigate this project risk, establish a clear and detailed project plan that defines the scope of the project and create a process for managing and approving changes to that scope. Use a project management tool to assign tasks and check progress regularly to ensure the project stays aligned with its original scope.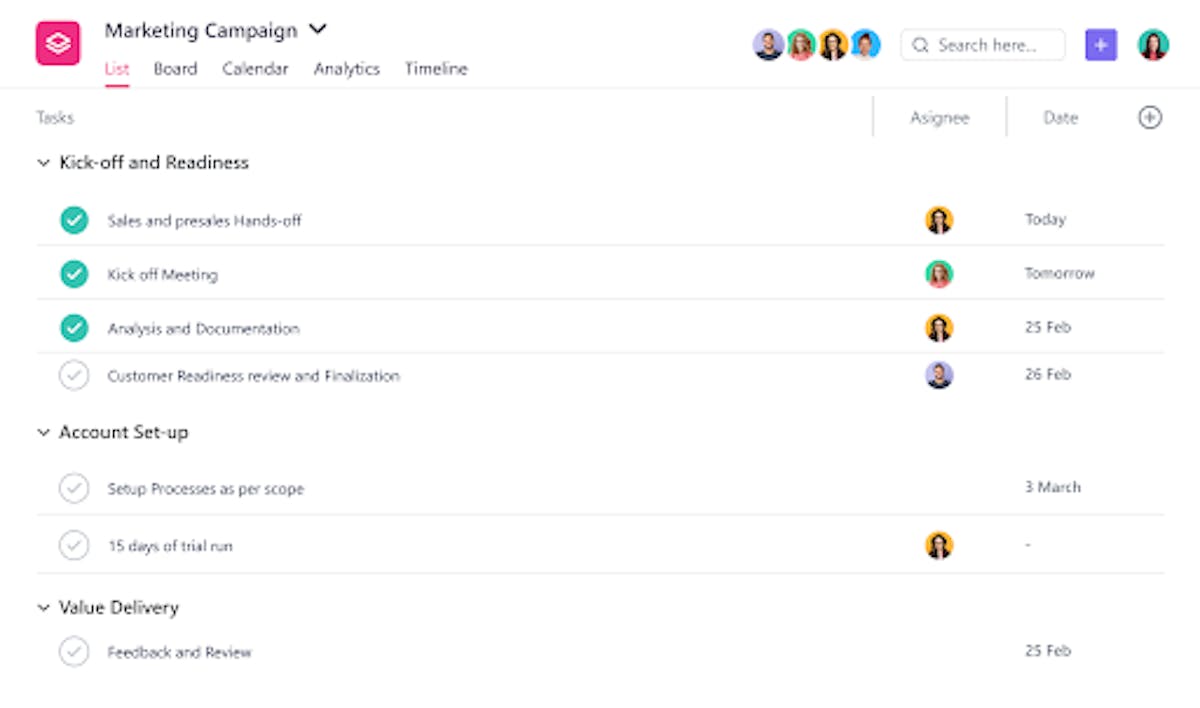 2. High costs
When the cost of a project exceeds the budget you had initially set up, it can be a serious project risk. Unrealistic budgeting, unexpected changes in deliverables, delays, and cost overruns could be the culprits here. The key is to lay out a clear outline of all elements involved in the project to avoid last-minute budget overruns.
How to address this?
Establish clear project objectives and budget estimates at the outset to avoid the risk of high costs. Continuously monitor and control costs throughout the project, have contingency funds in place, and be prepared to make adjustments as needed. Make use of project management software for resource management and stay on top of the project timeline.
3. Low performance
Low performance refers to the possibility of a project not achieving its goals or objectives as a result of inadequate performance of the project team, stakeholders or partners. Lack of experience, resources, training, low productivity, and poor communication are some of the possible causes of low performance.
How to address this?
To mitigate this risk, ensure that the project team is composed of individuals with the necessary skills and experience to carry out their roles effectively. Use task management software to track employee performance, productivity score, and progress summary. Provide regular training and support to the team. Establish clear lines of communication between team members and stakeholders to ensure that everyone is aware of project progress and any issues that may arise.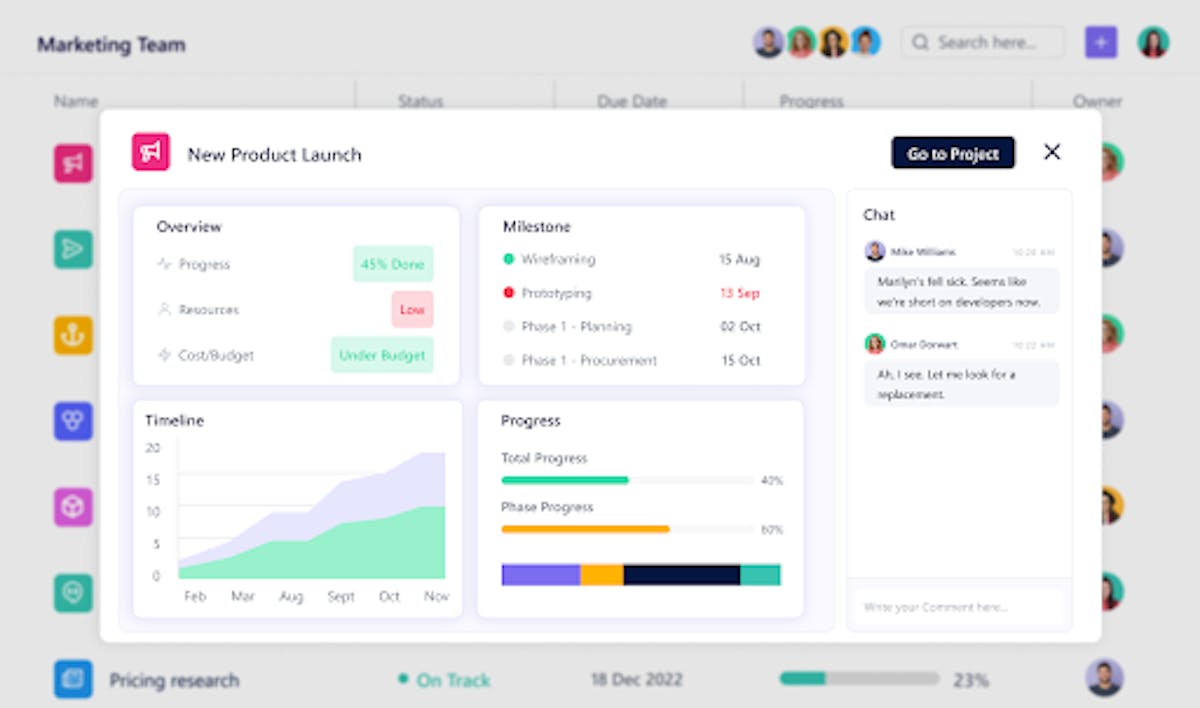 4. Time crunch
Time crunch is a project manager's worst nightmare. It's the last-minute rush to meet deadlines, the hair-pulling, nail-biting, heart-pounding experience that can make or break a project. This can occur when you underestimate the time required to carry out a project.
How to address this?
Start by setting realistic timelines and deadlines, and make sure to leave some room for unexpected delays. Communicate clearly with your team and stakeholders to ensure that everyone is on the same page and working towards the same goal. Regularly review and adjust the project plan as needed, and be sure to identify and address any potential bottlenecks early on. You can also make use of the time estimate and time tracking features in work management tools to get better clarity of the project lifecycle.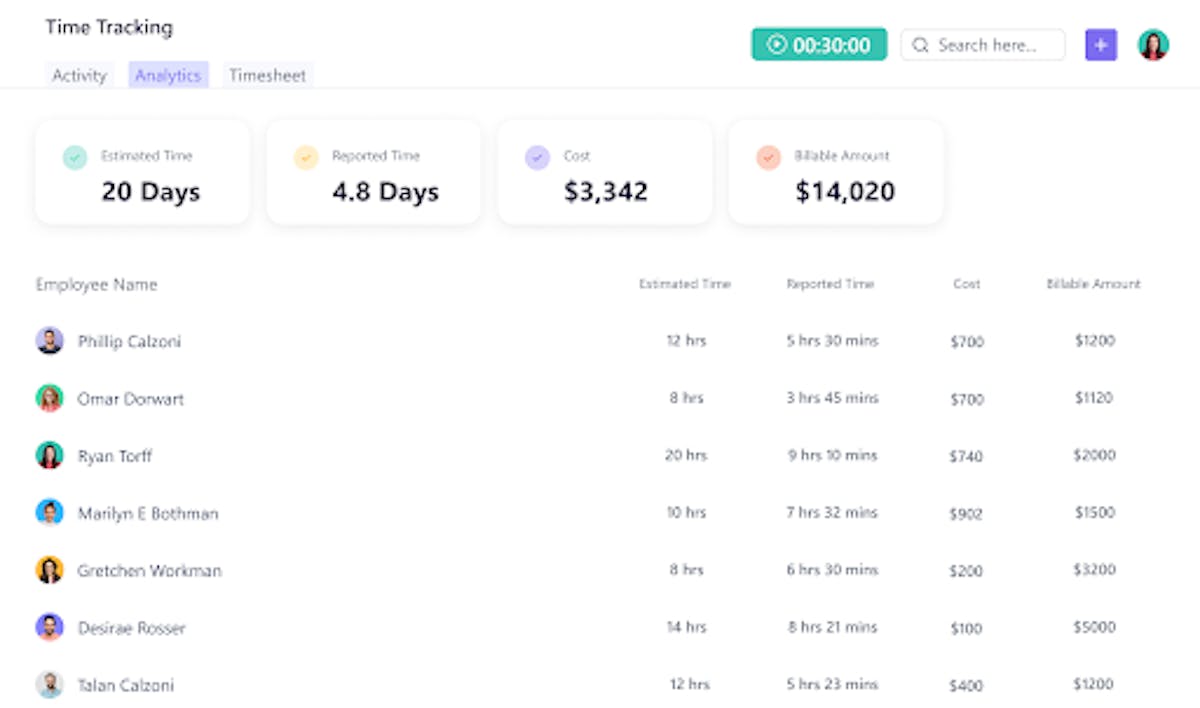 5. Stretched resources
Stretched resources are a common project risk that can arise when a team lacks the required skill set, time, funding, tools, or adequate staffing. When resources are stretched, it can lead to increased stress on team members, delays in completing tasks, and ultimately, a lack of quality in the final product. As a project manager, it all boils down to how you procure and allocate resources before you proceed with the execution.
How to address this?
You can avoid this risk by ensuring that you have the appropriate number of skilled team members and a budget allocated to the project. It's important to accurately assess the resources needed to complete the project and to secure those resources before starting the project. Regularly monitoring the progress of the project and identifying any potential resource constraints early on can also help you take appropriate actions to address them. SmartTask's workload view simplifies resource allocation planning and helps you stay in tune with the project deliverables.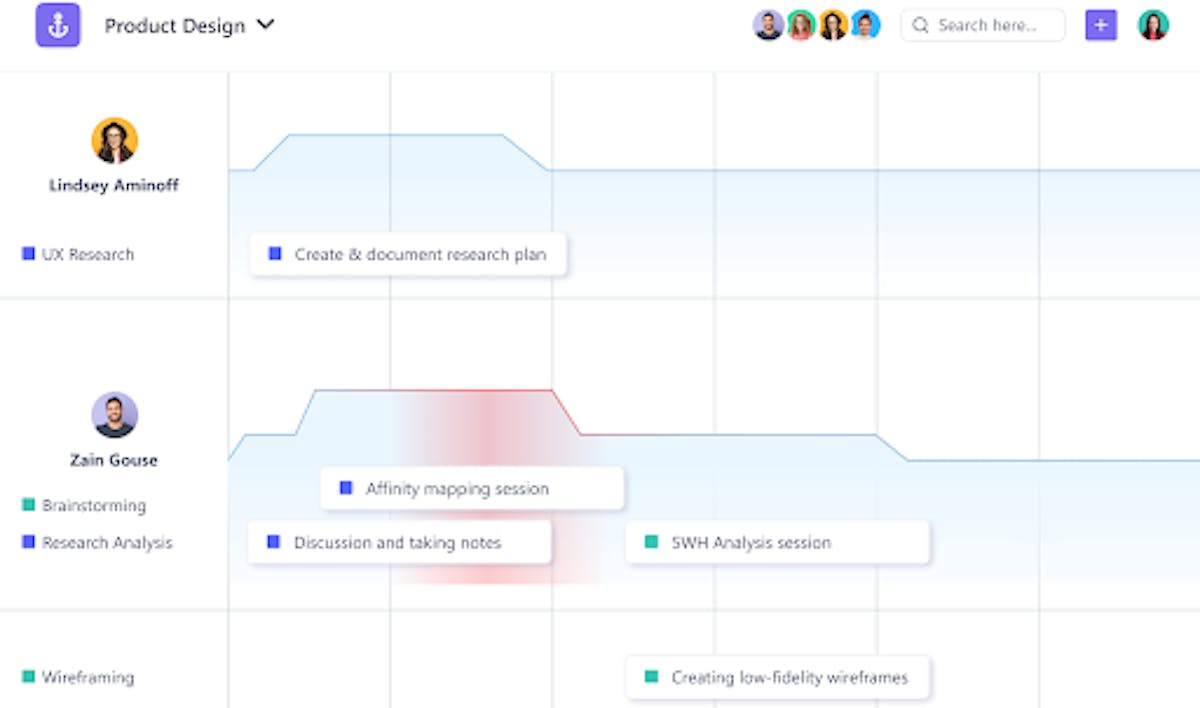 5. Operational changes
Operational changes can be a significant project risk as they can disrupt project plans and schedules, impact project costs, divert the team's attention away from the end goal, and even lead to project failure if not properly managed. It can occur due to a variety of reasons such as changes in the business environment, team roles, technology, or regulations.
How to address this?
As the project manager, you have to be proactive in identifying potential operational changes and assessing their impact on the project. Have a plan in place to iron out possible kinks and make the transition smooth, including procedures for managing and communicating changes to all stakeholders, and strategies for incorporating changes into project plans and schedules. With features like automated check-ins, task comments, and task summary on SmartTask, you can identify bottlenecks and structural changes in real-time, and prepare the team in advance.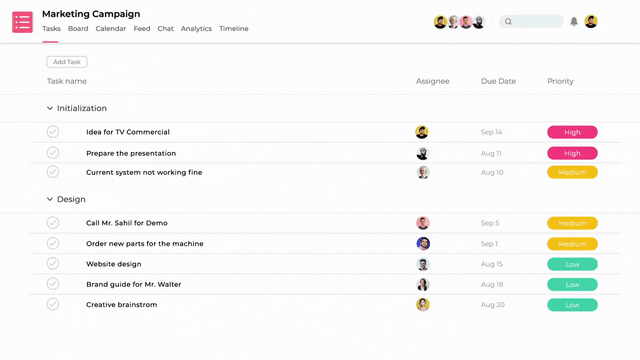 6. Lack of clarity
Lack of clarity can stem from a variety of sources, such as unclear project goals, ambiguous project requirements, and lack of communication between departments, project team members, and stakeholders. It can lead to confusion, and delays, as well as prevent a project from achieving the desired outcome.
How to address this?
Define and communicate project goals and requirements to all stakeholders at the very beginning. Set up regular communication channels so all team members and stakeholders are aware of project progress and any changes that occur. Store all vital data related to the project in a central repository like a project management tool, to keep everyone on the same page, at all times.
How Can You Avoid Risks in the First Place?
Now that you've learned about different kinds of project risks and how to prevent them, it's time to understand the best possible ways as a project manager to avoid risks altogether.
Identify risks early with a risk log
Before mitigating a risk, you first have to identify it. This is where you'll need a risk log.
A risk log or risk register is a document or tool used to identify, track, and manage risks associated with a project. Brainstorm with your team all the things that could go wrong, dig into historical data to derive insights, and note down the primary cause of each risk.
With a task management tool, you can handle project risk management effectively by keeping a tab of potential risks, assessing it, and monitoring risk management processes in one place.
Employ project management software
By using project management software, you can have clear visibility into the project's progress and identify potential risks early on.
One of the key features of Project Management Software is task tracking with which you can monitor the progress of tasks and identify any delays or issues that may arise.
Resource allocation is another important feature. It allows you to see how resources are being used and identify any areas where resources are overallocated or under-allocated.
A Comprehensive workflow management tool enables seamless collaboration, so team members can communicate and share information among themselves.
These tools also help you document and store project information in centralized storage. This can help identify potential risks by analyzing historical data to identify patterns and trends.
Save your precious time and make way for seamless risk management with SmartTask.
Prioritize risks
Once identified and assessed, you have to prioritize the risks based on their overall level of impact.
The most critical risks are those that have a high likelihood of occurring and a significant potential impact on the project—address them first. To get to this conclusion, use a risk matrix to visualize and prioritize risks based on likelihood and impact. This matrix helps you categorize risks as high, medium, or low priority, depending on their likelihood and potential impact.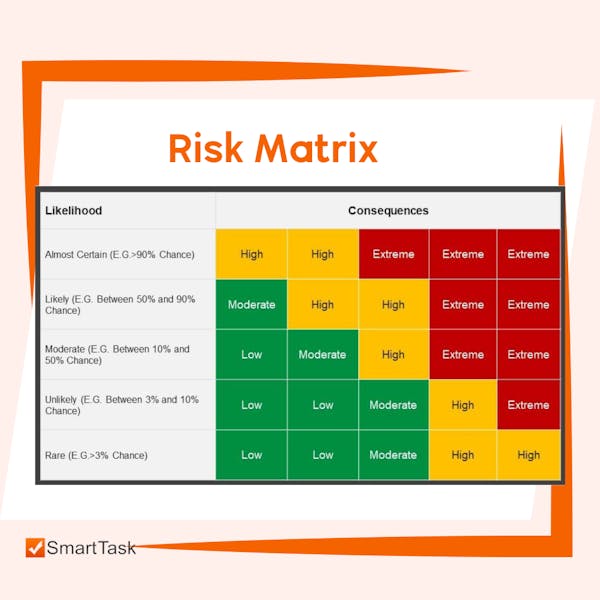 You can also make use of other data and reports such as project timelines, budget, resource availability, and past project risks and outcomes to identify patterns and potential areas of concern and determine the priority of risks.
SmartTask Can Help You Manage and Prepare for Project Risks
When you're aiming for success, it's necessary to consider all possible obstacles that might come along the way, and stay prepared to handle the risks like a pro.
Thankfully, with an efficient project management software like SmartTask by your side, it's possible to stay on top of the risk management processes and keep a tab of potential risks as well as their mitigation strategies in one place. With its user-friendly project dashboard and powerful toolset, the app makes your life easy as a project manager, so you can achieve your business objectives and ensure optimum client satisfaction on every project you lead.
Sign up for SmartTask today and manage project risks with greater confidence.