SmartTask
Contents
Sundyota Numandis, a Pharma company just accelerated their business with SmartTask
By Pranav MistryJan 16, 2019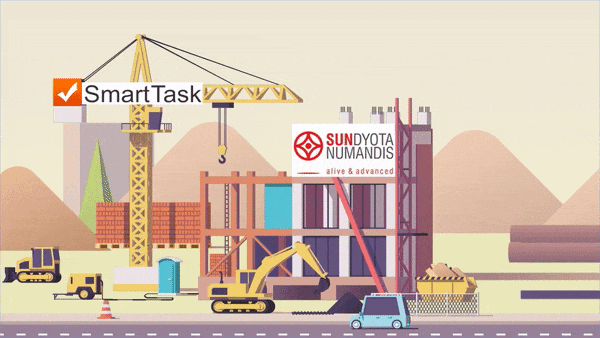 SmartTask as an online productivity tool is simple, enhances productivity and is cost effective. It has certainly made my life easier
Healthcare is one of the basic human needs. Founded in 2003 we at Sundyota Numandis are working for better human healthcare by manufacturing pharmaceuticals.
Project Management
Right now we are in the process of opening a new RnD/Manufacturing plant in Sanand, Gujarat. Constructing and qualifying new research & manufacturing plant is a wholesome medium term project in itself. Looking at a macro level, it involves timely design, vendor appointment, execution, issue & delay management, regulatory clearances, audit invites etc.
At a micro level, our team's MS Project had more than 2500 line items which SmartTask has efficiently imported onto itself, eliminating the need of separate task management and project calendar.
Earlier we were using MS Project for project management. However, the problem with MS Project is that it is not collaborative in nature, there is no way for the assigned person to update the team about the delay and reason behind it. Project Managers have to get Daily Progress Reports (DPR) to make sure the MS Project file is up to date. This was no-longer efficient for us. With a tight deadline approaching, we couldn't risk anything going wrong. We urgently needed a work management tool that we could rely on. SmartTask as a work management tool gave us just what we needed.
It's hard enough to communicate with a team with just 6-8 people but having multiple teams work on the same project is more difficult then you might expect. We realized that proper communication must be in place in order for us to coordinate.
Implementation
There are multiple phases when it comes to such huge projects. It requires Planning - Budget, Finalization of Design, Finalization of 3rd party collaborators, a ton of Permissions and Building Regulations approvals.
As the implementation begins there's a lot of back and forth communication that goes on between the Management, Design and the EPC team. And if there's an issue with the design, EPC would follow-up with the design team keeping the management in a loop. This is why adding them as Guest Users in SmartTask made a lot of sense (Guest users are free btw).
Procurement planning for each phase is up-front, sending quotations to multi-vendors, follow-ups with the vendors for specific requirements, and sourcing vendor information from the network. Material to be delivered on-site within the time frame so EPC team can take the process forward. Tracking all of these in SmartTask through its Timeline has been a boon in many ways.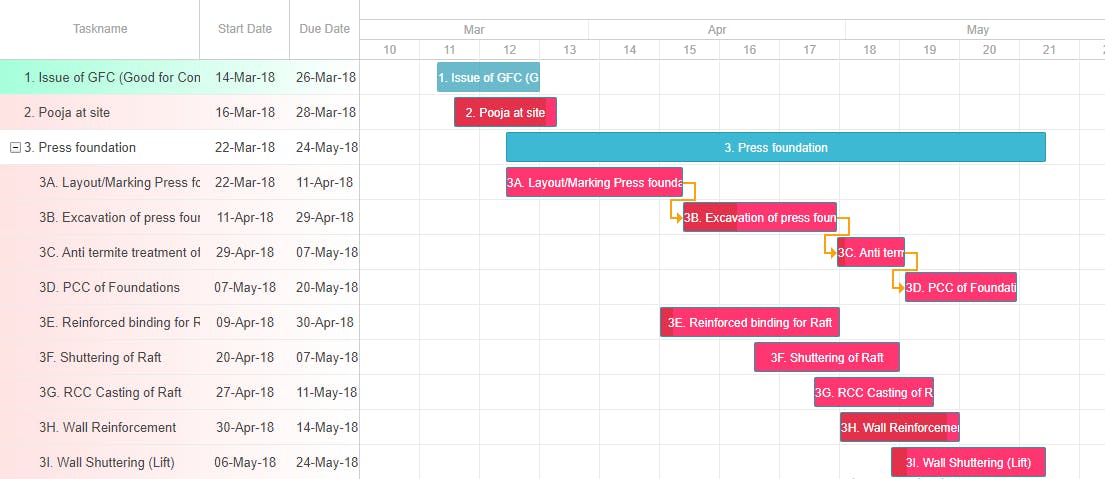 Not only are we able to track follow-ups but with SmartTask, we now have an eagle's eye view on the entire project, who's doing what by when and what is held-up and why.
Our team also rely on the SmartTask's Mobile app to check in on work when they're away from their desks. If they have questions, feedback, or thoughts to share, they comment on the corresponding task to keep everything connected.
If there's a need for team member joining mid-way through the project, they have a full picture of the project status and what needs to be done in near future.
Overall, SmartTask offers simplicity and flexibility, which lets us structure and organizes our work (projects, to-do lists, files, etc.) in a way that makes the most sense for our business.