SmartTask
Contents
7 Tried and Tested Strategies for Great Team Collaboration
By Nidhi ParikhSep 7, 2022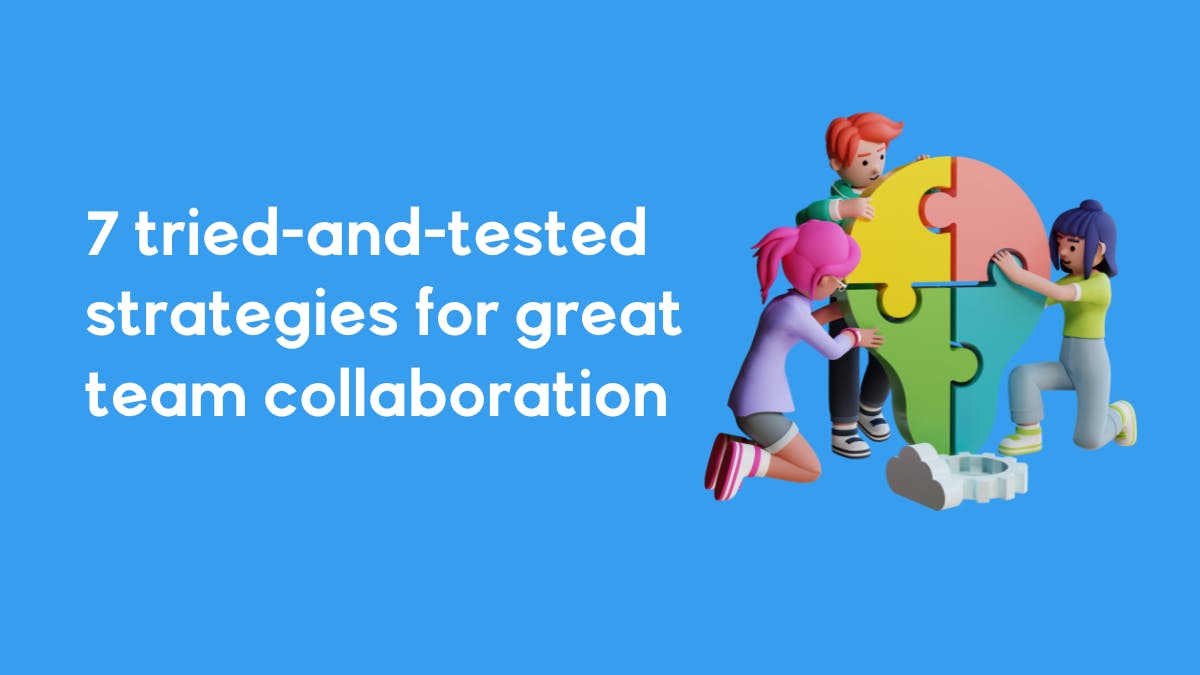 In the transition to hybrid work, team collaboration is no longer about going to your colleague's desk and saying, "Can we set up a meeting in 5 minutes?"
It's understanding the context of vague virtual messages, setting up meetings across time zones, and creating a solid remote work culture.
We experienced all of this firsthand when our team shifted to remote work during COVID-19.
Since then, we have tried several team collaboration strategies and we swear by the 7 listed below.
7 strategies for effective team collaboration
1. Have all information in one place
VentureBeat Reports Increase in Burnout rate with Employees Spending 3.6 hours per day searching for files and information.
Toggling between multiple tools.
Incessant digital chatter.
Searching for information like a needle in a haystack.
Wasting time on non-value work
These are just some problems that a regular employee faces when information is in silos in different tools.
Task management tools were built to make our lives easier.
But the overabundance of them is only making employees lose their zen.
Instead, switch to a centralized workplace that houses all your data, work conversations, and documents under one roof.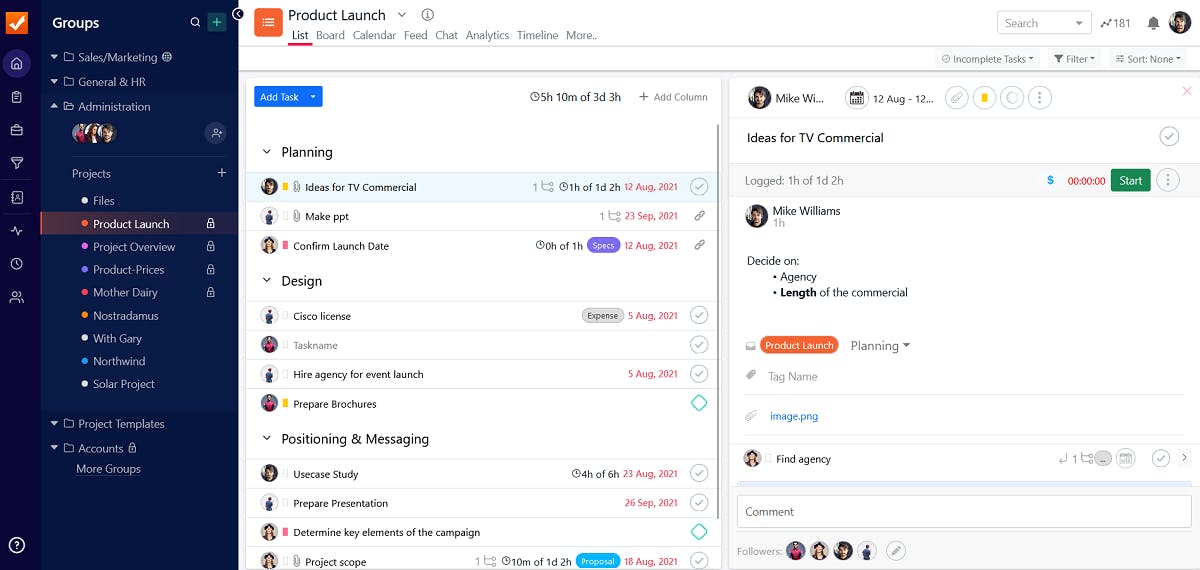 2. Avoid miscommunication
According to The State of Miscommunication report, 81% of employees confess that workplace miscommunication occurs very frequently, frequently, or occasionally.
This miscommunication results in delayed deliveries added re-work and lost time that could have been spent on productive tasks.
But that's not all!
It hampers your team's effectiveness and morale as well.
Here are three tips to tackle miscommunication:
Be ultra-clear in digital messages:
Your message should be so clear that it limits the scope for further clarification.
For example, take this message: "We're going to have a meeting at 9:00 a.m."
What if your team is working in multiple time zones? Will the kickoff meeting take place at 9:00 a.m. EST or CST?
In the same way, make sure you're using emojis and punctuation marks carefully. A wrong emoji could turn around your entire message.
Communicate to the right people
Always make sure your message is conveyed to the right person.
For example, you left a comment: "Please make the appropriate changes" on a task that is being followed by 4 teammates.
Two days later, there's no action.
Why? Because nobody knows who you're talking about.
A better way is to tag the concerned person.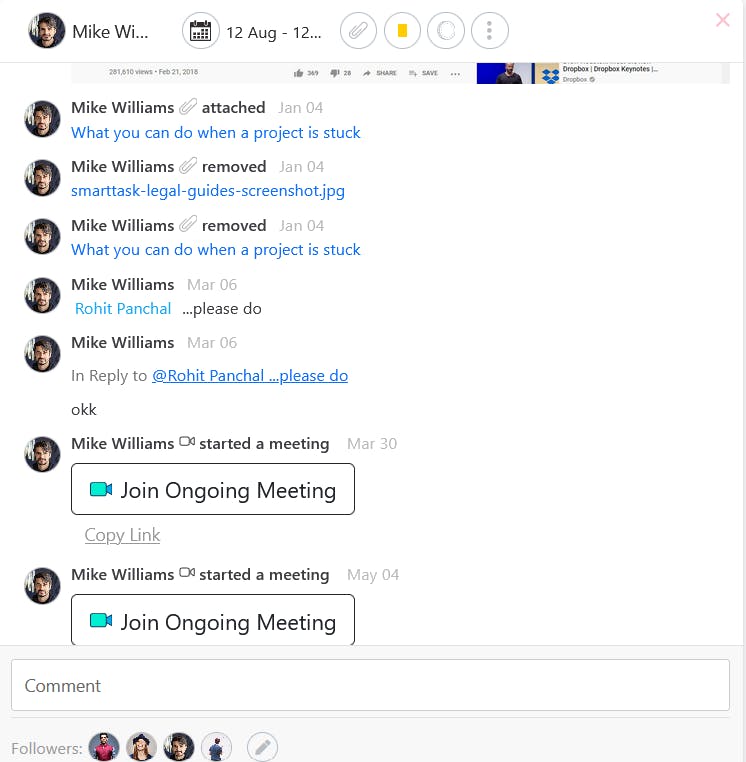 Emotionally proofread your messages
Emotional proofreading is a great hack to make sure your message is not portrayed in the wrong way.
For example, do you remember the panic you felt the last time you received a "We need to talk" message?
What if that same message was portrayed like this:
"I loved the last article you sent. But I have some issues with XYZ points in your current article. Let's discuss and make this article even better."
It would have been so much better, wouldn't it?
3. Have clarity
Your teammates should have clarity on what to do, when to do it, and how to do it. What does this look like?
A list of tasks (what to do)
Ideally, they should know what they need to work on today, tomorrow, and even the next week so they can plan their work accordingly.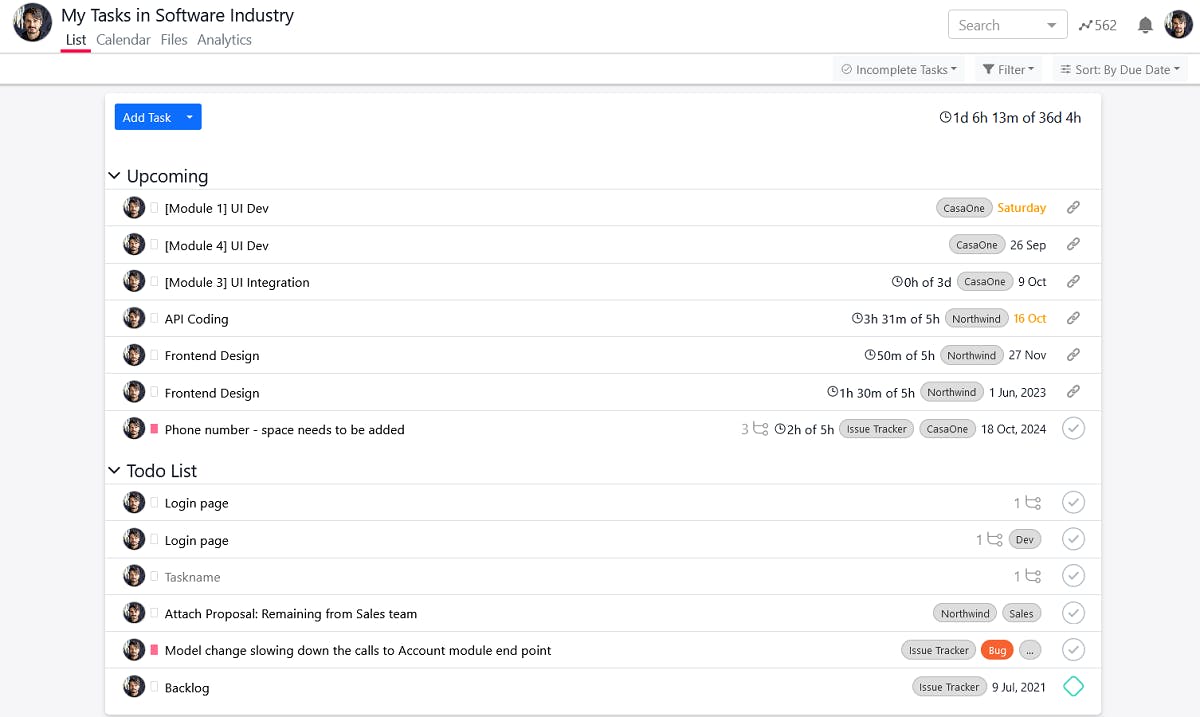 Set start dates and end dates on each task. This will let you know if a particular employee has clashing tasks and is overburdened.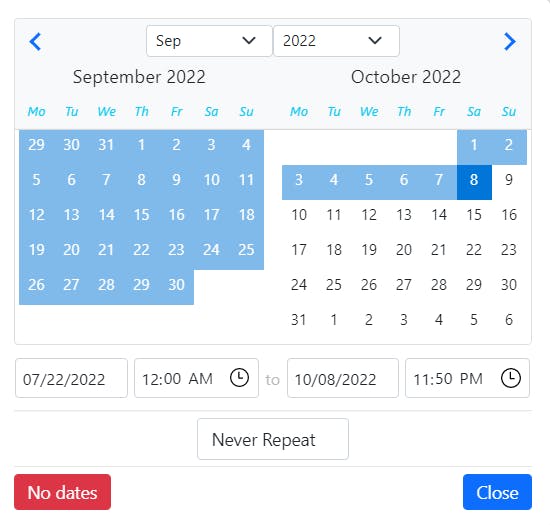 Processes and methods (how to do)
Show your employees how to excel at their work. One way to do that is by attaching detailed creative briefs on content writing tasks or sharing YouTube tutorial links on designing tasks.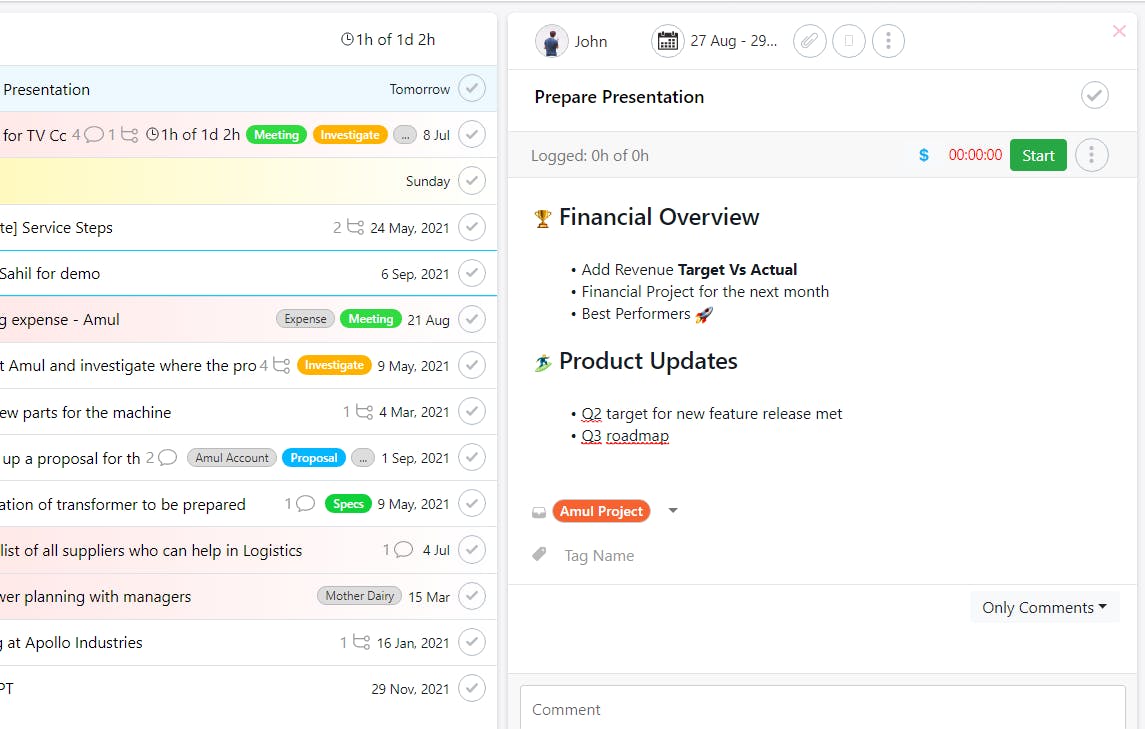 4. A sense of purpose
An average person will spend 90,000 hours at work over a lifetime🤯
This translates to 1/3rd of our lives spent at work.
No wonder 9 in 10 workers would take a pay cut if it meant getting a chance to do more purposeful work.
Great team collaboration starts with an alignment in vision.
The leaders have a clear vision that ties to the organizational vision and this then percolates to the bottom. This is why it is essential to have an approach that showcases both objectives and key results.
Let's take an example to see how this looks like:
Organizational vision: Help organizations be more productive
Marketing manager's vision: Find marketing platforms where our target audience is most active and create campaigns
Content Marketer's vision: Find which kind of content our target audience is searching for and create a content strategy to show how our tool can help reduce inefficiencies and increase productivity
5. Share knowledge, insights, and resources
Gandalf was the smartest wizard of his age.
But what would've happened if he didn't share his immense knowledge with Frodo and Sam?
They wouldn't have been able to beat Balrog, let alone Sauron.
To make sure your teammates are on an even playing field, make it easier for them to share insightful tweets, hacks shared in articles, or great YouTube videos.
With SmartTask, you can do this by sharing files and links on chat.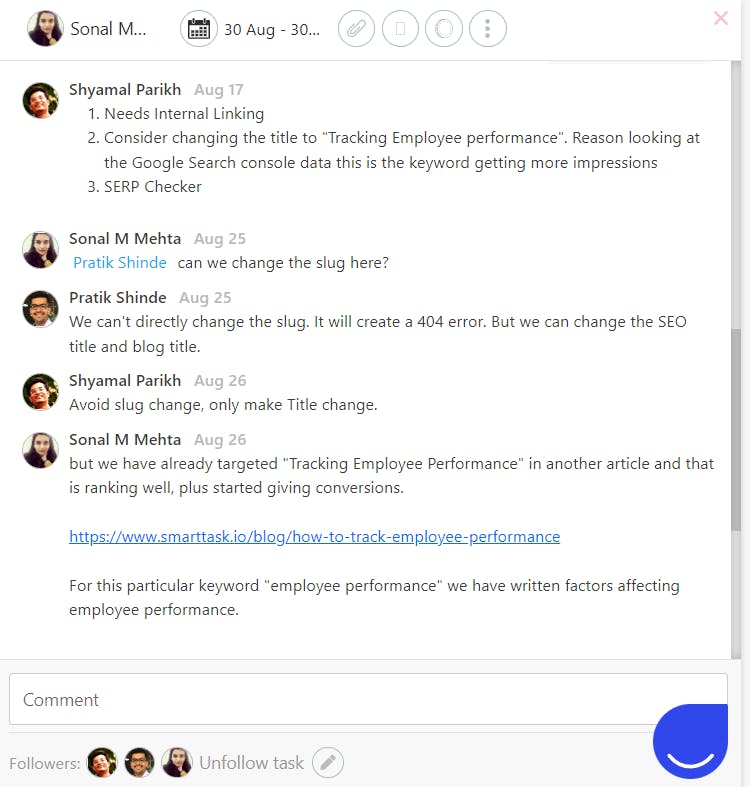 6. Create a great culture
Google spent 2 years studying 180 teams to find what makes teams click.
In the words of Abeer Dubey, a manager in Google's people analytics division, "We had lots of data, but there was nothing showing that a mix of specific personality types or skills or backgrounds made any difference. The 'who' part of the equation didn't seem to matter."
Google then started considering intangibles and they struck gold.
It was psychological safety that came out as the most important factor.
Psychological safety is about managers creating a culture where everyone feels safe to voice their opinions, ask judgment-free questions, and take risks.
Google ended up highlighting that the best teams are mindful of two things: members contribute to the conversation equally and respect one another's emotions.
Two factors that also build the foundation for great culture and collaboration.
7. Invest in collaboration tools
Online collaboration tools can increase your team's productivity by 30%.
Instead of breaking the bank and making a huge investment, you can start with cost-effective tools and see which ones work the best for your team.
Here are 6 such team collaboration tools for you to try out:
Loom: Great for update sharing or sending a short screen recording to your team.
Google Drive: Ideal for file storage and synchronization so that everyone on your team has access to the files they need.
Miro: The perfect whiteboard collaborative platform for your brainstorming sessions.
Figma: The ultimate solution for design teams to conduct all the design work from ideation to execution
Slack: The internal communication tool that lets you communicate via chat
Zoom: Schedule and launch meetings instantly to connect with teammates from across the world
So many tools to handle at a go?
Try SmartTask which brings together the power of 10 tools in one.
How can SmartTask contribute to team collaboration?
SmartTask supports team collaboration initiatives by offering everything you need in one single platform.
Strengthen team productivity with these features:
Team communication: Share real-time communication with individuals or teams via chat, voice-recorded messages, and video meetings
Task management: Assign tasks along with due dates, priority, and tags
Comments & file sharing: Give feedback via comments and share important information and documents via attachments.
Newsfeed: Make use of automated check-ins and feed updates to save hours of status meetings
Reminders: Set notifications, alerts, and reminders to keep your team updated
Search: Make use of the powerful search to find the information you need quickly
Multiple views: Switch seamlessly between Board, Timeline, List, and Calendar view
Workload management: Ensure no team member is underutilized or overworked with a workload view chart.
Automation: Automate recurring tasks to save hours of time.
Readymade templates: Get access to templates designed by experts so you can get started right away
1000+ integrations: No need to switch tabs or tools. Get everything done on one single platform with integrations
Enhance team collaboration with SmartTask (for free)