SmartTask
Contents
How Can Collaboration Software Make Teams More Productive?
By Nidhi ParikhAug 7, 2019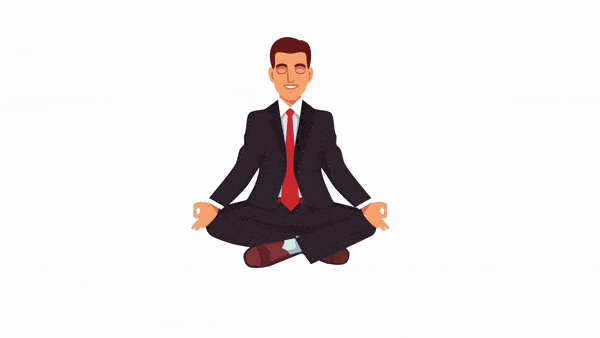 The History of Team Collaboration
Due to a lack of mobile phones, emails, softwares, bulletin boards, communication wasn't as easy as it is now. Messages sometimes got delayed, sometimes didn't reach at all. But there are some advanced time management tools and client management software which makes the team Collaboration very easy in the workplace too.
The earliest signs of team collaboration can be said to have seen during the industrial revolution. During the revolution, corporate communication basically existed as a top-down flow. Executive leadership made all the decisions and with the help of supervisors and secretaries, notices were pinned on bulletin boards. This communication then reached the bottom level workers.
Gradually, the rise of unions started taking over. The union representatives were responsible for presenting the feedback, grievances and demands of the bottom-level workers. The union representative could be said to be a limited-function team leader that became the middle man between workers and executive leaders.
With the advent of intercoms, memos and telephones, the earlier process of communication started becoming more cumbersome. Rather than passively observing everything, leaders started interacting with their workers, asking questions and gaining direct feedback. Employees started giving their suggestions freely.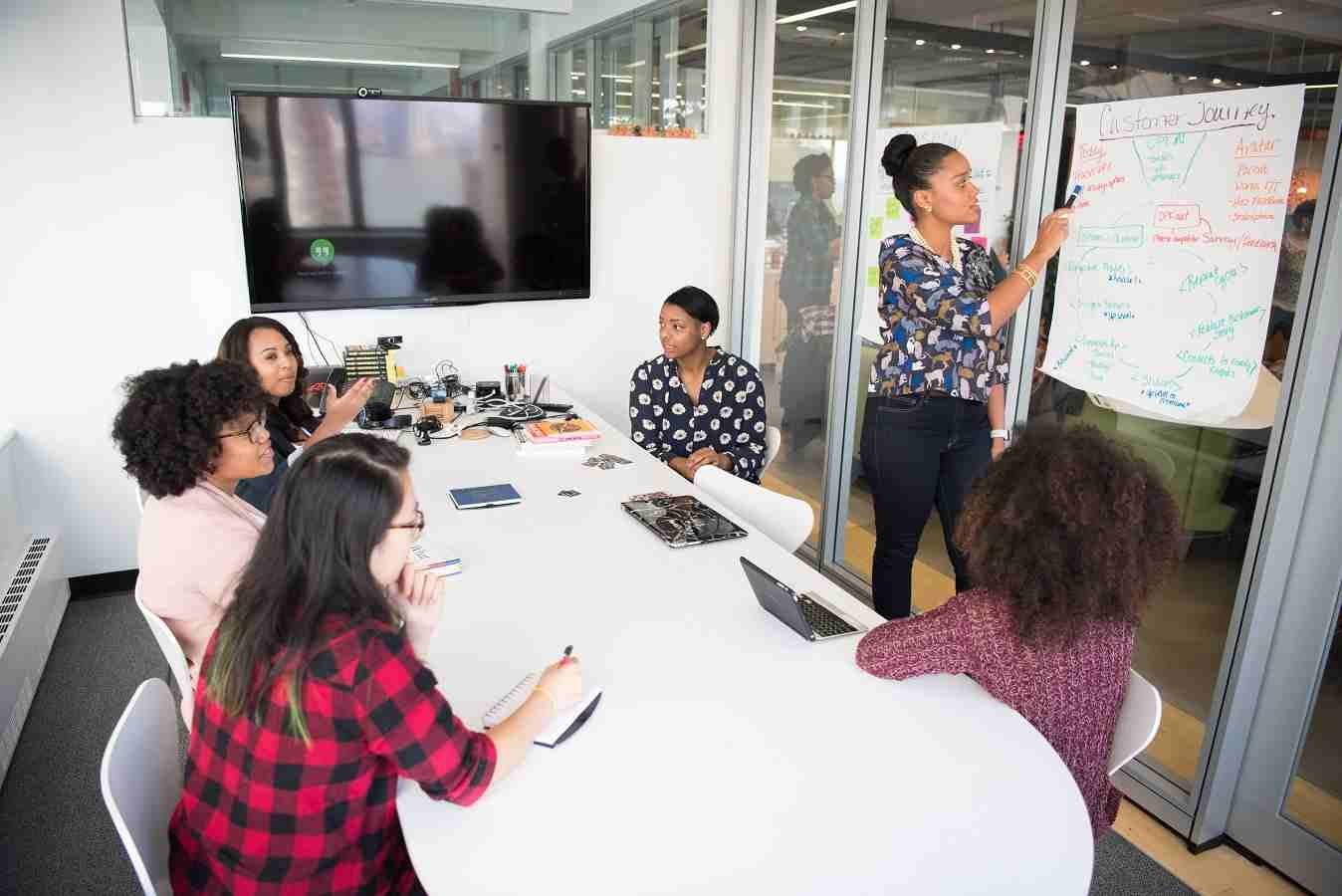 In 1939, a study discovered that employee participation improved job satisfaction more than short-term incentives. Leaders all around started understanding the benefits that employee satisfaction and teamwork brought to the workplace. Gradually, some industries started seeing a shift from the common assembly-line model to organizational structures that focused on highly productive team environment.
Marilyn Wesner, the author of A Journey of Change: The History of Team Building in Organizations, 1900 to 1989, states, "The frequency of team building training in organizations rose significantly between the beginning of the 1970s through the end of the 1980s"
Teamwork started becoming the new trend. After initial setbacks and thinking of it as just a fad, organizations started realizing that teamwork and collaboration will become a necessity and top-down structures would no longer be effective.
Without the advent of technology, collaboration among teams happened just on verbal basis. Or at the very best, important messages and dates were written on boards. But as work started piling up, these messages started getting too much to handle. Team conflicts grew more bitter.
With the advent of emails, messaging and mobile phones, collaborating became much easier. A person sitting in another part of the world could easily ask for data with just a simple email.
According to a study by Statista, in 2017, 3.7 billion people used email and that is expected to grow to 4.3 billion users in 2022. Which is half of the world population.
As more and more people started using emails, spam started making up 45% of all emails that were sent. What's more? As emails started becoming the main source of collaboration, inboxes started piling up with loads of communication every day. It started becoming more and more difficult to find a certain message/communication that took place months ago or even days ago.
To combat this, applications especially for workplace communication started to come into existence. Teams could discuss, chat, share links in there. Things started becoming much simpler and easy to search.
As work has become much more detailed and precise, teams started using project management softwares, work management softwares, CRM softwares. Handling so many softwares became cumbersome and time-consuming. This then led to the advent of collaboration softwares that came inbuilt with all these requirements.
In the future, we could well see Artificial Intelligence (AI) stepping into collaboration softwares. With the help of AI, you could go to a conference virtually, forecast deadlines depending on historical data, assign tasks, make up contingency plans if any crisis occurs, give precise analytics considering all the factors, choose who should be present in the meeting and schedule that on their calendars, make the latest documents accessible to everyone before the meeting and so on and so forth.
We have traveled a long way from using typewriters to using latest collaboration channels. If anything, collaboration mediums are going to make life easier, faster and stress-free for us all. It's time now to step into it and invite technology into our lives.
What is a collaboration software?
As the name itself suggests, a collaboration software helps team members to communicate, coordinate, discuss, share files, and solve problems while completing a task. Think of it as a diary, but a magical one. The moment you write something in that diary, all the concerned parties will know about it in that very moment.
A joint study conducted between the Institute for Corporate Productivity and Rob Cross, Edward Madden Professor at Babson College found that companies which promoted collaborative working were 5 times as likely to be high performing.
More and more companies are working to create a more open and collaborative work culture. The reasons are quite evident: better decision making, effective problem solving, new and innovative ideas fostered by joint thinking, better learning, and increased efficiency.
In view of this, many companies are looking for ways to help foster benefits that collaboration brings while minimizing the hurdles that come along with it. That's where a collaboration software comes into picture.
Let's find out why.
Why adopting a collaboration software is important?
1. Improves Efficiency:
"Why was the report not finished?"
"I needed some data from Mr. A. I sent across a mail for the same to him. But I never got the reply"
Situations like these are common in today's workplace. A collaboration software helps cut out all these inefficiencies by reducing the delays that happen due to email overlook (in the software, you just need to assign that task), helps people in asking questions related to the task using the commenting feature, employees don't have to look for documents all over the place, eliminates the need for everyone to be at the same place at the same time and so on.
Integrations with Google Drive, Dropbox and the like also help speed up things. If some processes are meant to be followed repeatedly, templates could be made or tasks could be set on repeat basis.
Clear schedules in a collaboration software helps employees properly plan their work and thus help meet deadlines more often than not.
2. Inculcates Accountability:
Take this situation for example,
Task: Get the accounting report done by Monday
Assignee: Employee A
Now, what happened is that Employee A placed a comment on the task that she requires data for the report from employee B. Unless she gets that, she won't be able to submit the report.
Now as this communication is not made on verbal basis or lost in a plethora of unread mails, it's there for the manager and employees both to see. So, employee B is accountable for sending the data in time.
A collaboration software also helps in making the employees accountable for finishing the tasks before the deadlines as the due dates are set in the software itself.
3. Better Communication, Less Misunderstandings:
"I am sorry I couldn't give the delivery date to client A because the customer executive personnel wasn't in the office today"
No longer do you have to wait for someone to come in the office to get some information. You don't need to wait for someone to pick up the call.
As every work related communication is in the software, there are less chances of any verbal arguments or misunderstandings.
4. Allows You to View and Maintain Employee Workloads:
As a manager, you have a lot many things to handle. Supposing a new project comes up. Now, you don't have the time to go and ask every employee about their current workloads, about their ongoing projects. Thus assigning further responsibilities without that information could lead to inequitable workloads and unnecessary work pressure on some employees.
With a collaboration software, you can easily view every employee's workloads. It might happen that while software developer A is working on three ongoing projects, software developer B is handling just 1 project. Looking at all this on your screen, you can assign further equitable workloads.
A collaboration software also helps you in knowing your future recruiting needs. Especially if you feel like some employee's workload is too much and there's no possible way they would be able to handle future projects simultaneously.
5. Increased Transparency:
With a collaboration tool, all the team members can see the progress of a certain task or a project. You can also see who is doing what, the roles and responsibilities of your team members, what tasks lay ahead and everything related to the project. You no longer need to assume things or keep asking your supervisors about it.
As a manager, you can also see what each employee is working on and how efficiently they are able to complete their tasks. This can help you give better and reliable appraisals as the information the appraisals are based on is right on your screen.
6. All Information in One Place:
'Hey, Lisa. Can you send me that profitability document? I can't find that mail right now and I really need it for the meeting due to take place at 3'
If we are being honest, we have all scrolled through our inboxes to find documents that we needed urgently. Sometimes, we did. Sometimes, we had to trouble our colleagues in midst of their work to look for it.
Or worse yet, we couldn't find it at all.
With the help of a collaboration software, you no longer need to worry about that. It stores all your important files and communication in the same place.
You can even find and track the latest revised document that was uploaded.
Having a collaboration software also leads to less paper waste as it stores documents digitally. This also reduces your storage issues and unnecessary paper clutter in the office.
7. All-in-One Tool:
A study by Forrester Research Inc. states that information workers use an average of eight applications daily to perform their jobs. American Psychological Association published a research that states the mental blocks caused by switching tasks reduces productivity by 40 percent.
Having a work collaboration software helps combat this issue by reducing decision fatigue that comes with using too many applications. Not only this, it also makes employees' life easier as they don't have to learn and use a plethora of applications just to get their basic work done. It further helps in reducing the employee resistance that normally appears when a new technology is introduced in the workplace.
8. Enable Remote Workers Participation:
Remote working is one of the growing employment trends in the business world, states a study by The New York Times. If anything, the remote workforce is only there to increase. More and more people are choosing to work from home or looking for employment opportunities where they could work from home 1-2 days in a week.
Instead of giving them individual tasks and letting them work in silos, make them feel a part of the team by inviting them to the software. They can easily see the progress of the project/tasks, the members working on it, the reviews and comments made by users and so on at their convenient time and location.
9. Helps in Onboarding:
While onboarding a new recruit, there are certain steps and formalities that any company follows. You can easily make a template of this on the software and use it for every new recruit.
If there are any tutorials or blog posts or company guidelines that a recruit must look into, enlist that as the first task he/she will have when they log into the system. This makes that employee start using the software and get familiarized with its interface.
If that recruit is supposed to be a part of the team, enlist him into that group. This will get him acquainted with his/her teammates and how the work is being conducted.
10. Track Changes and measure Performance:
If any user makes a change in the task itself or the attached file, the collaboration software will keep track of that data for you. Even if you see that after a long time, you can track the alterations along with their respective dates.
The collaboration software also lets you measure performance of the team as a whole along with each individual's performance levels. If anything is not going according to the plan or the tasks are not being finished before deadlines, you can find about the reasons and then conduct measures to rectify it.
11. Improves Employee Engagement:
According to The Muse, 70% of U.S. workers are not engaged at work which means if as a company, you are not working to improve employee engagement, your business could be at a risk.
Improving teamwork at the workplace is one way to get workers engaged. And so, providing them with the tool to inculcate better work relationships is one step towards that goal. And what's more, if your workforce is better engaged, project performance will understandably be more efficient.
12. Improves Productivity:
A study done by McKinsey and Company found that implementing collaborative processes and networking tools improved productivity by 20-30% in software development teams.
Individual tasks can be done with greater speed as employees don't have to waste time searching for information or waiting for bureaucratic permissions to arrive. This further helps employees finish their work in less time and in a better way, all helping build productivity and engagement.
After all, teams with engaged employees are 21% more productive than those with low engagement.
What are the features involved in a collaboration software?
While there are a ton of collaboration softwares out there, below is a list of common features that any software must have:
1. Online Chat/Comment:
The problem with using communication tools like Whatsapp is that while you come online to check work messages, you can easily get lost in seeing and replying to every single thread of personal communication. And before you know it, you've wasted 20 minutes and it's time for the next task at hand. Thus, delaying the current task.
Instead of using emails and different tools for communication purposes, look for a collaboration software that provides an internal chat where team members can discuss on certain things, share updates and meeting notifications.
The comment area in a task can allow assignees to raise any doubts or questions they might have. This also helps curtail those errors that happen due to unresolved or unaddressed doubts that the employees carry in their minds.
2. Task Assignment:
Any team collaboration software you look out for should help you assign tasks easily. With the help of this software, you should also be able to check each individual's task list, analyze their workloads, keep track of due dates for each individual tasks, assign followers to any task, edit and modify those tasks if needed.
3. Task Prioritization:
Robert: 'Why was this presentation not made, Sarah?'
Sarah: 'I was working on making a report for the marketing department. If I had known that making this presentation was urgent, I would have done that'
Every individual will have a lot many tasks on their lists. How do they decide which ones are important and which ones they can delay working on a little bit?
Without proper prioritization, work can go haywire. Important and urgent tasks might get delayed, client deadlines may get pushed, trivial work may get precedence, and resources may get wasted and so on.
Having a collaboration software that prioritizes tasks based on their importance helps the team stay notified about them and makes sure they don't go out of sight.
4. Calendar:
A team generally has many important delivery dates and meetings to adhere to. If all the members can see this schedule in their calendar, they can plan their work accordingly.
The team then doesn't have to deal with postponing their work because of impromptu meeting announcements or rushed client delivery dates.
The collaboration software has a scheduled calendar with all the information stored in it for them.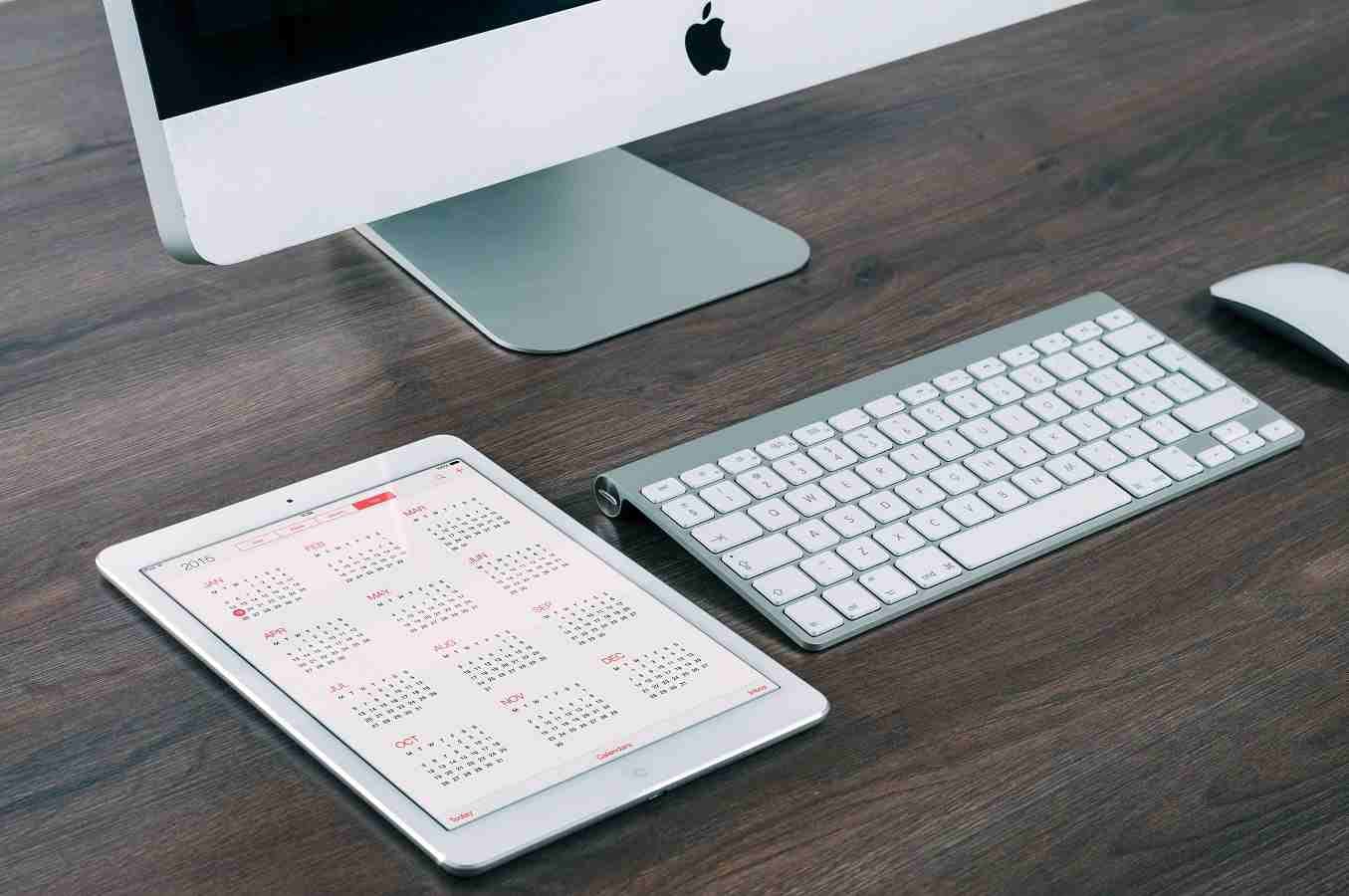 5. File Sharing:
Many tasks in an organization require excel sheets, word documents or the like to be shared. A collaboration software helps you attach those files in the task itself.
This helps reduce those, 'I can't find that file anywhere in my inbox. I don't know if I have deleted it or if I never got it in the first place.'
All your work related documents are now stored in a single place. This also helps reduce those phone calls or mails asking others to share some data that you require. All you need to do is log into your collaboration software and get work started.
Many collaboration softwares also have integrations with Google Drive, Zapier, Dropbox so file sharing and link sharing becomes much easier.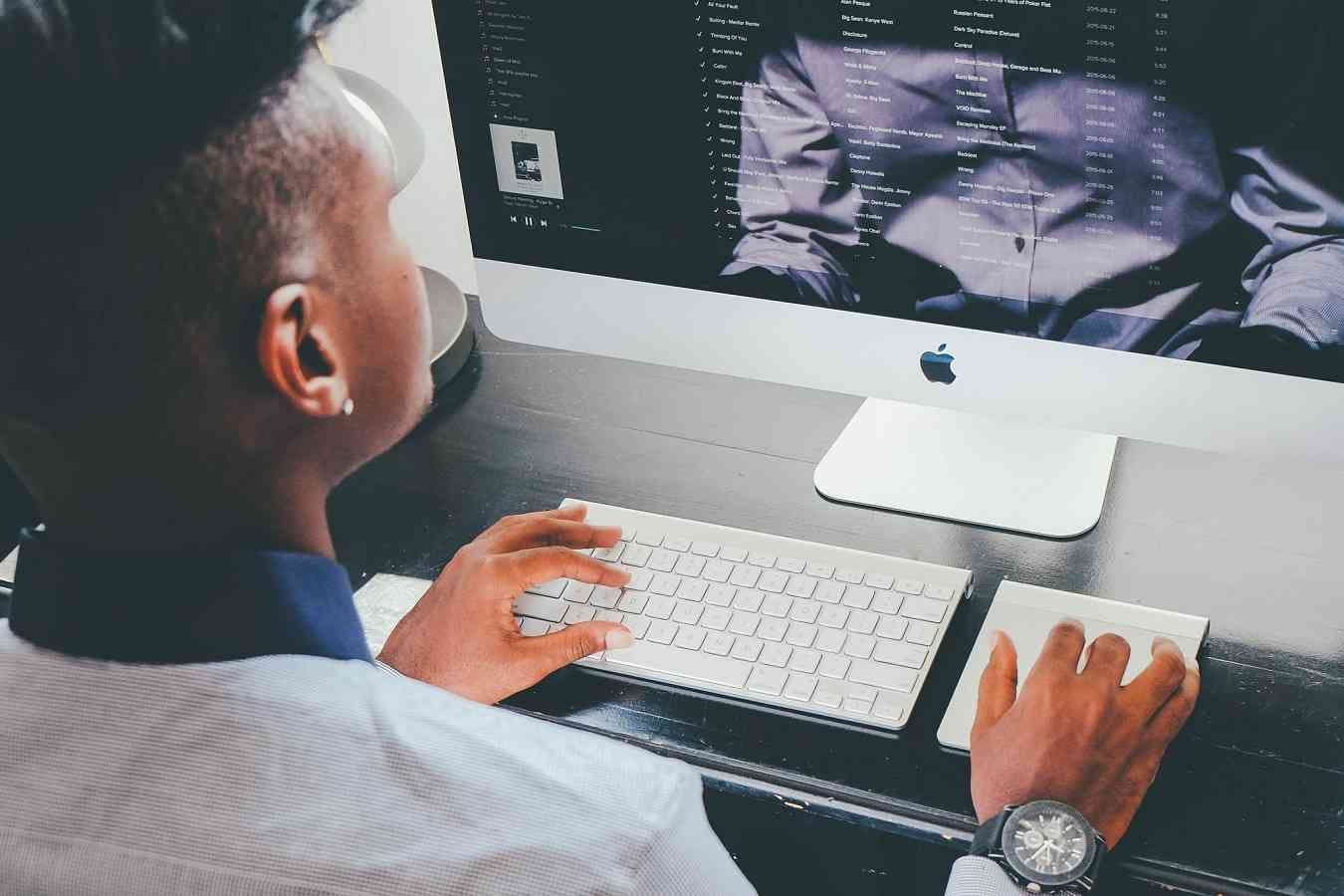 6. Project Management:
While many organizations look for a separate project management tool, it's much more effective to have a collaboration software that could be used to manage your projects as well.
Features like GANTT Chart, Portfolios, Dashboards, Baseline and milestones are provided in the collaboration software itself.
This also helps you reduce the cost and time required to handle two different softwares for these purposes.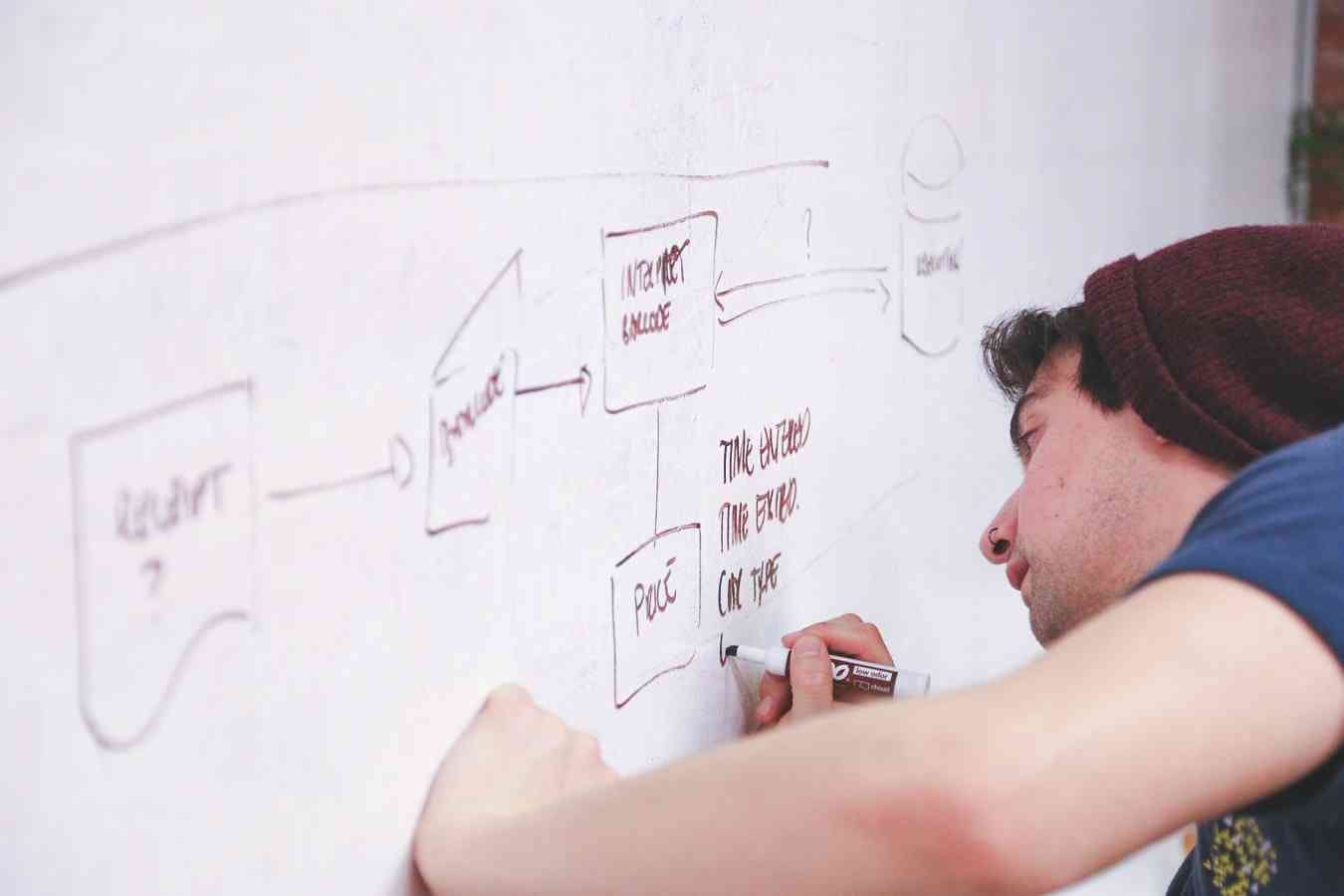 7. Notifications:
A collaboration software should come inbuilt with mobile and desktop notifications so that no important work goes out of notice.
Some tools even mail you your pending or upcoming tasks or if someone commented on a task so that you are updated. This becomes very important for people who have many things on their plate and can't possibly remember them all.
You no longer need to go through your day thinking, 'I have to get this finished, I have to talk to my colleague about work A, I have to get my hair done….' All you have to do is let your collaboration software take on the stress of remembering things.
8. Contact Management:
If your company deals with a wide range of suppliers or clients, it becomes nearly impossible to store all their contact details and access them whenever you want.
A collaboration software lets you store all those contact details along with what communication took place the last time you talked with the said client/supplier.
If you have multiple people working on the same thing, this reduces your efforts. You no longer need to ask your colleagues about the recent client communication. You can view it in the software and take it forward yourself.
9. Analytics:
A collaboration software should come inbuilt with analytics that can track how work is going on in the organization. It lets you make your own custom charts.
It can also track each individual's productivity, how each project is progressing, if sales targets are being met and so on.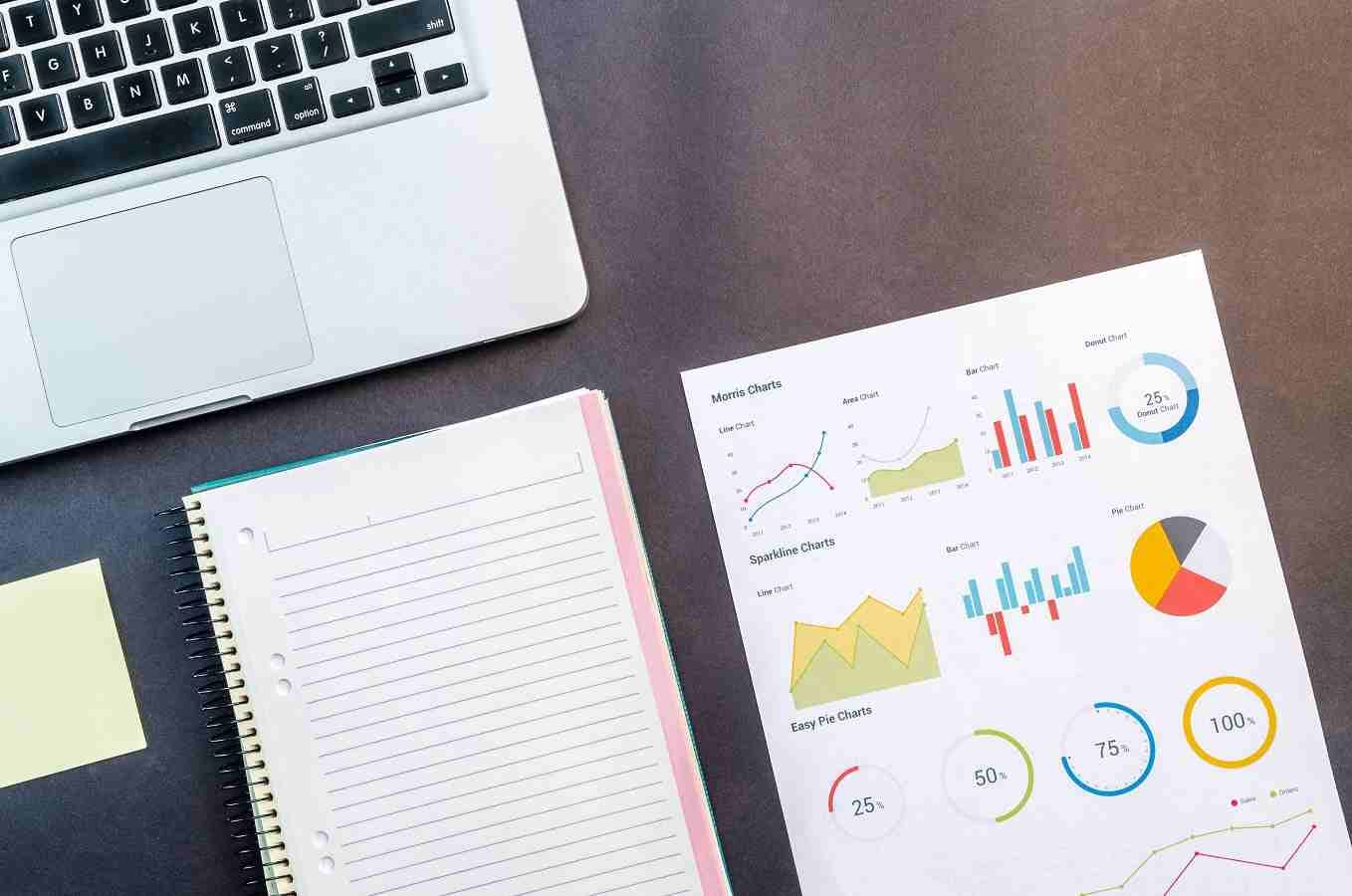 10. Time Tracking:
This feature records the time spent working on each individual task/project. It could be very useful to give more accurate deadlines, encourage transparency, help you calculate hourly wages of employees and increase productivity by letting you monitor any inefficiencies.
For example, you could realize that the same task when given to employee B takes much less time than when given to employee A. You can find out the reason by talking with them and make processes faster and more efficient.
11. Custom Fields:
Custom fields can help you keep track of work according to your team's needs. For example, if there are four stages a task passes through, you can add custom fields to keep a better track of it. So, if anyone looks at their task list, they know that a certain task is in stage 2 and as soon as it goes into stage 3, they will need to start working on it.
These custom fields, as the name suggests, can be customized to fit your workflow's needs and requirements.
12. Templates:
There are certain processes in any organization that are repetitive in nature. In order to save time, you can easily create a template or set tasks to repeat to automate things. Certain examples of such templates are lead processing templates, employee onboarding template, filing taxes template and so on.
This also makes work easier for a new recruit. All they need to do is go through the existing templates and see how work takes place.
What to keep in mind when you select a collaboration software?
Collaboration softwares can increase productivity, streamline processes and improve communication. There are thousands of collaboration softwares out there. Which one does your organization need? Investing in the wrong collaboration software for your company not only wastes your capital, it wastes valuable hours spent working with the vendor and training all your employees.
Below is a list of some factors that you need to consider while choosing a collaboration software:
1. CURRENT WORKFLOWS:
Look at your current workflows and determine where communication gaps exist, where processes are inefficient, which teams are most in need of this software? If you are using any softwares or tools at present, figure out a way to use both; the new and old tools or integrate them to avoid usage of multiple applications.
Have a joint meeting with members of different teams to understand current processes, their pain points and their requirements. If you have many remote workers, you need to take that point in consideration as well.
Address as many questions as you can at this stage. It is only going to help you in choosing the right collaboration software for your teams.
2. EMPLOYEE RESISTANCE:
If you have workers that are not tech-savvy, they might resist the introduction of a new technology or software. You will then have two options in front of you: (i) select a collaboration software that fulfills all your basic needs and is easy to use, (ii) have mentors preferably tech-savvy ones who would make onboarding easy for the other employees
Remember, a collaboration software works best when all of your team members look forward to working on it and not the other way around. You could even go ahead and conduct a meeting where you list down all the benefits that an employee would get from using the software. You could even add some monetary incentives for a certain time period to get everyone used to working with the software.
3. EMPLOYEE TRAINING:
How much time will it take for everyone on the team to get used to the collaboration software? Will some members require more training time? Will the vendor help in setting up the team's processes on the software?
The collaboration software shouldn't have a steep learning curve, should have video tutorials, guides, online support, customer service to address your problems if need arises
4. FREE TRIAL:
Any software that requires putting your valuable resources into must have a free trial period wherein you and your team can see if it fulfills all your needs and requirements.
It is recommended that you don't buy a software based just on its demo or recommendations from someone else. It's important to get a hands-on experience otherwise you risk wasting not just your money but valuable time. Remember, when it comes to software, there is no one-size-fits-all tool, you need to select one that matches your and your team members' requirements.
5. COST:
This will be a major consideration on which your purchase will depend. The investment you put into the software must take into account the product's long-term value and the maintenance expenses it will require. The ROI should be calculated, especially if the investment is very high.
Most collaboration softwares have a range of prices (basic, premium, free, etc.) If you do thorough research you might find that some companies give you the same features for quite less prices than the well-established ones. The ultimate goal should always be selecting a good and cost-effective product or service, not a better brand name.
6. FEATURES:
The collaboration software should have all the features your team requires. They must be responsive, easy to use and effective. They should help users be productive, save their time instead of being a burden to them.
7. SUPPORT:
The vendor must be reliable and have their support team in place. They should provide with the training, video tutorials, guide for every feature the collaboration software has.
Preferably, there must be constant software updates and new features coming in to keep the software in place with the others in the market.
Why Organizations Use SmartTask For Their Team Collaboration?
SmartTask is used by small and big companies alike. From pharmaceutical companies like Sundyota Numandis to solar companies like Topsun Energy to companies working in diverse sectors like Reliance Industries, many have been using SmartTask for their team collaboration needs.
With job roles becoming more diverse, an employee's responsibility has grown from what it was before. With this increase, it becomes nearly impossible for team members to remember it all and manage every task effectively.
SmartTask provides an interface that combines every need of the team- collaboration, task management, CRM, analytics, project management, custom fields, templates, custom charts, kanban boards and many other features.
The best part about this software is you don't need to work on various tools/software. It combines all your requirements into one. You don't have to deal with notifications coming in from so many applications. Some team members use different application so you have to constantly keep switching back and forth.
SmartTask also comes with three different versions thus helping you choose a version which suits your needs. Depending on the features you require, the number of team members, the projects you are going to run, you can choose one.
This makes sure it's cost effective and adhering to your needs.
SmartTasks' user interface is functional and easy to use. Implementing a new technology thus faces less resistance.
SmartTask also has its own mobile application available on Google Play store and Apple store. Thus making it easier for employees to use the application when they are working away from their PCs and laptops.