SmartTask
Contents
How to set up your projects for success with kickoff meetings?
By Nidhi ParikhJul 29, 2022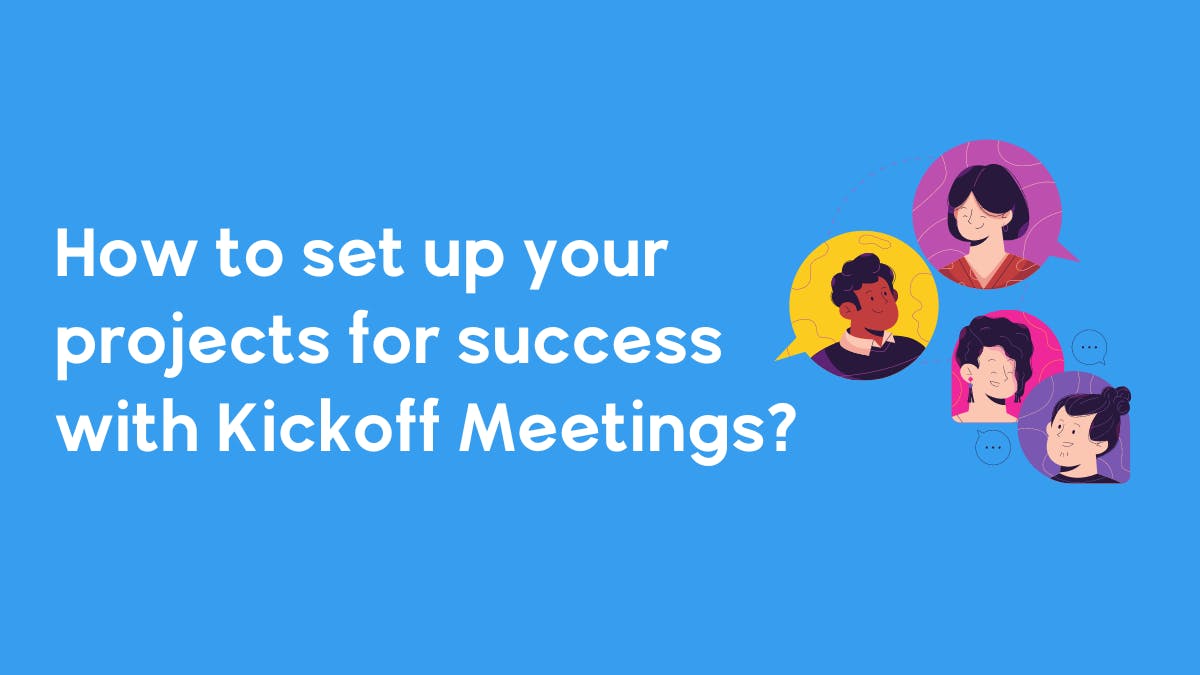 You're asked to create new software for your client company. Diving headfirst into the project without knowing the goals of the software, the tacit requirements of the client, or the must-have features would only result in unsatisfactory performance and delays.
On top of that, imagine the mammoth costs of such failed projects.
17% of IT projects fail so miserably that they could threaten the company's existence.
One way to avoid such failures is by having a kickoff meeting. Let's delve deep into it.
What is a project kickoff meeting?
The contracts have been signed! The project is finally yours! You have a rough idea of the timeline, budget, and project charter. That's when a project kickoff meeting comes into the picture.
A project kickoff meeting is the first meeting between a project team, client, and other stakeholders when starting a new project.
It's an opportunity to get acquainted with each other, understand the goals and purpose of the project, and iron out details such as project timeline, success measurement, project management technology, and so on.
Why do I need to have a kickoff meeting?
Imagine you work in a team of 5 on a campaign that requires you to work on 3 sets of copies and digital mood boards.
Simplified brief, well-communicated goals spread across a 2-week sprint.
At the end of the sprint, just when you share your final presentation, the client starts talking about his vision that doesn't seem to meet the shared requirement. Oh Jesus!
While the team decides to rework, it has already wasted $600 dollars (5 team members working on an average hourly rate of $40 for 15 hours).
This is the state of organizations across the world. According to a survey by Geneca, rework is a big cause of project failure and delays. Nearly 80% of respondents said that they spend half their time on re-work
How does a kickoff meeting help?
Know the exact requirements of the client — their perspective, vision, goals, and purpose.
Clarification of project milestones and review stages leads to lesser rework.
Every stakeholder knows what success looks like and how to get there.
How to plan a successful kickoff meeting?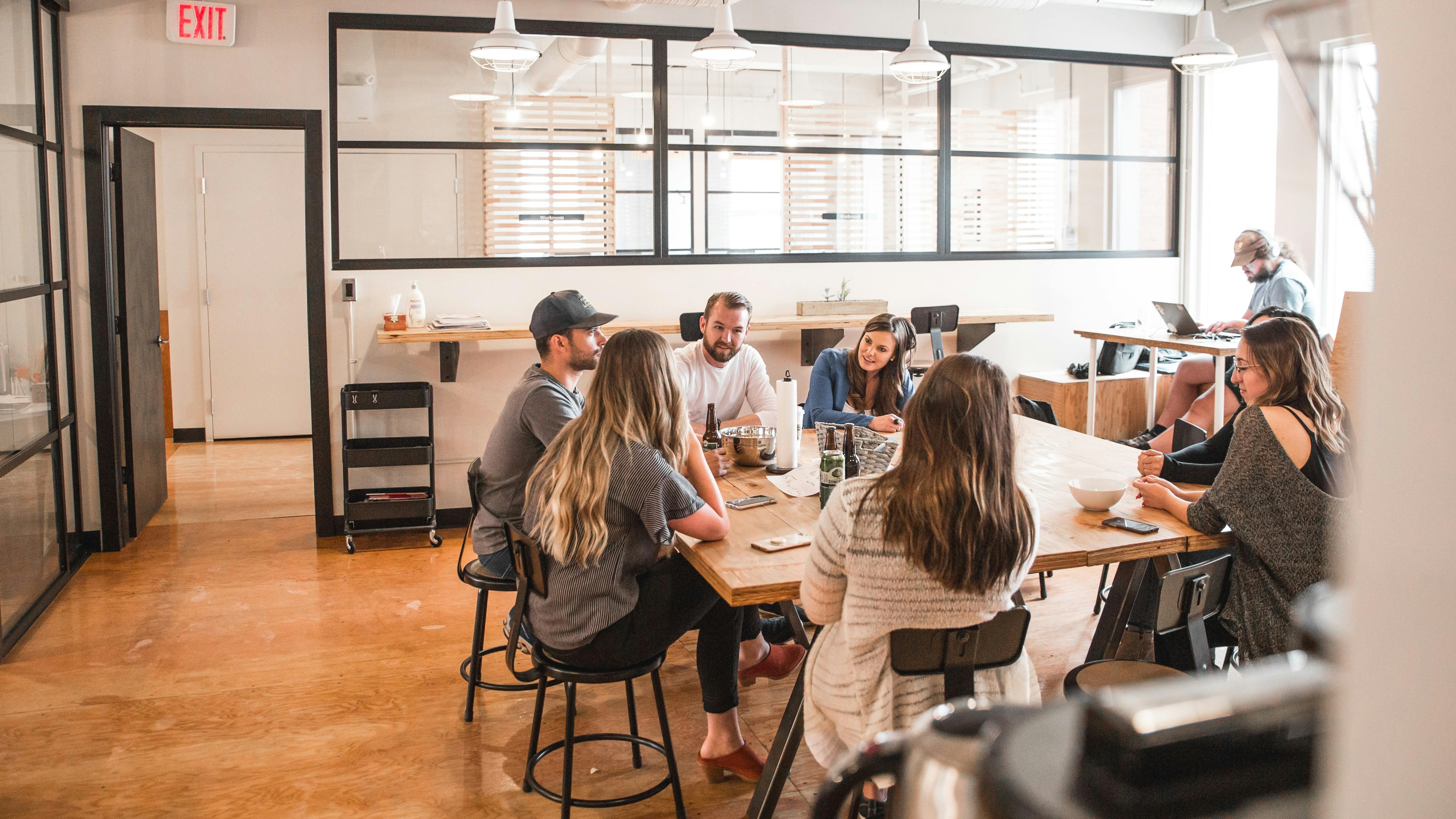 I have heard many project managers say, "Kickoff meetings take so much time. It's better to share a project plan and get working." That's what I believe to be a short-term perspective. In the long run, all that work that goes in for a kickoff meeting brings you results.
After all, there's no better feeling than getting a thumbs-up from your client when the project finishes right on time and with effective results.
Let's achieve just that and start our preparation.
Before the meeting
1. Hold a pre-kickoff meeting with the client
If you're working on a client-facing project, it's essential to hold a pre-kickoff meeting to develop a shared understanding of the project goals and deliverables.
Let's take an example to understand better. Suppose you're partnering with a marketing agency to handle a campaign. Here's what you need to discuss during this meeting:
A project plan that includes campaign milestones, project schedule, stakeholders, how to measure ROI of the campaign, and other key details.
A creative brief of the marketing campaign
A list of project stakeholders and their roles like who will be approving the campaign posts, etc.
Project scope to clearly convey what is covered in the project and what isn't.
Tools where you'll communicate (SmartTask, Slack, Email) and where the client can see the project status reports.
P.S. You can invite your clients as guests with a simple shareability link on SmartTask.
2. Create a preliminary project plan
You called your team members for a meeting to devise a new marketing campaign. But you have no details. Wouldn't the meeting be a waste of time? The case is similar when you hold a kickoff meeting without drawing a preliminary plan.
This plan should involve the overview of the project, schedule, the important milestones, which tasks each phase of the project will have, and the key deliverables.
Instead of resorting to complicated tools, you can create this plan on SmartTask and share it with your team within just a few minutes.
3. Share the agenda with your team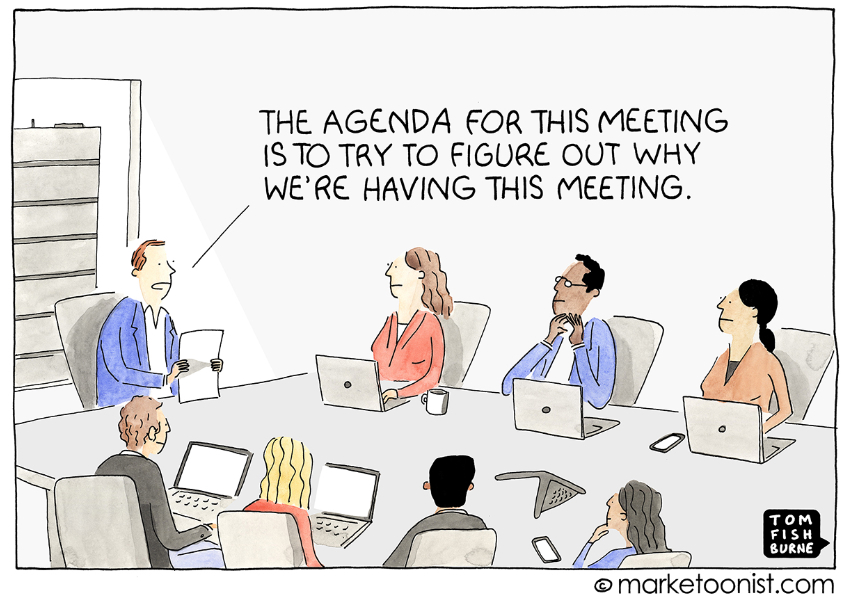 Anne Catino, the chief executive of QualCare Alliance Network once said, "If I don't have an agenda in front of me, I walk out."
She's not wrong when you consider the fact that a detailed agenda can decrease the amount of meeting time by as much as 80%.
You can create an agenda keeping in mind the 5 W's model. Let's create one for our marketing project:
Why: Why are we conducting this marketing campaign?
What: What will be the deliverables? Social media posts, jingles, video ads, or Google ads? What processes are we going to follow to make them? What will we need to do to achieve our goals?
Where: Where will the communication take place?
Who: Who will work on what?
When: When are we going to do it?
Also share the project plan, creative brief, and project scope in advance. This helps your team come prepared in the meeting so you can dig right in.
During the meeting
4. Start with some icebreaker questions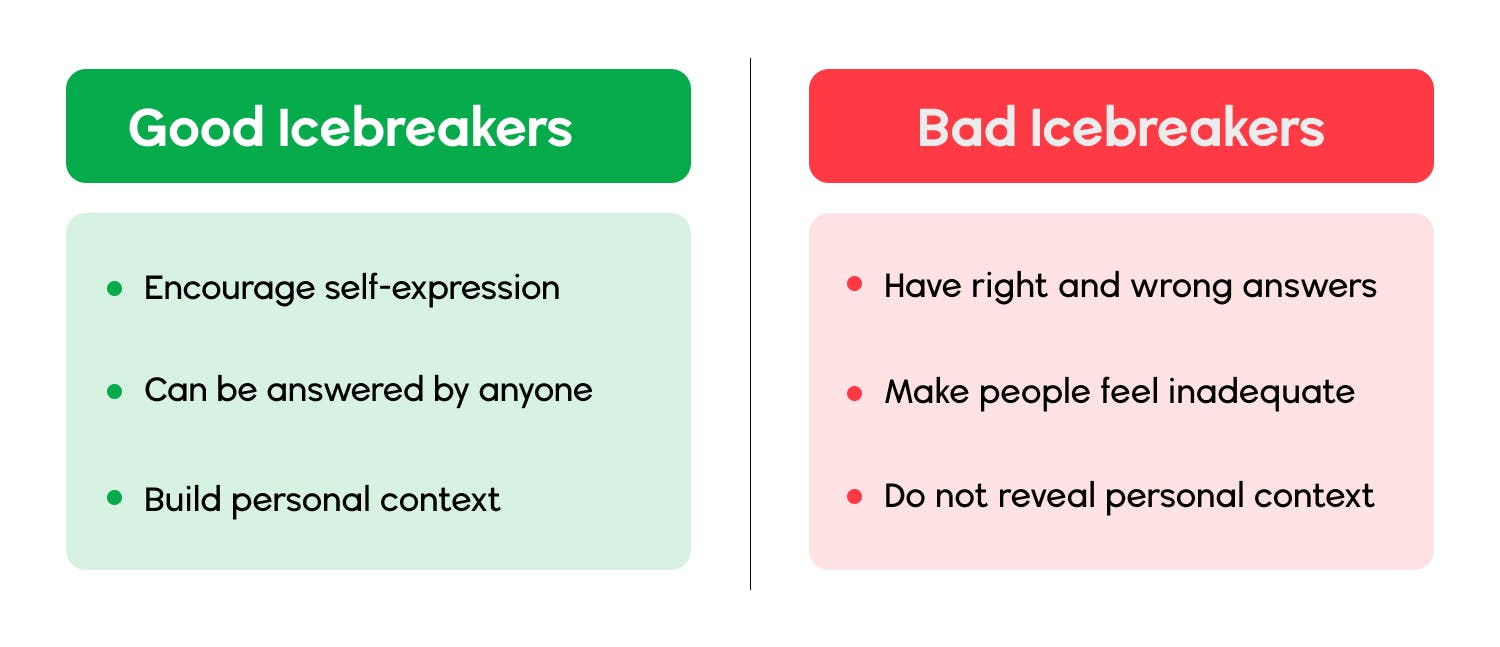 Start the meeting by getting the team to know each other. Many people might not have worked together before. The only way they might know each other is when they wave a "Hi" from across their desks every day. There also might be some freelancers or agency team members on your team that might not know everyone.
Let everyone introduce themselves, their role in the project, and what they'll be responsible for. Bonus points if you come up with fun icebreaker questions to get the ball rolling.
5. Introduce the goal of the project
Let's consider two scenarios:
Scenario A: You tell your employees about the new project — you need to revamp your website
Scenario B: You explain how your Google ranking has fallen. After considering all the factors, you have figured out it's because of your outdated website. You also explain why this is so important to have a good core web vitals score and how each team member's work in this project will help achieve the goal.
How does Scenario B help?
Everyone knows what they're working towards which helps them prioritize their work accordingly.
Everyone is on the same page which leads to fewer misunderstandings and confusion.
When your teammates know how their individual work helps fulfill company goals, they are much more engaged in their work.


6. Go through the project scope
Nearly 51% of all projects suffer from scope creep. What is scope creep? It's when one addition to your project (a feature request or a campaign addition) derails your budget or timeline.
One way to avoid this is by discussing with your team what's in the scope of the project and what's not. This makes sure that deliverables aren't changed mid-project which affects the timeline and cost of your project.
For example, listing down the budget, the team members and the number of hours they will be working each week, the activities they'll cover in the digital marketing campaign (Google ads, Instagram and Facebook posts, SEO for blogs), what activities are beyond the scope (other social media platforms, social media ads) will go a long way in making sure things stay on track.
💡Bonus tip: A project manager's life is full of surprises. The client may come up with an extra request you just can't deny. With SmartTask, you can see how a change in a variable can affect your project timeline. You can then plan for it accordingly.
7. Discuss change and risk management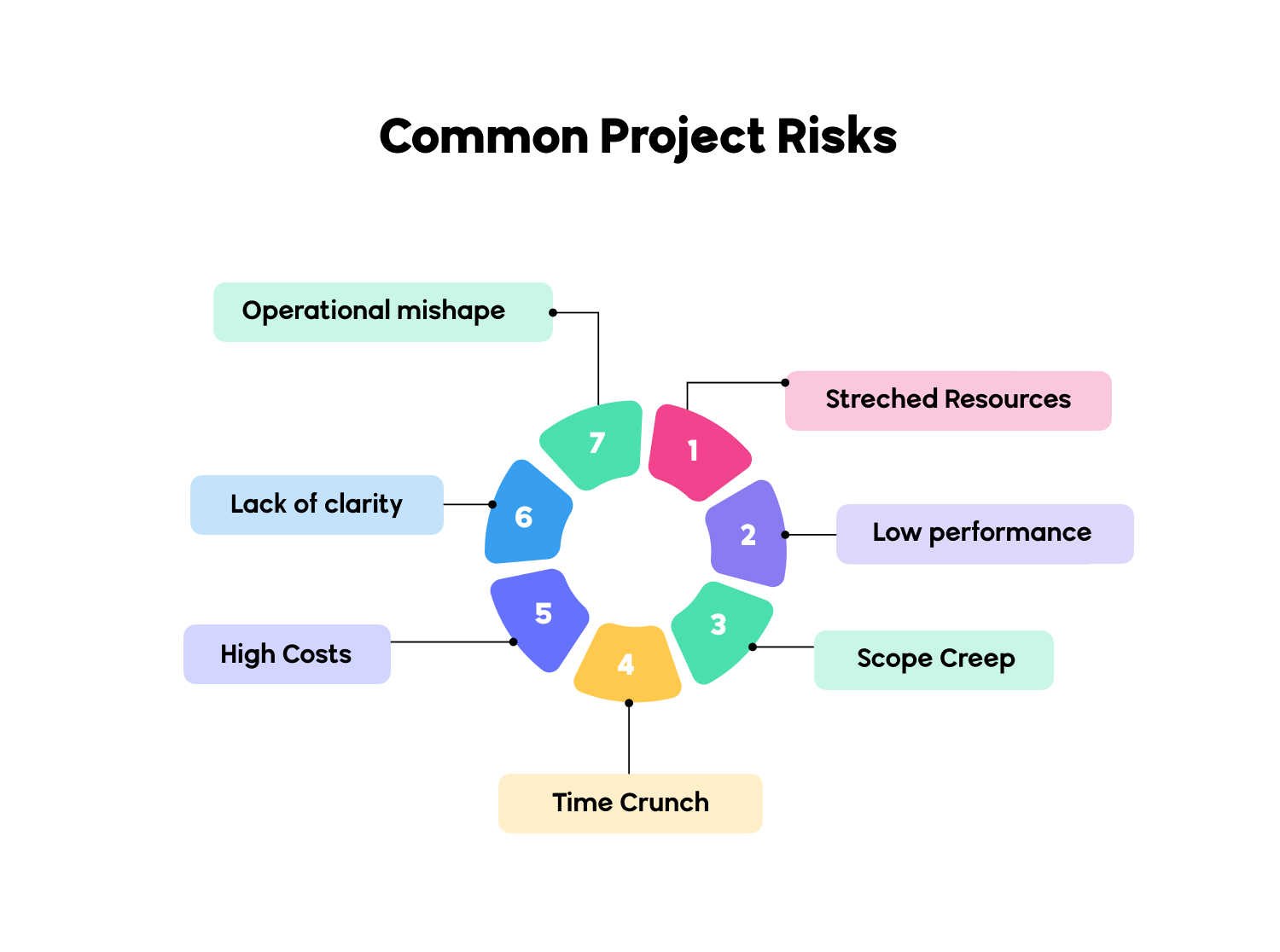 You can make the best arrangements for the business event your organization is hosting. But on the big day, you see dark clouds looming over your venue and unfortunately your plan. But, wait, there's a twist to the story. Instead of having a mini panic attack, you're smiling to yourself. Because you had already made alternate arrangements (who knew, sometimes being a pessimist could be such a help)
That's what change and risk management is all about. Unexpected things can offset the best plans. So, you and your team must continually analyze, detect, and mitigate risks that could derail your project. Make plans for contingencies. Also, get in touch with the client and ask them about their approach towards change and if they'll allow for some room in the budget for special cases.
8. Establish project roles
While the roles and responsibilities will already be established in your preliminary plan, it's important to discuss things like:
Who will be the main contact for the project on the client side?
Will there be a single approver or will there be multiple approvers and stages?
Who will need to be informed in case a mistake or an error happens in the project?
9. Delve into the nitty-gritty
Here are some things you should briefly touch on in the kickoff meeting:
Communication plan: Where will you share real-time updates? Where will your team be communicating? Where will they find the documents they require? According to McKinsey, an average worker spends 1.8 hours every day searching and gathering information.


Milestones: Quickly go through the important milestones of the project so that everyone knows how they need to prioritize their tasks.
Tracking: How often will tracking take place? Will you rely on daily status updates on your Slack channel? How will you invite your clients to keep track of projects?
10. Ask for inputs from attendees
Always end the meeting with clearly defined steps on what to do next. Also, encourage your attendees to ask questions or share their opinions. For example, there might be something you missed out on, or they might want clarification regarding the next steps or someone might have a brilliant idea on how you can push the project to launch faster.
When you encourage your employees to speak up, you encourage an open team structure leading to great teamwork and project success.
After the meeting
11. Send out the meeting minutes
Congratulations! You hosted the perfect kickoff meeting. After you wrap up, make sure the meeting minutes are available to everyone on the team (I cannot be the only one who forgets things discussed in meetings). You can share this on a project management tool such as SmartTask so everyone has access to it whenever they need it.
If you hosted a virtual meeting, also make the transcript and recording available.
12. Assign action items discussed in the meeting
You may have closed the meeting with, "Let's find some marketing campaign ideas that have done well in the past." Unless you assign this task to the proper personnel on the team with a deadline, you might miss out on it.
How to plan agile project kickoffs?
As most agile teams work in sprints, which range from two to four-week cycles of work, you don't need to have a kickoff meeting for every sprint. You can have them once a year to ensure everyone on the team is on the same page or you can have them when someone new joins the team.
As agile teams work differently, here's what you should keep in mind for kickoff meetings:
Most agile teams only get to know about the project they're about to work on when the sprint gets finalized. Thus you should have a clear understanding of each team member's strengths, weaknesses, likes, and dislikes.
Define success criteria and what "Done" means for your team
Decide on sprint length and how many limits you'd like to have for "Work-in-progress"
A clear communication plan regarding the tools you use and how your team should communicate.
Now that you know all about kickoffs and how to get them exactly right, we have a secret to share with you.
SmartTask has helped 20,000+ teams around the world deliver thousands of successful projects.
It's time to use the tool to succeed with your next project. Start your free trial now!
Shoot up Productivity and Performance by 50% with SmartTask