SmartTask
Contents
A Step-by-Step Guide to Building a Project Calendar
By Nidhi ParikhAug 25, 2022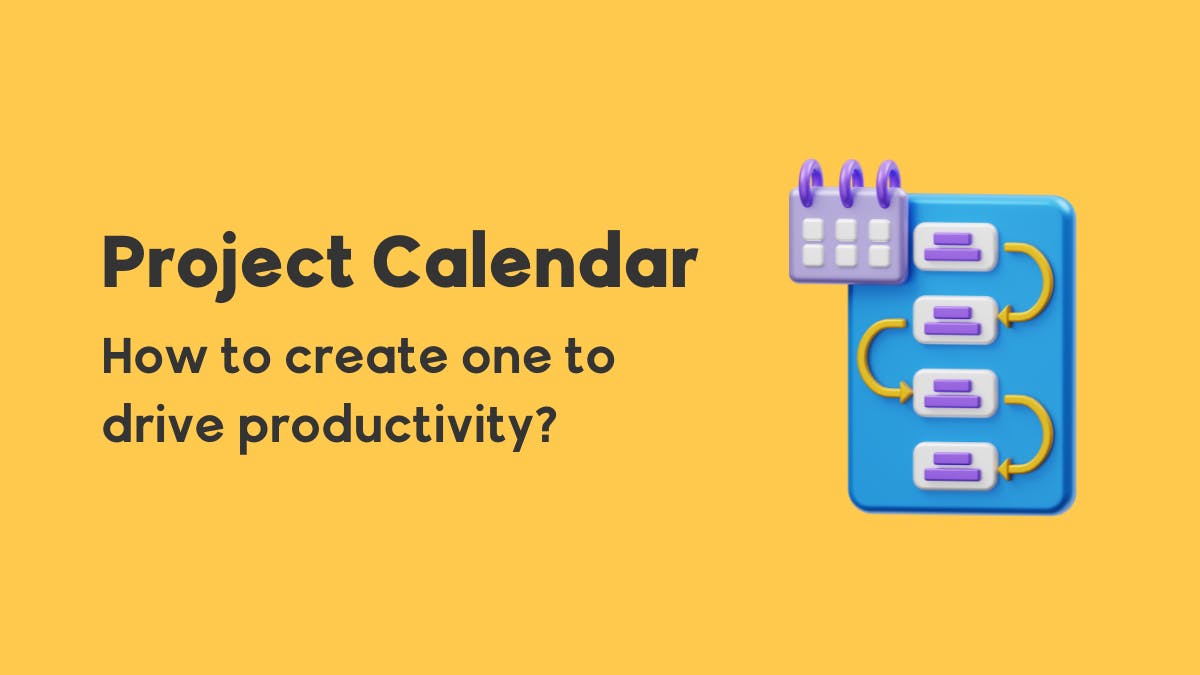 As a project manager having the foresight of the whole team's upcoming work, workload and holidays would be immensely beneficial.
But if you have been managing two or more calendars to keep track of project whereabouts, chances are that you're facing trouble synchronizing all under one roof.
A Project Calendar can make your work and life easy with its flexible, versatile, and collaborative solutions.
How?
Let's find out in this step-by-step guide.
What is a project calendar?
Project calendar helps you keep track of meetings, deadlines, and important occasions such as holidays and vacation time. A task management app that includes Project Calendar takes synchronization between teams up a notch by enabling the manager to plan, visualize and discuss project work in a collaborative space.
There are three types of calendars used in project management:
Project timeline: As mentioned above, a project calendar provides a schedule of the project. It showcases tasks, deadlines, dependencies, and who's responsible.
At the same time, the task calendar view is helpful to know what needs to be done on what day. With a project timeline, you would have a clear idea of which tasks are critical and can't be delayed.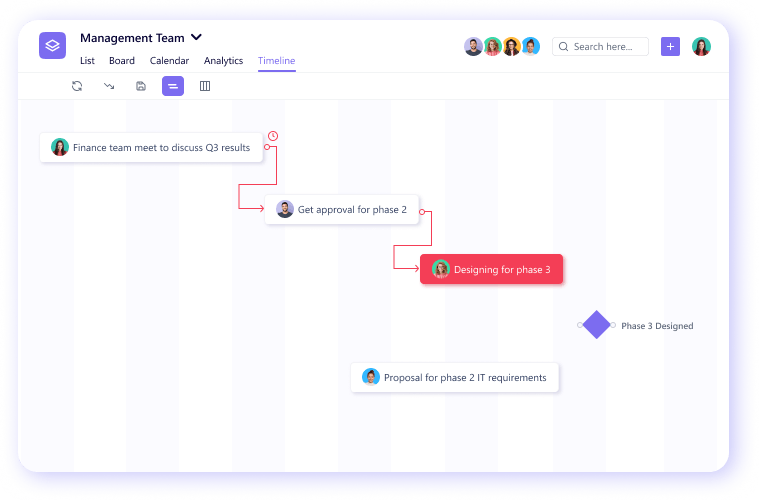 Task calendar: A task calendar provides a detailed description of the tasks with duration. You can also manually track progress, update the job as well as leave comments directly from the calendar view. The two-way synchronization ensures that any changes made in the calendar view automatically updates other dependent tasks
A clear understanding of tasks helps team members plan and execute their sprints effectively.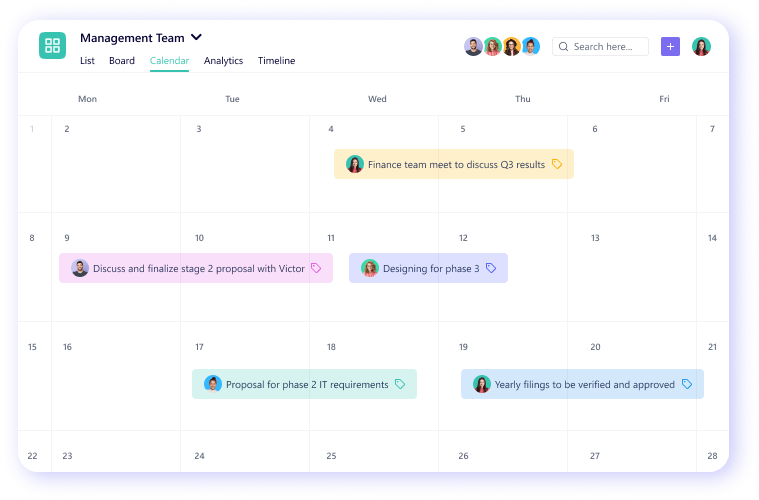 Resource calendar: As the name suggests, a resource calendar gives clarity on the availability of resources - from people to equipment required to complete the project. In the case of unavailable resources, the manager can create a new requirement or adjust the project plans to fulfill deliveries.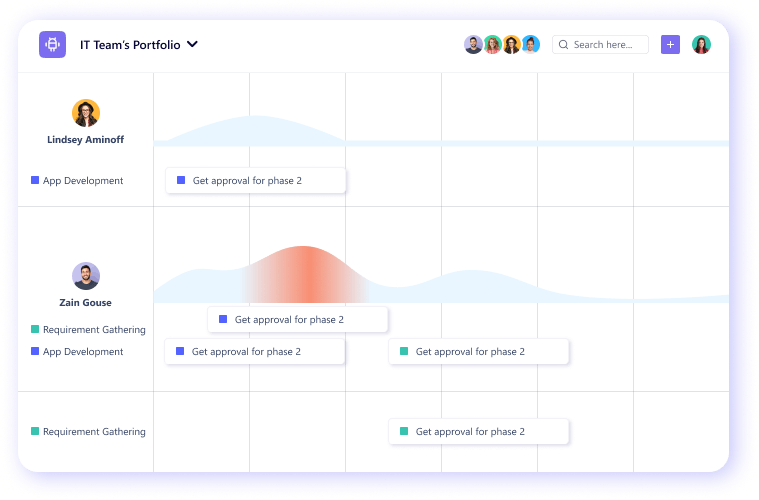 Create your first Project Calendar with SmartTask's Exclusive Templates.
Why choose project management tools to create a project calendar?
Do you take pride in being an Excel genius?
Or is Google Calendar your preferred tool for setting up everything?
Don't get us wrong. These tools are great. But when it comes to creating a project calendar, they fall short.
Here's a hard truth: you don't need a separate tool to create a project calendar.
From kickoff meetings to exclusive conferences, you can handle everything project-related in SmartTask - a complete project management software
But what's beyond SmartTask's calendar?
A host of awesome project management features!
Take a look at our favorites.
Collaborate with your team on a project calendar
Capture all project information like task details, assignees, and documents in the project calendar
Set time estimates and milestones
Add task dependencies and automation
Document every change made in the project calendar. Accountability never goes for a toss.
Make use of multiple views like Kanban Board, Timeline, and Gantt chart to see the project progress
No need to keep track of different versions. Every change is automatically updated.
Workload view to see resource availability
Integrate the project calendar with different tools so your team doesn't have to switch between tools. Like our integration with Google Sheets and Google calendar.
Phone-calls and video-conferencing inbuilt for better collaboration
Modify the project calendar with a single click if a dependent task gets delayed
Use 50+ unique templates to expedite work deliveries
Native Time Tracking to track working hours and task duration for the project
How to create an effective project calendar?
Here are four simple steps (and our secret tips) to create a solid project calendar.
1. List down your tasks
The first step in effective project planning is to map out all the tasks and the interdependencies between them.
You can assign tasks to one or more team members, as well as estimated hours to task completion. You can also use WBS (Work Breakdown Structure) to use to break a project down into a hierarchy of deliverables - milestones, tasks, and subtasks.
Take it a step further by Prioritizing tasks and color code important ones to give them due attention while creating a project calendar.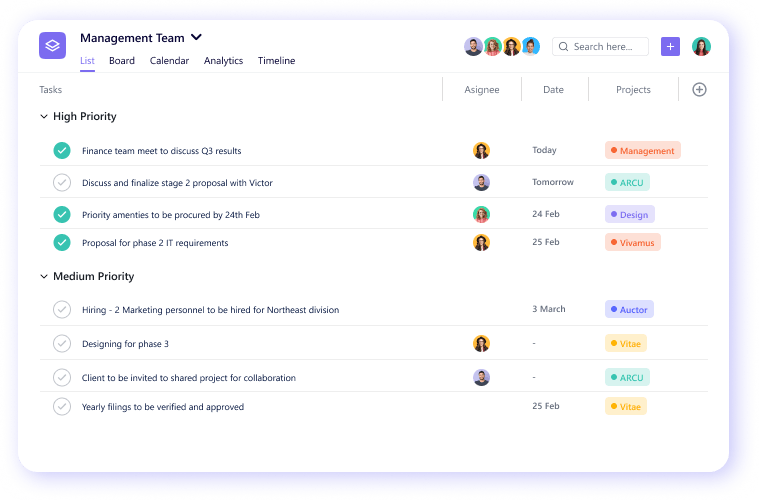 Pro-tip: Your tasks should be more than an hour. Any less, you'll waste time micromanaging. Any more, you'll be unable to track progress effectively.
2. Assign start dates and end dates
Break down big projects into small workable pieces by adding Start Dates and Due Dates to your Task List. During this step, a visual milestone is created in calendar view that can help predict roadblocks and challenges that can disrupt project timelines. Make plans to work around them and set a buffer for important tasks.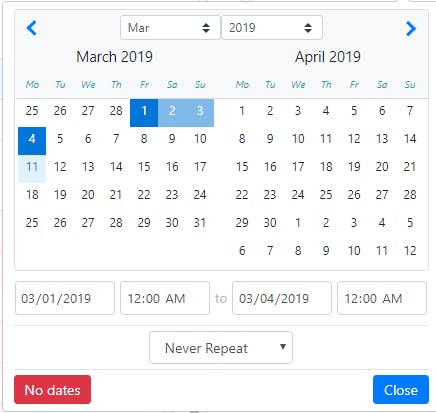 Pro Tip: Refer to past projects to set time durations for each task. Next, set realistic dates by taking the base calendar and dependencies into consideration.
3. Allocate tasks to team members
Julie Morgenstern, productivity expert and author of "Never Check E-mail in the morning" says,
"If you overwork your high performers, you will lose them because they start to resent the fact that they're doing more. Similarly, if you're taking work away from people who are slower, they will lose interest. People come to work driven to succeed, grow, and be acknowledged. When they aren't given an opportunity to do that, it's poison."
But with team members working on multiple projects, how do you check availability and whether someone is overburdened or has space on their plates to take on extra work?
Simple: Get access to the workload view. While the timeline view gives clarity on tasks' deadlines and dependencies, the Workload view gives you clarity on who's overloaded or under-utilized. It helps you balance out the workload and keep the team motivated to perform at their best capabilities.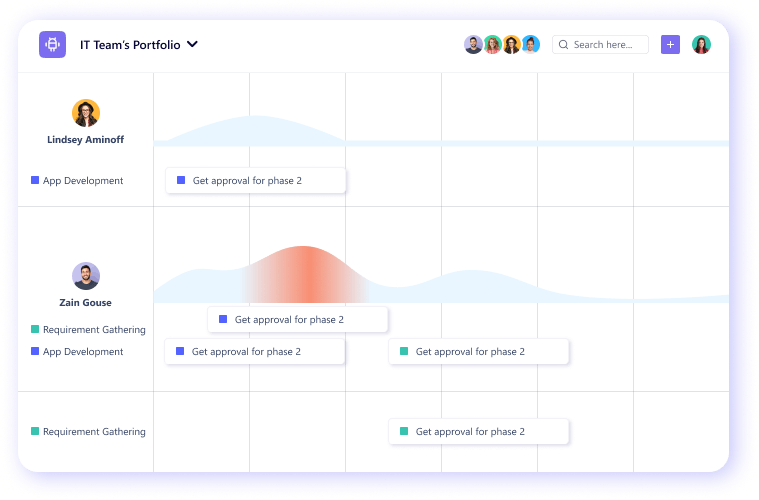 4. Review continuously
Ever encountered a flat tire on the day of an important meeting?
Luck is hardly ever on our sides, isn't it?
But this wouldn't have happened if we measured our car tires' air pressure at regular intervals.
Similarly, reviewing your project calendar regularly is a fail-safe for unwanted delays and project failures. The best part of working with task management software is that all the changes made at your end are instantly notified to all team members and reflected everywhere. This ensures that everyone is on the same page at all stages of the project.
Pro-tip: Work management tools automatically readjust dependencies whenever you reschedule a task in your project calendar.
Conclusion
The journey of a successful project starts with building a project planning calendar.
With a project calendar in place, your teams will be able to work productively and deliver far better outcomes than it's now.
But even with the best project planning, it's important to track progress and make adjustments to ensure that deliveries are made on time.
And if you need help with that, there's SmartTask
👉Plan your tasks
👉Organize your calendar
👉Break down complex projects
👉Manage remote teams
👉and track progress
All in one place.
Bid adieu to your good old desk calendar and get SmartTask for free.