SmartTask
Contents
Scrum Boards: How to create a more efficient workflow
By Sonal MehtaJul 18, 2022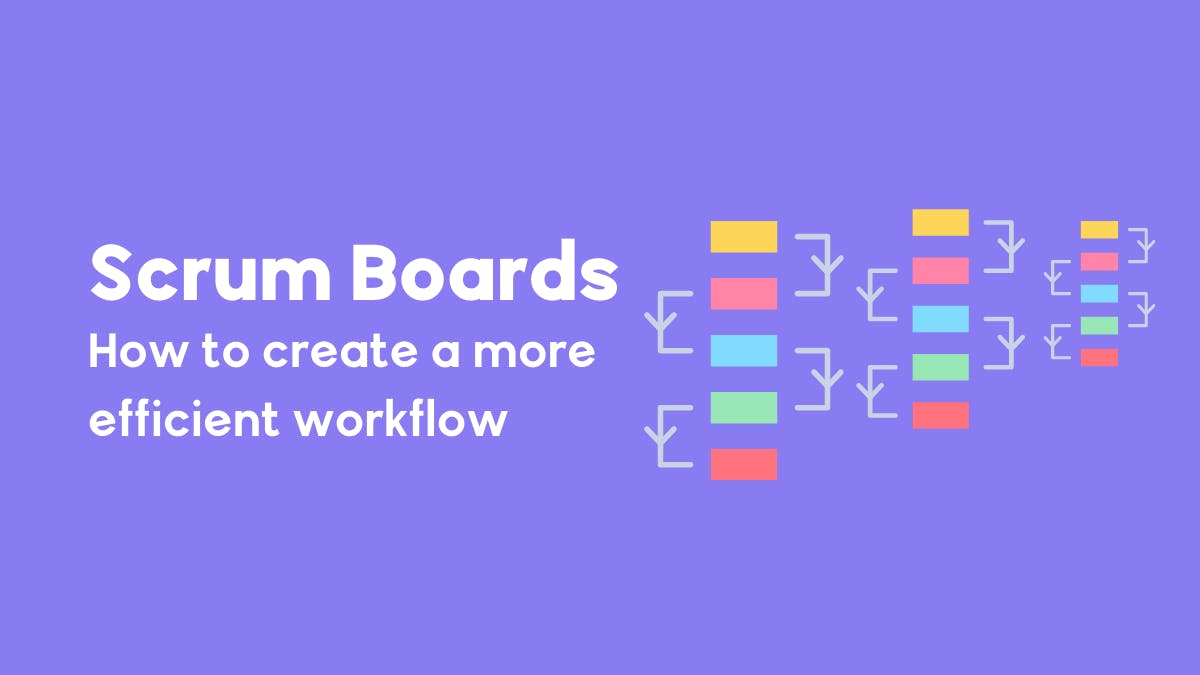 If there's any commonality between successful project managers, is that they are hell-bent on using agile frameworks when tackling big projects.
Why won't that be?
This is the only work methodology where the work is done in stages and not delivered all at once.
Perhaps all big things come from small beginnings and in this case, it's the Scrum Board!
This is where all the actions begin. If you get it wrong, your project will fail 100%.
So, if you have already decided to embrace Agile, creating result-driven scrum boards should be the first step you should master.
In this article, we'll cover:
What are Scrum Boards?
How can you create a result-driven scrum board?
And how our software, SmartTask, can make you look like a Scrum Master even before you become one? 😉
Let's begin
What is a Scrum Board?
A Scrum board is a visual representation of sprints a team is supposed to work on to reach a certain goal. The work cycle of a Scrum team usually lasts two to four weeks. The team's goal is to move all tasks on a Scrum Board from To-dos to the Done column by the end of the Sprint.
What does a Scrum Board Look Like?
Clutter-free. Organized. Visually Appealing. 😎
The simplest Scrum board method breaks your project into four categories:
Stories - These are the actionable items that include features, enhancements, and fixes for your product or service.
To-Do - These are the tasks in stories displayed as task cards. Each card contains a description of the task, due date, assignee, and other important details.
In Progress - Tasks and subtasks that teams are working on.
Done - Completed tasks that are removed from the board.
The categories, tasks, and subtasks can be as simple and as complex as the demand of the project. Many teams choose to add more layers to the board, like sprint goals, review, testing, and a burndown chart.
In a traditional setting, a project manager would use Post-it Notes to represent tasks under each column/category, whereas, in a digital work management tool, the same can be done in a Board view setting as given below.
Scrum Board Pros and Cons
To decide whether you should use a Scrum board or not, it's important to learn about both sides of this methodology
Pros
Cons

Simple and easy to create, especially when

building a team from scratch for a new project.

Improper implementation can lead to confusion and distress in the team.

Tasks and responsibilities can be easily visualized by each team member

Need a

Scrum Master

who understands the methodology well

Reduces the risk of failure with consistent feedback and progress reports

Too many sprints can lead to team burnout

Promotes collaboration between team members

Frequent meetings can lead to delays in deliveries

Makes projects more manageable with short sprints and clear deadlines
Can you skip using a Scrum Board at all?
Of course, you have the list of to-dos in your good old spreadsheet. But can you track progress and bottlenecks with just a glance of it? Would you be able to create a transparent workflow with effective accountability?
Scrum boards do just that!
Let me show you how easy it is!
How to use Scrum Board for Agile Development
Create and Share
Consider yourself the "steward" of the ship who has all the right tools to navigate the team in the right direction.
This is where you create the environment that teams need to build projects. It starts by moving all the items from the To-do column into the Product Backlog column of the Scrum Board.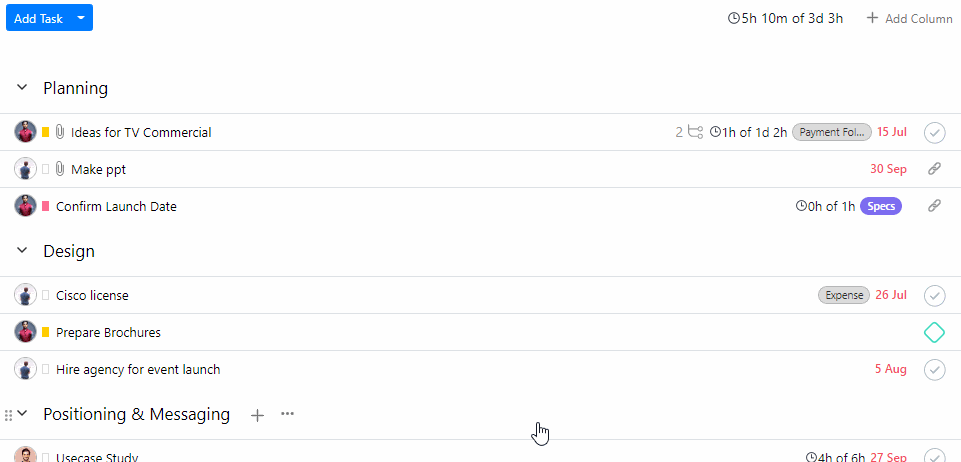 💡Power Tip : Make your scrum board visible and accessible to the entire Scrum team, whether you work with a physical or a digital Scrum Board. This will reduce the need for constant status updates. Such transparency also helps team members collaborate to identify any obstacle to task progression.
Move the Cards - In-Progress or Completed
Each member of the team should be able to move their task cards from the "To-do" column to "In-progress" and eventually, "done".
For instance, if the developer has completed their share of the first sprint, they should be able to move the task card from "To-Dos" to "Review" and assign it to the Project Manager for further progress. The same is then communicated to those whose work depends on the completed task.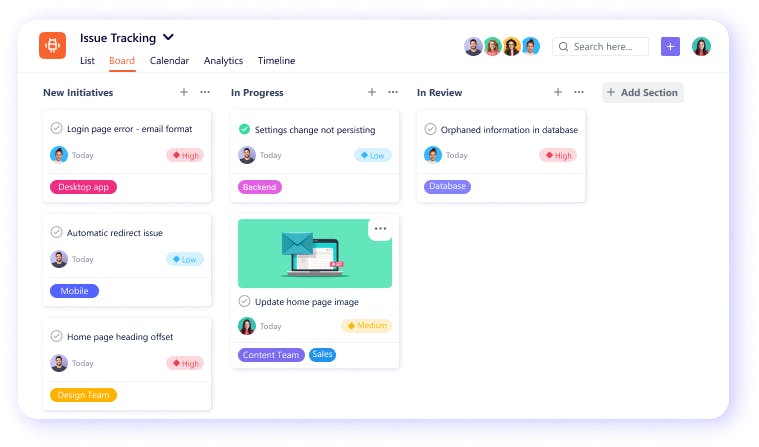 Furthermore, if the task doesn't pass the testing phase, the manager will move it back to the "In Progress" column to show that the team is working on the fixes. In case the task passes the testing phase, it is marked as "Completed".
The Golden Attributes of Scrum Board Management
Scrum Meetings: Scrum Meetings or Daily Meetings take place to check progress and discuss obstacles.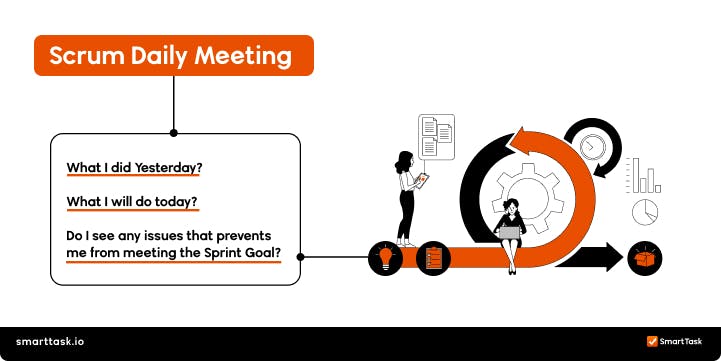 Retrospective Meetings: By the end of the sprint, the team collaborates over what was done, what went wrong, and what could be done better in the next sprint.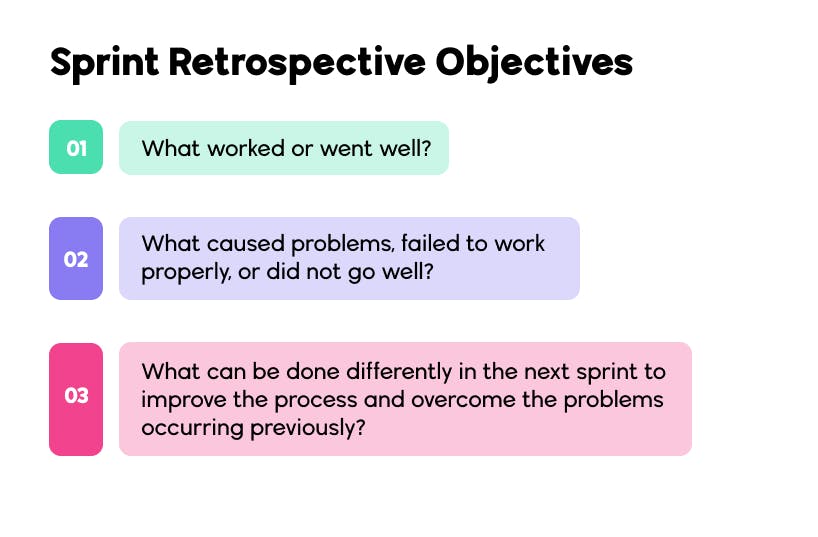 Why should you sign up for a Digital Scrum Board?
In today's technical and fast-paced life, where most of the teams are remote, what do you think would make more sense for you and your team?
A Digital or an Analog Scrum Board?
Here are a few advantages of an Online Scrum Board that a Traditional Scrum Board can never deliver:
Customizable: Virtual scrum boards are easily customizable. They offer but offer innumerable integrations and advanced features to truly customize the platform to your team's needs
Real-time Collaboration: A traditional scrum board doesn't make sense when half your team isn't even working from the same office. The best digital project management software allows for a team to collaborate with link sharing and document attachments. Regular updates and notifications help team members stay in the loop of all developments.
Dedicated Templates: The beauty of going all-digital is that most of the groundwork has been taken care of - like dedicated templates for Scrum Planning and Agile Workflows!
Why SmartTask is the most preferred Software for Scrum Boards?
SmartTask is built for more than just project planning and management. It kickstarts your project in a way that it reaches its success point, 99.9% of the time. It also includes a set of features that supports scrum managers who are responsible take the project from ideation to implementation.
SmartTask features to make your Scrum Successful - from start to finish.
Custom Dashboard: Analyze your projects, and get updates on work progress in real-time.
Multiple Views - Switching between views is fun, but equally insightful. Choose from the available formats - Board view, List view, Timeline, Calendar view, and more.
Task Reminder: Set reminders on critical tasks and get notified on mobile, desktop, and email.
Time Tracking: Time reporting and estimates help understand resource utilization as well as budget and cost implications.
Project Status Updates: Update the team members on how the project is progressing
Portfolio View: Have an overview of all ongoing projects - their statuses and predicted completion date in one single view
Workload View: Understand whether the team's over-worked or under-utilized.
Guest Users: Invite external collaborators like Clients, Vendors, and 3rd parties and collaborate together.
Chat Interface: Connect with teams at the personal or project level with SmartTask's in-built chat platform.
Video Conferencing: Trigger video meeting from the task and chat view with a click, add team members, adjust quality, and record conversations to your local device.
Filters - Don't waste time "looking" for data, Filter with one click across projects, and don't forget to save the preference for quick access in the future.
Color-coded Labels - Colors communicate in their own language, giving just the right information to predict the workflow. Red Alerts or Green Passes?
Reminders and Notifications: Keep the work and teams on track with real-time Alerts, notifications, and reminders
Custom Fields: Add more information to the task with custom - Text, Number, Date, and Dropdowns.
App-integrations: 1000+ integrations to help you achieve almost everything from one single platform.
Scrum Teams Work Better With SmartTask