SmartTask
SmartTask integrates with over 1000 apps
By Pranav MistryDec 16, 2018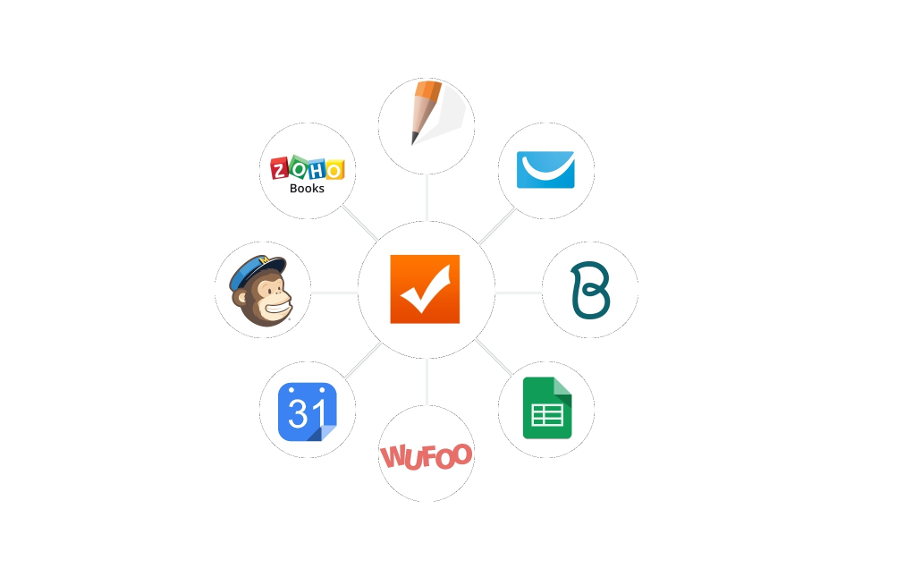 We all use a lot of web apps to get work done. They help us do all kind of things like sending emails, planning projects, running marketing campaigns and accounting. But the problem arises when you want to integrate all your apps seamlessly together.
That is where Zapier comes in. Zapier allows the apps you rely on to talk to each other through personalized integrations called "Zaps".
Each zap tells your app how and when they should pass data back and forth with over a thousand apps connected with zapier. People have saved millions of hours using zapier.
You can also connect SmartTask with Zapier, through this link: https://zapier.com/platform/public-invite/5221/d920929ea4b43bf2712d84a6d9fbbf31/
Examples of what can you do with Zapier?
SmartTask + Google Spreadsheet: A Google Form or Spreadsheet can be an easy way to collect data. However often times that data should be turned into todo lists and tasks.

SmartTask + Google Calendar: Keeping multiple task systems and calendars up to date can be quite a hassle. Achieve two-way sync with Zapier integration.

SmartTask + Messaging : Do you want to send project updates through SMS to your customers? Whenever a task is completed in a project, you could trigger a SMS to the end customer through Zapier.

SmartTask + Wufoo: One of our customers uses Wufoo integration to collect service requests from customers and converts them to a task in SmartTask.
How it works.
Let's take an example where we want to add a new row in Google Sheets when a contact is created in SmartTask.
Here's how you can integrate SmartTask and Google Sheets:-
1) Make a new Zap:

2) Choose a Trigger App:

3) Select Triggers as per your requirement and continue: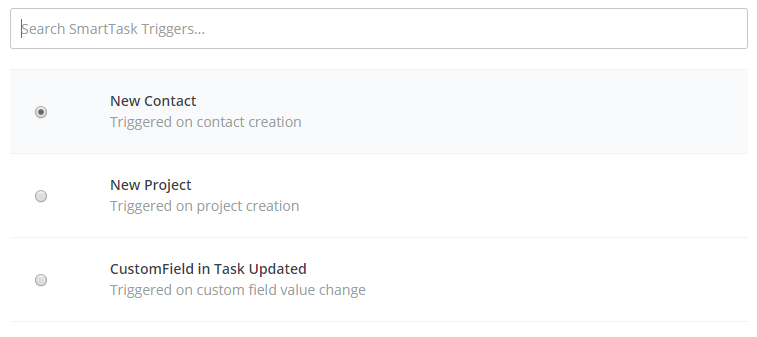 4) Connect to your account and continue

5) Select organization and continue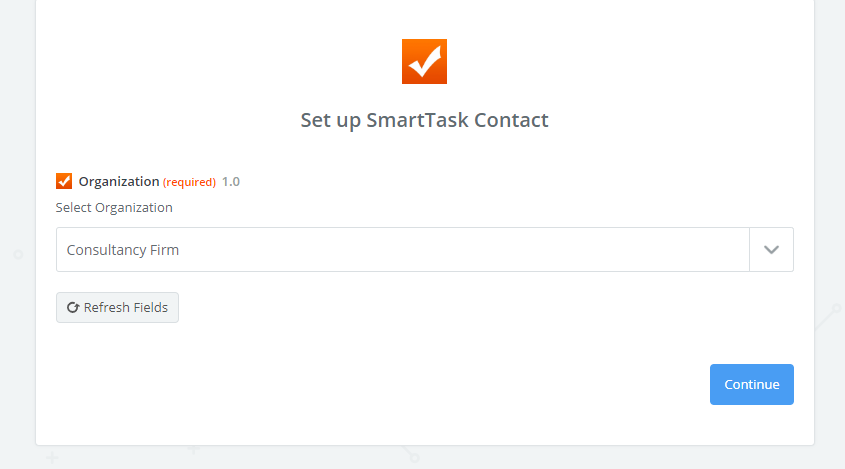 6) Pick a sample: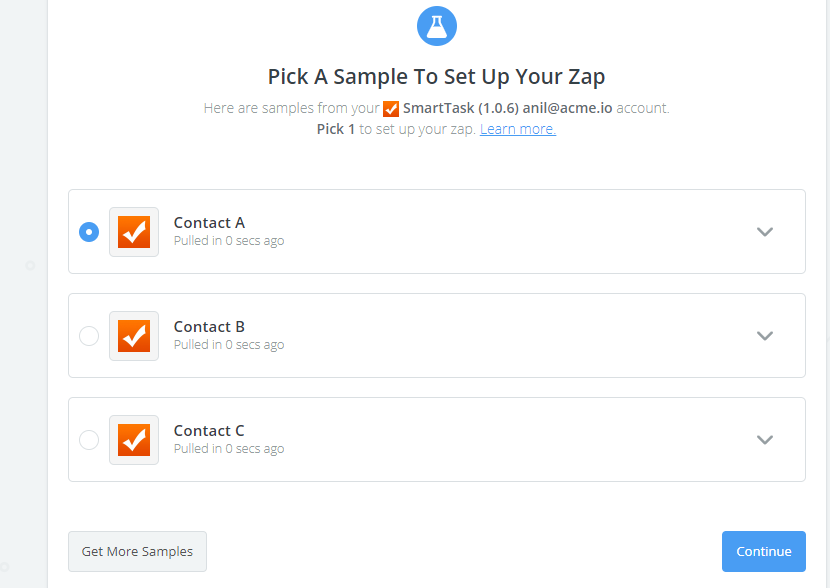 7) Choose an Action App: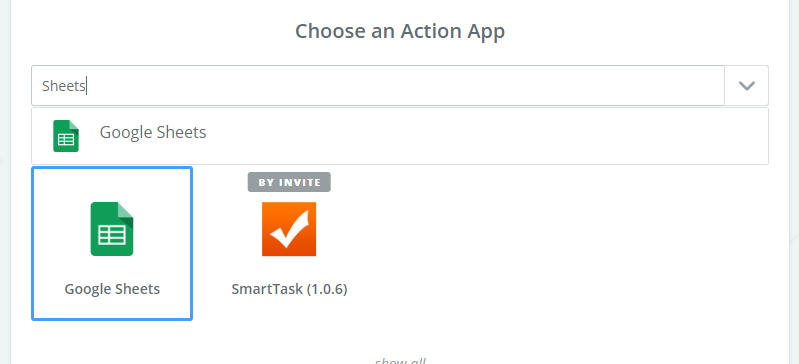 8) Set actions as per your requirement and continue.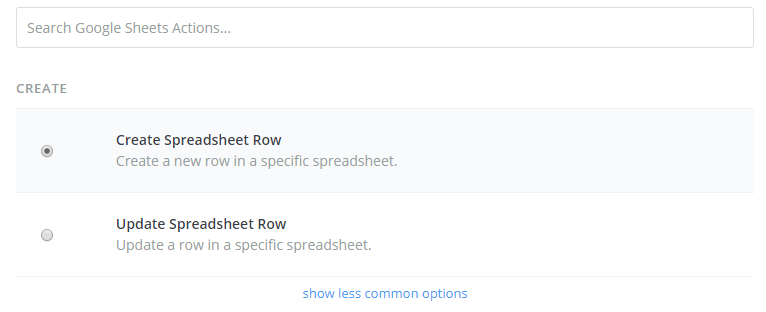 9) Select your Google Sheets Accounts and continue.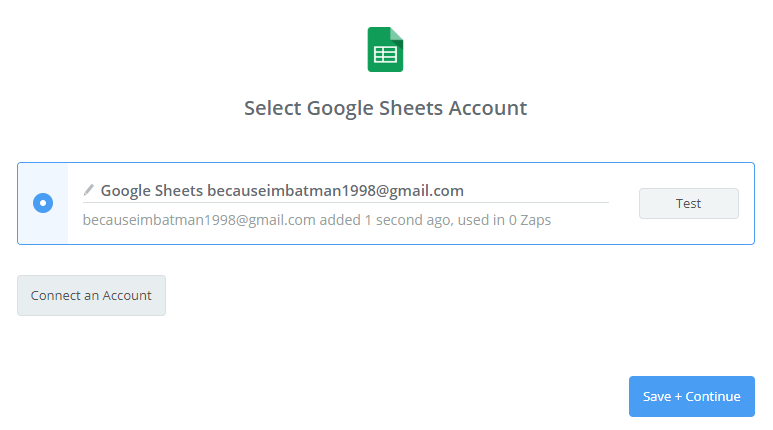 10) Set up Google Sheets and fill the required fields.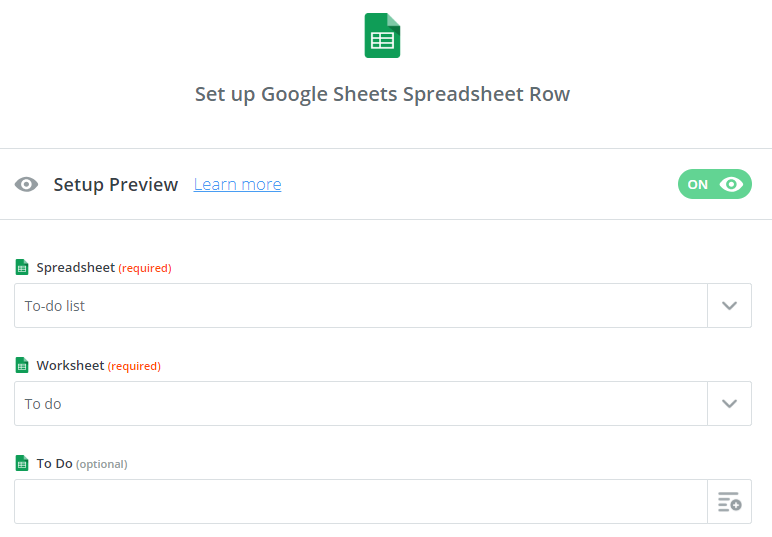 11) After everything is done you can test the integration.
Now whenever a new contact will be added in SmartTask a new record will be added in the Google Sheet.
Subscribe to SmartTask Blog
Get the latest posts in email.