SmartTask
Contents
Definitive Guide to Managing Multiple Projects
By Aastha ShawMar 14, 2022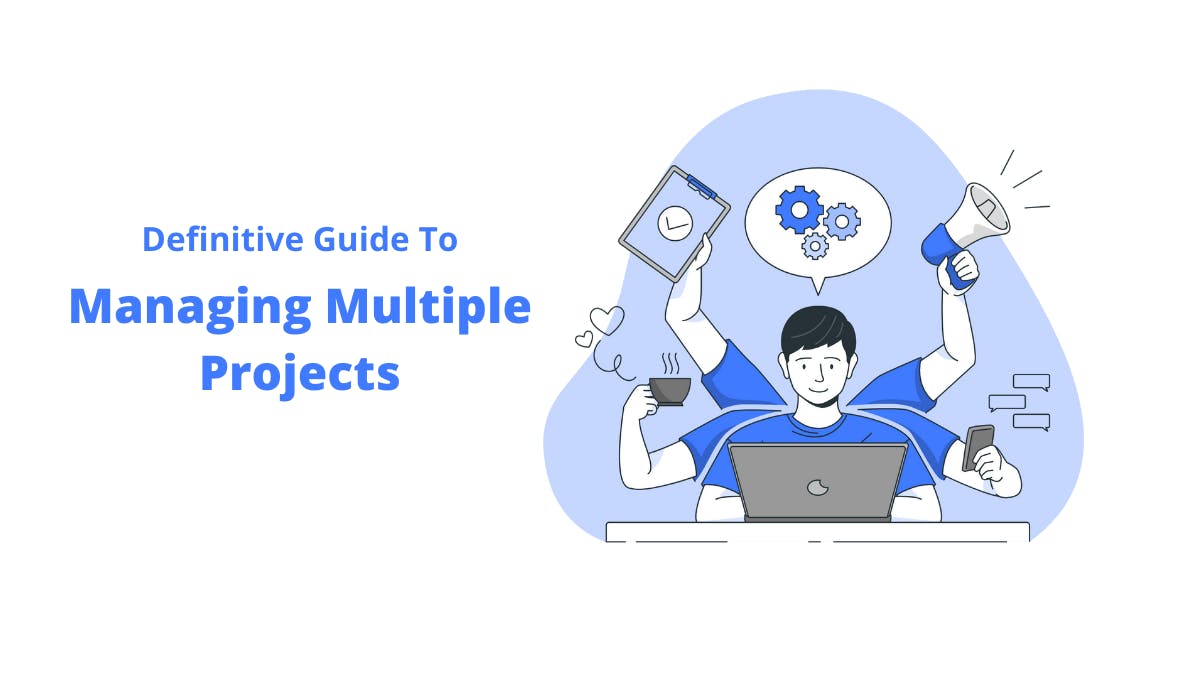 Managing multiple projects can be a daunting challenge. Especially for a beginner, it may feel like trekking a steep mountain with a constant fear of falling.
But, don't companies do it all the time? And that too successfully?
Well, don't Jack Dorsey manage both Twitter and Square, Elon Musk - both Tesla and SpaceX at the same time? And then there is Richard Branson and others who are managing multiple companies, let alone projects.
What we are intending to say here is that managing multiple projects may come off as tricky but it is possible with the right set of tools.
So, in this blog, we will take you through the common challenges faced while managing multiple projects, and how to overcome them.
Let's get started!
Challenges Faced While Managing Multiple Projects
Managing multiple projects isn't impossible but it sure is tricky for both novice and polished project managers. Here are some of the common challenges faced while executing projects in parallel:
Establishing visibility across projects
No way to schedule projects, keeping resource allocation in mind
Making sure, project timelines don't overlap.
It takes herculean efforts to track progress across projects and yet, things fall through the cracks.
Mis-communication and misalignment among stakeholders
Hindrance in communication flow ends up delaying deliverables.
Prioritizing tasks seems like shooting an arrow in the dark
Team members lack clarity on why, how, and when to proceed with the project/task
An unbalanced workload that can be stressful for the team.
All these obstacles cause project delays along with a stressful team trying to fix holes while the ship is already half under the water. This is no way to manage multiple projects. Here's how you can manage them effectively.
How to Manage Multiple Projects Simultaneously? - 9 Strategies
Here are 9 strategies that can help you effectively manage multiple projects simultaneously:
1. Form a proper organizational hierarchy
TLDR: Form teams based on their capacity of executing multiple and varied project types in parallel.
Suppose you have 50 projects running in parallel. Your first step should be to figure out how many teams will be required to complete these projects. Here are a few things to consider before forming your teams:
Are you executing different types of projects?
If so, group similar projects together. This would give you a better understanding of the types of projects the organization handles.
What is the frequency of each project type?
How many teams would be required to execute each project type based on the number of projects they can execute in parallel?
Finally, decide which team will be taking care of which project type, and pick a lead for each team.
Establishing a team lead, and the type of project is critical to ensure the team has a clear understanding of responsibility and reporting hierarchy.
2. House all your projects in one place
TLDR: Utilize the Portfolio view to group projects together to get an overview of progress and prediction on the project's completion date.
Having your projects in different places can lead to confusion and thus, managing them becomes difficult. Rather, having a single place to plan, and manage all your projects makes you and your teams more efficient. The teams can identify problems immediately and can visualize projects which need more focus.
This is where Project Portfolio comes into the picture. With a Portfolio view, you can get an overview of all your running projects - progress, status updates, and a prediction on whether they would meet the deadline.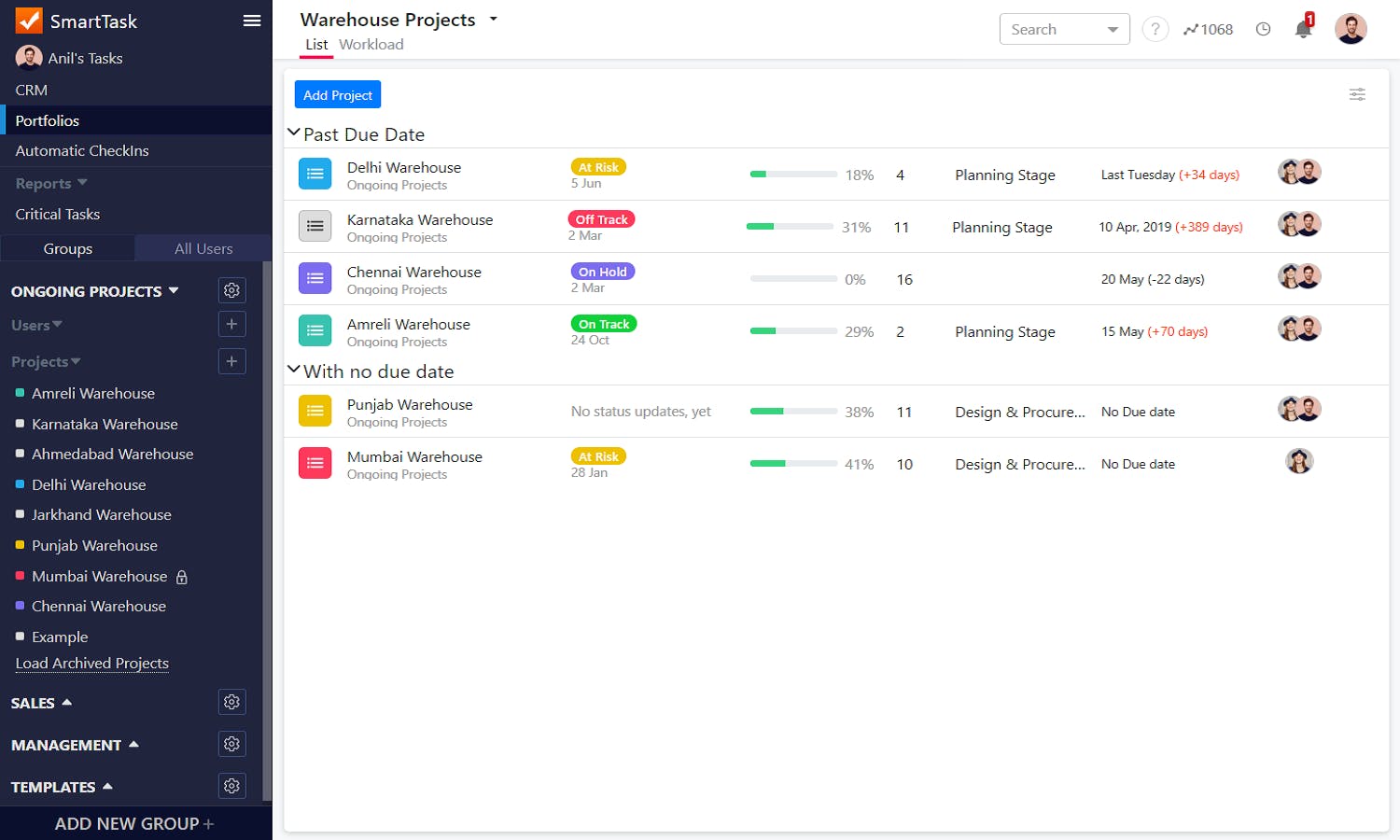 Once the teams are formed, reporting hierarchy and type of projects are determined, the next step is to group projects together in a way that the responsible team gets a clear view of their ongoing projects.
We recommend creating portfolios for each team with the team lead taking responsibility for the Portfolio as a whole. Make sure the management is also invited to the Portfolio so they have an overview of progress across ongoing projects.
3. Develop an integrated plan for all your projects
TLDR: List out all projects, their expected timelines, and the team allocated to execute the project. Come up with rough timelines such that the workload is balanced.
The next step after homing projects in a Portfolio is to schedule projects properly as and when they are obtained.
Planning for each project separately is one of the biggest mistakes project managers make when working on multiple projects. Separate plans and schedules could lead to projects with overlapping start and end dates.
Typically the start and end of the project are where all stakeholders are actively involved. And you would not want to end up in a situation where everyone is stretched thin.
So, come up with a rough draft of the tentative timelines for each project. Check if you have projects with overlapping dates. Make changes to your project schedule so that heavy project work is done on days when your team's focus is not needed elsewhere.
Taking this step alone could make the lives of your team 30% easier.
4. Prioritize projects based on their impact on your company's goal
TLDR: While we make sure timelines don't clash with each other, it's even more important that the completion of high-impact projects are prioritized.
The key to successfully managing multiple projects lies in prioritizing work based on its impact. While you might be tempted to take over the easiest projects first, you need to hold that thought. Why? Because you should always prioritize the projects that have the largest impact on your goals.
So, once you are done scheduling your projects, assign the priority levels to your projects.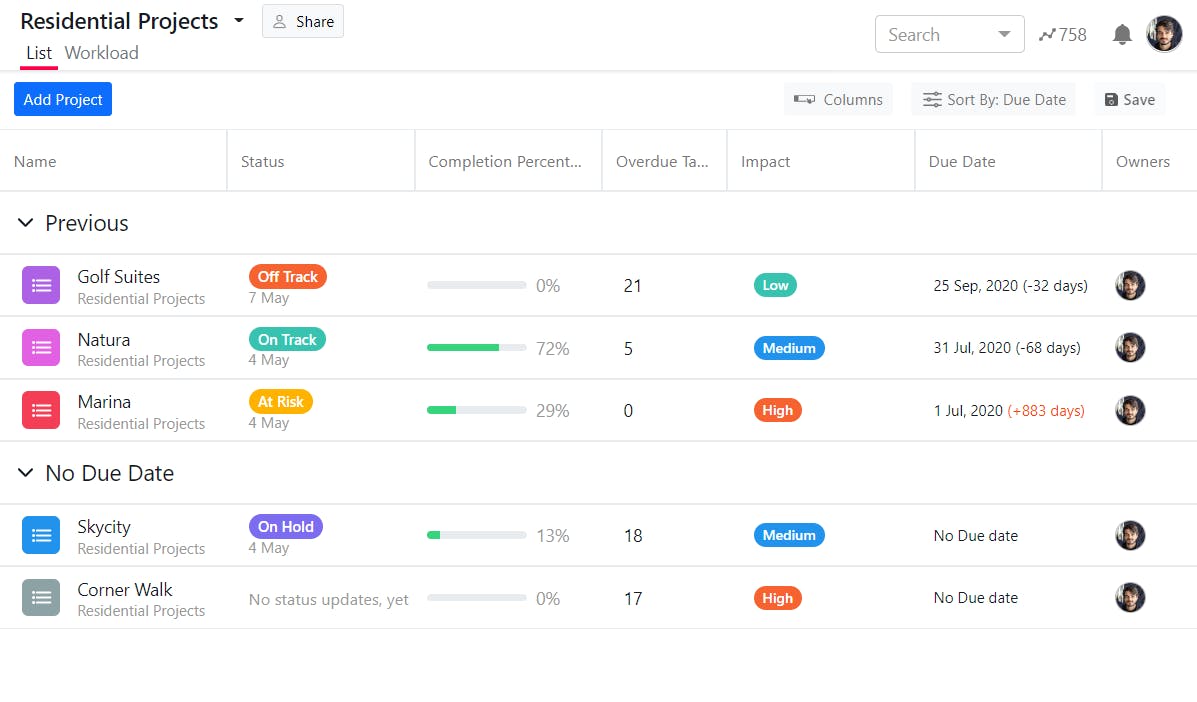 👉 With SmartTask's portfolio view, you no longer need to manage a bunch of spreadsheets to understand progress across multiple projects. You will be able to -
Organize and track all your team's projects in a single view.
Get a high-level overview of how all your projects are progressing in real-time.
Detailed view gives you an overview of the project's dashboard, latest status updates, and milestone-level analytics.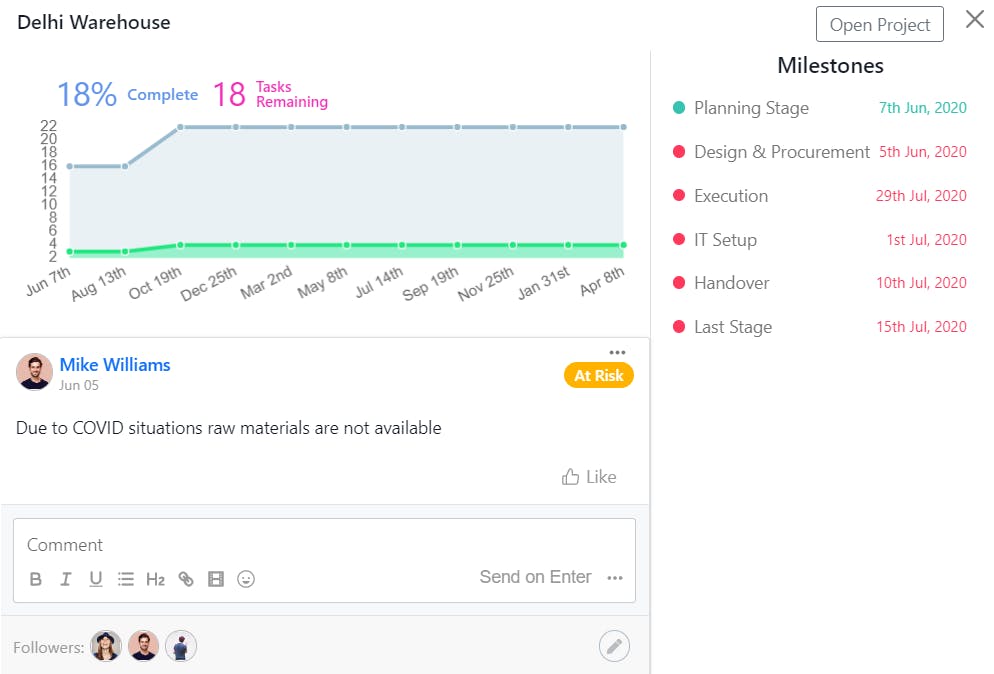 With these insights, you will be able to identify timeline clashes and any other possible risks that can impact your projects.
You can also keep stakeholders aligned with the project's progress and the status of important initiatives by sharing your portfolios.
5. Delegate work, assign tasks, and outline the expectations
TLDR: Assign tasks, and efforts needed for each task across projects is critical for better overall planning. Defining efforts helps understand the workload of a team member and predict resource requirements.
In this step, we clearly define the responsibilities of each team member in every project we homed in the Portfolio view.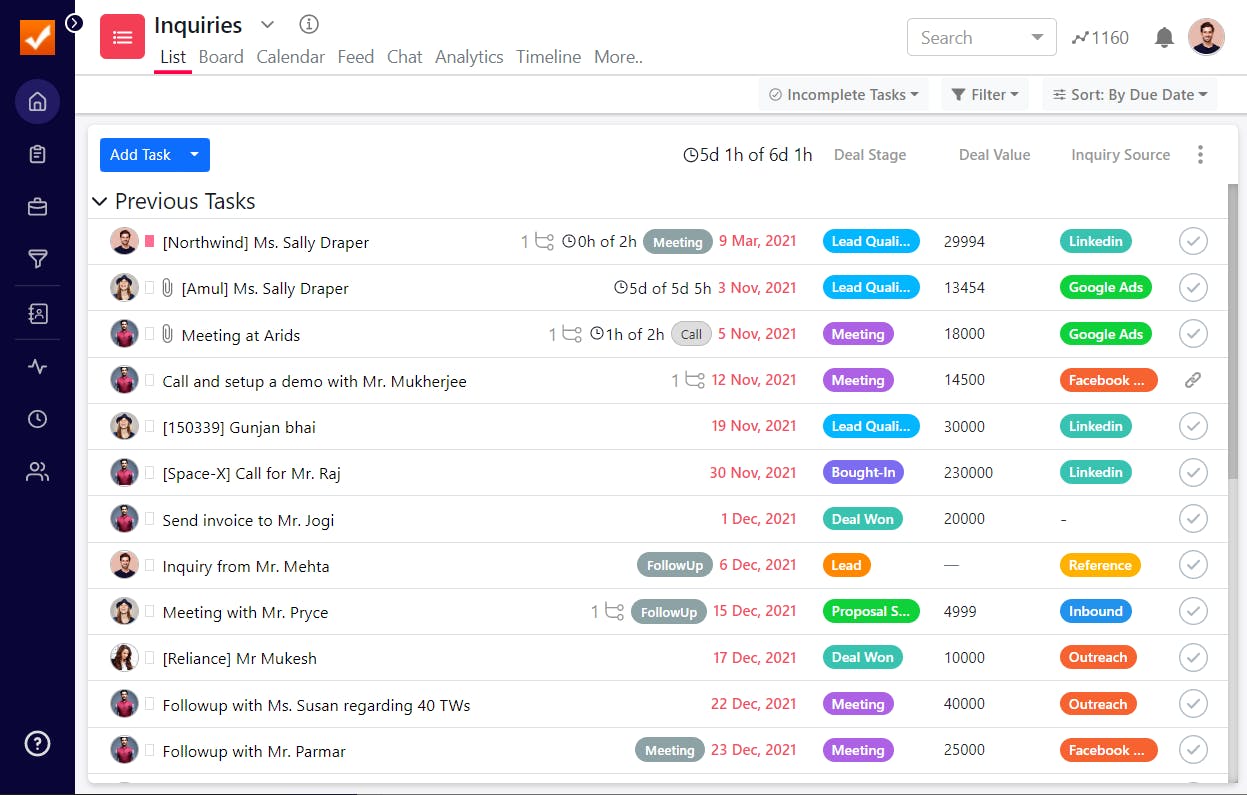 Once you assign tasks and set due dates, you should also outline the expectations from each task. This will help each team member understand what is their target and how much effort is required. Doing so will save you from unwanted reworks, which can get on your nerves if you are already managing multiple projects.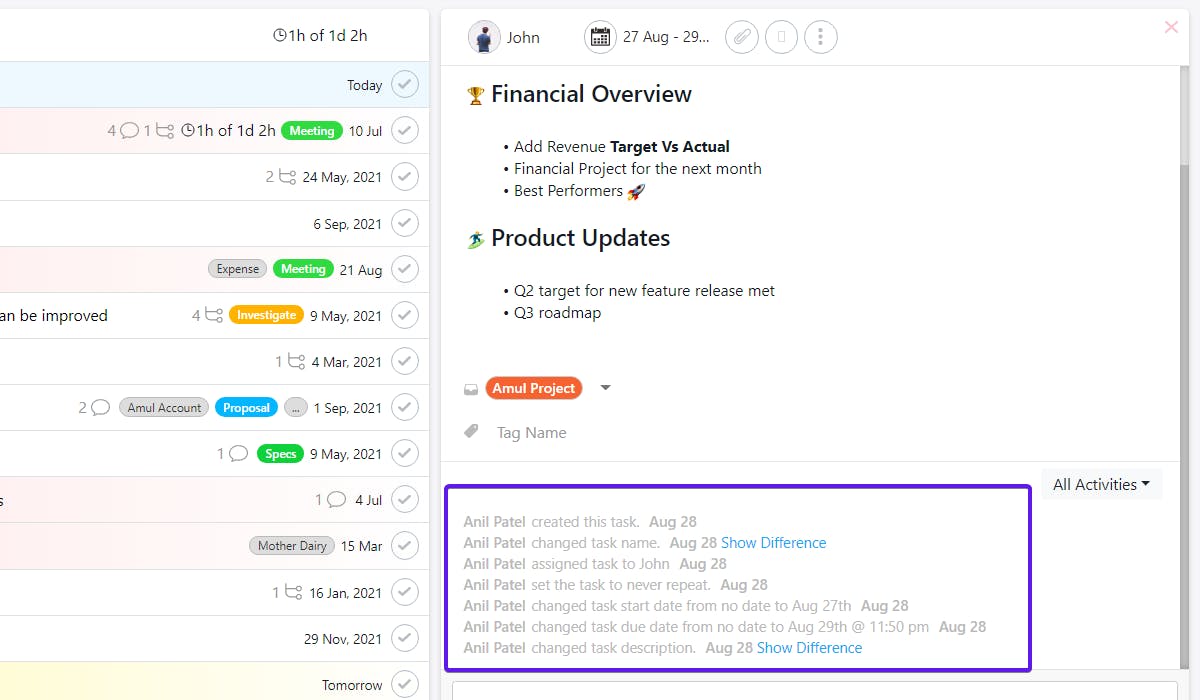 Oh btw, don't worry about missing out on important details. Using the timeline view you can learn at a glance about what is happening in the project. If you see the project is swaying away from its critical path, take the steps to get it back on track.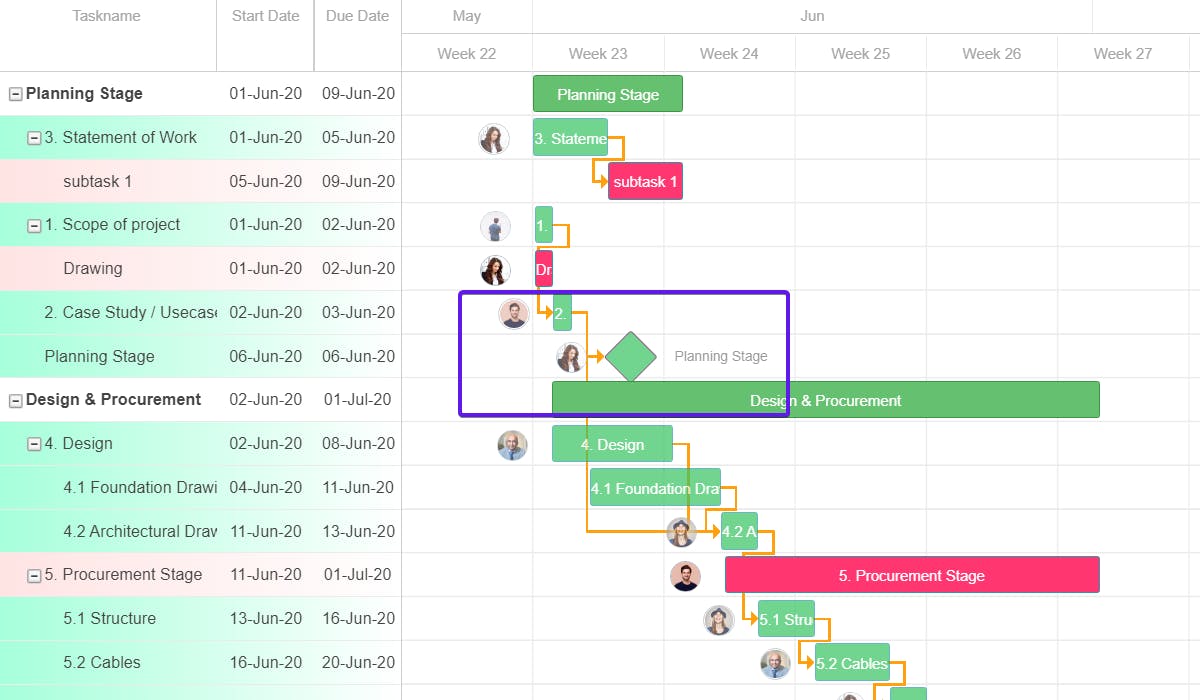 6. Manage workload across projects and take corrective actions
TLDR: Through workload view, identify the uneven distribution of work. Re-assign, and extend timelines to normalize the team's workload.
Once we have decided upon the project's timeline, milestones, responsibilities, due dates, and efforts required, the next step is to make sure no one is overworked or underutilized. But, how do we ensure that? Well, such insights can be obtained using a workload view.
Here's how:
The Workload view gives you an overview of how much work a team member has on a given date.
If you find a team member with estimated effort above the capacity per day make sure you make changes. These changes can be:
Extending task deadlines such that the overloading can be balanced out with more time to complete the task.
If the deadline of a task can't be extended, in case of a critical path, we recommend allocating the task to an under-utilized team member. In effect balancing the team's load.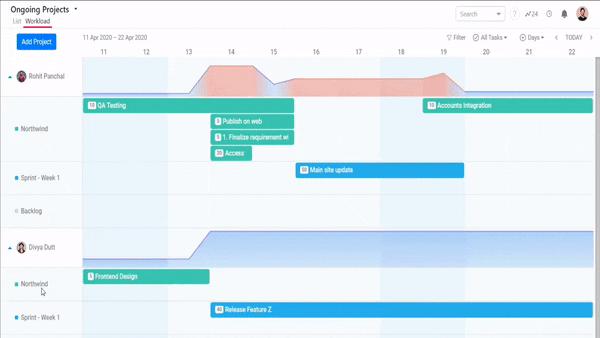 In some cases, the project's timeline may require modification. In such a case, you will have to keep repeating the process from step 4 till the time a balanced and achievable integrated plan is not achieved.
7. Track regularly and communicate clearly
TLDR: We recommend having meetings every week to discuss progress across projects and a way for stakeholders to take corrective actions if needed.
You must track the status of projects regularly, say, every week, to make sure projects are on track. In case the tasks are delayed, you need to take the necessary steps such as re-evaluating your timeline, adding additional resources, working on multiple tasks in parallel, etc, and communicate it to the team to act accordingly.
Again, not being able to communicate the changes and feedback to the right people at the right time will certainly cause delays and flaws in your processes. The best way to effectively transfer all the critical information on time is to streamline your communication on the same platform where your projects are.
SmartTask enables teams to collaborate in real-time, share updates, and communicate all important information right where the work is happening, i.e on the project tasks itself.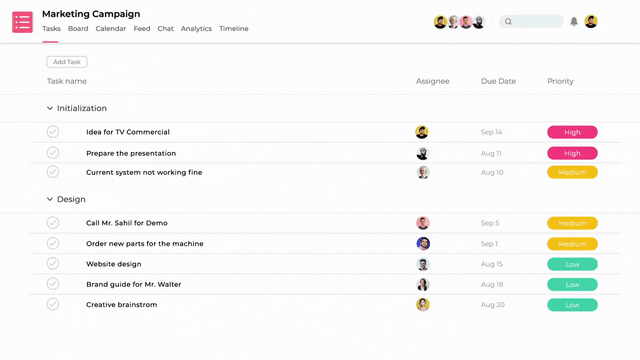 You can use the News Feed feature to keep your team posted in real-time.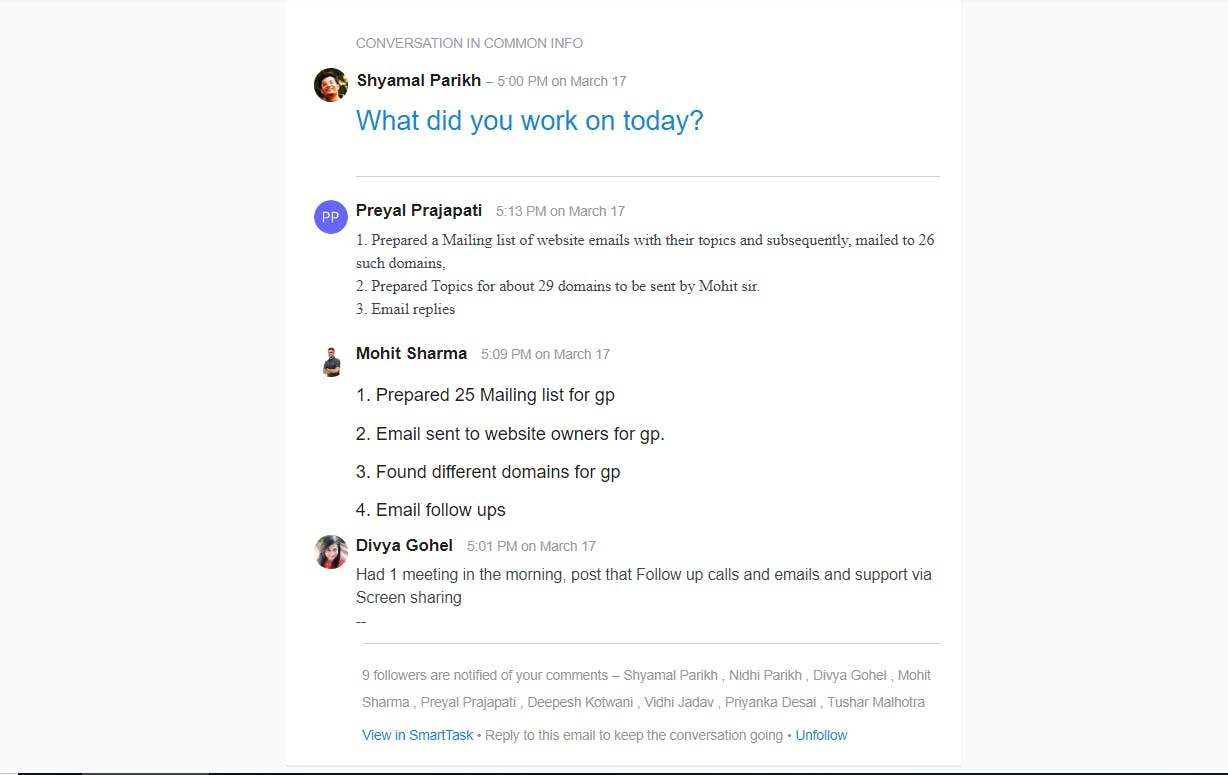 Then you can also connect with others on task and project levels using chat, recorded voice messages, and video meets.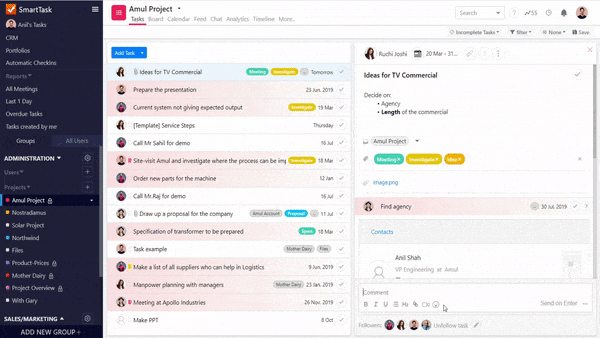 8. Save time with templates for similar future projects
TLDR: With software like SmartTask, save time by converting repetitive processes into templates.
Most of the projects would follow the same process, so why waste your time and efforts starting from scratch again and again? Instead, save your workflows as templates and use them for similar upcoming projects. This will help you get started on your projects faster and also ensure that the team doesn't miss out on anything.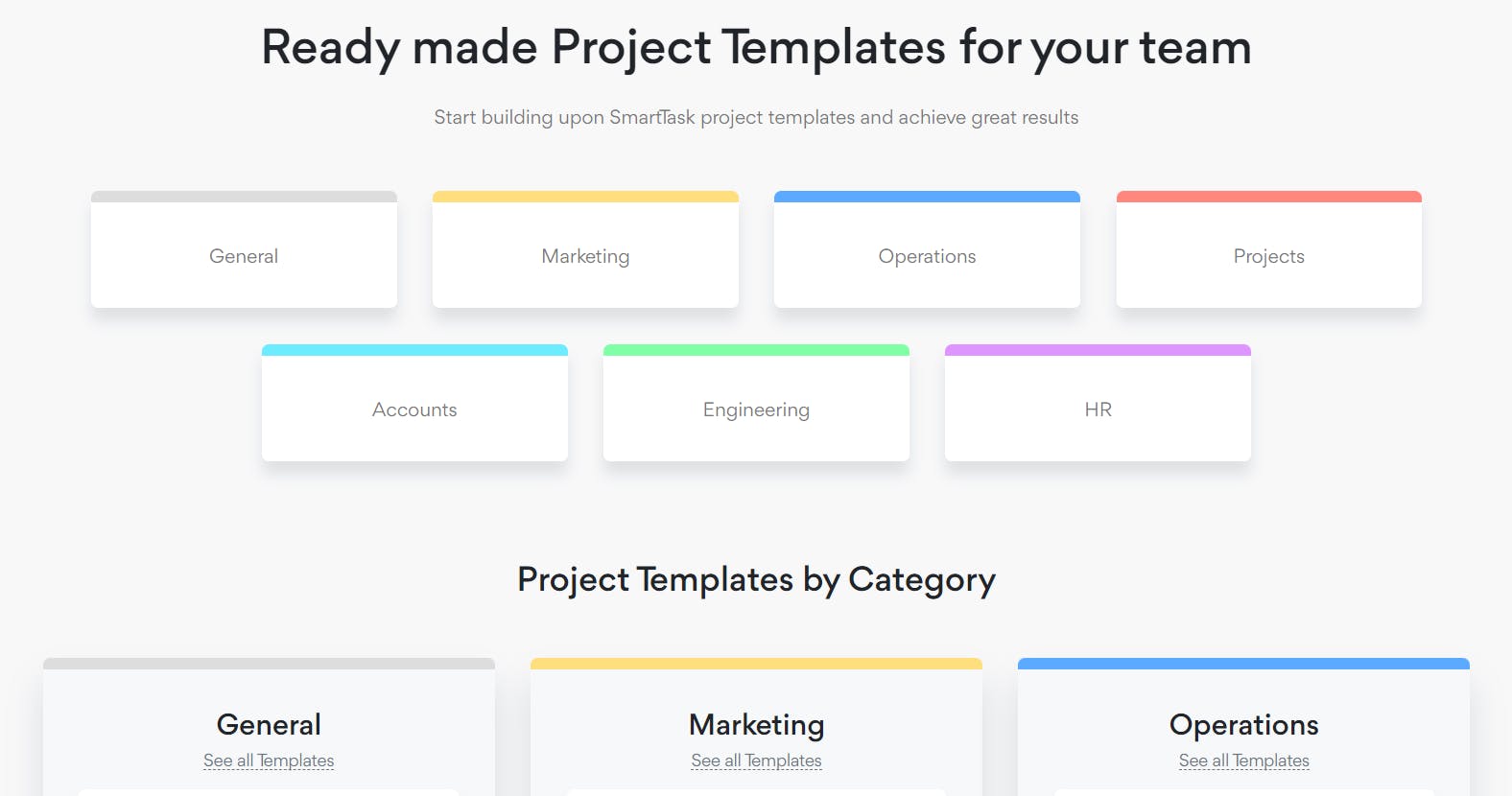 You can create your own custom templates on SmartTask, or use one of the existing templates to get started. You can also keep updating your templates based on the needs of your projects.
9. Managing multiple clients and meeting their expectations
TLDR: Keep your clients in the loop to save yourself from unnecessary changes and unmet expectations.
No matter how hard you try, if you are unable to meet your client's expectations, you will be back to square one. Therefore, it's important to keep them involved from the initiation to the completion of the project and take their approvals after each milestone is achieved.
But when you are dealing with multiple clients, it becomes hard to manage them and also takes up a lot of time.
An effective way to cut down on the time interacting with clients and yet keeping them in the loop is by inviting them to your workspace.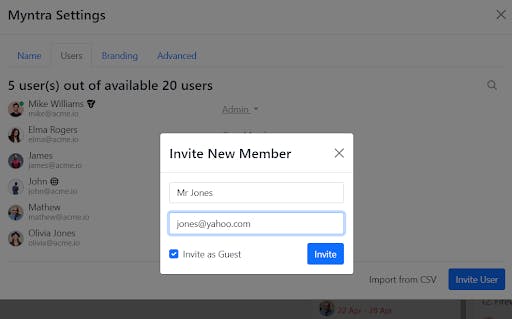 Add them to your workspace as guest users and give them a space to put forward their thoughts and expectations. On SmartTask, you can tag them as followers on your tasks so that they know what is happening, take their feedback and approvals, and hold video conferences for important discussions.
You can also share the timeline, schedule, and project dashboards to keep them updated in real-time. This will make your client management process extremely easy and efficient while saving a lot of your time.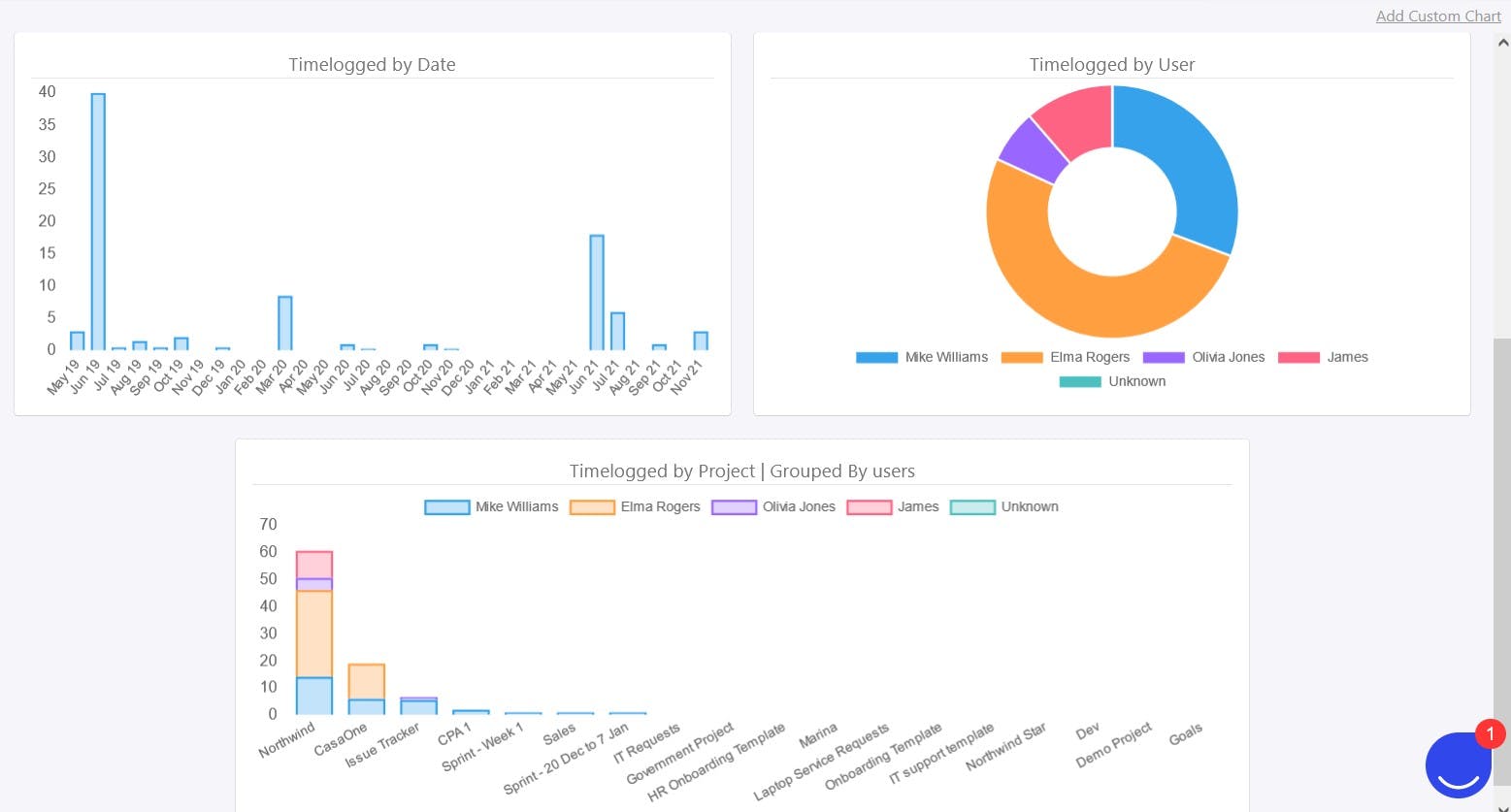 The Best Tool to Manage Multiple Projects - SmartTask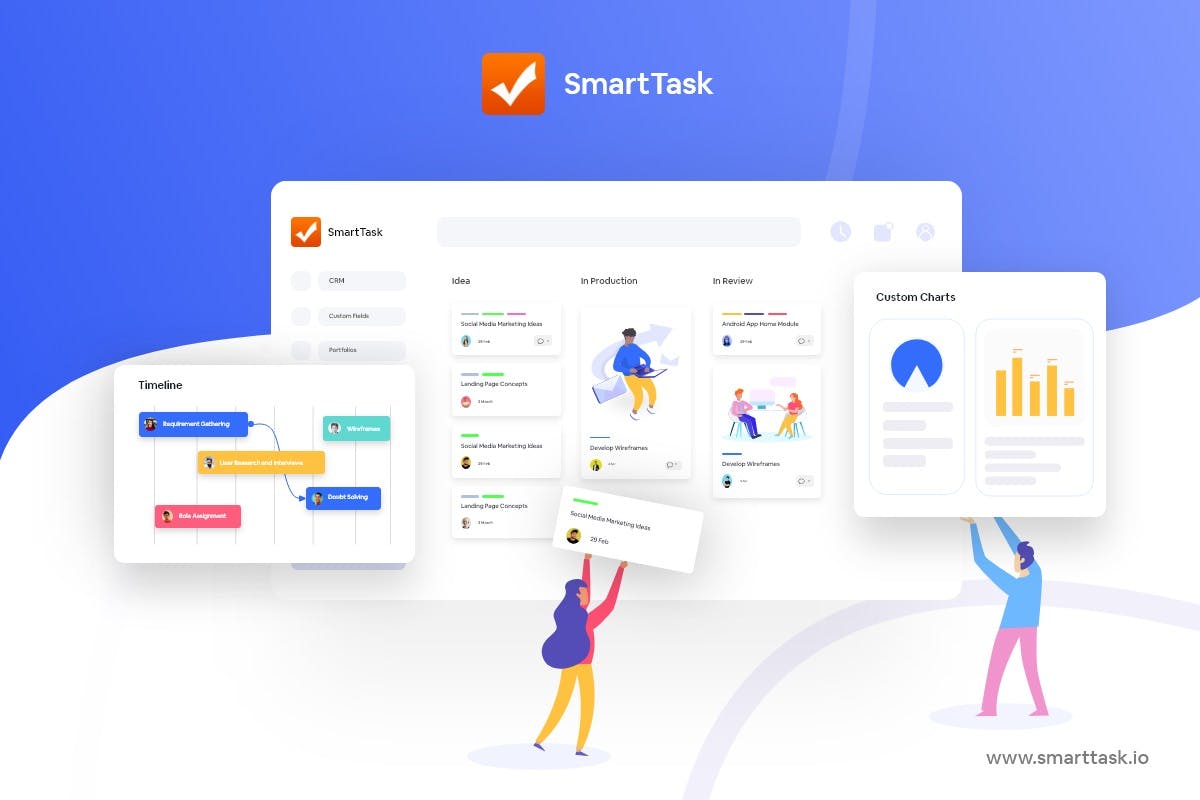 Using project management software that forces you to define the task list logically and clearly for your team minimizes the possibility of issues arising.
SmartTask aims at making project managers', and teams' life easier. It equips them with a robust set of tools that makes them productive and more efficient.
It offers a range of features and functionalities that will help you manage multiple projects with ease:
Multiple Views: Each team prefers looking at data differently. With SmartTask they have an option to choose between Board view, List view, Timeline, Calendar view, and more.
Portfolios: get a high-level overview of everything that's happening in the Workspace.
Workload view: Plan and allocate resources effectively such that no team member is under-utilized or overworked. It also helps you predict resource requirements.
Time Tracking: Track the exact time your team members spent on a particular task. This helps with transparent and error-free client billing.
Task Management: Set task dependencies, due dates, priority, and tags.
Comments & File Sharing: Share all important information, attach files, and give feedback through comments on the task itself.
Newsfeed: Save hours of standup meetings with feed updates and automated Check-Ins.
Team Communication: Seamless real-time communication with individuals or teams via chats, voice recorded messages and video meet.
Automation: Automate repetitive project tasks for better project performance.
Project Dashboards: Customizable dashboards that help you analyze your projects, and get updates on work progress in real-time.
Guest Users: Invite clients or third-party collaborators as guest users with limited access.
Reminders: Alerts, notifications, and reminders to keep teams on track.
Pre-made templates
1000+ integrations: Seamless integrations to help you achieve almost everything from one single platform.
Oh btw, did I mention it's FREE FOREVER!
To sum it up…
Remember nothing is impossible.
The best thing you can do while managing multiple projects is to follow the advice above and make sure you have the right processes and tools in place.
Whether you use multiple tools or a unified tool like SmartTask, your ultimate goal should be to push your capabilities as a team and succeed from the outset.
Try SmartTask Today & Start Managing Multiple Projects Like a Pro!