SmartTask
Contents
The Art of Project Scheduling in Project Management
By Nidhi ParikhJun 16, 2019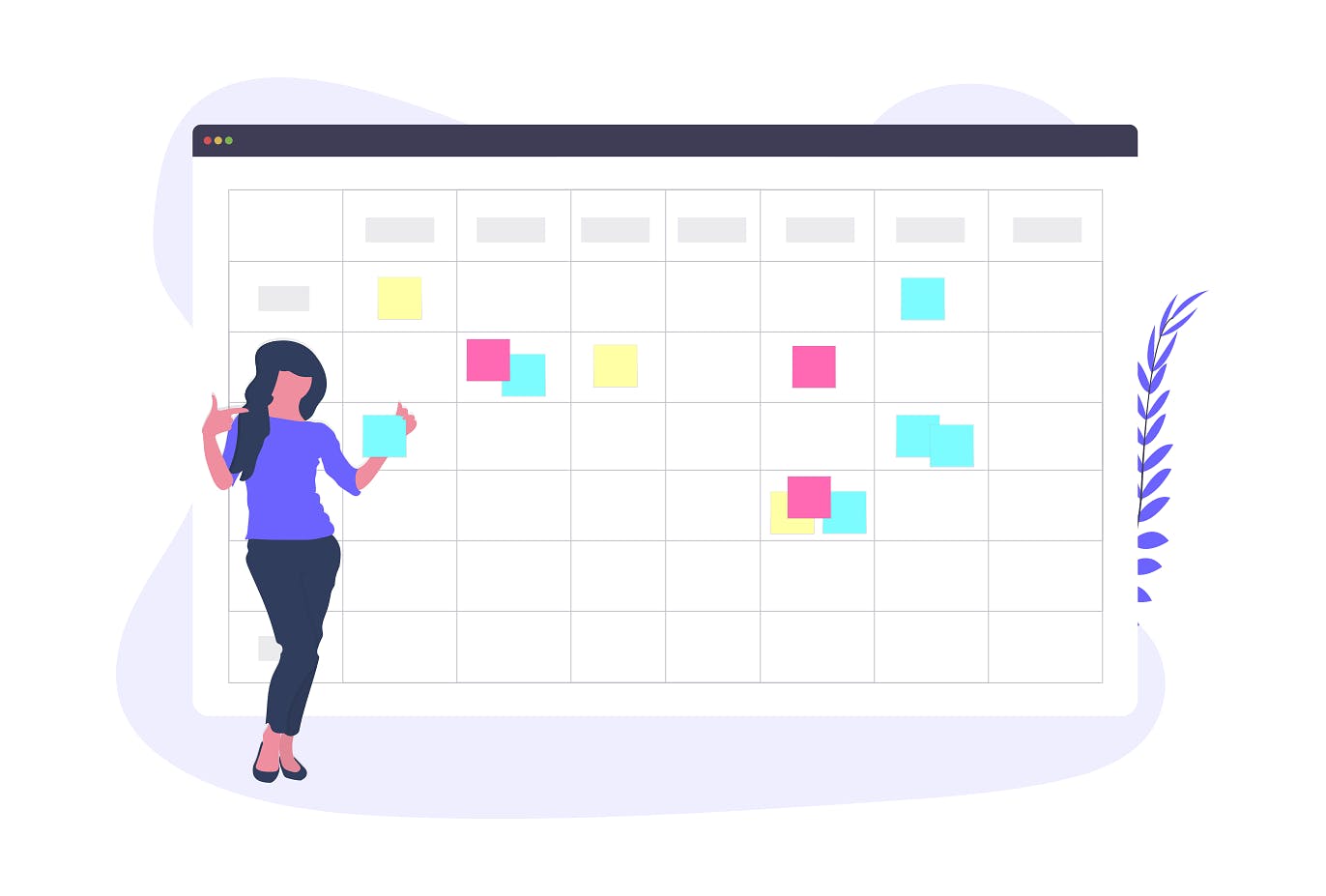 We schedule and manage so many projects in our lifetime without labeling them as such. Think about your last grand function. There were many things you had to do. From finalizing the date, selecting the location, deciding on the number of invitees to planning everything so that it gets completed before time.
You might not have termed it as such but somehow you managed to use a project schedule for managing that function. To put it in a business perspective, a project schedule is the mechanism for managing your activities, your team members and other organizational resources such that the project gets completed within the timeframe.
A research shows that 39% of projects fail due to a lack of planning. Earlier, these project plans and schedules used to be just calendars stuck on boards or the deliverables written with essential team data on whiteboards. With the advent of project management software, it became much easier and effective to prepare and maintain a detailed project schedule and plan.
To name a few benefits, having a well-planned project schedule helps you track progress, manage resources optimally, inculcate accountability, manage effectively, improve communication and risk management.
Below are the steps you need to follow to make an effective project schedule-
Step: 1 Start off with a meeting
The one reason why most projects start with a meeting is that they bring a lot of different perspectives, opinions, insights and past experiences into picture. As a project manager, you might have handled a lot of projects. But it always helps to talk to people who will be doing the work, clients who will have their own requirements and other stakeholders that will add on to your decisions.
Involving the employees at this stage also makes them feel empowered which is further proved to enhance employee engagement. When employees are involved and given the opportunity to have a say in project decisions, it also inculcates in them a feeling of responsibility and accountability.
Make it a point here to discuss about project related documents like project plan, goals, constraints, management and stakeholder expectations, impending circumstances that might change the project situation and so on.
Step: 2 Review the project scope
The project scope refers to the detailed set of features, functions and deliverables of a project. Going through the project scope ensures that you prepare a project schedule keeping in mind the baselines that have already been set in the project plan.
For example, in order to complete the project on the due date given by the client, you realize that you will require additional workforce. But doing so will increase your costs and thus unsettle your cost baseline given in the scope. So you are left with three options- (i) move employees from project A to B for some time (ii) hire freelancers/remote workers to lessen the costs (iii) discuss with the client to push the due date a little further giving all your reasons for the same.
Step: 3 Create milestones
A milestone denotes an event that indicates you have reached an important point in the project. For example, the milestones in a software development project would look like this – Project planning and understanding client requirements, research, designing/building, testing.
Setting milestones helps you in knowing at which stage the project is and if the team is lagging behind or if work is not being done at a pace that was planned.
Step: 4 Break down all your activities into tasks
Using a Work Breakdown Structure (WBS), you can come to a list of all the tasks that need to be done. As the name suggests, WBS is a technique that breaks down a project into a smaller and manageable set of hierarchy of deliverables, tasks and sub-tasks.
For example, you have finalized the milestones in your project as initiation, planning, execution, control and closure. Now, a WBS helps you in breaking down every step of the initiation function right till the end such that it turns out to be an assignable task.
Initiation -> Appoint a project manager and team -> Define the goals -> Get client approval and requirements -> Conduct a feasibility study
When you have done the same process for every milestone, you will have major work activities defined. With the help of an inbuilt task management software, you then break them down further to assignable tasks, set dependencies between tasks, auto-update tasks as they move from one stage to other and prioritize them based on their importance.
Step: 5 Resource planning
Considering the cost requirements, skill requirements and the number of people available at a certain time, you will have to assign resources to each task.
You will also have to look into every employee's current workloads and then assign further responsibilities. With the help of a project management software, you will be able to do this easily thus having equitable workloads.
Also, make provisions for employees seeking holidays, time-offs, company holidays so that work is not stopped mid-way.
Step: 6 Set deadlines for all tasks
This is one of the most important phase of project scheduling. Estimating the right duration for each deliverable/task – not too long to bring in inefficiencies and not too short to increase delays is a tough task indeed.
To better deal with it, take inputs from the employees who are going to work at the said tasks, look at how productive they have been earlier, fetch past records of similar kind of projects, count in the number of holidays/leaves, factor in the individual schedules of each team member.
As a general rule, keep some buffer time for difficult tasks or the tasks that have a tendency to get delayed in reference to similar projects that had been conducted earlier.