SmartTask
How a Solar Company, Topsun Energy is being more productive
By Pranav MistryJan 20, 2019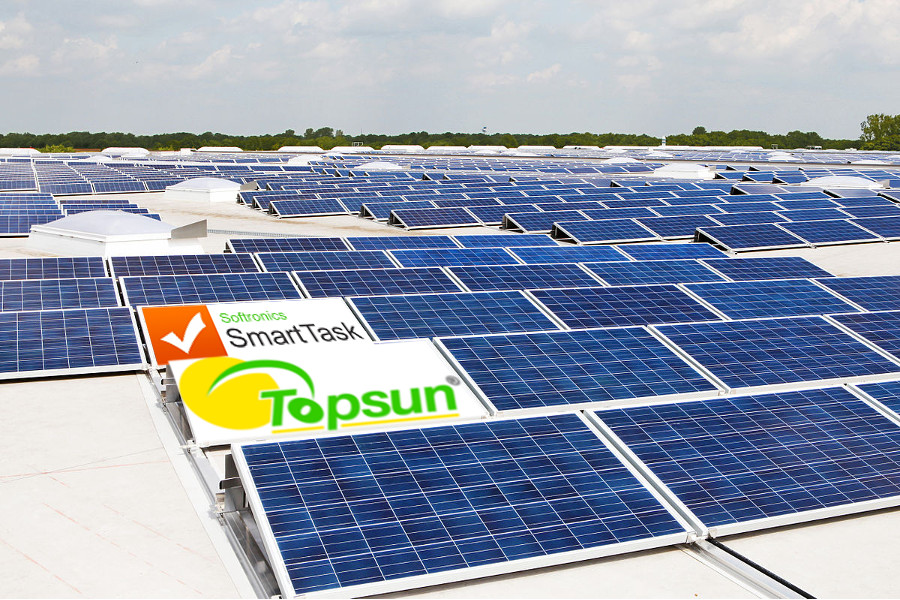 Solar projects are experiencing a huge bloom these days. There is a lot of competition out there. You have to be the best in order to stay relevant. Topsun Energy has been a pioneer with 20+ years of experience in providing Safe & Quality Solar Crystalline Photovoltaic products, project services and round the clock customer support.
"Maintaining Customer Interaction History and Service records are very important given we need to adhere to Legal Compliances. This is taken care comprehensively with SmartTask."- says Chanakya Patel (Director, Topsun).
With his years of experience, Mr. Patel knows that it takes a lot more than a good product to run a company. In today's competitive market it is crucial to execute more projects in less time and be best at customer support.
Being the Technical Director Mr. Patel realized the challenges the company might face. Manual work management (using Excel Sheets) works perfectly fine, so does walking ten kilometers instead of driving a car there. When you start a company, there's so much going on and resources are limited so are time, money and people.
SmartTask helps Topsun organize all of their workflow so they can move fast and stay aligned with their ambitious vision.
Service Requests: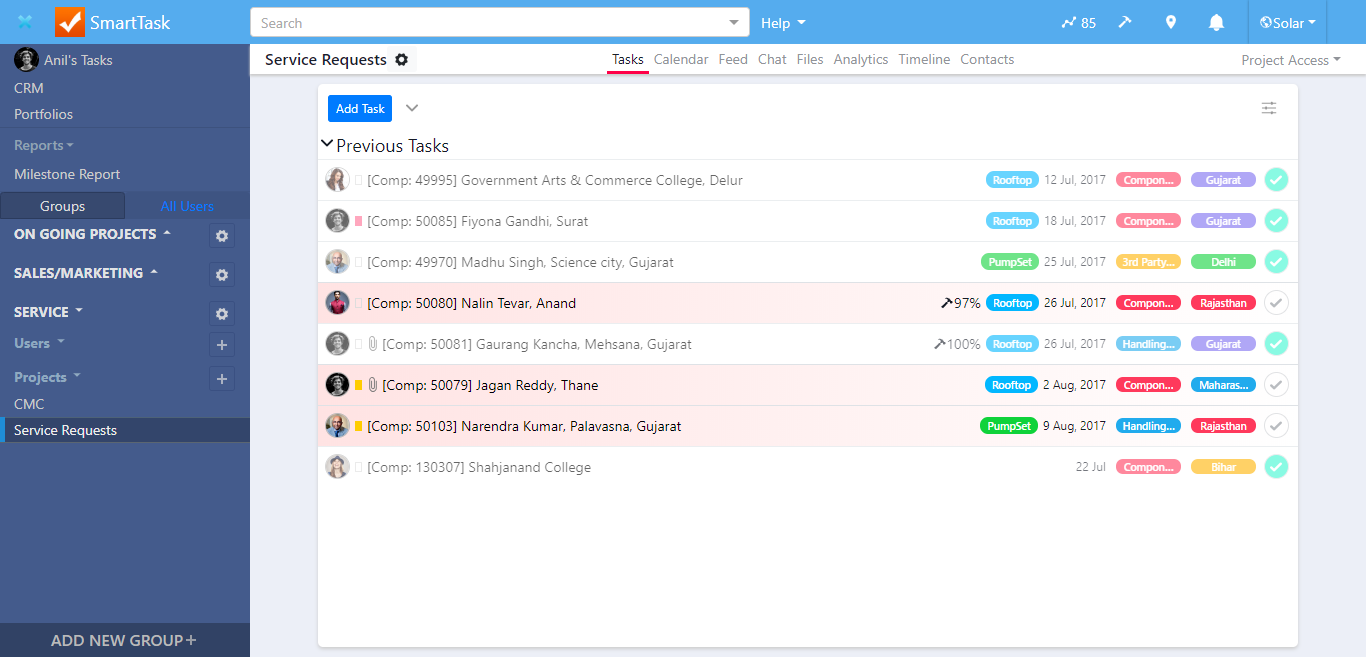 Installing equipment in remote areas comes with a whole set of problems. Events like storms and heavy rainfalls can affect the equipment negatively. Thus Topsun needed a place where they can collect all the customer Service Requests.
With SmartTask they can easily record service requests and allott it to the responsible person. A unique complaint ID number is generated for each complaint. With SmartTask's Zapier integration, SMS can be sent on the creation of service request and on its completion. Moreover, they can also analyze which type of service requests occur most often with custom charts.
Additionally, as a service request being addressed, Topsun's representative clicks pictures of the damaged part added with a description of the damage. All this is stored as a task in SmartTask.
Furthermore, With inbuilt CRM in the system, their sales team can track service requests, manage Comprehensive Maintenance Contracts and follow up with clients with ease (more here), making SmartTask a perfect tool for their company.
Comprehensive Maintainance Contract (CMC)
CMC includes prompt service from the Company or service providers. Topsun Provides CMC for the time period of three years. Which includes repairs and replacements of faulty parts. All the CMC info can be stored as tasks in SmartTask including the list of the parts which are covered under CMC alongside the parts who's CMC has expired.
Customer Interaction History:
With this feature, Topsun can add contact information of a prospect and record each interaction. This builds up customer history. Easily handover the task to another teammate if need be.
Read more : How Enerlyf uses SmartTask to save electricity
In conclusion, SmartTask is incorporated inside Topsun's services in a way that helps them work with ease and efficiency.
Want to set up similar workflow for your organization? sign up for free today on smarttask.io
Subscribe to SmartTask Blog
Get the latest posts in email.