SmartTask
Contents
Project Procurement Management: A Complete Guide
By Nidhi ParikhNov 10, 2022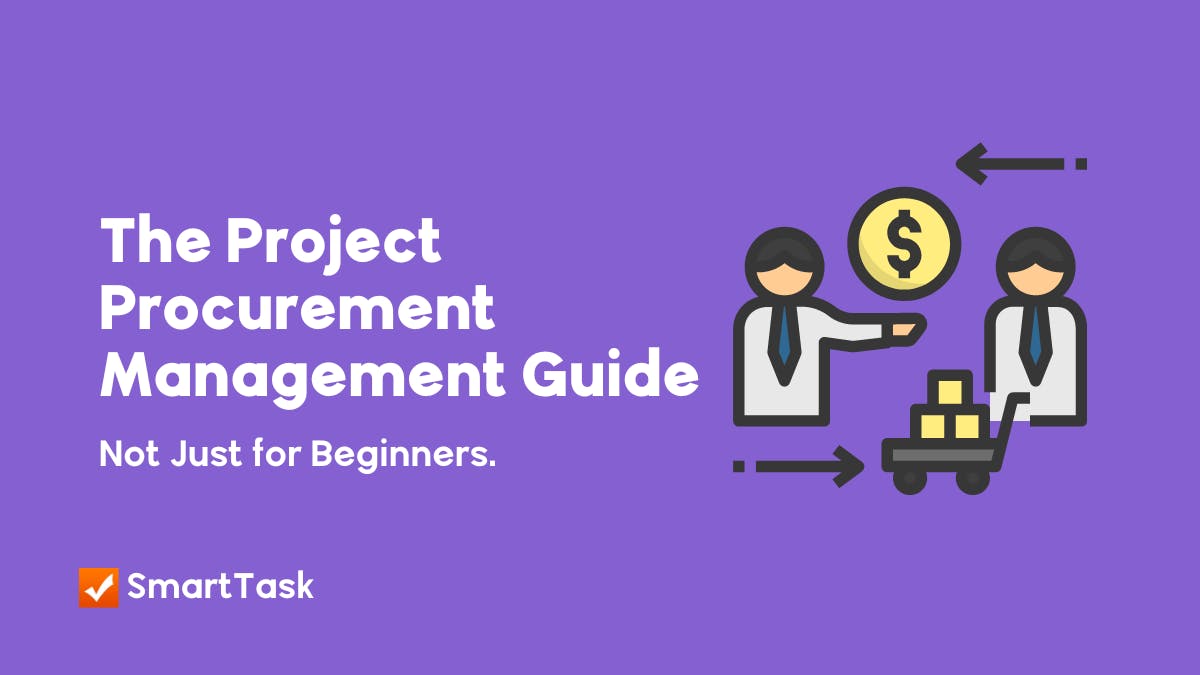 Many industries run projects that demand help from outside suppliers. This could be in the form of materials, resources, or services.
But ensuring that products required to finish projects are not only received by the company in a timely manner but also in proper conditions can be an uphill battle most of the time.
Main concerns may include cost, quality, and time.
That's where effective project procurement management saves the day.
Project procurement management is a process to obtain all the resources you need and manage them effectively throughout the term of the project.
With this guide, we'll walk you through the steps to make this process a breeze.
Step-by-Step Guide to Effective Project Procurement Management
There are four key stages involved in project procurement management:
1. Plan Procurement
In this phase, you need to make a detailed plan for the following:
The materials and services you will require for the project
What you already have and what you'll need to outsource (Make vs Buy)
Important project milestones and their deadlines
Contract requirements for outsourcing purchases
The process that you'll undertake to search for the suppliers or contractors
Any legal terms or conditions that must be met
The criteria for bidding and selection
The factors that will affect the budget
Important details like project schedule, activity cost estimates, and more
The output at this stage will be a project procurement plan and statement of work (SOW).
The more specific you are with your plan, the more equipped you'll be to select the right contractor or supplier.
You can make use of a project management tool like SmartTask to make a detailed procurement plan along with the project schedule.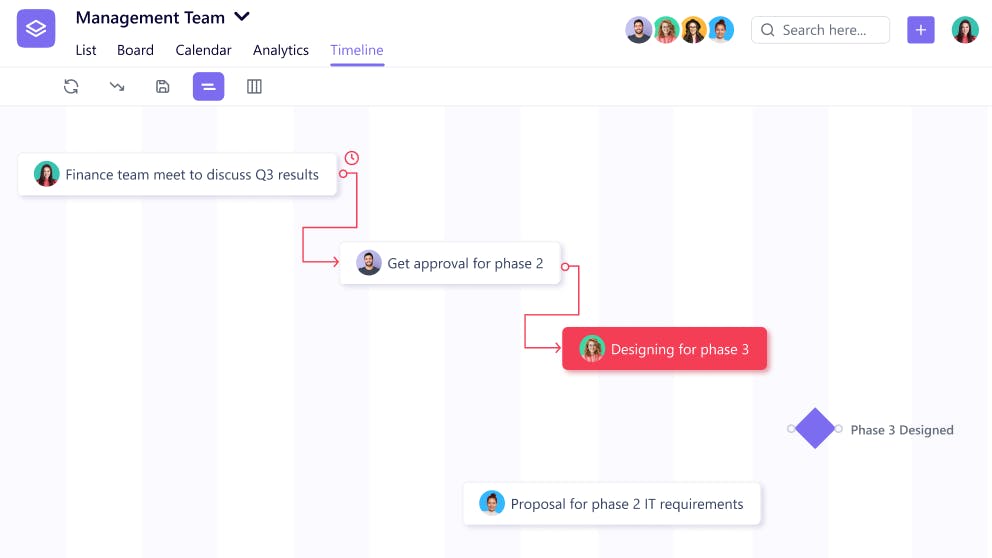 2. Conduct Procurement
You study all the bids that you received and analyze them on different criteria already set such as budget, quality, the scope of the project, and so on.
Vendor negotiations also take place at this stage and the final decision is then made. After that, the agreed-upon contract is signed and the procurement plan is updated if necessary.
Some projects also require a thorough quality check of materials before finalization which occurs at this stage.
You may also need to make amendments to the project schedule and timeline with resource information such as when resources will be available when the respective work will be carried out, and for how long.
Risk factors should also be considered and their impact on the timeline and budget should be noted. For example, if one part of the construction equipment gets delayed by a week, what impact will it have?
Did you know you could use SmartTask to see how a change in one variable can affect your project's timeline?
3. Control Procurement
What if the resources you procured for your construction project were sub-par.
Would this impact your budget and project timeline?
Definitely!
A reason why controlling your procurement is as important as the above two phases.
As a project manager, you should set up regular check-ins with your vendors to make sure everything is going smoothly.
This could involve reviewing requirements, conducting audits, getting delivery and performance updates, making sure everything is going as noted in the agreements, and so on.
At this stage, you may also need to make some important decisions.
For example, you require construction equipment to get delivered more quickly than what you planned. The vendor asks for a 10% additional fee for that.
What do you do next?
Do you let the budget go up with that fee?
Would you allow for a delay? Or
Would you look for another supplier?
Instead of spending a lot of time conversing with people on calls, WhatsApp or worse, Email - invite guest users to SmartTask's task management software, share some data points in real-time and continue decision making on instant chat to reach the conclusion faster.
some data points in real-time and continue decision making on instant chat to reach the conclusion faster.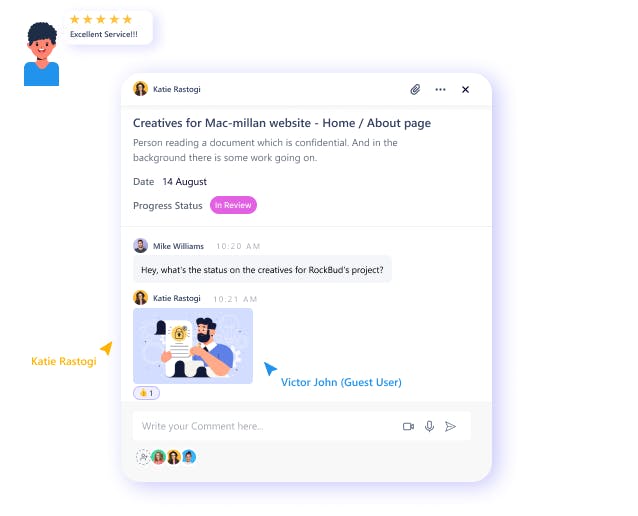 4. Close Procurement
Just as you needed a process to start the procurement, you need one to finalize and close it as well.
Here's what that process could look like:
Reviewing the work and services completed
Making any changes to the original contract if needed
Filing a formal release of liability
Calculating final contract costs
Filing documentation such as performance reviews, audits, contract dispute documents, and other reports can act as a guide for future projects.
Instead of storing all this information in silos, you can store it in a tool such as SmartTask.
This makes sure that the project lead can always go back to past data and evaluate it once the project ends to find out where they could bring in improvements for similar projects in the future.
The Case for Digitizing Procurement Management
The era of paperwork is long gone. With so many different variables in projects like the number of people, multiple milestones and deadlines, and hundreds of documents, your team can go crazy if you don't digitize your entire project process.
One missed deadline or one delay in procurement can cost your company thousands of dollars.
This is where project management software can be your savior. Let's find out how.
Bird's Eye View
As all the important details like milestones, project scope, task details, assignees, and important documents are there in one single tool, your team can be on the same page and you can reduce procurement problems like off-contract purchasing and delays.
With the Portfolio view, you can also get a bird's eye view of your entire project or procurement management process.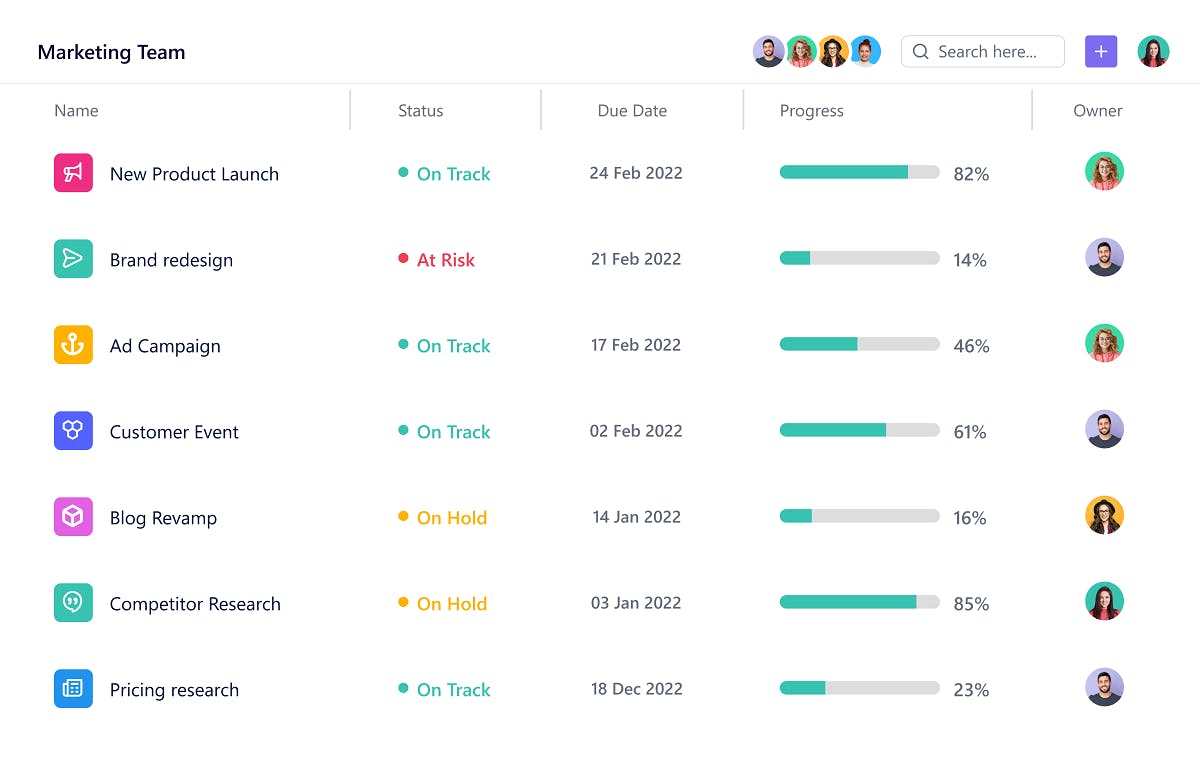 Real-Time Tracking
You can easily keep a track of how your procurement process is progressing along with other details like budgets and timelines. You can also get access to different performance reports to make sure everything is going smoothly. This also helps the project lead be proactive by discovering potential problems before they arise and taking corrective actions.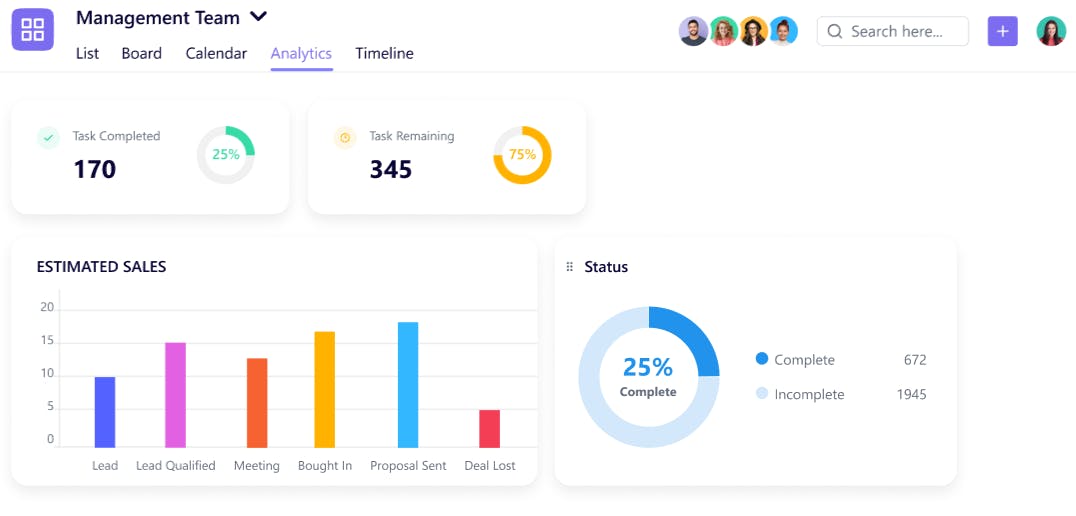 Automated Workflows
You can automate your entire procurement process in project management software. For example, once the contractor sends their bid, you can attach it to the task and the system automatically assigns that task to the relevant person on your team with a set deadline. This has the added benefit of accountability and quickening the entire process.
Improved Team Collaboration
The better your team collaborates, the higher the chances of reaching success with your projects. A project management software helps your entire team stay on the same page by accessing the information they need from anywhere at any time. The tool also gives you the ability to comment, DM, and glance at real-time charts and schedules which limits miscommunication and false interpretation.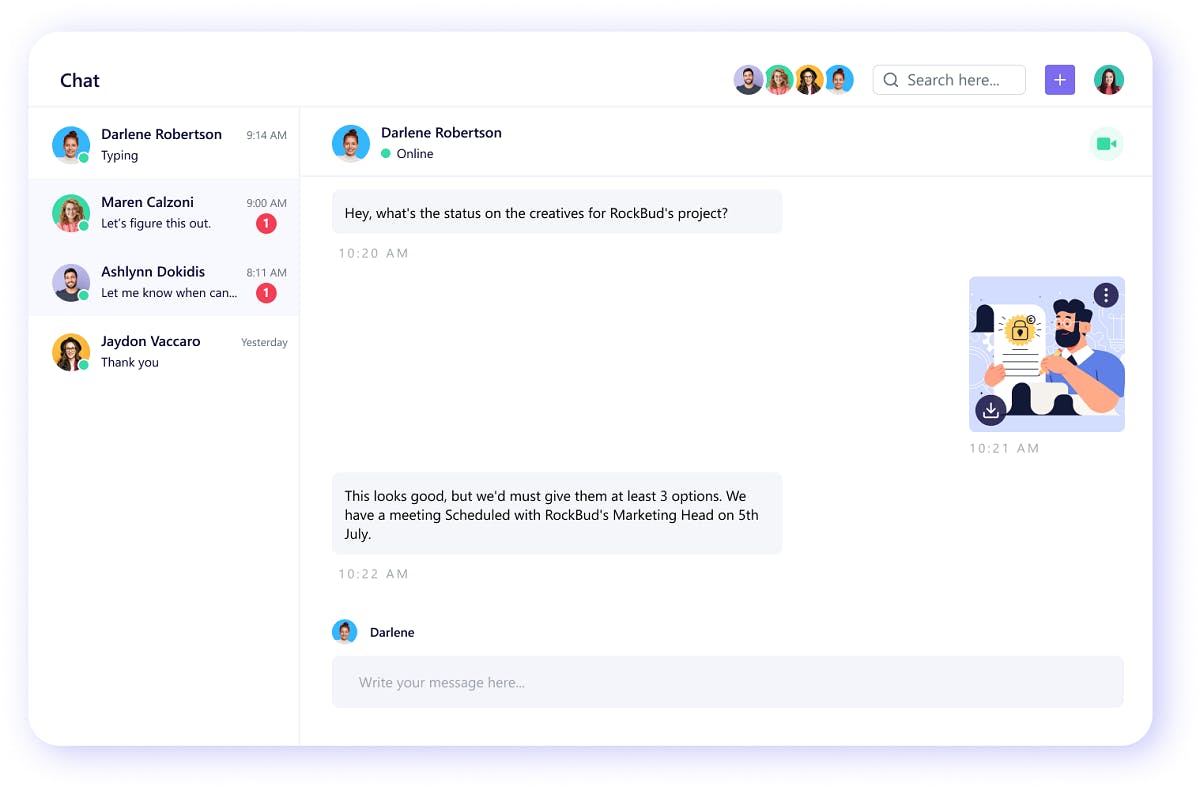 Final Thoughts
Project procurement management can be challenging but equally rewarding. With the right project management software, you're all set to create an effective process.
With SmartTask's robust functionalities and feature-rich platform, your project leads can keep a track of everything via real-time updates and progress notifications. Not only that, you can have all the information in one place so that your team can collaborate effectively and manage multiple stages of the procurement process easily.
It's time now to put an end to complex processes and ineffective systems.
Digitize your procurement process with SmartTask - For Free!
FAQs
1. What is project procurement management?
Project procurement management involves efficiently requesting, ordering, obtaining and expediting the outside resources/services required to complete a project. This includes activities such as, communicating with vendors/suppliers, determining bids and partnerships most beneficial to objectives, and maintaining good relationships with outside vendors.
2. What is a project manager's role in project procurement management?
A project manager is responsible for getting vendors to bid for the selection, communicating with them, creating contracts like RFP (Request For Proposal) and handling negotiation.
3. Who uses project procurement management?
Project procurement management is used by various industries that need to outsource materials and resources for multiple projects. This could include industries like construction, engineering, manufacturing, finance, healthcare, and technology.