SmartTask
Contents
Notion for Project Management - A Complete 2023 Guide
By Aastha ShawJan 11, 2022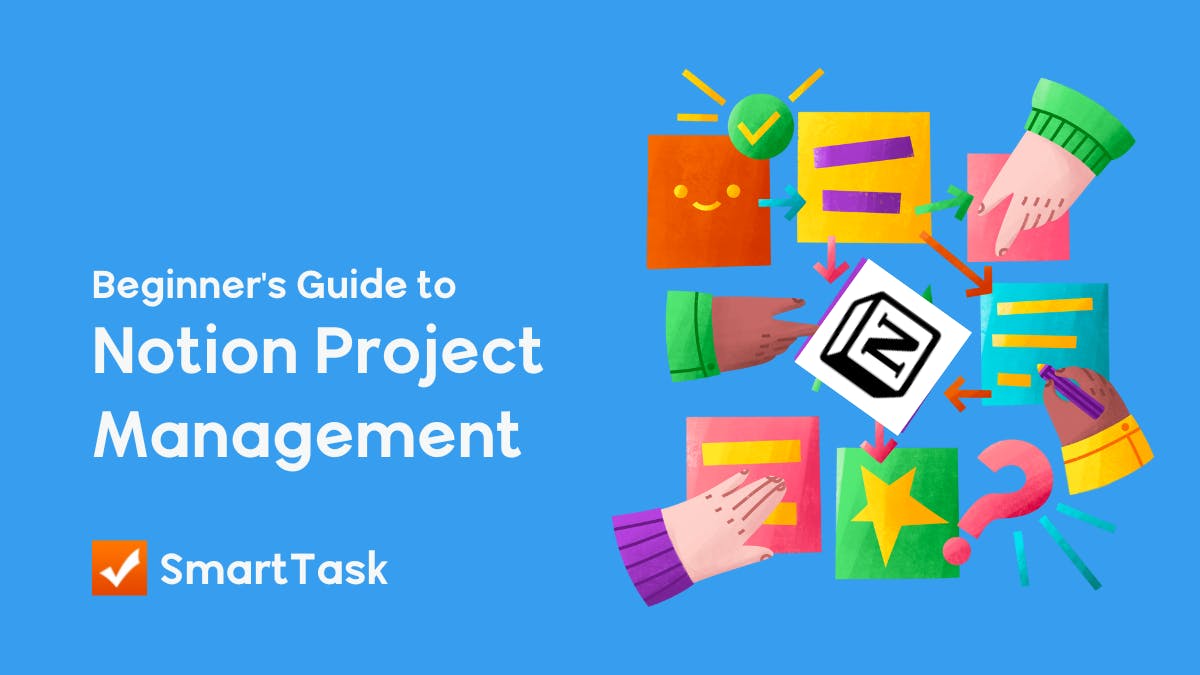 Notion is a delightfully unique app that offers the best of both worlds- note-taking and collaboration. In just four years, Notion managed to create a buzz among thousands of people.
Although known for its note-taking abilities, Notion as a project management tool is still a suspect.
So, in this article, we are going to evaluate how Notion helps in project management, its advantages, and limitations, and finally if it is good for your team.
But first, let's get started with the basics.
What is Notion?
Notion is an enhanced online workspace that allows you to write, plan, organize, and manage your work. It helps streamline workflows and increase productivity.
Unlike work suites such as Microsoft 365, G suite, Notion is not an amalgamation of different tools. Rather, it brings all your notes, wikis, and tasks into a single platform.
This combination of task management with wikis and notes makes Notion ideal for writers, graphic designers, and other creatives, as well as marketers, managers, and the like. If you are looking for more comprehensive tool that can also take care of operational chores like resource planning, time management, and client management, this list of Notion Alternatives can help.
How to Use Notion?
Notion is primarily used for maintaining an internal database, collaborating, and managing tasks. Most project managers use it for:
Creating project plans
Building roadmaps
Creating and managing tasks
Creating a database
Creating and storing important documents, guides, etc.
It can also be used to organize personal goals, daily chores, thoughts, ideas, and more.
Key Features of Notion Project Management
Notion has some interesting features up its sleeves for project management:
Wikis - You can document policies, contracts, company goals, project details — any important info related to your company — and work in one central location.
Kanban Board - Notion's Kanban boards give you a clear view of which member is associated with which tasks and the current status (" To do", "Doing", or "Done") of your tasks.
Database view - Notion also offers database views of your project tasks. You can choose to view your tasks as a simple task list, timeline, or calendar view for scheduling and planning, a gallery for a quick overview, or a table for a more structured view.
Block - Everything in Notion is a 'block'. Be it a text, image, or table. These blocks can be rearranged and transformed in the way you want them to be.
Project Pages - A page is the Notion equivalent of a document. Each item in Notion's database is its own dedicated page — a fresh canvas for your work. It can be a page of text, a knowledge base, a Kanban board, or literally anything.
Is Notion Good for Project Management?
Not Really!
Although Notion is a fantastic note-taking app, it has very few project management features.
They may work for personal projects and small teams, but not for medium/large teams.
These teams need comprehensive project management tools, like SmartTask, an award-winning software known for great user experience and enabling productivity.
👉 Also Check Out: 25 Best Project Management Software & Tools (2023 List)
So, let's take a look at why Notion's not good for teams.
Complex & Overwhelming Interface
Notion's customizability is its selling point but also its weakness.
As already said, Notion is made up of blocks.
To make the most of the tool you need to use these blocks. But figuring out how to use and put them the right way can be overwhelming. This contributes to the tool's steep learning curve making onboarding difficult.
👉 Rather than scratching your head over these blocks, you should opt for a simple, yet powerful project management tool like SmartTask.
SmartTask is known for its easy usability and UX. You don't need to spend days getting familiar with the tool.
And with the guide and tutorials, onboarding becomes ridiculously easy.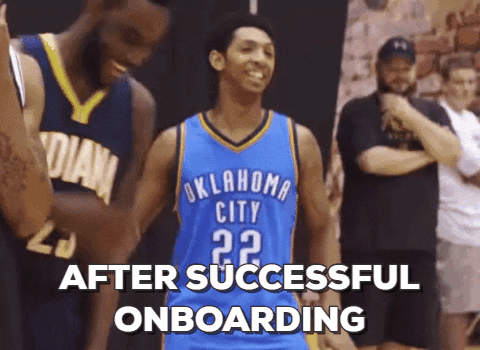 Lacks a Proper Structure
Notion misses big time on having a proper structure that sums up its complexity.
This, especially for a team, means being stranded within a maze of hundreds of documents, pages, and tasks.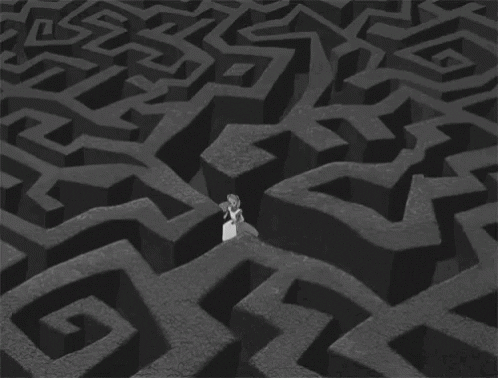 If you don't wanna have a-maze-ing day, every day, switch to SmartTask.
👉 SmartTask has a simple hierarchy that makes navigation easy and ensures you're not lost.
The tool is divided into clear sections -
Organization > Groups > Projects > Task > Subtasks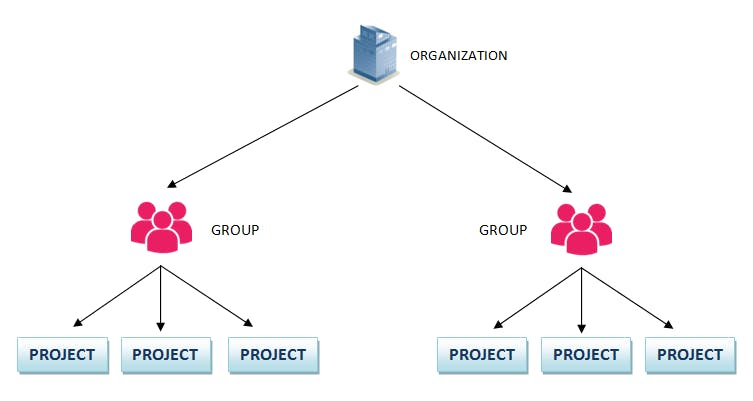 No Way to Mark Critical Milestones
You can plan your projects and business goals beautifully with Notion. But what about tracking your milestones?
Milestones are significant, marked progress points that appear along a project timeline. They divide your project timeline into important stages.
All project managers need to keep track of important milestones, major events, and pending decisions.
But Notion does not give you a way to mark important stages in a project, or get an overview, or track how close you are to achieving your goals.
It leaves you with a bunch of individual tasks with no idea where they're leading you.
👉 Unlike Notion, SmartTask helps you set Milestones.
With SmartTask you can track major progress points in a project and get a clear view of what actions need to be completed to meet the milestones.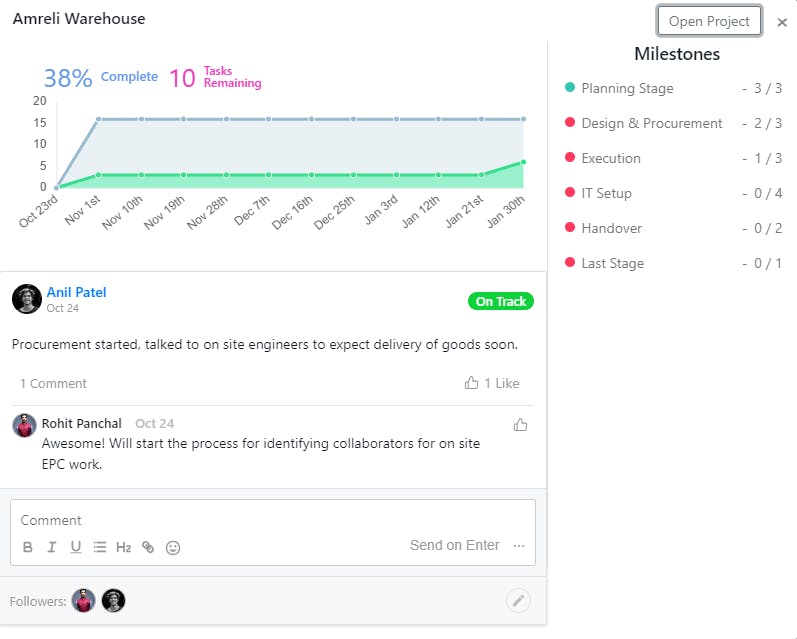 SmartTask's milestone feature helps you to:
Schedule projects
Allocate time and resources
Identify bottlenecks
Monitor deadlines
Evaluate projects in real-time
Sounds great right?
No Dependency Visualization
Monitoring project progress and ensuring timely delivery is one of the core tasks of project management. Every project has task dependencies that enable you to work out the optimal task order, providing the fastest route to complete the project.
To manage these task dependencies you need a project timeline or a Gantt chart that lists the sequence of tasks needed to be done.
Though Notion has a Timeline view, it fails to manage dependencies which are critical for managing bigger, complex projects.
👉 With SmartTask you can clearly define task dependencies and manage them with the strong Timeline view. It lets you visualize your project tasks, assignees, dependencies, milestones, and deadlines so you can keep tabs on the development process.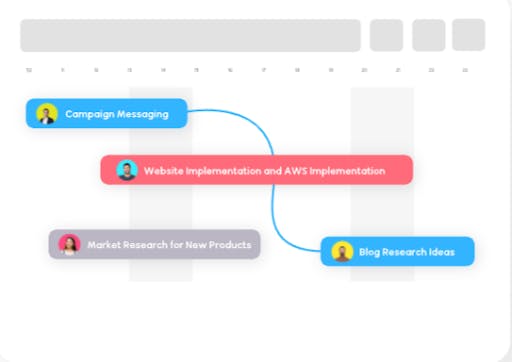 No Portfolio View
As a project manager, you need to take care of multiple projects, keep a tab on current status, track milestones achieved, and more.
But Notion does not have a portfolio view and so you'll be unable to track or manage multiple projects at the same time.
However, if you do try, you will be wasting a lot of time!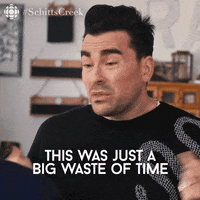 This is where SmartTask's Portfolio view comes in handy.
It's just a well-thought feature that helps managers to get a bird's eye view of all their ongoing projects - their status and predicted completion date in a single view.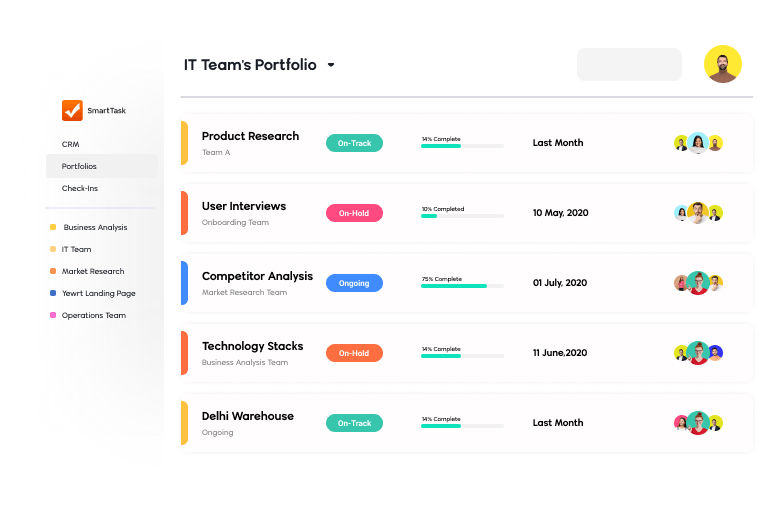 Cool right?
No In-built Reporting
Another important feature that Notion lacks is tracking your team's progress with reports.
Reporting is a basic yet obvious feature that every team requires. Unfortunately, there is no in-built reporting system in Notion.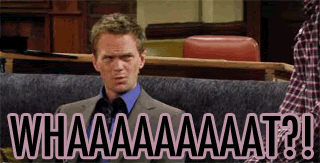 You do get reporting integrations but they come with hefty price tags.
👉 If you don't want to spend a good number of bucks on a reporting integration then get yourself a smart project management tool like SmartTask.
SmartTask offers strong analytics and reporting features to visualize every aspect of your work efficiently.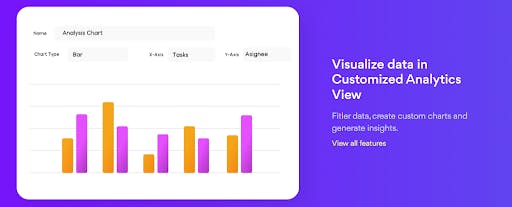 You can create custom charts for - tasks, projects, searches, or anything you want, and download them as a report.
No Communication Features for Team Management
While working remotely it's important to be able to communicate efficiently with your team. Not being able to do so will slow down the entire team.
However, Notion gives you no way to communicate with your team members. You will have to depend on third-party integration or other tools to connect with others.
👉 With SmartTask you never have to depend on other tools or integrations to connect with your team members.
You get to chat, VoIP, and Video meet features on a one-to-one as well as task and project levels. You even get to record your calls.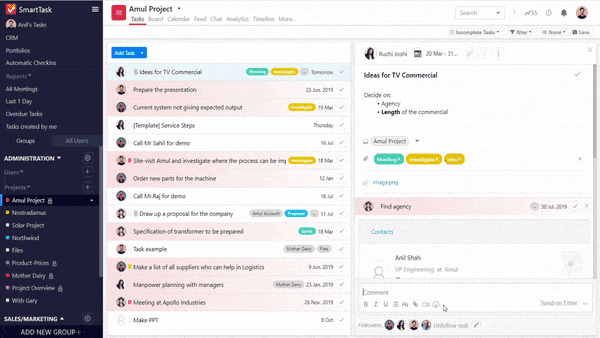 Not a Full-fledged Project Management Software
Even though Notion offers some cool features, it's not an outright project management tool.
It lacks a lot of essential time management, project scheduling, Gantt charts, online proofing, reporting, and many more; which are must-haves for any project management software.
👉 To manage your work and projects efficiently, SmartTask provides you with- multiple views, milestones, portfolios, tags, custom fields, baseline comparison, workload management, project summary, auto-scheduling, project templates, and almost everything you need to manage your projects, tasks, and teams.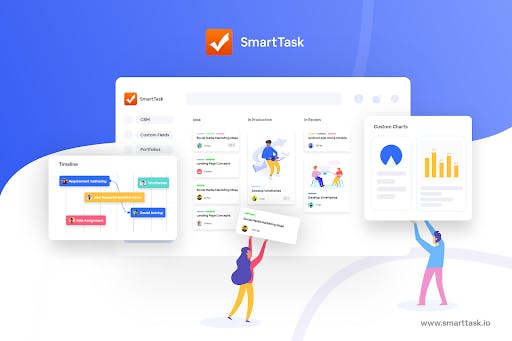 No Time Management Features
Effective time management is necessary for the timely completion of projects. It can be achieved by breaking down the projects into tasks and assigning a specific time for each task.
However, Notion does not have such time management features that allow you to set time or track time spent on each task. This leads to poor decision-making, and project delays.
👉 SmartTask has an in-built time tracking feature that lets you add time estimates to each task and track the time spent completing them.
It helps project managers in figuring out the cause of delays and resolving them on time. This results in projects completed within the scheduled budget and timelines.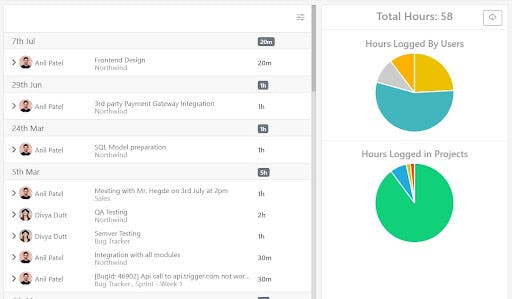 You also get a quick overview of time spent by all your team members on their assigned tasks.


Can Get Expensive
In all its pricing plans, Notion offers a limited set of features which is usually not enough for most teams and project managers. So, users will have to invest in additional tools, to get all their requirements fulfilled, making it pretty expensive to use Notion for project management.
Some of the integrations you might need to manage a team effectively are:
Group Chat (Slack)
Video Meet (Zoom)
Time Tracking (TimeCamp)
Scheduling Calendar (Gsuite)
Reporting Software (Zoho)
Gantt Charts (TeamGantt)
Kanban Boards (Trello)
Getting all these integrations will cost you a lot. Larger the team, the bigger your investment. It can have a blow on the budget of small and medium-sized teams with limited resources at their disposal.
It's better to opt for a tool that offers all these features in a single place.
SmartTask offers you all these features and a lot more at an unbelievably affordable price.
You get task and project management, team management, client management, time tracking, CRM, sales tracking, analytics, and reporting- all in one place.
This means you don't need to worry about spending more and get all your work done smartly with SmartTask!
SmartTask: The Best Alternative for Notion Project Management
By now you would have understood what SmartTask is and the different ways it can help you. But let's get a more clear picture.
As already mentioned SmarTask is a full-fledged project management software that has almost everything a team requires. Here's an overview of what you can achieve with SmartTask:
Multiple views- Manage tasks easily with multiple Views such as List, Board, Gantt, Calendar, and more.
Milestones - Set milestones to track significant achievements in work progress.
Portfolio - Tackle multiple complex projects at a time using the portfolio view.
Custom Charts - Streamline your projects better with endless customization possibilities.
Emails to Tasks - Create tasks directly from your email inbox. Convert your emails into tasks.
Task Management - Set task dependencies, due dates, priority, and tags.
Comments & File Sharing - Share all important information, attach files, give feedback through comments on the task itself.
Newsfeed - Save hours of standup meetings with feed updates and automated Check-Ins.
Team Communication- Seamless real-time communication with individuals or teams via chats, VoIP, and video meets.
Powerful Search - With extensive search options find and organize matching tasks across the organization. You can also save your search results as reports.
Guest Users- Invite clients or third-party collaborators as guest users with limited access.
Time Tracking - Know exactly how much time is spent on a task by each employee,
Project Budgeting - Set estimates and track the billable hours on each task and project to keep an eye on the project budget.
CRM - Visualize sales analytics - estimated sales, sales funnel, and user-wise analytics. Move inquiries across multiple stages, and have clarity on past conversations and next action points.
Productivity Score- Analyze team's performance over time with karma points.
Reporting - Download customized reports of your team, task, project progress.
Reminders - Alerts, notifications, and reminders to keep teams on track.
1000+ integrations - Seamless integrations to help you achieve almost everything from one single platform. (Psst most of these integrations are free)
Pricing- It offers a great free plan with unlimited users and most of the features, while its paid plan starts at $5 per user, per month.
Available on- Windows, macOS, iPhone, iPad, Android, Chrome, Safari, and Firefox.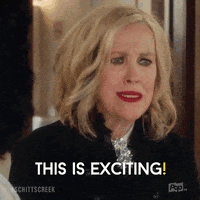 Finally…
There's no denying that Notion is great at knowledge management and note-taking.
But for managing large teams and complex projects, it's pretty limited.
So when it comes to using Notion for project management, you're better off using a full-fledged project management tool like SmartTask. It has the features to take your team to the next level and that at surprisingly amazing prices.
Think no more. Get SmartTask for free today and manage your team with unmatched ease and efficiency!
Download SmartTask Today
FAQs
1. What is Notion good for?
Notion is good for knowledge management and organizing your day-to-day tasks. Its flexibility makes it a writing repository, workout calendar, database, and so much more.
2. Is Notion a task manager?
Notion does have a few task management features. With a bit of work and a few integrations like chat, time tracker, Gantt charts, etc., it can be used as a decent task manager.