SmartTask
Contents
ClickUp Vs Notion: Which is Best for Your Team?
By Pratik ShindeJun 16, 2022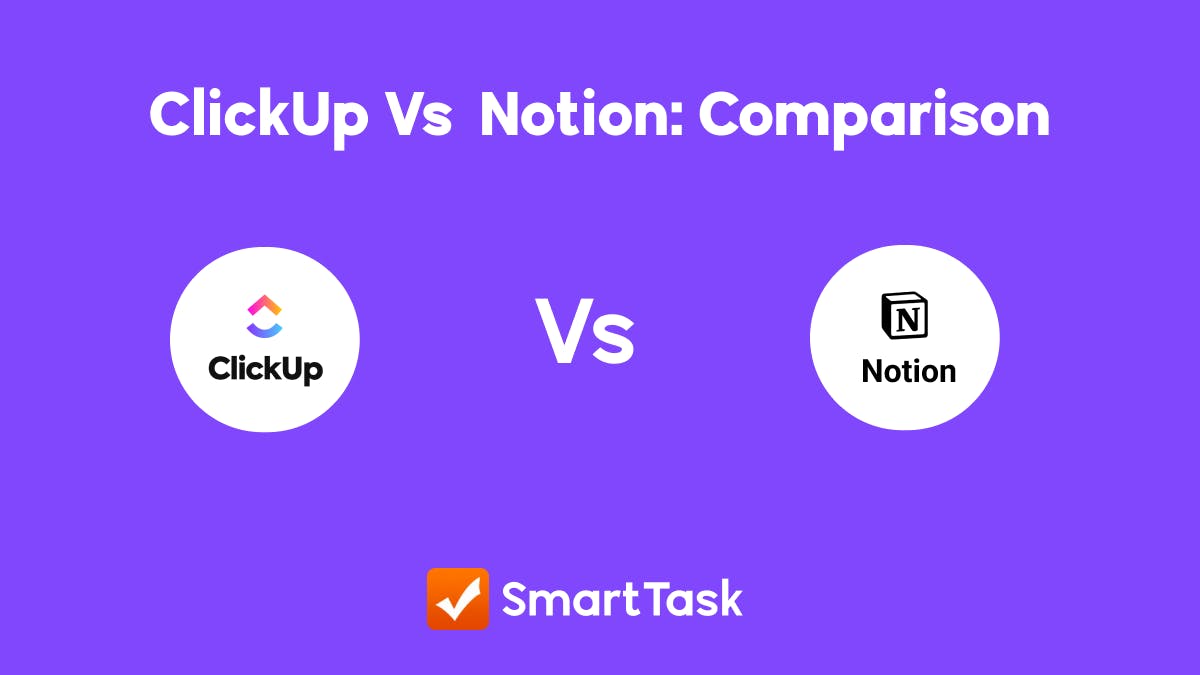 Confused between ClickUp and Notion? This article will help you make the right choice.
While freelancers would love the simplicity of Notion, bigger teams may like having a lot of features to streamline their projects.
Let's go through a detailed comparison of these tools and find out the best one for your team.

What is ClickUp?
ClickUp is a cloud-based project management software that helps increase the productivity of teams and businesses. The app was created in 2016 by Zeb Evans and Alex Yurkowski to simplify project management. The vision was to help companies increase productivity by 20% by combining varied features from different productivity software into its offerings.
With more than 800,000 teams using the app worldwide, ClickUp today is one of the best productivity tools in the market.
But is ClickUp for you? While there is no shortage of features in ClickUp, many users have complained about its complexity. The feeling is of having too many options that do the same thing.
What is Notion?
Notion is a customizable Wiki that can be structured as project management or work management tool. Notion was launched in 2016, a year before ClickUp and has since evolved into a very powerful productivity tool for teams.
Notion today has over 20 million users worldwide, including major companies like Adobe, Slack, Duolingo, Reddit, Capgemini, Pixar, Loom, Codecademy, etc.
The main reason behind Notion's success is its customizable blocks, which you can customize per your requirement. This one feature makes it very easy and simple for solo entrepreneurs and small businesses to kick-start their processes within Notion. But these same free-flowing building blocks become a bane for medium-large scale businesses looking for structure and easy navigation.
While Notion is a great note-taking application, calling it a project management tool would be a stretch. It lacks basic features like Timeline, Baseline comparison or the Portfolio view to understand progress across projects.
You may want to check out SmartTask, which offers a structure, ease and overview of all your business activities in one place.
Comparing ClickUp vs. Notion
Before we jump into the comparison, let's decide on the criteria for the comparison:
The right project management software for your team will depend on unique factors such as:
Size of your team
How much support do you think you'll need
Whether you run multiple projects in parallel
Reporting views, you are looking for
How important are time tracking abilities?
Do you have a sales function?
Depending on how you answered the questions above, our in-depth analysis below should help you figure out which of ClickUp or Notion (or perhaps a different option, one that's SMART just like you) is the best fit for your entire team's needs.

Team Size
While both the tools are good for work management. Notion offers more flexibility with its customizable building blocks. And hence we highly recommend it for solo entrepreneurs and small businesses.
However, if you are more than 5 team members looking to set processes and structure in your operations, we highly recommend checking out ClickUp or SmartTask for the best results.
Project Management and Time Tracking
Notion severely lacks critical views like Timeline and Portfolio (A single view for all your ongoing projects). If you bill your clients based on the time spent, I would highly recommend checking out the alternatives as Notion does have Time Tracking features.
ClickUp does offer very decent project management and time tracking abilities. But there have been many complaints about the lack of time for Tracking reports.
This is where SmartTask shines with its Custom Charts and Advanced filtering abilities to dice and slice your time tracking data. It also has a very powerful Portfolio view giving insights into the project's status and predicted completion date.
CRM
CRM or Customer Relationship Management is extremely important for any company, whether a big MNC or a small business. CRM helps companies track contacts, service requests, and inquiries through different deal stages. It also includes sales analytics to give insights into the team's performance over time.
Having sales features included in your work management tool is crucial as otherwise, we would be looking at mis-communications between the sales and operations team. End of the day, work gets delayed, and projects overshot their timelines.
Both Notion and ClickUp don't have contacts or an ability to link contacts to a task. Because of this there is no history of communication or track of activities through-out the contact's journey with the organization.
While SmartTask offers an in-built CRM functionality with its project management features.
Pricing
A good application is not only the one with many features but also the one which is affordable to most of its target audience. Let's compare the plans for both platforms.
ClickUp Pricing
ClickUp offers 4 subscription plans for each member of the team:
Free Forever: you only get 5 workspaces, and can only store 100MB worth of docs, so you get what you pay (or don't) for.
Unlimited: mind maps and dashboard widgets are limited in the Unlimited plan (ironically), as are view options. — $5/member/month if you pay monthly.
Business: maximum of 10,000 automations per month. — $14/member/month if you pay monthly.
Enterprise: More views and security — "contact sales for a price quote."
Notion Pricing
Notion has just 3 subscription plans for its users
Free - For solo users, limited to only 5 guest users with limited rights.
Personal Pro - For freelancers, pay for 1 power user while other users can be guests. $4/user/month
Team - For teams with additional permission levels – $8/user/month
For comparison, SmartTask's pricing:
Free Forever plan: utilize all features for free and experience the suitability for your team's workflow.
Premium: For small teams — $5/user/month
Business: For teams to streamline and control complex workflows and operations — $8/user/month (billed annually)
What about customer service and integrations?
While both ClickUp and Notion provide chat support, there have been reports of bad response times. In fact, many customers have been dissatisfied with the support team's responses.
Onboarding and personalized customer success representatives are only available in the enterprise versions.
In comparison, SmartTask is known for its less than 10 min response time and also provides free onboarding support. Moreover, on any paid plan, they have a dedicated customer success executive ensuring the tool is set up for the best results.
Better Alternative to ClickUp and Notion: SmartTask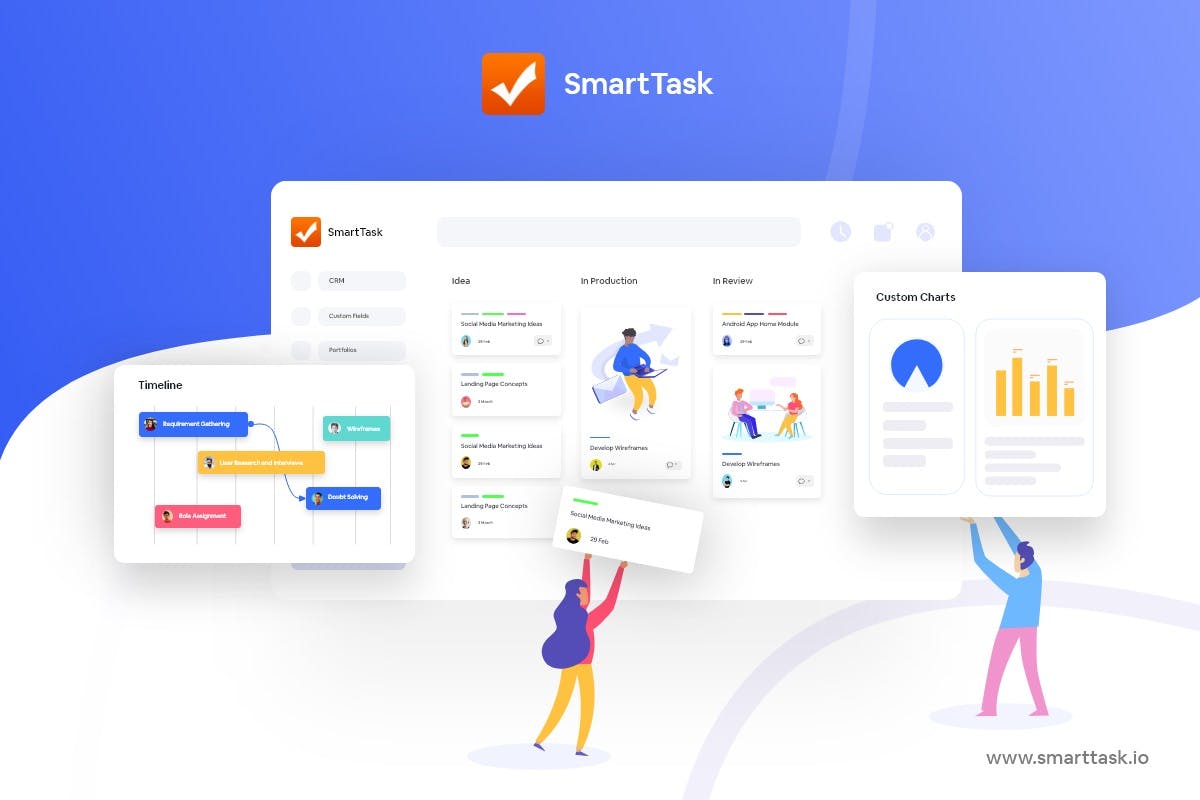 With over 20,000 teams utilizing SmartTask with some marquee clients like ABB, Amul, Airbus, Pepsi and more, SmartTask offers a perfect sweet spot for teams looking for an easy-to-use yet a powerful solution.
And it's easy to see why. When it comes down to managing your business' projects, product development, task lists and more, SmartTask comes out ahead with hyper-versatility, customization, advanced views and more.
How is SmartTask better than ClickUp and Notion?
Following are some features that SmartTask offers:
Multiple views: Manage tasks easily with multiple Views such as List, Board, Gantt, Calendar, and more.
Milestones: Set milestones to track significant achievements in work progress.
Portfolio: Tackle multiple complex projects at a time using the portfolio view.
Custom Charts: Streamline your projects better with endless customization possibilities.
Task Management: Set task dependencies, due dates, priority, and tags.
Comments & File Sharing: Share all important information, attach files, and give feedback through comments on the task.
Newsfeed: Save hours of standup meetings with feed updates and automated Check-Ins.
Team Communication: Seamless real-time communication via chats, VoIP, and video meets with individuals or teams.
Powerful Search: With extensive search options, find and organize matching tasks across the organization. You can also save your search results as reports.
Guest Users: Invite clients or third-party collaborators as guest users with limited access.
Time Tracking: Know exactly how much time is spent on a task by each employee,
Project Budgeting: Set estimates and track the billable hours on each task and project to keep an eye on the project budget.
CRM: Visualize sales analytics - estimated sales, sales funnel, and user-wise analytics. Move inquiries across multiple stages, and have clarity on past conversations and next action points.
Reporting: Download customized reports of your team, task, and project progress.
Reminders: Alerts, notifications, and reminders to keep teams on track.
1000+ integrations - Seamless integrations to help you achieve almost everything from one single platform. (Psst, most of these integrations are free)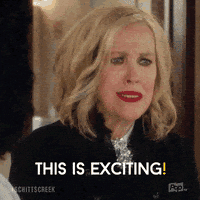 There's no denying that both ClickUp and Notion are great work management tools. But both have their limitations. You may be better off using a full-fledged project management tool like SmartTask. It has the features to take your team to the next level at surprisingly amazing prices. Think no more. Get SmartTask for free today and manage your team easily and efficiently!
Get a free consultation on SmartTask today.
FAQ:
What are the key features of ClickUp?
Customizable Views: Projects can be organized using views like List, Board, Calendar, Gantt and more. One of the standout features of ClickUp is its Dashboard view, where you can customize the view for your clients or internal team the way you like, with a combination of different charts, lists, and calendar views.
Time Tracking: Time tracking as a feature is generally not available in most project management tools. However, with ClickUp offering time estimates and time logs at the task level, it's possible to generate different reports at the organization/project level.
Free Forever offering: Most of the tools in the market block some or the other feature in their Free plan, but that's not the case with ClickUp. It allows you to try all the features in its Free Forever plan.
What are the key Features of Notion?
Wikis - You can document policies, contracts, company goals, project details — any important info related to your company — and work in one central location.
Customizable building blocks: Notion allows you to quickly create pages that may be a board, gallery, doc or table.
Powerful inter-connections: The ability to link content between pages is one of the best features of Notion, in my opinion. One doesn't have to copy-paste stuff but simply connect or duplicate the block in the current page, and it would make sure the data connection is preserved.
Is Notion a good project management tool?
Notion is a very customizable work management tool but is it a good project management tool? We have written an in-depth article talking about this exact topic. Please check it out here - Notion as project management tool