SmartTask
Contents
9 Essential Tips For Successfully Managing a Remote Workforce
By Benjamin SweeneyJun 16, 2020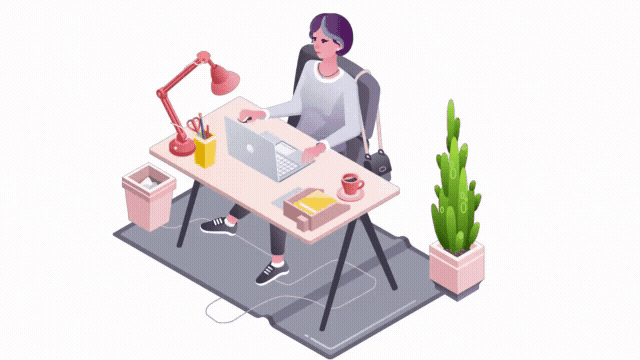 At first glance, it would seem as though managing a remote team is easy. Less workload, less cost, and more time to focus on work—what could be better?
As many of us know, however, managing a distributed team of remote workers comes with its own headaches. Remote work causes feelings of loneliness and isolation. It erodes social cues from communication, and it can actually lead to a decrease in productivity for these reasons.
That being said, keeping the following nine tips in mind can help you prepare to build and administer your own remote team. If you are already in driver's seat on a team, you will be familiar with some of the challenges (but perhaps not their solutions) outlined in this resource.
The enclosed tips come from my experience as the content manager of ClydeBank Media, a small publishing company. The majority of our team is remote, some of whom are in different countries and vastly different time zones.
These actionable tips are based on my experience and the success of our team.
1. Be Inclusive
Despite the current range of advanced communication technology at our disposal, the truth is that remote work is lonely and isolating. These feelings can affect the productivity of your remote team and can have a negative impact on the mental health and job satisfaction of remote team members.
Stay proactive. Be on the lookout for signs of stress in your employees. Ask them regularly how they are feeling, how you can help, and make sure that when they speak you listen. Be ready to offer additional support to your remote workers to keep them healthy and on task.
If possible, consider scheduling a once-a-year face-to-face meet and greet for remote workers to connect them with the local team (and with each other). Socializing isn't strictly productive work, but it will go a long way toward building a cohesive and happy team.
Speaking of scheduling, keep scheduling challenges in mind. Distributed teams that have remote members in different time zones can be tough to manage but taking some time to come up with a system that works for everyone is an important task that pays dividends as your business moves forward.
2. Use Video As Much As Possible
One of the big challenges associated with remote work is that some of the posture and voice cues that are present in face-to-face conversations are often lost. Video chatting is the next best thing to an in-person conversation, even if it is just a short check-in. The plethora of video teleconferencing systems on the market are ideal for this role and they are often inexpensive, easy-to-use, and reliable. Build a culture of adding people on calls—Zoom, for example, can support quite a few people without much loss to video or audio quality in most cases.
It is important to foster the kind of communication that happens in person. This means that making time for small talk, for example, is increasingly important to make your remote employees feel like they are members of a team and that they can be comfortable with teammates they may have never met in person.
Similarly, make time for longer one-on-one calls. Try not to cancel one-on-ones. It isn't always easy to check in on remote workers so it is important to take the time to connect with them to build trust, get a feeling for how things are going on their end, and to recognize and support them.
3. Be A Leader
It can be tough to manage remote workers, so don't. Different people work best in different environments. Focus on outputs, not processes. Communicate objectives with clarity to ensure that everyone understands what they should be doing and what is expected of them. Diving in and attempting to micromanage every click and keystroke of your remote workers will do more harm than good.
Cultivate trust among your remote workers and clearly communicate your intention to do so. Not everyone is suited for remote work, but getting this aspect right will help you groom rising stars for success.
4. Focus On Their Needs
Remember that just because they aren't in front of you all of the time you need to keep the needs of your remote workers in focus. This means that equipment, training, coaching, and all of the other normal dialogue that goes into maintaining your rapport with your employees can't be overlooked.
In this case, out of sight can't mean out of mind. Your remote workers need a growth and development plan just like any other employee. They are giving you their time, expertise, and professionalism. They deserve to have the same considerations afforded to their career paths as well.
5. Remote Doesn't Mean Unproductive
Remote work comes with a number of collaboration challenges, many of which can be mitigated with technology solutions. Approach collaborative tasks like whiteboarding, brainstorming, and ideation with a remote perspective. Shared documents, collaborative workspaces, and shared drafting programs all work to mitigate the potential for a loss of productivity when collaborating with remote members of a distributed team.
Technology tools can help make collaboration remote friendly, but they don't eliminate the human component. We are all aware that multi-tasking is a productivity vampire—encourage focused work sessions and give your remote employees room to breathe. Don't try to fit too much into their schedules and encourage good habits.
6. Don't Forget Security
Remote workers might like the ability to work from anywhere but that isn't always advisable. Public internet connections like the ones found in cafes are not secure, not to mention the proximity to other café patrons who could get a look at sensitive information by looking over an employee's shoulder.
Consider investing in a VPN service for unsecured connections, creating a company-wide security protocol for remote (and local) workers, and make security concerns a part of your normal ongoing coaching. Regular security check ups and shared training is always good for business regardless of whether you are managing remote workers or not.
7. Make Time For Teambuilding
You will never regret developing a rapport with your employees. Making time for teambuilding is an essential part of any business, but it is all the more important when working with a distributed team of remote workers. Don't be shy about recognizing the accomplishments of your team, encourage socializing (within reason), and work to foster more closely collaborative work.
Developing a robust and close-knit team helps break down some of the inherent challenges associated with managing remote employees. Ideally, the more autonomy and team collaboration you can promote the less managing you will have to do!
8. Plan Ahead
Have a communication plan in place, have training available and ready for your remote workers, and anticipate issues that may arise. Taking the time to produce a plan to regularly engage and support your remote employees not only keeps you more organized but it creates a structured environment where you and your team have clear expectations of what needs to be done and when.
Don't forget to think about scalability when planning. If your remote team is small now, what happens if that number grows? Will the systems and procedures you are building now be sustainable with a larger team? Will you be able to scale or will you have to go back to the drawing board?
Anticipating these potential issues early can lead to smoother sailing in the future.
9. Think Outside The Box
Don't be afraid to take your own, unique approach to remote team management. In addition to the tips outlined in this resource, use the tools your brand and your business already have at their disposal. Everyone loves employee incentive programs where performance is rewarded with different gifts to employees such as gift cards, products, or other swag.
Consider virtual parties, team watch parties, event tickets or other perks to keep remote workers engaged and ready to contribute. What systems and tech solutions do you already have in place that can be repurposed? What are creative uses of other systems on the market? Maybe you can celebrate the new hires with a welcome kit so they can better get a grasp of the company swag!
Put your creativity to work and make your remote team your own!
The Bottom Line
Remote work comes with its own set of challenges, but it shouldn't be scary. In my own experience with ClydeBank Media, stepping back and taking a long look at what tools we have, what our objectives are and keeping constant contact with our team did wonders when setting up our own systems for success.
Keep your people in focus and don't be afraid to think outside the box!
Author Byline:
Benjamin Sweeney is the content manager and senior business writer for ClydeBank Media, an independent publisher and multimedia company focused on delivering simplified information to a global audience.