SmartTask
Contents
How to manage multiple projects with ease?
By Nidhi ParikhJun 19, 2019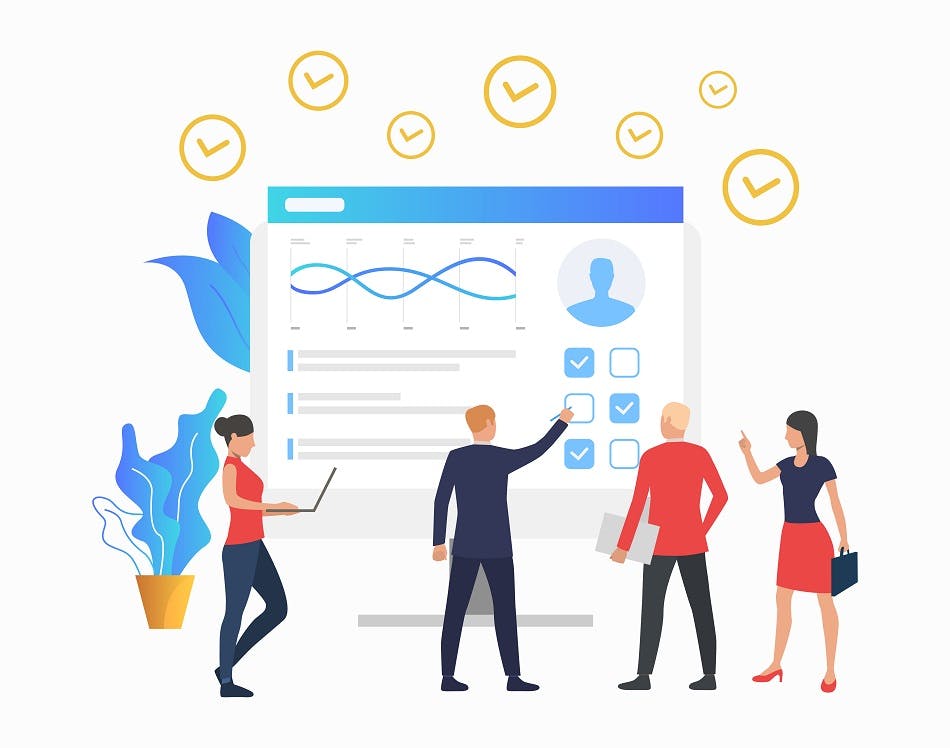 At my previous company, we handled a lot many projects simultaneously. On top of that, we were in the process of setting up a chain of factories all over the country. This meant that the project manager was in for a lot of work.
The decision makers would ask for a status report on any project at any point of time. As things worked manually, the project manager then had to log into various Excel sheets, call up the team members and then make a detailed report.
By the time the report was created, approved by some officials and sent to the top management, the data became redundant. Why? Because in the time the project manager was preparing the report, work was getting done. So, the data sent became in essence a thing of the past.
Sometimes, it so happened that by the time the report was read, so many things had changed in the project – some people were shifted to another team, work got delayed, some environmental factors led to a sudden stop in the factory construction, some permits that were supposed to be granted got rejected.
Because the top management got this information much later, it became a norm for the project to exceed the budget and cross the set deadlines.
To sum it up, everything was chaotic.
It shouldn't come as a surprise then that a study by PMI shows that almost 53% of the projects completed over a period of one year suffered due to scope creep (uncontrolled change happening to a project while it is in progress thus resulting in increased costs, diminished value, pushed-back deadlines, etc.)
Much to our project manager's relief, there came the Project Portfolio feature available in the project management software.
What is project portfolio?
Creating a portfolio in a project management software helps you see all the projects in one screen along with their important details such as due dates, completion percentage, project owner, project milestones to track progress and so on.
The most important part being that you can make your own customized portfolio. For example, if you want to see just the status of projects related to construction of new factories, you select them all and create a portfolio. This then helps you analyze construction at which factory sites are lagging behind and make decisions on what to do further.
Portfolios can also be shared with team members or important stakeholders to keep them updated. For example, an employee A could be working in three projects at a point of time. As the work is performed in silos, he/she might not know about the project status. Sharing portfolio with that person will let him/her know which work needs to be completed first so that the deadlines are not delayed.
Project portfolios also lets you see the number of overdue tasks in the projects. This further helps you decide if you need to place in additional workforce on any particular project.
How to make use of the portfolio feature?
You can make portfolios based on your requirements. For example, if you have team members working on many projects at once, to better understand the resource availability for an upcoming project, you can create a portfolio based on that need.
Some companies deal with projects related to varied industries. So, the performance and quality measures for projects would vary. You could then make a portfolio containing all your finance projects, IT projects, sales projects and so on to conduct a quality/performance check.
Instead of having recurring meetings to keep the team updated on the progress of the project, share the portfolio with them. This will keep them notified on priorities and if the pace at which the work is going on is satisfactory or not. Based on this data then, meetings can be set to remedy the issues if any, correct out inefficiencies and make changes to the project if necessary.
This also makes your team members feel like they are empowered and see how impactful their work is to the overall success of the project. When employees know their work is valued, they will have higher job satisfaction and stay with the company for long.
You can also make a portfolio based on the projects that are lagging behind to find if the reasons concerning the same are similar in all the projects.
Sometimes, it might happen that there are 5-6 ongoing projects of Client A with your company. Instead of having a meeting every now and then, you could share the portfolio of the client's projects with them and conduct meetings if and when required.
To sum it up, you can use portfolios for different purposes depending on your organizational needs and requirements.
Why are project portfolios important?
While project portfolios can be used for giving a birds-eye view to the management team and tracking progress, that's not the only benefit it has. Below are some advantages that portfolios have-
GET REAL-TIME STATUS UPDATES:
When you are working on a project, it's understandable that information is scattered in different places – excel sheets, task management software, word documents, PowerPoint and so on. In order to create a manual report, the project manager has to accumulate all the current data from different team members. This process takes so much time, efforts and more importantly, the data gets redundant soon. On the other hand, portfolios are updated as and when the information and process changes thus giving you the correct data.
Portfolios can also be shared with everyone on the team, top management and clients as well thus helping in making quick and timely decisions.
For example, in the case of setting up factories all across the country, when the portfolio shows that work is lagging behind at some sites, the company can then inform the headquarters before things get delayed too much.
KEEP YOUR TEAM UPDATED:
Some employees have to start working on a project only when it reaches a certain phase. For example, when it comes to the project of making a software, firstly research is done and then the developers and designers take over from there.
As the developers and designers would be working on multiple projects at a point of time, it's imperative to keep them updated about their upcoming projects and when they would start. This also helps them plan their current work accordingly so they aren't burdened all of a sudden.
PLAN YOUR RESOURCES
When you need to constitute a team for an upcoming project, you can't just assign any software developer or designer. You need to check their current workload and then assign work accordingly.
For example, software developer A is very innovative, driven and is known to complete his tasks well before time. This might push you to assign him on to the upcoming project which is going to be very important for the company. When you see the portfolio of the current IT projects, you realize that he is already a part of 4 projects. To include him in this one would mean driving him to be burnt out and thus getting ineffective work in the end.
So, you decide to have another software developer on the team and let employee A mentor him.
HELPS PLAN YOUR RECRUITING NEEDS
If you think you have a lot many projects that will be arriving in the future, it would be advisable to plan your recruiting needs well before the projects start. To know this, you can go through your portfolios. Figure out how much work is handled by a current employee and if they can log in more number of hours.
Get in touch with the HR team and discuss about their current workloads and if there is a better way of delegating work. If not, talk with them about the upcoming projects in the pipeline and when the hiring process should begin so as to have a trained recruit by the time the project starts.
LETS YOU DECIDE HOW MANY PROJECTS YOU SHOULD TAKE ON
While taking on more projects does sound lucrative to the company in terms of increased brand exposure and financing, you don't want to risk things getting out of hand. For instance, you have 7 construction projects going on currently. There are talks going on with a prospect for another project. You might be able to manage the workforce by dividing the number of days here and there but what about the equipments?
Portfolio helps you set a maximum limit to how many projects you can handle at a time so that you plan your projects accordingly.
Conclusion:
Project portfolio brings with it a lot many advantages, the main being that it lets you handle and track multiple projects within a single screen. With a project management software that provides you the features of project timeline, milestones, task management and portfolio, work becomes much more detailed, precise and measurable. As the technology keeps on advancing, it might not be far that we'll be using a project management software in the future that automatically analyzes data, assigns resources, sets deadlines and what not.
To make sure we don't fall behind it's imperative to leave the old way of doing things and walk ahead with the new changes.
Subscribe to SmartTask Blog
Get the latest posts in email.