SmartTask
Contents
The Ultimate Guide to Boosting Employee Engagement
By Tim FergusonJun 30, 2019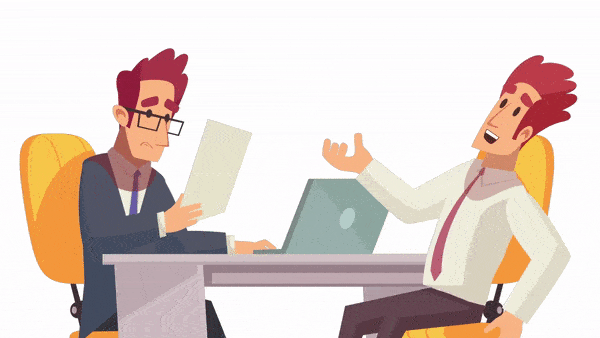 Years ago, I flew Virgin Atlantic and was absolutely thrilled with the experience. The staff seemed to be enjoying their job and going out of their way to deliver exceptional customer service.
Though I was under the impression that Virgin focused mainly on customer service, Sir Richard Branson, the CEO of the Virgin group, reveals that the airlines puts its employees as the company's top priority. Branson swears by the mantra. 'Happy employees = happy customers' to drive customer experience and the airlines' revenue.
I learned a valuable lesson from this experience: Happy people make others happy! Engaged employees are more likely to stay on top of the daily tasks and increase profits compared to the ones who aren't.
In fact, a study conducted by the Workplace Research Foundation found that investing merely 10 percent in employee engagement initiatives can reap profits of over $2400 per employee. Further, highly-engaged employees are more likely to increase their productivity by as much as 40 percent.
So, how can employers foster trust and engagement among their employees? Read on to know!
1. Understand What Employee Engagement Is Not
Employee engagement is a critical topic for organizations as it affects their profitability, customer experience, employee turnover, talent acquisition, stock value, brand reputation, and workplace safety among other things. However, there's a great deal of confusion about what exactly is employee engagement.
Companies like Google, Kaiser, and Spotify are exceptional at providing exclusive perks, work-life balance, and self-care hubs where employees can focus on their well-being. However, that isn't why these top employee engagement companies are able to satisfy their workers. It takes much more than that to create an employee-first environment.
Most employers feel that factors, such as fair pay, better facilities, or improved work environment contribute to better employee engagement. While these factors can positively impact the overall satisfaction level and productivity, a lot goes into making employees feel engaged at work.
For better clarity, let's address what employee engagement is not about.
A. You Cannot Perk Your Way Up to Employee Engagement
Employee engagement is more than merely upgrading the office environment or offering monetary perks to the staff. It's about inspiring employees to invest their hearts and minds into their job, enabling them to achieve organizational objectives. Perks can create a happy workplace but the ensuing satisfaction is generally short-lived.
B. Employee Engagement Isn't the Same as Motivation or Job Satisfaction
Employee motivation and engagement may seem interchangeable. However, motivation is a small component of engagement. Motivation is the will to achieve a goal, often triggered by an external factor, namely a bonus or promotion. On the other hand, engagement is when an employee feels emotionally committed to the firm's vision.
So, while motivated team members initiate actions towards accomplishing business objectives, engaged ones will continually seek knowledge and are persistent in their personal and company goals.
C. Engagement Is a Choice
Every employee will choose to engage in a different environment. Though organizations may do their best to create a suitable environment for their employees, engagement is the employee's choice.
Engaged employees are not only motivated to work hard towards a common goal but also committed to the values their firm represents. Understanding what appears to be employee engagement, but is not, will prepare you to answer the question, "What is employee engagement?". Further, gaining clarity on the subject will enable you to take effective steps towards boosting employee engagement at your workplace.
2. Engage in Active Listening
The more you listen to your team's opinions and suggestions, the more empowered and respected they will feel, converting them into engaged employees.
First things first: assess whether your teammates have a clear and decisive value to embrace. The following questions will help you gauge the level of engagement at your workplace.
Have you communicated the organization's vision and goals to the employees?
How well have they understood the firm's values?
Do they understand the strategic goals of the organization?
Can your employees see how their commitment contributes to business success?
Is your middle and top management equipped with the skills to engage, guide, and motivate the team?
Measuring employee engagement is a tricky undertaking. These questions will help you understand how emotionally invested your employees are, preparing you to craft an ideal engagement strategy.
Further, taking an employee engagement survey will tell you where you currently stand. Here are the four major types of surveys you can use to gauge your employees' perception of the business.
A. Census Survey
A census survey is an organization-wide survey that is used to measure certain aspects of engagement, namely job satisfaction and employees' perception of the company culture, leadership, and values.
For instance, to know what the employees think of the front-line managers, you can take a survey that includes questions pertaining to managerial trust and respect, communication, the delegation of responsibilities, work-life balance, and so on.
Census surveys give employees a chance to share their views and insights that can be acted upon to boost engagement and productivity.
B. Lifecycle Survey
Lifecycle surveys help firms collect employee feedback during various stages of their association with the organization. For instance, a new-hire survey is a great way to understand how your business is being perceived as against the competition.
A few questions like, 'Why do you want to work with us?" or "What do you think of our onboarding process?" can offer insightful information, enabling you to take the necessary measures to enhance engagement.
Similarly, exit surveys can help you understand why an employee left the firm and what can be done to reduce the attrition rate.
C. 360 Degree Review
This survey involves taking full-circle (360) feedback, not just from the employees but also from their peers and managers. This survey looks at employee feedback in relation to the others in the team, providing the firm with a detailed analysis.
D. Pulse Survey
As the name suggests, this survey helps get a sense of the organization's health. Thus, with pulse surveys, you can gauge employee satisfaction, attitudes, and opinions of the staff, especially during times of a significant transition. For instance, a pulse survey will tell you what the employees think of an acquisition, merger, or a change in the organization's vision.
Depending on what information is being sought, you can use the aforementioned surveys to get a well-rounded view of your company's most important assets - the people.
3. Create a Culture of Transparency
Building a transparent culture not only contributes to trust but also fosters employee engagement. Michael Bush, in his book A Great Place to Work For All, shares that a transparent culture has positive effects on the business outcomes. According to Michael, transparency in the company culture leads to improved levels of innovation and stock market returns, and reduced turnover rates.
Communicate the company's vision and mission statements clearly, enabling employees to have a clear understanding of the financial and business goals. Social media platforms like LinkedIn and Facebook are the best tools to foster trust. Post team videos and achievement stories on these platforms and encourage employees to share it with their connections.
Keep them informed of the firm's successes, concerns, and struggles, and fruitful and unsuccessful ventures. Employees should be kept aware of how the organization is performing and whether or not their efforts are paying off. Keeping them in the loop will encourage them to come up with innovative ideas to achieve the business objectives.
4. Promote Employee Autonomy
Research reveals that the true secret to employee engagement is the sense of autonomy in daily operations. Thus, to foster employee engagement, employers should encourage their staff to make decisions, contribute ideas, manage their work with limited supervision.
Here are a few strategies to instill employee autonomy at your workplace.
Build a Culture of Trust: Encourage managers and those in leadership roles to trust workers to achieve their goals with minimum interventions. Employee autonomy cannot be achieved without trust. Fostering a culture of trust will not only improve productivity but also allow your staff to retain their natural working style, enabling them to enjoy their job.
Encourage Employee Ownership (with Accountability!): Give your team members the freedom to make their choices and encourage them to take complete responsibility for their actions and experiences.
Don't Sweat Over Trivial Matters: Autonomy is the opposite of micromanagement. Stop focusing on tasks, deadlines, and to-do lists. This may adversely impact employee motivation, making them lose interest in their work. Instead, communicate the organizational goals clearly and let them decide how they want to achieve them. This will make your team feel empowered, encouraging them to find innovative ways to achieve business objectives.
Don't Solely Rely on Autonomy: Empowerment or autonomy is a component of employee engagement. So, don't solely rely on it. While you may want to empower a team member, he/she may not be passionate about it. Do what works best for you.
5. Invest in Employee Development
According to a Gallup poll, 59 percent of millennials feel that learning and development is a critical factor when applying for a job. Further, an impressive 87 percent rate "professional growth and development opportunities" as an important aspect of their job.
Besides accomplishing their regular tasks, employees desire to hone their skills and take up assignments that challenge their capabilities, enabling them to grow in their position.
Consider the below-mentioned tips to make employee development a priority in your firm
Be transparent about growth opportunities. Evaluate your staff's expertise and interests, offer constructive criticism, and plan ways to help them take up challenging roles.
Encourage employees to learn about other business functions through job rotation programs and cross-departmental training. Thus, an employee working in the finance operations can be moved to a client-facing role, enabling him/her to appreciate its challenges and opportunities and allowing room for growth.
Offer education assistance to employees desiring to upgrade their skills or pursue an advanced course in their field of expertise. For instance, if an employee is keen on taking up the additional responsibility of managing the firm's digital profile, you can enroll him/her for an online digital marketing course.
Provide soft-skills training. Soft skills, namely self-regulation, negotiation, motivation, empathy, body language, communication, and people skills are vital for all types of roles. Partner with an expert to develop these skills in your employees, enabling them to work effectively and contribute to the organization's vision.
Summing Up
Employees are the most important assets of an organization. Enterprises, more than ever, count on the passion, commitment, and resolution of their employees to drive profits and flourish in the competitive environment. The valuable tips shared in this post will enable you to bring your team together, thereby encouraging empowerment, engagement, and enhanced performance.