SmartTask
Contents
Your Ultimate Guide To Trello Time Tracking
By Mahek TandonMay 3, 2022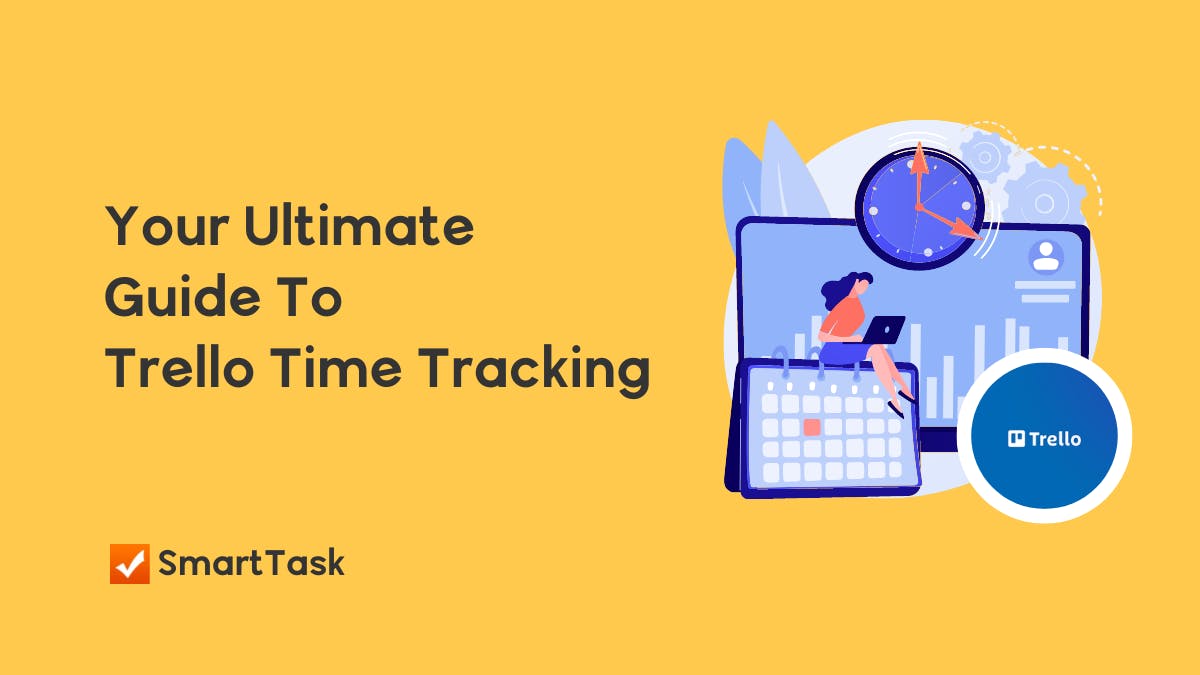 Time is the most critical asset for any business. Your team failing to manage the same can lead to harsh consequences like delays, projects going over budget, improper invoice generation, etc. As a result, you'll probably end up with unsatisfied clients.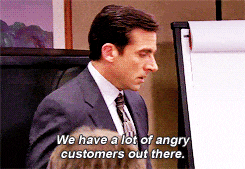 But, thanks to the endless number of robust online time and project management tools, managing time has never been easier. Trello is one such popular platform in this space. But is Trello the ideal tool for you to track your team's time and overall productivity? Let's find out, starting first with what Trello is all about:
What is Trello?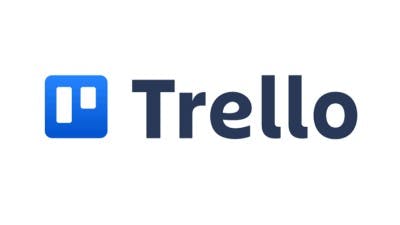 Trello is a popular online to-do list and task management tool. It was the pioneer of the intuitive and proven drag-and-drop Kanban-style task management interface. Visualize multiple sticky notes organized into columns - That's Trello for you. Project managers can simply create a project, further break down the project into multiple tasks, and then create a workflow of prioritized lists to finish off the project.
Key Features of Trello
Trello is a fairly easy-to-use project management tool. It mainly consists of three different elements:
Boards — they give you the option to see all your tasks in one place and collaborate with your team members.
Lists — they keep your tasks organized and make them easy to prioritize.
Cards — they represent your tasks.
Apart from giving you the option to attach files, and invite team members, it's important to note that Trello's project views are limited in comparison to competitor tools in the market. Especially important features like reporting and analytics. So, as a manager, it's difficult to visualize your team's performance or get actionable insights related to projects.
How to track time in Trello?
You can't actually track time in Trello. Surprised? Well, yes, this is true. Let's dig down deeper to understand.
Even though it's mostly used for managing small projects, Trello doesn't actually have the typical features of an ideal project and time management app. Instead, it's more like a kanban board organizer with no reporting and time tracking features. That said, Trello isn't the right fit for complex projects and high-level teams either. However, there are work-arounds to track time in Trello. Here's a quick overview of how you can add time to your Trello cards:
Trello allows you to
Option 1:
Add a description to your work logs.
Create or open a card and log the number of hours devoured in the description section.
These logs can be exported and reports can be generated in an excel file. This, of course, is time-consuming.
Option 2:
Trello Power-Up, it's a feature where you can utilize third party apps within Trello's ecosystem.
With this you can integrate with different tools like Timedoctor, Hubstaff, Everhour, etc.
The Verdict: Should you prefer Trello for time tracking?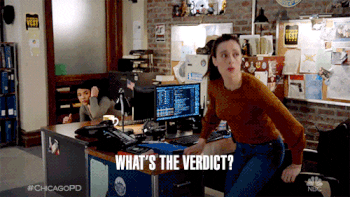 While Trello is an easy to use Project Management tool, it lacks in-built Time Tracking capabilities. One can utilize Trello Power-Up to integrate with dedicated time management tools like Timedoctor, Hubstaff, Everhour, etc. - which will cost you some extra dollars & time - again.
So, should you prefer Trello for time tracking? In our opinion, No!! Because there are way more robust tools out there.
Sticking to Trello would mean no insights on time logged by team-members. And no way to budget and invoice for your Trello projects. Alternatively, if you go with Trello Power-ups, you end up paying double the cost.
But don't worry, we've got you all covered. Read on for the perfect solution:
SmartTask To Your Rescue: The Powerful Project Management & Time Tracking Tool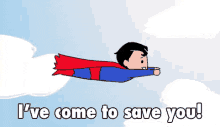 At SmartTask, we understand that time tracking simply isn't about good-looking project dashboards. That's why we offer one place to manage all your projects with inbuilt time tracking capabilities to potentially improve the process of how your team works, estimate projects, and bill clients.
This makes it incredibly easy for team leaders and managers to keep track of everything without burdening team members with additional work.
SmartTask Brings You The Power-Packed Time Tracking Features All In One Place.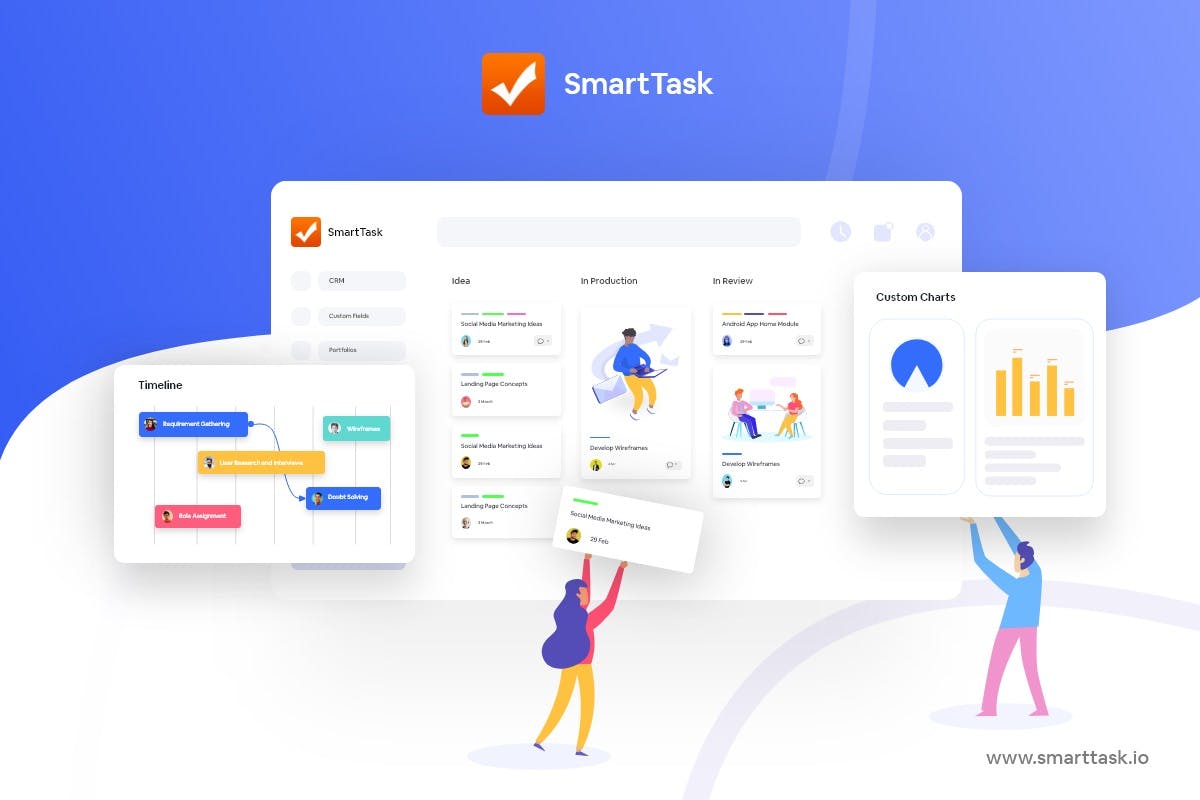 It works best when your project management tool has a time-tracking feature. Some of the benefits of having SmartTask include:
1. Easy to track payments: Track how much your team members spend on the job, making it easy for you to define their compensation.
2. Optimal reporting: With Time Tracking reports like Activity View, Timesheets, and Project level analytics have clarity on what to change to manage projects better, faster, and under budget.
3. Simple and convenient time tracking:
With SmartTask, time tracking becomes easy for everyone in your company.
Want to take convenience up a notch? Say hello to our easy-to-use mobile apps.
We have a mobile app for both Android and iOS users. So, if you have a phone and a good internet connection… you're all sorted.
Have a look at some of our Amazing Time Tracking Features:
1. Timelog
Conveniently add the time devoured on each task. Switch on the timer right when you start the task.
Need a coffee break in between?
Easy. Just pause the timer for the time being.
Forgot to switch on the timer on a busy Tuesday morning?
No worries. Just add the hours manually.
Pro tip: You can even track time for the subtasks you create under the task option.
2. Task Estimate
Time estimation is an art and we are the artists!
Master the art of time estimation with SmartTask and safeguard your project against delays that often result in higher costs and unfavorable stakeholder perspectives, jeopardizing the very potential of finishing the project in the long run.
Say goodbye to guesswork and fine-tune your projects by setting time estimates on individual tasks that would ultimately be added to estimate the budget for the project.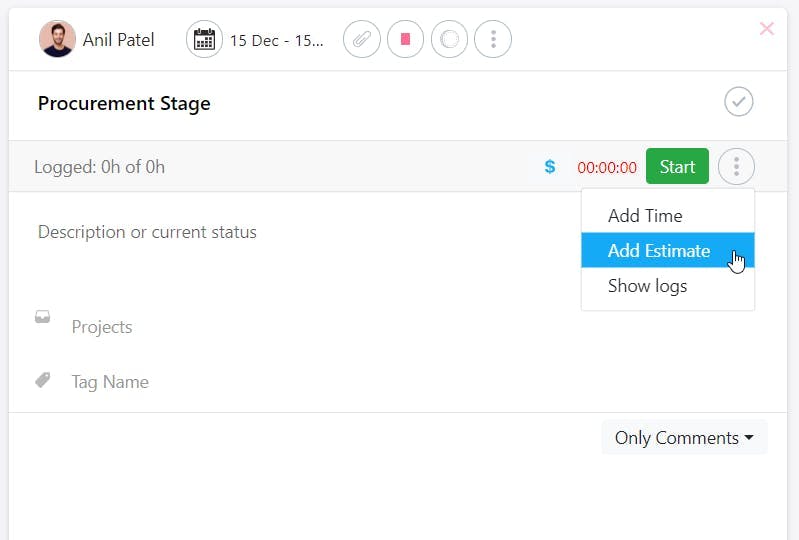 3. Cost & Billable Rate
Frequently evaluating your profit against costs is one smart way to maximize earnings and facilitate the optimal use of resources.
Establishing billable rates and cost of work rates so that you can keep an accurate record of billable hours and workforce expenses.
Just add each resource's cost and billable rate to get an accurate overview of project finance.
Whoooosh! You're all set.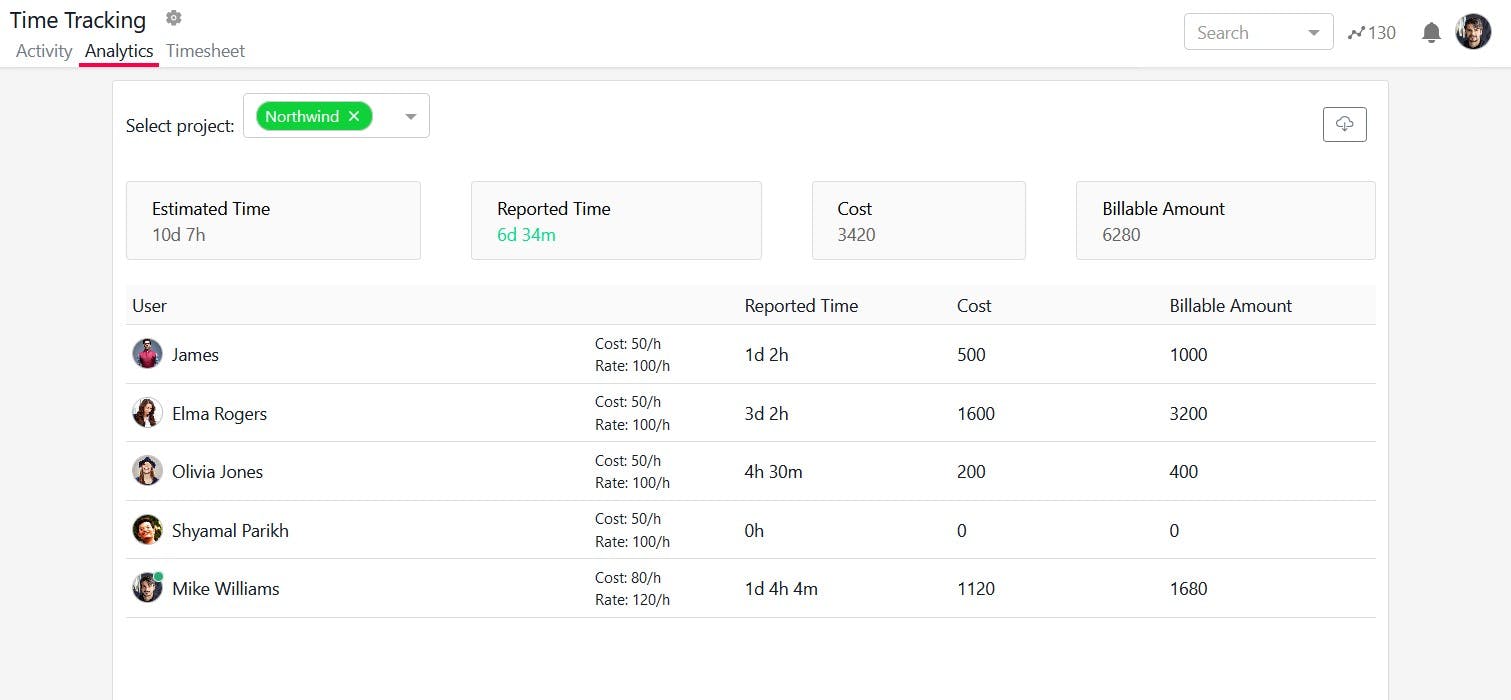 4. Timelog Activity
Deadlines chasing? Work pending? Wondering why you're taking more time in completing a task?
Sike! We've got a cool solution for you & your team.
With daily time tracking activity view you have an overview on time spent by colleagues on tasks, projects and activities they worked on throughout the day. You can further, dice and slice the data the way you want - may it be team level, project level or a particular team-member.
At SmartTask, we do the heavy lifting for you. Our daily time tracking activity overview with a summary helps in indicating the time spent on the major task and project activities as well as for individual tasks. With access to our smart timesheets, your team can keep the project manager updated on the progress being made in real-time.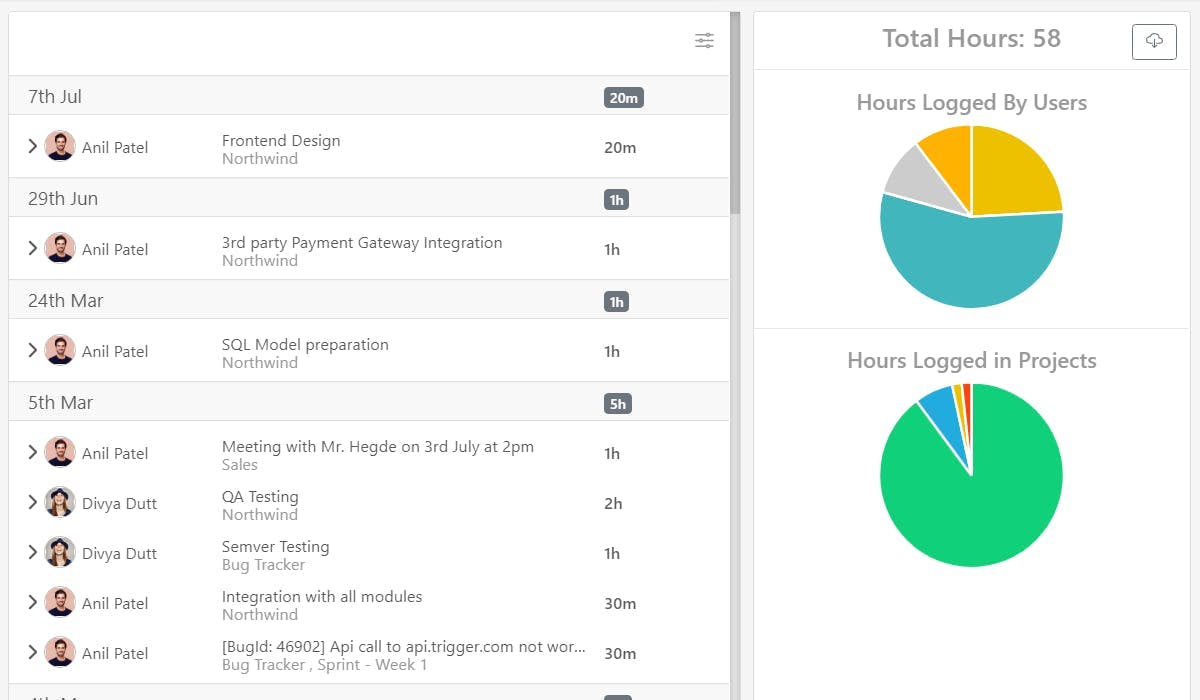 5. Better Resource Allocation
Have you heard about the project manager's resource allocation dilemma? We just got it sorted.
It's important for every project manager to understand how to allocate project resources effectively. After all, there are no unlimited resources for any project.
Equipped with Time Tracking data, the Workload view helps you identify overloading or underutilization of resources.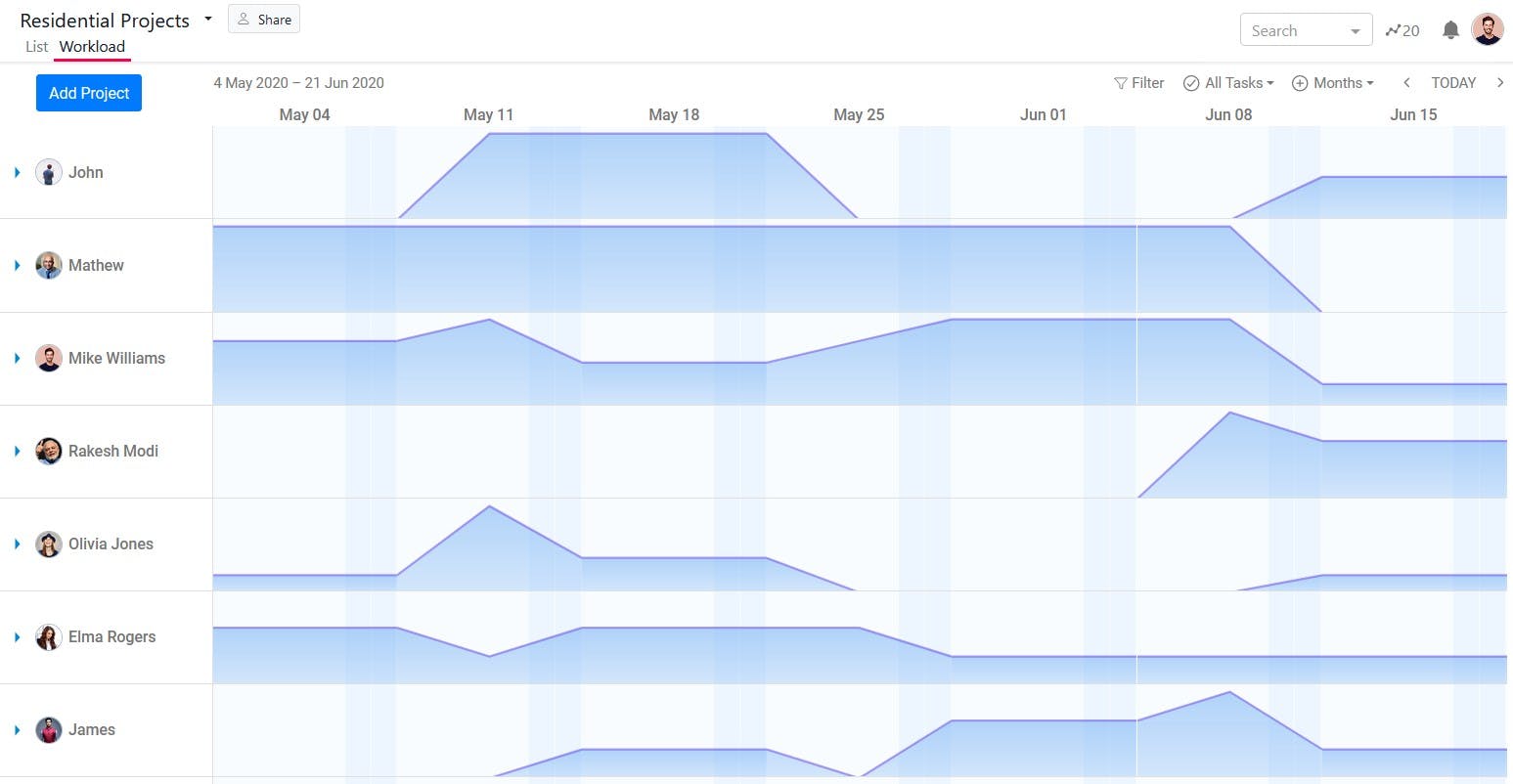 6. Custom Charts from Timelog data
Want to filter out and only see some specific data? In that case, custom charts are the perfect solution for you. Creating custom charts is easy and quick. Assess the data you want and draw valuable insights from it with the help of endless possibilities and customization options available in SmartTask.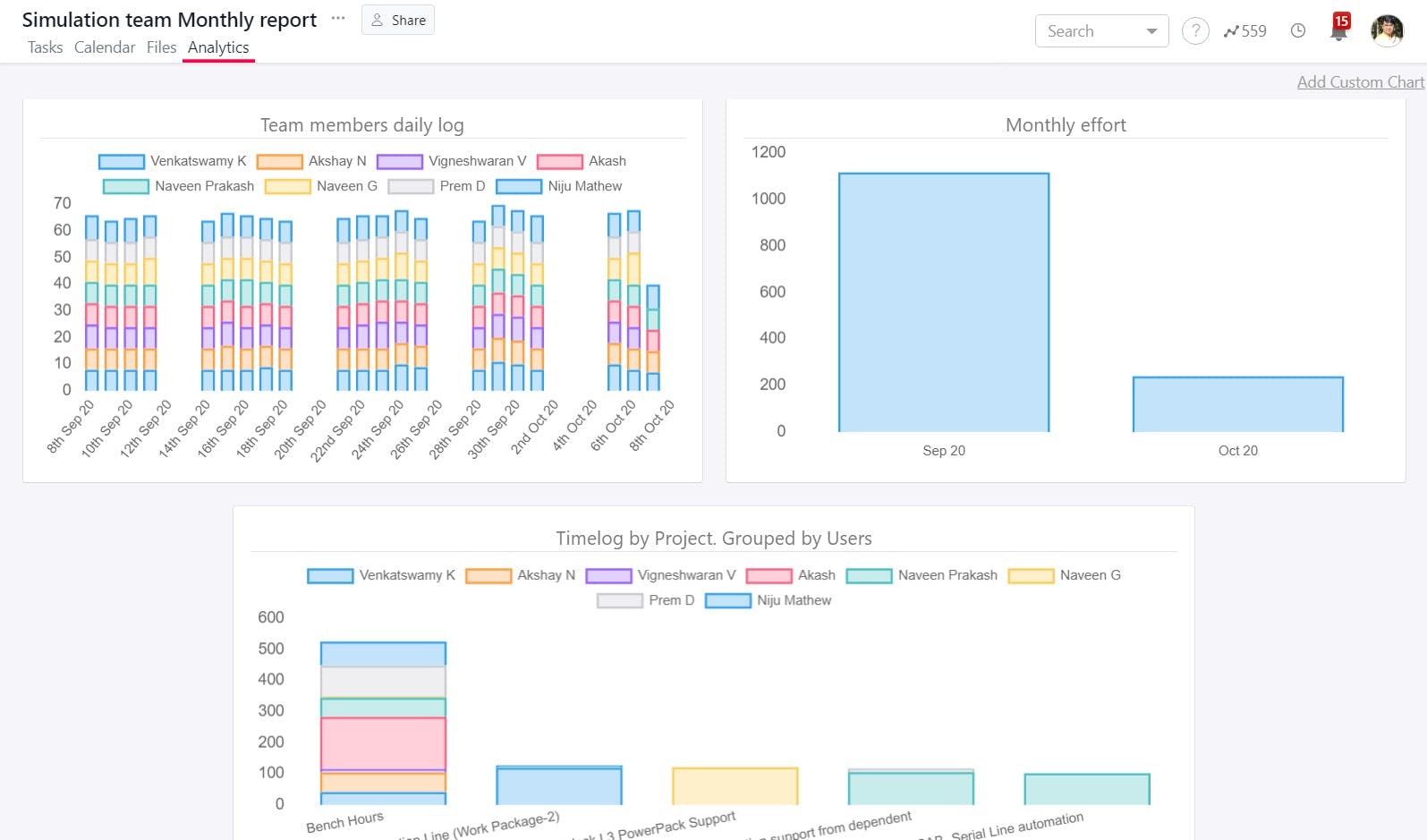 Final Thoughts
It's safe to say that time tracking shapes the very core for businesses to boost their productivity since you can only optimize what you track. SmartTask can help you uncover your team's potential and achieve your goals faster. Get on a chat with us to explore the endless possibilities of growth.
Sign up for free today and start tracking your time.