SmartTask
Contents
3 Ways to Avoid Feeling Overwhelmed and Being more Productive
By Shyamal ParikhAug 4, 2018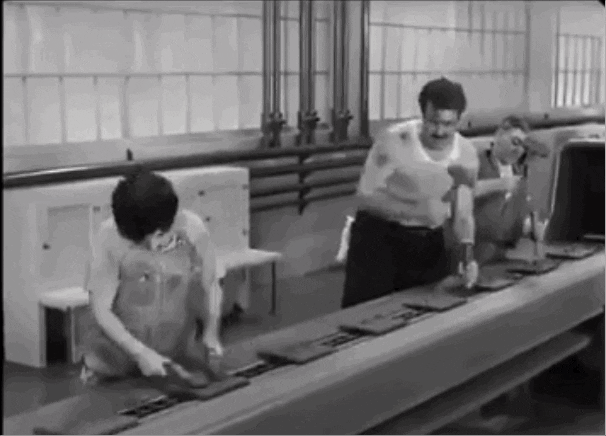 You would have faced situations when you have so much on your plate. It tends to get overwhelming and there's no escape from it. By the end of the day you haven't accomplished enough and yet you feel enervated.
I too have been in this situation many a times, especially when running a startup. You have so much to do, calendar is always overloaded with meetings, technical development, strategy sessions, etc, etc. But lately, I have found ways to deal with it. Here's my secret
A 3 point guide to not being overwhelmed:
1. Don't Over-commit!
Founders have a tendency to over-commit, they like to feel important. Instead of dialing the intensity down, we sometimes dial it up. And then internally we think we are going crazy, it's too much to take in.
This frustration comes out as agitation, strong word choices or extreme language. It doesn't just hurt us but it's also affecting our colleagues. It's time we realized this and put in a strong rule- say only 2 meetings and a strategy session in a day. Anything more, and it has to be shifted to the next day. After all, things are not going to change radically in a day!
This is where a well maintained tasklist comes into the picture. As David Allen says, 'Mind is a crappy office'. Unless you note your priorities down, it's going to come back to bite you. And there are more chances of being overwhelmed with work. Always have an updated tasklist so you are aware of what needs to be done and what are your important tasks and priorities.
With priorities and importance in mind, pick only 3 most important things to do for the day and just concentrate on those. Allocate most time to them and make sure you take up only one at a time. Trust me you would feel an immediate increase in productivity.
2. Focus only on a single task
Focus is the secret to productivity. Multitasking has proved to be in-efficient for a knowledge worker. In fact, the effectiveness of the brain reduces and the person feels fatigued after all of it. Research done by Dzubak in 2008 concluded it takes more effort as well as more time to do three tasks simultaneously than it does to do the same three tasks sequentially.
Not only this, it takes us 25 mins to refocus on the task we were doing earlier before interruption. David Sanbonmatsu, David Strayer, Nathan Medeiros-Ward and Jason Watson of the University of Utah's Department of Psychology dive deep into this problem in their study on multitasking and said:
Perceptions of the ability to multi-task were found to be badly inflated; in fact, the majority of participants judged themselves to be above average in the ability to multi-task. These estimations had little grounding in reality as perceived multi-tasking ability was not significantly correlated with actual multi-tasking ability.
Psychiatrist Edward M. Hallowell has gone so far as to describe multitasking as a
Mythical activity in which people believe they can perform two or more tasks simultaneously as effectively as one.
If this is not enough empirical evidence for you, I am sure you would remember going through a video while chatting on the phone. You would have missed half of it and had to re-watch it.
Then there are many of us who can't resist reading an incoming email, may be it's from a potential client and we think it won't do any harm. 2014 study in the Journal of Experimental Psychology found that interruptions as brief as two to three seconds — which is to say, less than the amount of time it would take you to toggle from this article to your email and back again — were enough to double the number of errors participants made in an assigned task.
All in all multitasking is bad for us and the organization's productivity. It's keeping us from being 40% more productive . With accomplishing more in a lesser time you would have more time for other activities and lesser chances of feeling overwhelmed.
3. Hit refresh with Meditation
An entrepreneurs' brain is always working on an over-drive. After all we are trying to accomplish two days' worth of tasks in one. Taking time for 'inner chi' may seem like a waste of time to many. However, meditation helps you rejuvenate and hits the refresh button on your mind. [1]
An eight week study conducted by Harvard researchers at Massachusetts General Hospital (MGH) determined that meditation literally rebuilds the brain's grey matter in just eight weeks. It's the very first study to document that meditation produces changes in grey matter over time. Moreover, even a few minutes of meditation can go a long way in reducing stress and clearing your head.
There will always be a substantial load of responsibilities on your shoulder, but instead of allowing it to bog you down, you can simply meditate to lighten and start to free the greater load on both your mental and physical being.
Conclusion:
Summing the above points:
Don't over-commit — Allocate most of your day's time to the top 3 most important tasks.
Focus on a single task — Avoid multi-tasking. Focus on only one thing at a time.
Meditation to refresh the mind — Our over-driven mind needs time to relax and refresh itself. Meditation quickly rejuvenates