SmartTask
Contents
5 Tools to Improve Your Web Design Project Management
By Ryan AslattJun 1, 2020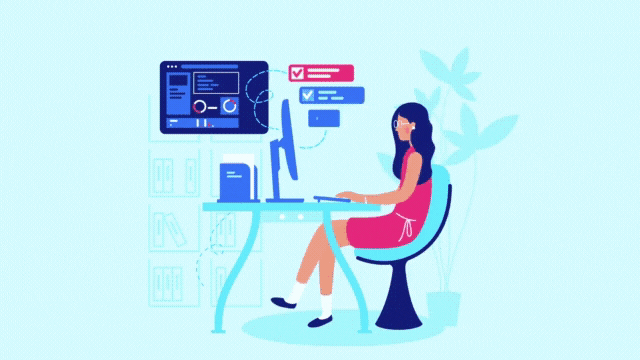 Web design is not likely to be done single-handedly. It requires the collaboration of multiple people of different expertise. So getting a successful outcome from a web designing project therefore the implementation of visual design also depends a lot on successful web design project management. For this, there are various web designing tools available to help the developers for collaboration during the work. You can also use wix alternatives, shopify alternatives tools to better present your website designs.
If the team works remotely, then using some web design tools for collaboration is a must. These web design tools make the work more convenient for web designers.
We have picked five best web design tools that help significantly for web design project management. These tools are there to make the collaboration of a web designing team possible.
Let's get to know about these tools: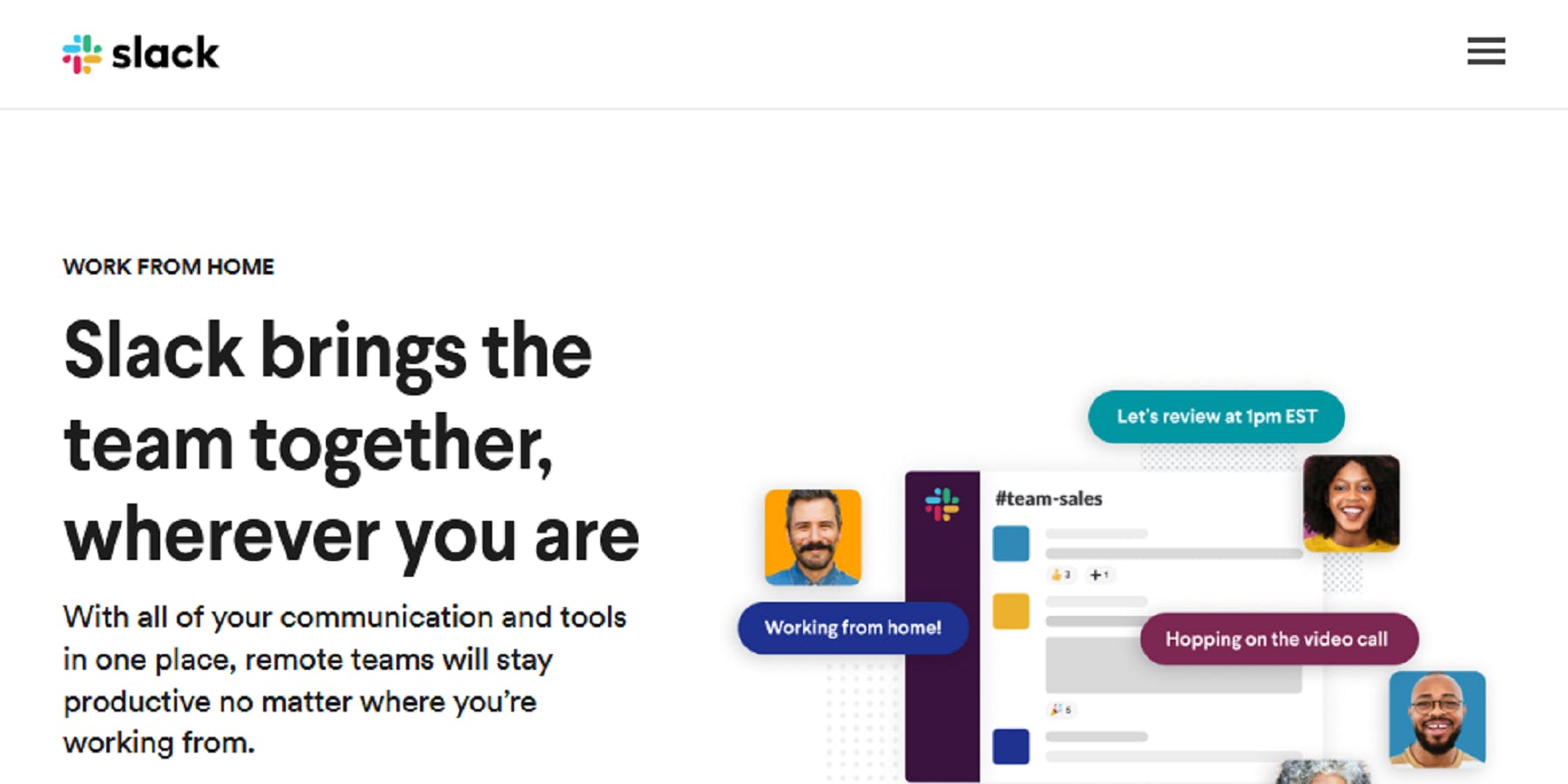 People working in a remote team all around the world prefer this tool for maintaining communication for their projects. A remote team needs to stay connected with each other for the completion of a particular project.
This tool is much more than just a messaging tool if you are thinking it this way. Yet, this is the easiest way all the team members can communicate in real-time over the web. This tool makes working remotely more relaxed than ever.
Slack is the product of a San Francisco based startup. It can hugely influence team communication with much-needed efficiency.
It comes with some unique features that make it preferable to most remote workers around the globe. So let's have a brief look over some of its features.
Through Slack, a user gets to organize the conversation by creating different slack channels.
Users can call each other quickly by using Slack.
The channels that as a user, you get to create work like chat rooms. You can generate these chat rooms according to a different topic, project, teams, different agenda, and so on.
For any private or person to person communication, you can choose to send a direct message to any person working in the same team.
If you are concerned about privacy, then Slack has a solution to it as well. Slack gives you the option to keep your channel private if you don't want to stay public.
There are so many emoji are available on this platform. So using all these makes the conversation even livelier.
You can comfortably share files with your teammates. For that, just drag and drop would be enough. Moreover, you can find the older files pretty easily.
Both the mobile app and desktop application version available for Slack. Both of these versions are super user-friendly. The mobile app version gives you the ability to stay connected with your teammates on the go.
You can keep your updated status with emoji's. This way, your teammates will quickly have an idea about your current state without knocking you.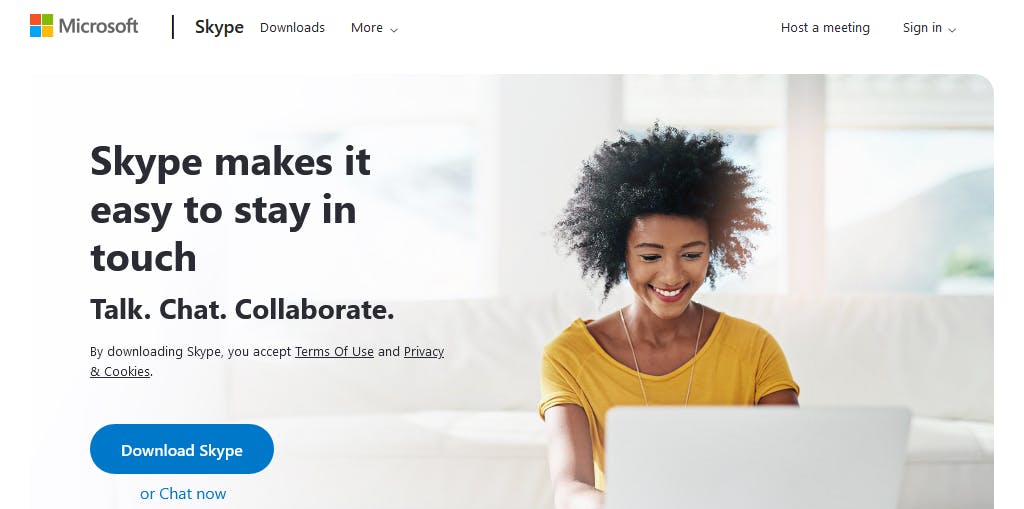 Skype is one of the most common web design project management tools for real-time communication all over the globe. Millions of people, especially business or agency owners, freelancers choose it to communicate with their clients and co-workers.
Same way, when it comes to collaborating website design teams, Skype can be a savior. By using skype, people can share their screen with other users. This feature is the much-needed one when it comes to good website design.
Skype is perfect for video communication. Most companies that don't have in-house software prefer to use this tool. Remote web designers in the same team can utilize this tool correctly.
These are some lucrative features of skype:
Skype is the best app for video chat. So many people choose to use Skype for video conferencing with clients or other stakeholders with skype. The same goes for the web designers team. They can do real-time video call through Skype.
Skype lets the user share their computer screen with the other users. It is a significant feature for web designers.
There might be a time when a team member might face any issue regarding the design or code. In such a case, being a remote worker having the problem solved face to face is not quite possible. By sharing the computer through Skype makes the task much more comfortable than before.
By using Skype, the team members can even call landline numbers.

Private conversation with other team members is possible with Skype. Or you can also have a voice chat on the team.

Designers can share files without any hassle and find them easily later. You don't have to keep on scrolling for that.

Designers can manage a local phone number with it.

In the time of an emergency, you can even send SMS to other team members via Skype.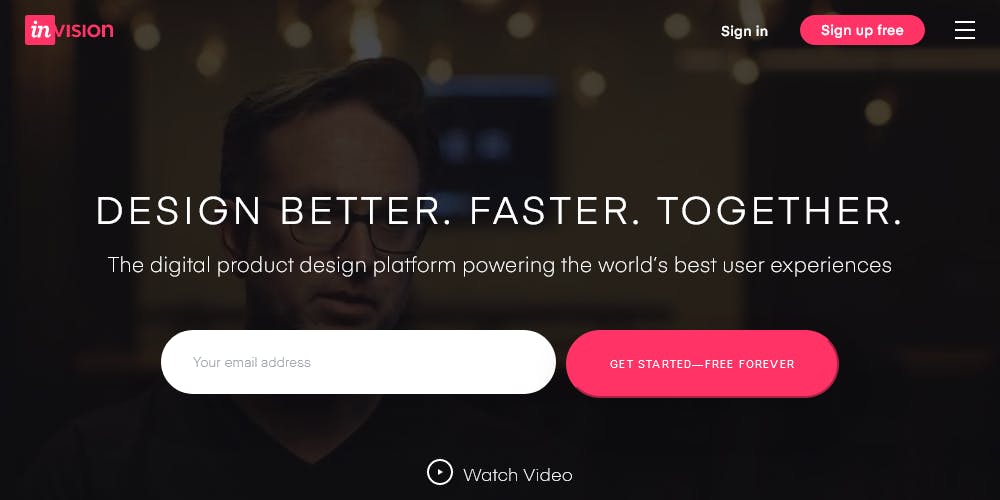 By using this project management tool for web design, the designs can quickly transform into interactive prototypes.
This tool ensures the real-time collaboration of the team members. It serves multi-purpose issues efficiently. For example, this tool even allows the clients and the stakeholders to immediately provide feedback on working in progress project in the comment section.
It makes the task of the designer easier as there will be less revision before the outcome. The feedback from the clients and other stakeholders automatically gets added to the to-do list.
So, all the team members get updated about the progress of the project.
These are some of the characteristics that make InVision one of the best project management tools for web design.
· It collaborates with the remote team.
· It ensures speedy prototyping. So it saves considerable time.
· InVision app gets the feedback of the clients and stakeholders, take those tasks in the to-do list automatically.
· This app is completely managed on the cloud.
· It comes with a drag and drop interface that makes the task comfortable for the designers.
· It has both desktop and mobile interfaces. So the team members get the needed update of the team on the go.
· Documents management tasks are complete without hassle.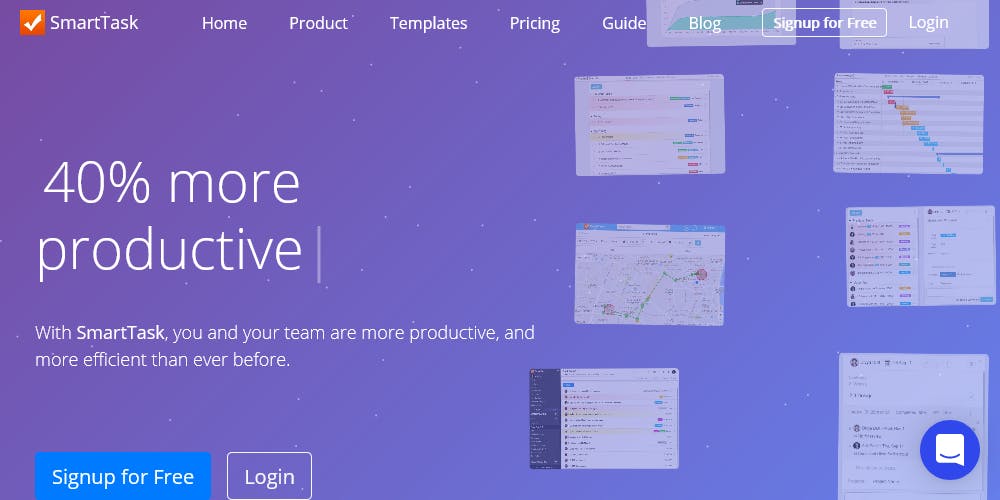 SmartTask is a cloud-based collaboration solution that can facilitate the works of people from different industries. The same way it can help people working as web designers in a team. SmartTask tool offers various tasks like task management, customer relationship management, project management, team management, location tracking and monitoring.
By using this tool, a team leader or a web design project manager can assign specific tasks to the team members. The manager and the team member also have the option to add comments about any issue of the project. They get to attach files from their computer to the tasks. They can also create a recurring job once one job is complete.
By using this app, team members also get to keep a record of the conversation. The project managers can auto-schedule all the co-related tasks in the timeline, keep a record of an individual project and track the location of the team members.
With all these exclusive features, SmartTask is an excellent choice for web design project management.
These are some significant characteristics that make SmartTask one of the best choices for web designers;
SmartTask tool works as a perfect instant messaging solution.
Team leaders get to manage different projects and teams by using this app.
Web design team members can easily manage their assigned task and get to know the status of it.
Any team member can attach file or conversation to this tool.
You can search for all previously uploaded files.
There are different project templates available that the team members can choose according to the nature of the project.
Team manager gets the chance to reschedule all recurring tasks.
This tool can track the location of the team members working remotely.
Time log for each project can be maintained with this tool.
This tool ensures the efficiency and productivity of the team.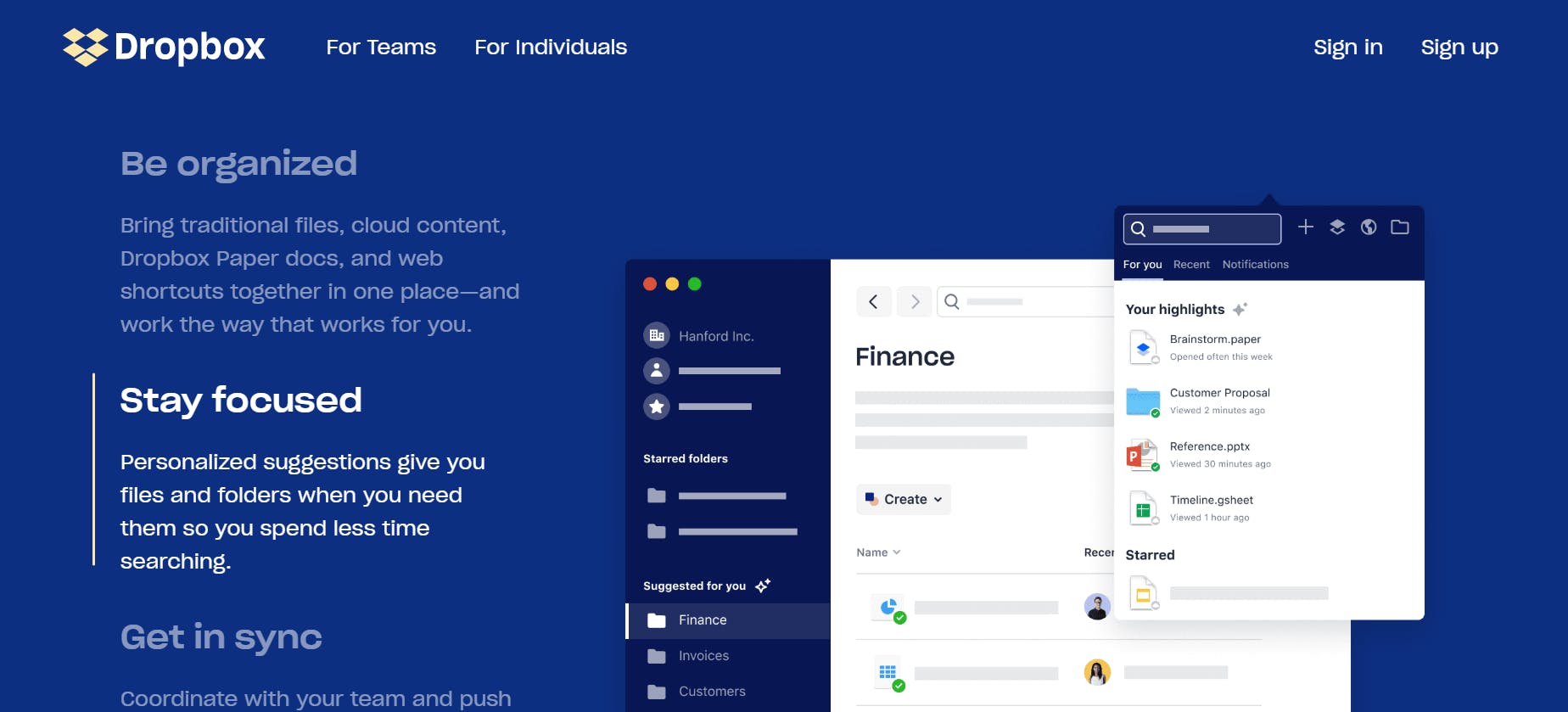 Dropbox is quite popular among web designers for file sharing, especially when they are working remotely.
It is a file storage system which helps the web designers to share files and get access to the files shared by their other team members. It is a much-needed tool for the remote teams doing the web designing task.
Even web designers can get access to the files online and offline both. They get their expected flexibility while using dropbox for their assigned projects.
It allows the web designers and the users download, view and edit all the relevant files.
So, here are some notable features of Dropbox:
It is an excellent tool for content collaboration. Web designers can easily edit and share files.
It is a very productive tool.
It is very safe tools where you can save the files on the cloud.
Team management with all the upgraded features of dropbox seems quite convenient now.
You can integrate other tools like Slack, Zoom, Hellosign, and so on to your dropbox.
You will get notified as soon as there is an update in the system.
You can keep track of the most critical files by giving a star to it.
It comes with a smart content suggestion that makes finding the old content quickly.
It has both desktop and app version.
Wrapping Up
There are so many options or tools to manage the web design project. No matter whether a web design team works in-house or remote, these tools can surely make the task more manageable.
We have mentioned five widely used best tools, but there are so many other such tools as well. If you are managing a web designing team, then pick the tool that suits best with your team. Using such a tool will make the team more functional.