SmartTask
Contents
How To Automate Tasks At A Workplace To Get Better Productivity
By NavneetJun 6, 2021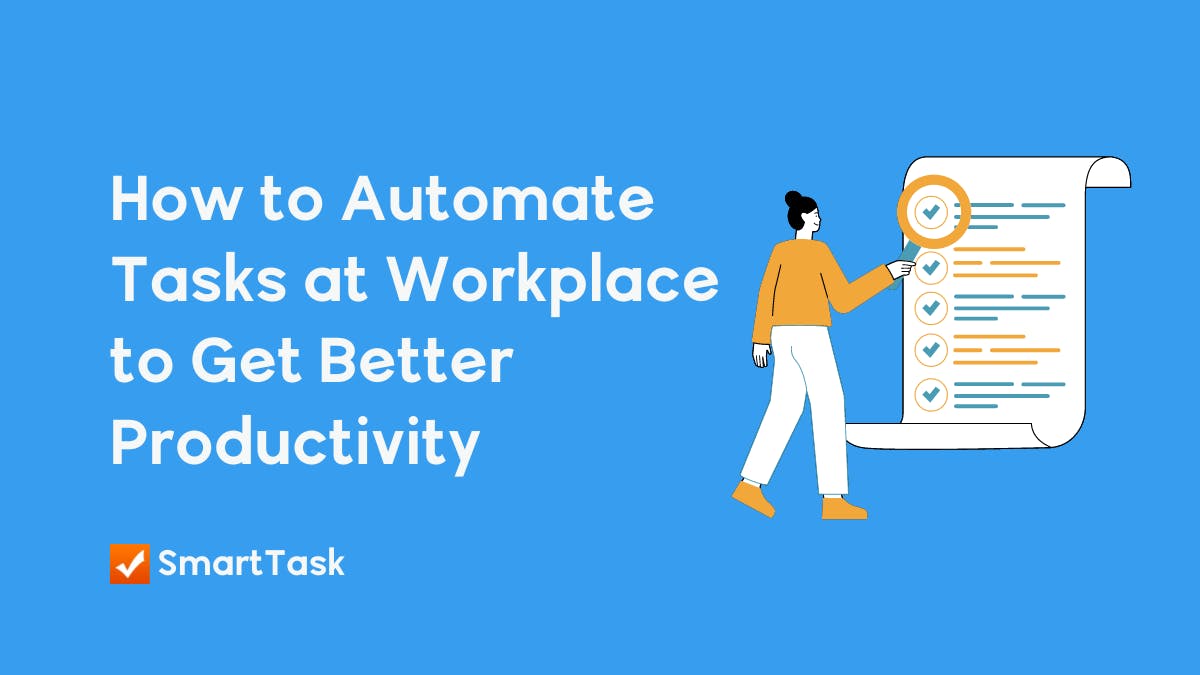 For most industries, competition is an ever-growing, linear scale. Companies are struggling to find innovations and strategies that would give them an edge in the market. Fortunately, automation can be a goldmine for improving efficiency at the workplace.
Automation has been touted as the future of business since the previous decade. It is no exaggeration either; each day, more businesses are opting for automating various aspects of their workflow. The rationale is clear - automation saves time, improves efficiency, and saves costs. Within a workplace, automation holds great potential for a diverse range of processes. Read on to find out the need for automation and how to actually implement it in an organization.
Benefits of Automation in a Workplace: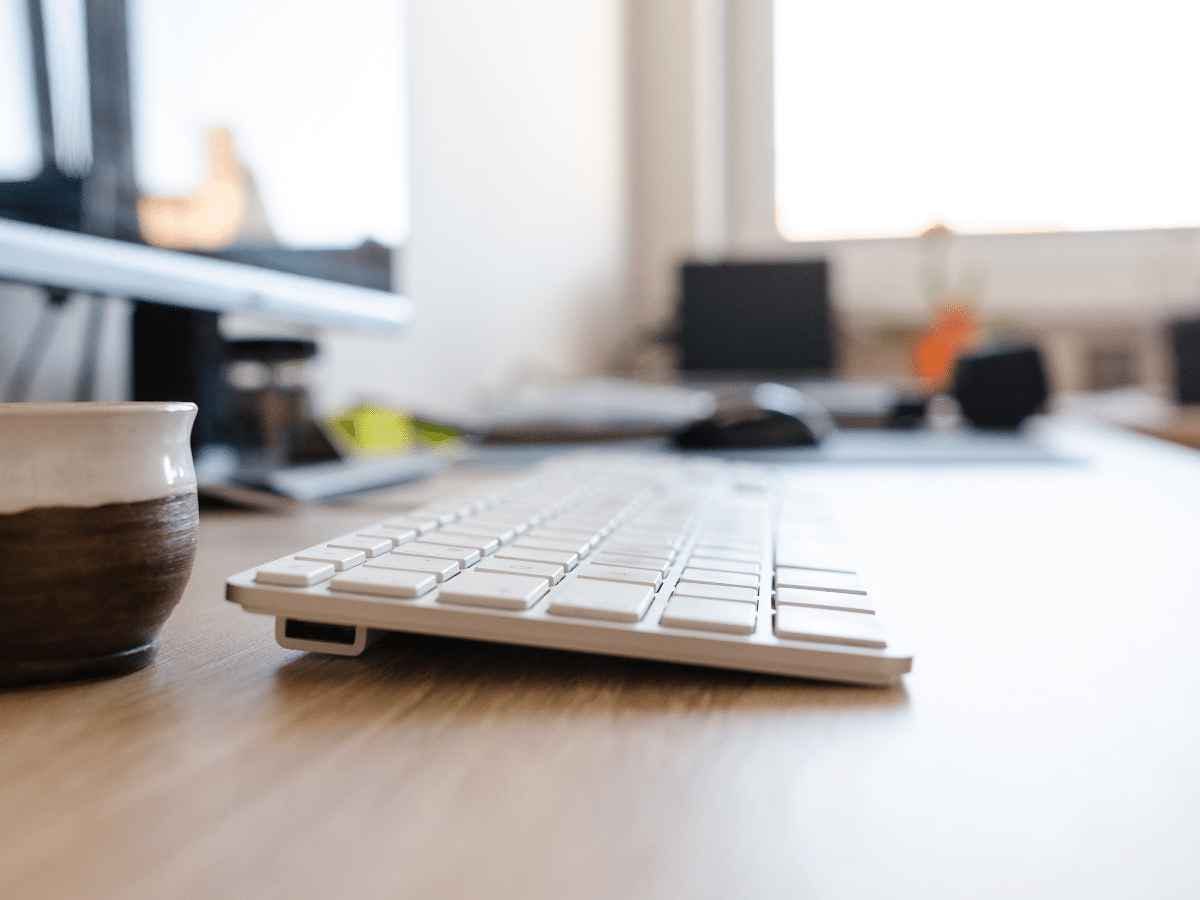 Before understanding how a workplace could be automated, it is important to understand how exactly automation benefits a company. Here are some compelling arguments:
1. Eliminates human error: One of the biggest trade-offs with manual work is the tendency for human errors, especially in tasks involving large amounts of data. In some cases, like payroll management, human error can cause significant losses. Automation helps in largely removing the factor of human error.
2. Better work satisfaction: Monotonous tasks are not only time-consuming but also impact employee satisfaction. Doing repetitive tasks can lead to dissatisfaction and even stress among employees. Automation is a perfect solution for repetitive tasks, allowing employees to focus on other, more challenging work. As a result, work satisfaction improves.
3. Better productivity: As an extension of the previous point, productivity is directly linked with work satisfaction. If employees are not satisfied with their work-life, their productivity suffers too. This, in turn, impacts the productivity of the organization as a whole. Thus, automation can directly lead to better productivity of employees.
4. Reduced costs: From the previous points, we could conclude that automation saves time for human labor while reducing errors and improving efficiency. All these factors directly contribute to saving the costs for the organization. Hence, it could be argued that automation is an investment with tangible and significant ROI.
The Use-Cases Of Automation At Workplace:
1. Automating Customer Service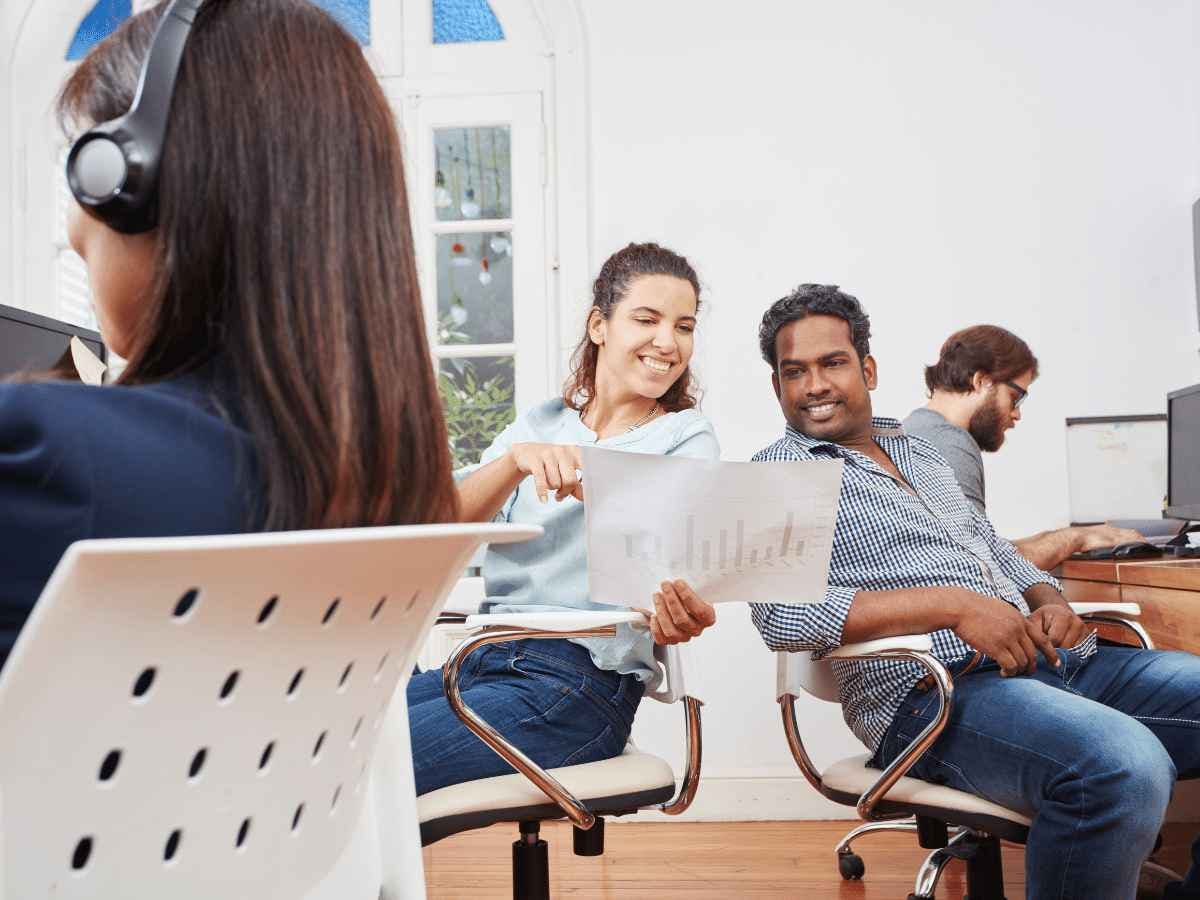 The customer service department holds great potential as far as automation is concerned. Companies often fail to scale their customer service department at the same rate as their growing customer base, which leads to customer dissatisfaction and strain on the employees. However, with automation, a lot could be improved.
Take, for instance, the FAQs. Most customers have a common set of questions that have standard answers. A CRM tool like amoCRM or Hubspot can automate answering these common questions. This includes guided troubleshooting, where the tool can help in solving common issues without the need for human intervention. With advanced ML/NLP, it could also be trained to answer more complex queries. The tool can also be automated to route customer queries to appropriate departments, eliminating the time lost in manual transfers.
2. Sales and Marketing Automation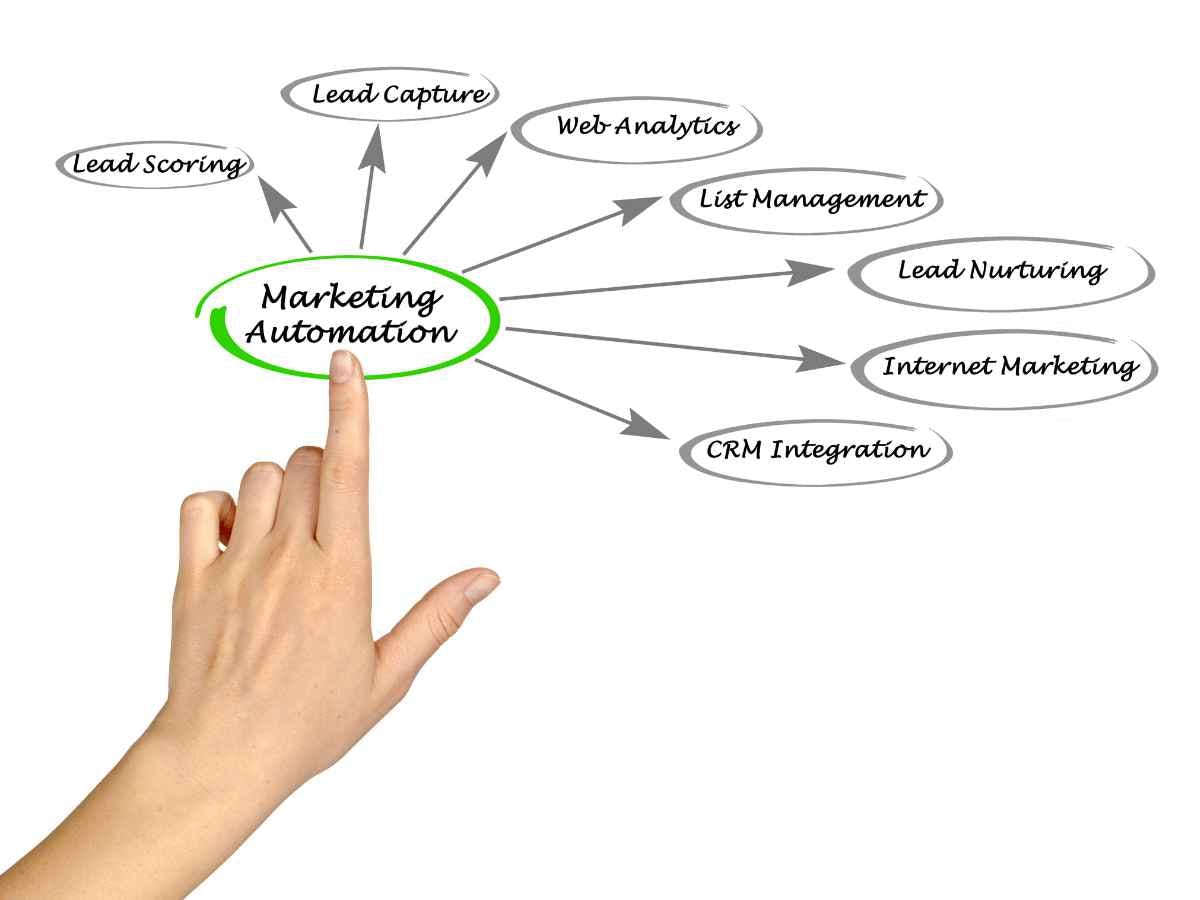 Automation offers significant opportunities to sales and marketing departments to directly increase revenues. A lot goes into a successful marketing campaign and finalizing sales. With automation, all of it could be made faster and more efficient.
Lead Scoring is a popular automation strategy where leads are automatically given scores depending on certain parameters. Through lead scoring, one could know which leads are "sales-ready" and which aren't worth the time. Automation also allows for personalized web pages, i.e., automatically modifying the landing page in accordance with the personal information and goals of the users. Another interesting use-case of automation is automated emails. Emails could be set up to be sent when certain triggers are activated; for instance, when a user looks up the price of a product.
Automation also offers broader benefits for marketing and sales. In conjunction to lead scoring, lead nurturing is another automation strategy that allows for personalized content for leads at various stages. Lastly, the results of the marketing campaign – including the lead conversion rate and the ROI – could also be automated to offer readily available insights with the necessary data.
3. Automating Human Resource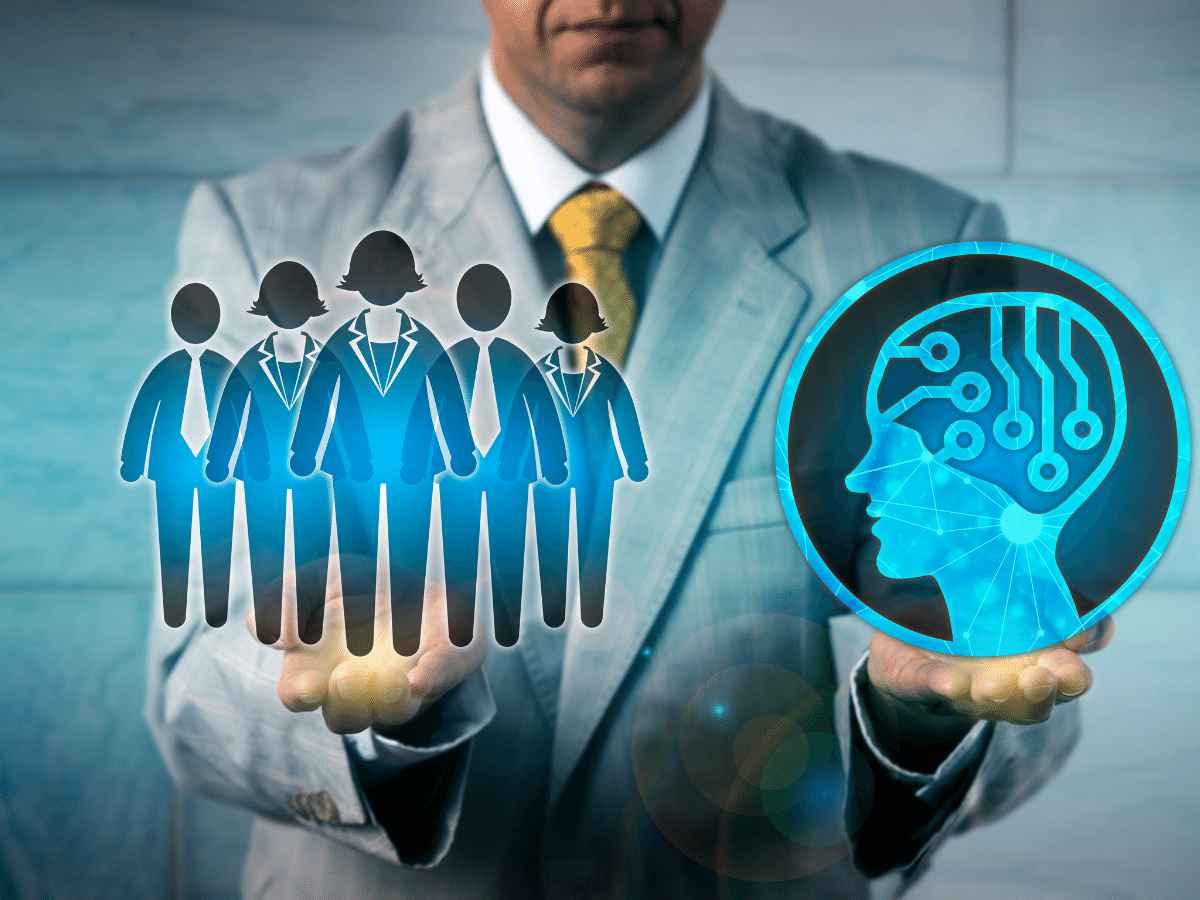 The HR department is largely responsible for talent management within an organization. Much of these tasks are repetitive and time-consuming; with automation, a lot could be improved.
Employee onboarding is the first step of talent management, and also the first step that could benefit from automation. Automated employee onboarding significantly saves time and improves the efficiency of the tedious process. Furthermore, by automating the process, one could also eliminate the risk of human bias in the onboarding process. On the other end of the line is the offboarding process, which is often unpleasant for both the employer and the employee. With automation, the entire process could be fast-tracked and contribute to making the process more satisfactory for the employee.
Time management is perhaps the most popular use-case of automation in the HR department. By automating the process, organizations can save time and eliminate the risk of human error. Leave requests, payroll management and expense claims are some other procedures that often require a lot of time and/or documentation. With tools like HRMS software, it could be easily automated to simplify the whole process and save time.
4. Managers and Automation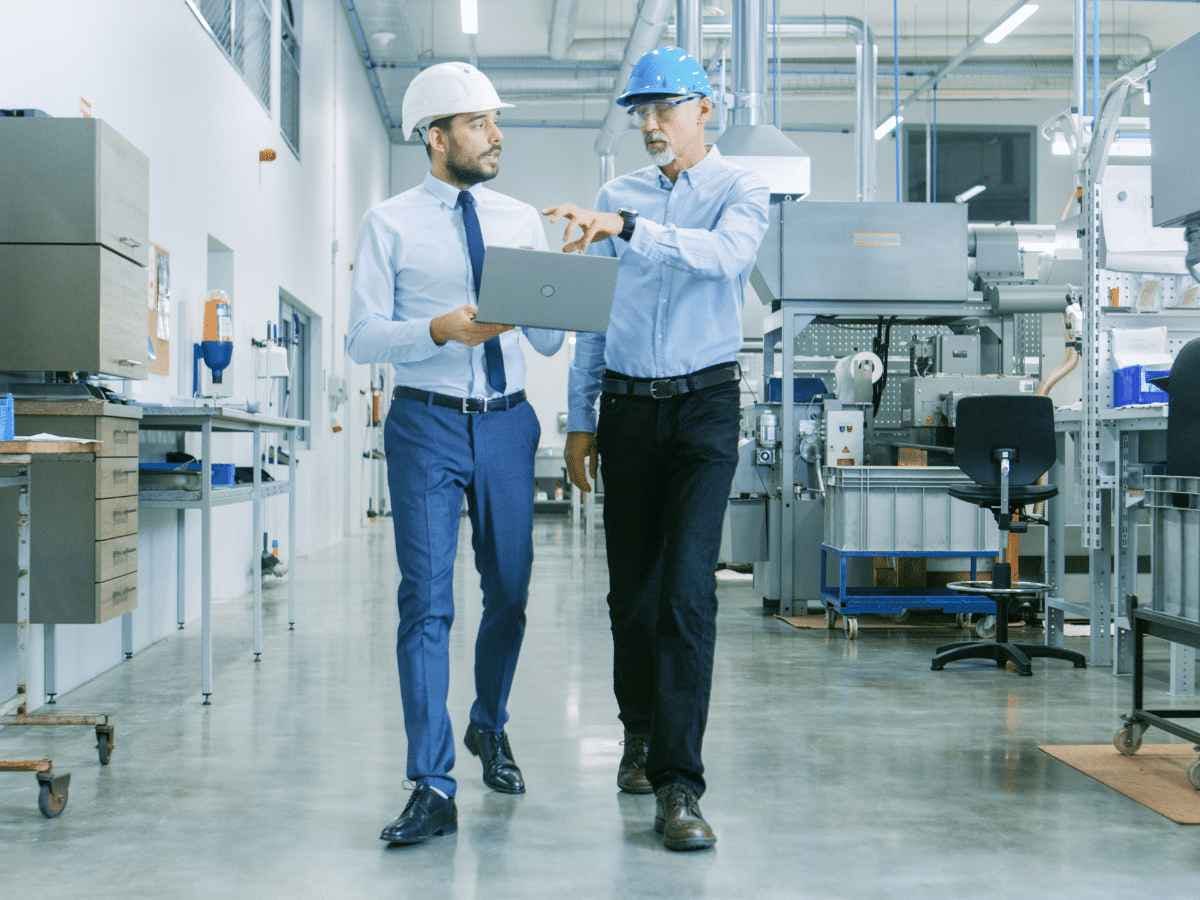 As a manager, one is responsible for the most sensitive actions involving employees in an organization. As such, many tasks – particularly the ones involving human intervention and a personal touch – can't be automated. But at the same time, many others can. In fact, automating tasks that don't need a human intervention saves time for the manager to dedicate to tasks that need their more urgent attention.
One such area is employee scheduling. Often, employees request a change in schedules at the last hours, which require re-scheduling with other employees. It is a tedious task, but also one which could be easily automated. With automated employee scheduling, shifts could be automatically re-arranged as per the availability of personnel without the intervention of managers. Of course, managers could introduce necessary changes to optimize the process.
There is also a range of administrative tasks that could be easily automated with appropriate tools. Timesheet management, payroll management, and payment of bills are few tasks that could benefit from automation. Documentation, one of the most time-consuming and error-prone processes within an organization, can also be easily automated to make it more efficient.
5. Automation via Productivity Apps
Beyond specific departments, there is a lot that could be automated by all employees with the help of productivity apps. There are a plethora of applications that could automate regular, manual tasks and thus save time.
For instance, using apps like Outlook and Google Calendar makes it easier to share the schedule with peers and superiors. This saves time from informing others if one is free or not. Managers can set meetings, which automatically adds to the calendars of all concerned employees. Organizing tools like Evernote makes it much easier to clip and take notes, which could be synced across multiple devices and also shared with others. This removes the need to manually share notes with others. With tools like Dropbox, document backup is automated across the department. As a result, the data is safeguarded without manually backing up the data.
Conclusion
It must be remembered that automation is not a magic bullet that could solve all the issues in a workplace. However, as demonstrated above, it can offer tangible solutions to many of the existing problems. In simpler terms, automation allows organizations to improve upon their existing performance. It might give just the edge companies need to better compete in the market. This is why automation is a must-have strategy for improve a workplace and make it more efficient.