SmartTask
Contents
How to Maintain Strong and Productive Project Management Culture Amid Pandemic
By Abbey Claire Dela CruzSep 23, 2020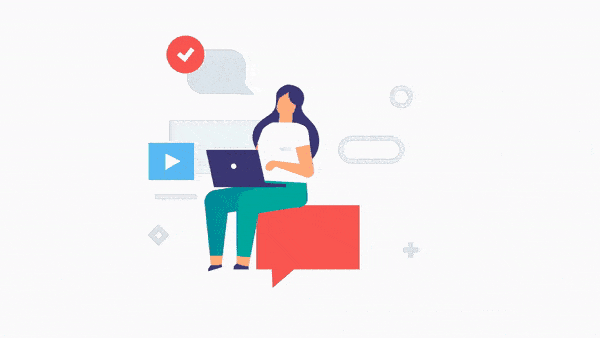 Every one of us was all hopeful of a great and prosperous 2020. Everything seems to be going smoothly until the coronavirus pandemic takes place. No one had ever seen it coming. What the people have just asked for is to have a great year, and then this was given. It was like you were watching it from the news that there are countries that had to put their states into lockdown to prevent the increase of those infected. We weren't expecting it to happen to our city or state.
It was like the world was put to a pause – people have to stay at home to prevent from getting infected and spreading the virus. Because of health protocols, the entire city, state, or even countries were put to quarantine and or placed in total lockdown. With all of us being advised to stay at home, the countries' economies were also paused.
At first, people were not that worried about not going outside to work or even to go to school. Some of us have come to a great realization about their lives – both personal and professional aspects of life.
Looking into the bright side, although it may be too early to tell things, the pandemic has brought some positive things to us. Aside from life's realization, it has also brought out how we will be able to cope up with the situation. We were able to do things that will be favorable and advantageous on our side.
Business owners, as well as big companies, have found their way on how they can still maintain "business as usual" amidst the pandemic. Well, thanks to the advanced technology that we have today, you can still work even at home. Things are way different when working at home – there are challenges and unforeseeable events to happen. So, if you are the project manager or employer, will you still be able to manage them properly? Well, that will probably depend on the work culture that you have set up with your team.
If it is a toxic one, it will reflect on the end product. We can't risk things to go down, especially during difficult times like this. So how about you build and work on maintaining a strong and productive project management culture?
A. Overcome Productivity Pits with Virtual Engagement Activities
While some people hate going to work, some of us are looking forward to spending their day inside their workplace. Work is work, they say; we may hate it, but we need to work to live. But no matter how hard it is, meeting your colleagues or your "best friend" will ease the stress at work. A simple chat over coffee or during lunch breaks is memorable and worthwhile.
But because of this pandemic, meeting your friend and having a little chat is impossible. It is already in our nature as humans to find and build connections with each other. We know that connections are very important in business. As an employer or manager, you can take steps to ensure employees still feel connected even if they aren't nearby. How?
Check out the following ways that you can do:
1. Maintain good communication
Communication is the most important thing that we need to connect. As a leader, it is highly expected of you to have strong communication skills. Your voice will lead your employees to work things out. In times like this, your voice is what your employees or team need now. Also, since everyone is remotely working right now, having constant communication with them will keep them motivated and help them concentrate on work. A weekly virtual meeting will already be good, depending on the project that everyone is working on. At least once a week or so, you get to see everyone. Also, it is a way to follow up on them and the progress of the project.
2. Create a 24/7 virtual community
Communication is a vital component of success. Just like what we had explained from the previous paragraph, even the simplest chat with a friend is valuable to every employee. Being alone and isolated at one's place may not be a problem, but it is different to some people. The feeling of loneliness can trigger one's mental health – no one wants that. The purpose of creating this virtual community is to become a safe place. This is where everyone can freely reach out and speak up what is on their mind.
3. Ensure flexibility
Since everyone is working at home, it is just expected that they will also need to attend to their household chores and others. Although this is way outside the work, you need to be flexible and understand them. Giving them that flexibility to engage in their work will never be a disadvantage to the project or the company. Well, it is better this way as there will be no reason that they are preoccupied with these personal works and will not be able to focus on their work. Ensure work flexibility to motivate them and strengthen their commitment to the project or company.
4. Hosts a virtual team building activities
Team building has been one of the essential parts of employee engagement. Most of the team building activities that we know are best done outdoors. But because of the pandemic, outdoor activities are impossible, but there are still ways to hold these activities still. Some employers and managers have made some creative and fun activities that don't require anything other than everyone's participation. Well, others have to step it up that they even host even online games.
5. Acknowledge their efforts
How would you feel when someone acknowledges even the simplest of your efforts? Of course, it is nice to think that you are important, you are doing great in what you do, and you are not invisible. It is like it is a mantra that will drive employee engagement. Given the current situation, how can you possibly convey your appreciation? No worry, advanced technology is your ally. You can create a recognition system and even a cloud-based employee rewards that will ensure that no employee is forgotten. The great thing about this cloud-based system is that it is great for employee engagement. They can also nominate their colleagues who are worthy of being rewarded.
There you have it – various ways on how you, as their employer or manager, can ensure that everyone is interconnected with each other. This also ensures that no one is invisible; everyone holds an important role in the company.
B. Invest in High-Quality Business Proposals to Save Time
Is it good to use proposal templates when crafting a business proposal? Well, anyone who has been working in the industry for years will agree to its effectiveness. When working with clients, you can make use of ready-made templates and texts to save time and resources, and of course, to ensure quality.
Some may feel bad for reusing templates every time they need to create a proposal for their new clients. Well, it is not that you are cheap, or you just wanted to be more time-efficient, but as we said, quality and consistency is important here.
These templates serve as your "corporate identity." It is like a visual appeal that when your client sees this template, they will immediately recognize that it is from your company. Having a ready template will also mean less stress for you. You would no longer be stressing out on crafting the perfect proposal for this type of project.so; it saves you from frustrations, gaining more power, freedom, and confidence that you will win over this client.
What if a client had loved your elevator pitch, and he asked for your proposal, when will you give it to him? You wouldn't want to spoil this golden opportunity by wasting precious time to craft a new proposal. This is where these things come handy; they enable you to move swiftly to solve this tricky situation.
Proposal templates can also be your gateway to set precise goals and strategies when you are seeking new partnerships. Choose among the templates that clearly reflect the message that you are trying to convey. If the client has responded just as what your proposal is intended, it means they have gotten the message.
C. Practice Healthy Habits
We all know the importance of work to our lives, but it doesn't mean that we will all be working round the clock. No matter rank, position, or work you are doing, you are entitled to be and stay healthy. How? That's easy – you need to practice healthy habits even if you are working from home.
Make one or all of the following as your healthy habit:
Create an encouraging workspace at home – for those who have spacious homes, finding that perfect spot to serve as your workspace wouldn't be a problem. But for those who have limited space, ensure that you will not be setting up your work area in front of the TV or your bed – this area will never be good to concentrate on work. Find a space away from distractions, and that will motivate you to be productive.
Dress up for work – although you won't be going out of your house because of this pandemic, you still need to dress appropriately for work. While others may have a dream of going to work by just wearing their pajamas, well, that might be fun, but it isn't healthy. A full suit is not necessary. Choose the usual office outfit that you normally do to program yourself in "work mode" and not in "sleepy-pajama mode."
Set work boundaries – remember that there are a defined number of work hours. So, make sure that you are strict in following the work schedule. If you can follow working by 8 am sharp and end the work hours by 5 pm, that would be great. Setting these boundaries will give you a good work-life balance. Don't forget to take breaks because that is also important to us and our health. Also, since you will be working in front of a computer, it is advisable to give your eyes a break. Better protect your eyes and your health.
Eat healthily and on-time – food acts as our support line when there are a lot of works to be done. Having your kitchen stocked with healthy foods will help you achieve your health goals. Avoid eating unhealthy foods as well as unhealthy snacking. Just like the usual schedule to take lunch or health breaks, make sure that you are following the schedule.
D. Upskill and Reskill
The pandemic may have been the worst event to happen this 2020, but it also brought a perfect opportunity for companies in various industries. Upskilling and reskilling might mean layoffs to some, but it shouldn't come to that point. Also, it can be done without needing to let go of employees.
This is the opportunity to turn their commitments to passion or skill. At this time of uncertainty, this is also the best time to encourage them to learn new skills and take on responsibilities to stay relevant in the industry and productive in their roles. As an employer or manager, you must guide your team well with this process. It is because this process can be beneficial to both the company and its employees.
Instead of hiring new training, regular employees will help them to grow and bring success to the company. Other than training a new one, at least with the regular employee, you already know them well. This is certainly a win-win situation for the company.
E. Lead with Compassion
Even though you manage the team remotely for the first time, or you've been doing it for a long time already, you need to be on the lookout for your team. Recognize those who fell into a burnout situation. Why? Well, since the crisis is mentally, emotionally, and physically draining, it can take a toll on anyone's mental health.
Anyone has their way of carrying problems. Some perfectly masked it through their funny side, while others tend to stay silent about it. These types of people may have different personalities, but both of them need help. And even though you're convenient at the comforts of your home, your teammates might not be in the same situation as you. So be considerate and lead with compassion. How? There are two methods of effective leadership that you can do; (1) provide emotional support and (2) role, model.
Emotional support can be done by maintaining a good communication with your employees. Let them know that you are always here, and they are being cared for. To be a role model is to set an example, showing them how you manage things amidst this crisis. Seeing you being able to cope up with the situation will give them the strength to be strong for themselves
Wrap Up!
Everyone knows it is hard for businesses to come back after losing money and other resources. But having a unique approach to the situation had proven that we would all get through this. How can we maintain a strong and productive project management culture?
The coronavirus pandemic had brought a great number of challenges for employers and or managers in maintaining a good management culture to their remote teams. But this pandemic will never be a reason to stop the project or work from getting done and from having a bad work culture. Keeping a strong connection with each other through good communication will ensure that the job gets done, everybody will still be employed and working towards the success of the company.
Author's Bio:
Abbey Claire Dela Cruz is the Marketing Manager of Prospero, a platform that helps users generate quality proposals to win clients. When not working, she indulges herself with nature; creating once-in-a-lifetime adventures and connecting with people of all sorts.
Subscribe to SmartTask Blog
Get the latest posts in email.