SmartTask
Contents
How to Manage Guest Posts with a Task Management Software
By Angad SinghApr 16, 2023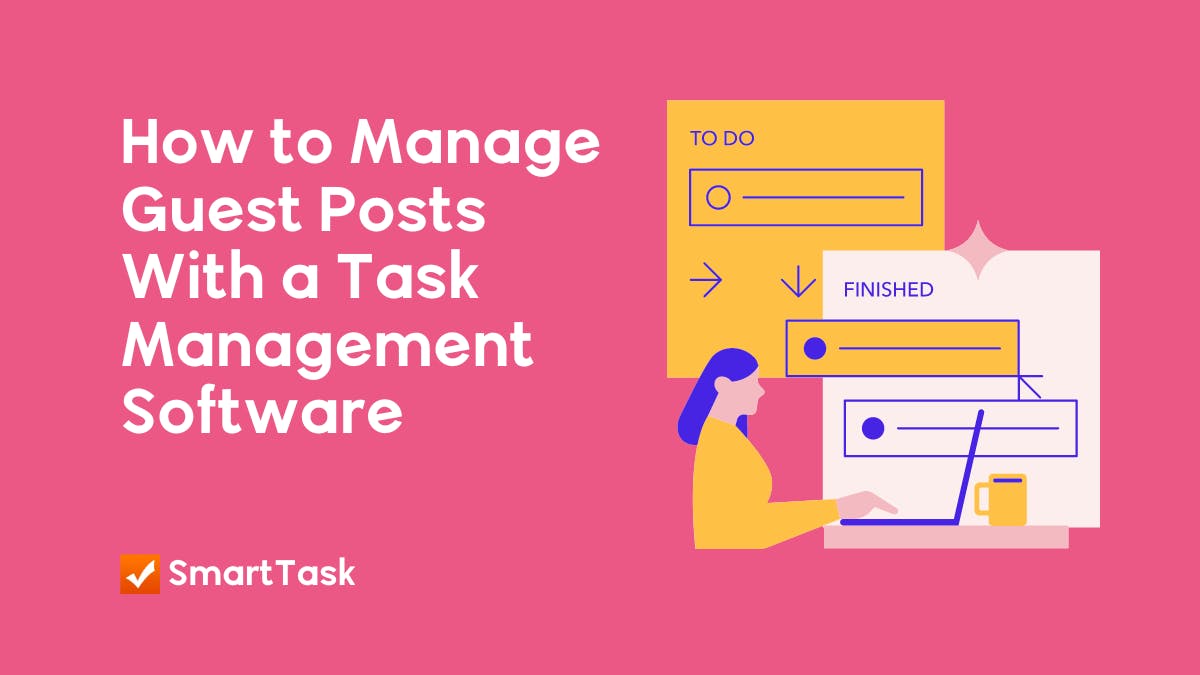 Remember: No content marketing team is an island. While publishing top-notch content on your channels is a must, you also need to team up with others in your niche.
One surefire way of doing so is writing guest posts. It is a tried-and-tested method that hasn't faded in popularity for more than a decade. And given how 60% bloggers write 1 to 5 guest posts per month, it seems like guest posts are here to stay.
But none of this means that it is easy, especially when you're doing guest posting at scale. Without a system to hold everything together, you'll end up burning out.
To avoid that, we use SmartTask to manage our guest posting operations. It helps bring all updates and movements under one roof, and saves our off-page SEO team at least a day a week.
And in this blog, we'll go over how you can do the same. So, let's dive into it.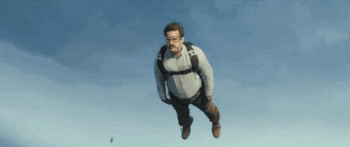 What is a Guest Post?
When a guest author writes about a topic or keyword on your website or blog, they're writing a guest post. As simple as that.
Of course, the guest author isn't someone at random. They're usually experts with things to say that you know your audience would love to hear. Those could be fresh insights, unique perspectives, or opinions you resonate with.
For example, a guest post could be the CEO of Slack writing about remote work on AirBnb's website. Or Neil Patel sharing email marketing tips on the MailChimp blog.
Both the publisher as well as the writer get value here. The former gets interesting or informative content to post. The latter gets to connect to a new audience and bolster their authority. But that isn't it. Guest posting has even more benefits, which we cover under the heading below.
What are the Benefits of Guest Posting?
A key benefit to writing a guest post is that it's a great link-building tactic. That's because in a world where everyone's trying to rank for hard keywords, links are valuable. And someone is 10x more likely to give you a backlink when you offer some value in return.
Next, writing guest posts is great brain food. It pushes you to think outside the box and come up with fresh ways to use your expertise.
Not to forget how guest posting for credible publications increases your authority. It tells the world that you really are an expert at what you do.
And if that wasn't enough, one guest post often leads to more, if all goes well. It opens the floor to lasting business relationships.
So, to recap, guest posting helps you:-
Connect with new audiences
Increase your credibility
Get backlinks
Sharpen your thinking
Establish long-term business partnerships
Sounds like a pretty good use of your time, doesn't it?
7 Steps to Manage Guest Posts Using SmartTask

1. Create a New Task for each Guest Post
In order to manage guest posts effectively, you'll want to create a new task for each post. The task should include all the necessary information about the post, such as the title, due date, and any specific requirements from the website owner or editor.
2. Assign the Task to the Appropriate Team Member
Assigning the task to the appropriate team member is essential for ensuring that the post is completed on time and to a high standard. Make sure that the team member is aware of their responsibilities and has all the resources they need to complete the task.
3. Set up a Workflow
Establishing a clear workflow for each guest post will help you stay organized and keep the process moving smoothly. This workflow can include steps such as researching the topic, writing the post, editing the post, and submitting the post.
4. Use Deadlines to Manage the Process
Setting deadlines for each step of the workflow will help ensure that the process stays on track. This will also help team members to prioritize their work and ensure that the post is completed on time.
5. Use Comments and Attachments to Keep Everyone Informed
Using the comments section of the task to keep everyone informed of the progress of the post is a great way to ensure that everyone is on the same page. This can also help prevent miscommunications or misunderstandings. Attaching relevant files, such as drafts of the post or research documents, can also be helpful.
6. Review and Approve the Post
Before submitting the post, it's important to review it carefully to ensure that it meets all of the necessary requirements. This may include checking for proper grammar and spelling, ensuring that the post is on topic and meets the website's guidelines, and verifying that all of the necessary links and citations are included.
7. Submit the Post
Once the post has been approved, it's time to submit it to the appropriate location. This could be directly to the website owner or editor, or through a content management system. Make sure to keep track of where each post has been submitted and when it is published.
And That's the End of the Road
We hope we covered everything there was about managing guest posts with SmartTask. Now, let us shift gears for a bit. For link builders, guest posting is just one tactic.
The broad goal is to build needle-moving links as fast as possible. And to help with that, we've been working on something cool. One solution to drastically improve the speed and ease with which you can build backlinks, irrespective of the tactic you use.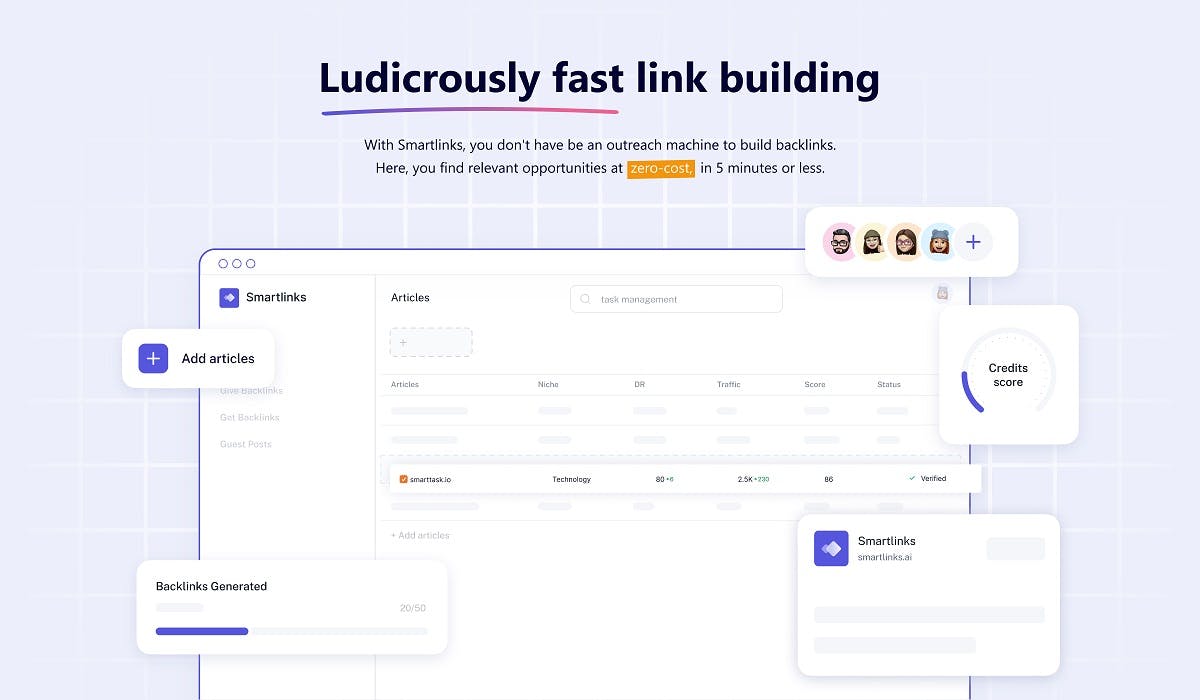 Say hello to Smartlinks, a platform where you can build backlinks at scale, minus the dizzying outreach. Here, all you have to do is:-
Enter keywords you need backlinks for,
Get matched with opportunities,
Send a one-click backlink request,
And voila!
Just create link-worthy content, and Smarlinks does the rest.
P.S. The tool is set to launch in May, and we're currently adding people to the waitlist. So, head to the website and get your name in there ;)
Frequently Asked Questions
1. What type of guest posts should you post?
When it comes to guest posting, it's important to focus on creating high-quality content that provides value to both the website's audience and your own brand. Here are some types of guest posts that can be effective:
1. Educational posts: Educational posts are a great way to share your expertise and provide value to readers. These posts should be informative, well-researched, and provide actionable tips and advice.
2. Opinion pieces: Opinion pieces can be a great way to share your perspective on a particular topic or industry. These posts should be well-supported by evidence and research, and should encourage discussion and engagement.
3. Case studies: Case studies are a powerful way to demonstrate your expertise and showcase your ability to solve problems. These posts should be data-driven and provide a clear before-and-after picture of how you helped a particular client or customer.
4. Infographics and visual content: Infographics and other visual content can be a great way to share complex information in an easily digestible format. These posts should be visually appealing and informative, and should provide value to the website's audience.
5. Listicles: Listicles are a popular format for blog posts, and can be a great way to share information in a concise and engaging way. These posts should be well-researched and provide actionable tips or insights.
Ultimately, the type of guest post you should create depends on your goals and the needs of the website's audience. By focusing on creating high-quality content that provides value, you can increase the visibility of your brand and establish yourself as a thought leader in your industry.
2. Is guest posting worth it?
Guest posting can be a valuable strategy for building brand awareness, increasing your website's traffic, and establishing yourself as an authority in your industry. However, it's important to approach guest posting with a clear strategy and realistic expectations.
3. What are some challenges with guest posting?
There are several challenges that you may encounter when engaging in guest posting:
1. Finding relevant and reputable websites: One of the biggest challenges with guest posting is finding websites that are relevant to your industry and have a good reputation. Not all websites accept guest posts, and not all websites that accept guest posts will provide much value.
2. Time and resource commitment: Creating high-quality guest posts takes time and resources. It can be challenging to commit to a consistent guest posting strategy while also managing other aspects of your business.
3. Competition: Guest posting has become a popular strategy, which means that there is often significant competition for opportunities. It can be challenging to stand out and secure guest post placements on high-profile websites.
4. Link building ethics: While guest posting can be a valuable tool for building backlinks to your website, it's important to approach link building ethically and avoid spammy tactics that could harm your website's reputation.
5. Maintaining consistency: It can be challenging to maintain a consistent guest posting strategy over time, particularly if you're working with a team or outsourcing the work. Consistency is key to seeing results from guest posting.
Overall, guest posting can be a valuable strategy for building your brand and increasing your website's visibility, but it's important to be aware of these potential challenges and approach guest posting with a clear strategy and realistic expectations.
4. What practices should you avoid when doing guest posting?
When doing guest posting, it's important to avoid certain practices that can harm your website's reputation or violate ethical standards. Here are some practices to avoid:
1. Publishing low-quality content: Avoid submitting poorly written or irrelevant content to websites. This can damage your reputation and hurt your chances of getting future guest post opportunities.
2. Overusing exact-match anchor text: Using too many exact-match anchor text links in your guest post can be seen as spammy and violate search engine guidelines. Instead, use a mix of branded and non-branded anchor text links.
3. Guest posting on low-quality websites: Avoid guest posting on low-quality websites that have a poor reputation or are not relevant to your industry. This can harm your website's reputation and lead to search engine penalties.
4. Duplicate content: Do not submit duplicate content to multiple websites. This can harm your website's search engine rankings and reputation.
5. Violating website guidelines: Make sure to follow the guidelines of the website you're submitting your guest post to. This includes adhering to word count limits, formatting guidelines, and avoiding overly promotional content.
6. Buying links: Avoid buying links to your website as it violates search engine guidelines and can lead to search engine penalties.
By avoiding these practices and adhering to ethical standards, you can ensure that your guest posting strategy is effective and helps to build your brand's reputation in a positive way.