SmartTask
Contents
9 Effective Ways to Avoid Burnout and Improve Wellness While Working From Home
By Andrew ChuDec 17, 2020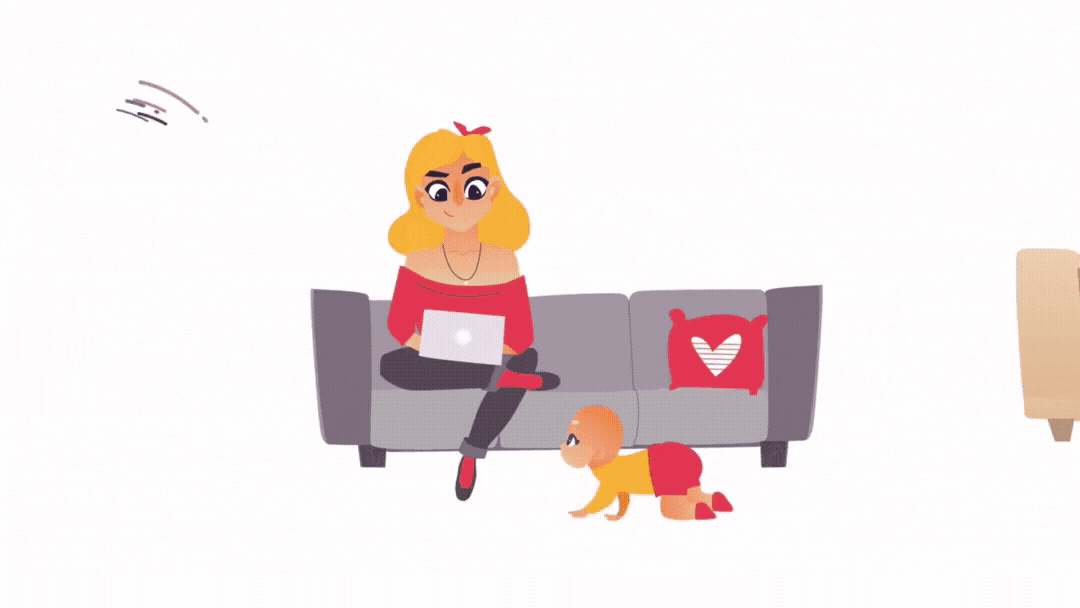 Working from home may seem like a breeze, but many people find themselves getting burned out faster. At the same time, they cannot improve or work on their wellness while working from home.
If this is you, you shouldn't settle with this type of life. With that said, here are nine practical ways that will help you avoid burnout and improve your overall wellness while working from home:
1. Develop Boundaries and Limits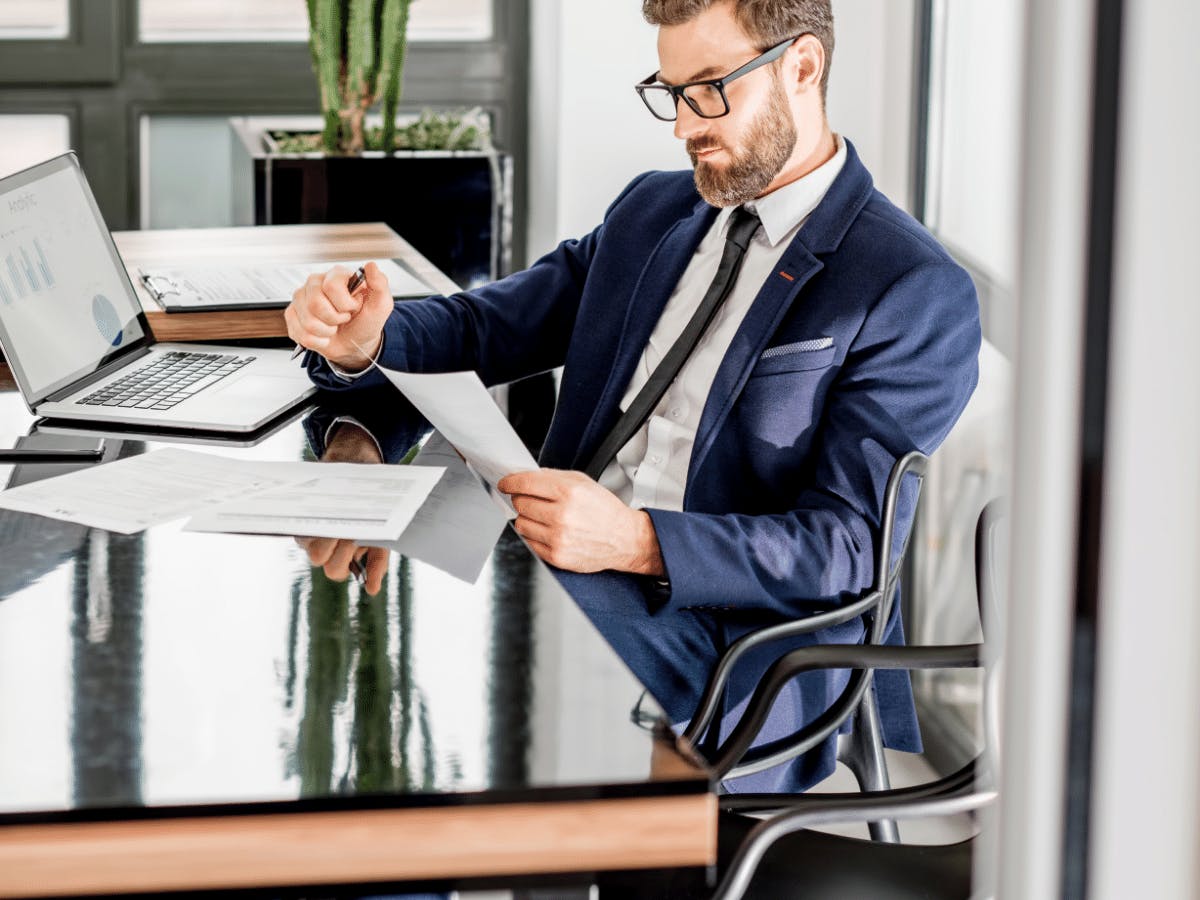 A significant reason why you might start feeling burnt out from your work is that there's a lack of boundary between you and your work life. And even if you do have, are you enforcing it?
A part of developing boundaries and limits is to set expectations within your team. By setting expectations, especially as a work leader, you can avoid burnout for yourself and the rest of your team. That's because you're clear on what you want from them. It would be best if you also communicated when you're available for work.
You should set your hours and tell everyone, including clients, to expect delays when sending you a message outside of work hours. That way, you aren't worn by people thinking that you're available 24/7 just because you're working from home.
2. Create a Routine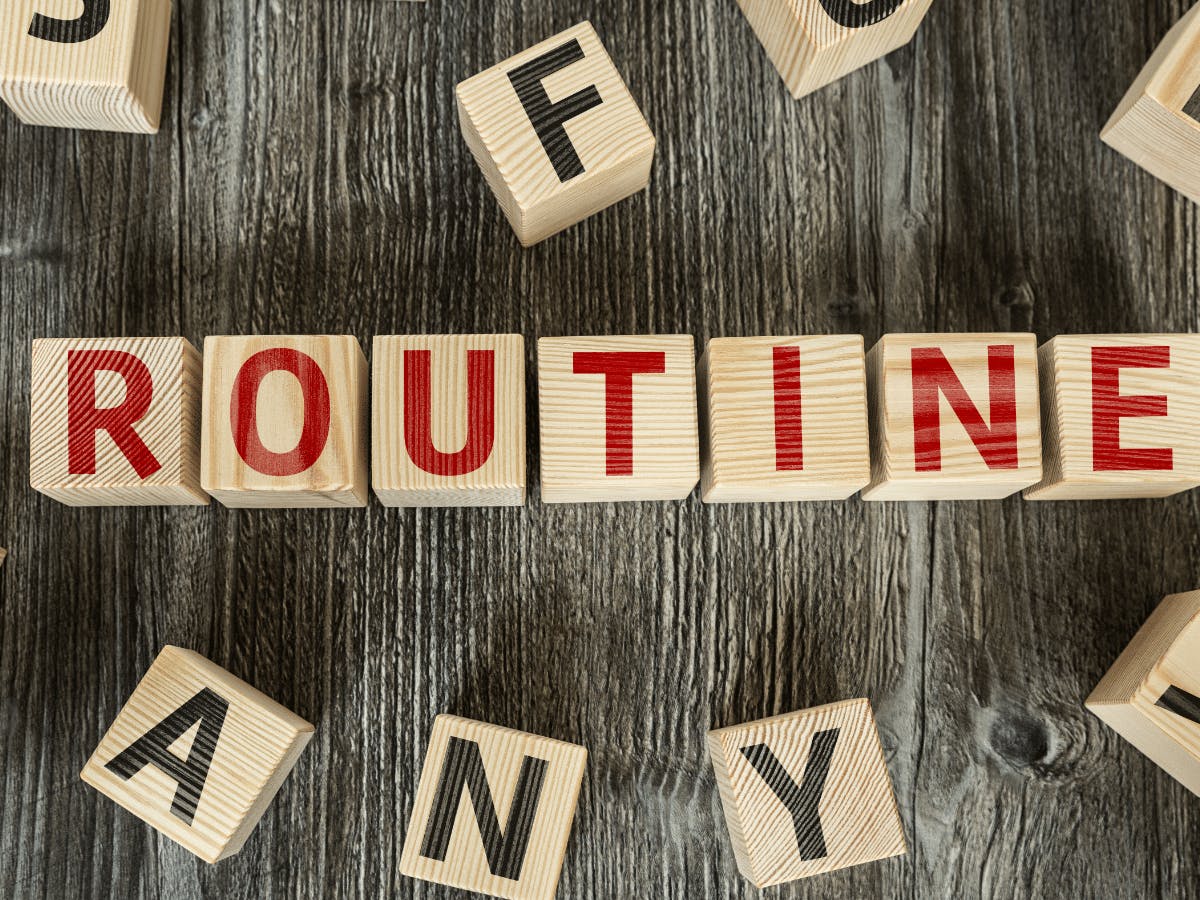 It would be a rookie mistake to wait until inspiration or motivation strikes you to start doing your job. That's because motivation and inspiration are unreliable and inconsistent things.
If you rely on something so fickle, your work ethic itself will be unstable too. That's why you need to develop a routine for your work.
When you develop and start getting used to your routine, you'll find that you remain productive even when you don't feel the motivation to work. On the days when you're not feeling good, not being productive will undoubtedly demoralize you even more.
That's why a routine is essential. It's going to automate your work because your body feels like it's on auto-pilot.
There are many ways you can establish a routine, but you first need to take the time to create a schedule. When you worked in the office, you probably had a plan even if you didn't set one. You had a set time when you left your house and when your lunch breaks were, and so on.
When working from home, you might have skipped that part. But this lack of a schedule makes it harder for you to prioritize and manage your time effectively.
That's why, at the end of every workday, take at least one hour to organize your schedule for the next day. Once you optimize your schedule, you can start making that work schedule your routine.
3. Measure Productivity Differently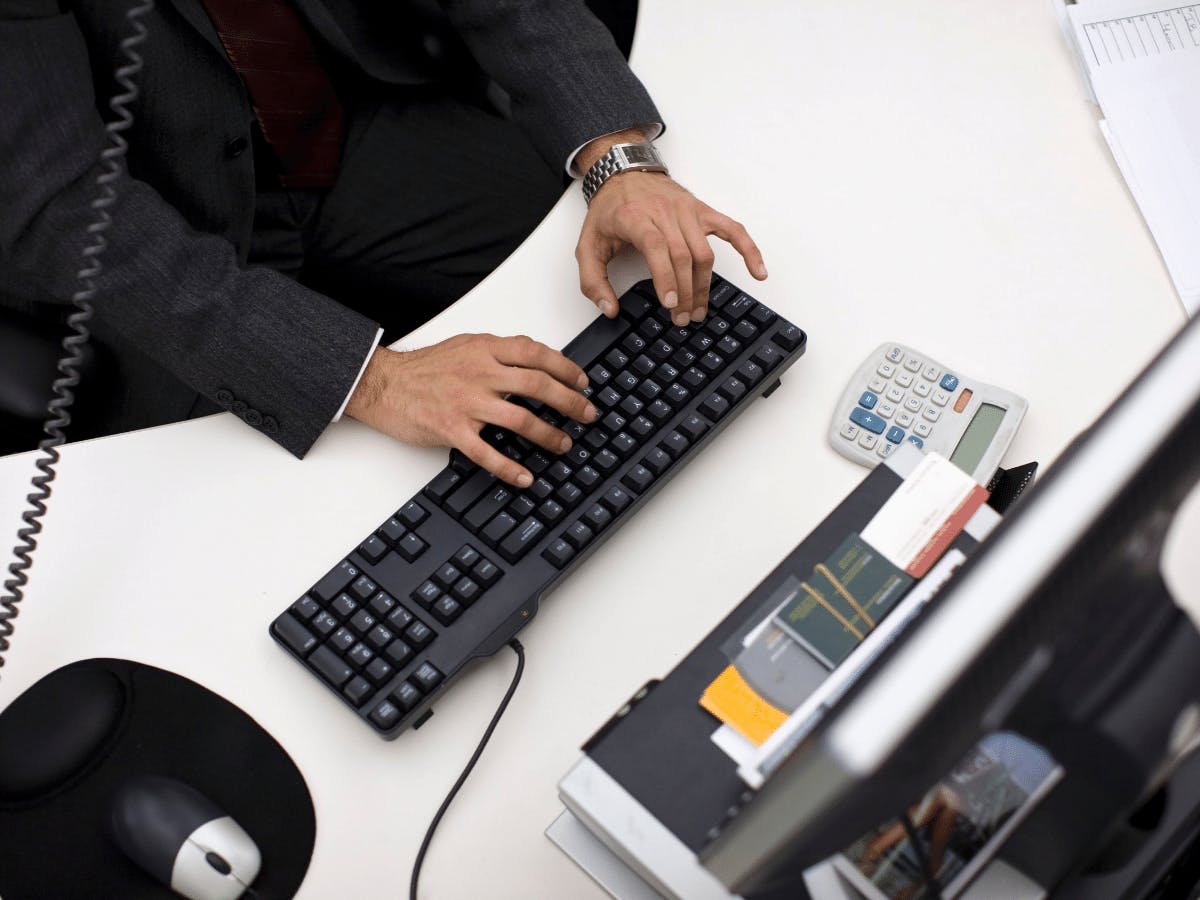 Since you're working from home, you shouldn't feel like you have this immense pressure to be the most productive you've ever been in your life. You also have to adapt your goals and measurements of success based on the changes in circumstances around you. Otherwise, you're going to be setting yourself up for failure.
You have to cut yourself some slack, especially while you're trying to learn how to adapt to the significant changes around you. Working from home might seem like a breeze, but many problems come with it too. That's why you should make sure that you provide an accurate picture of your productivity.
There are many ways you can measure productivity differently now that you're working from home. One great example would be to change your perspective.
For example, instead of measuring goals based on max output, consider accomplishing your minimum work tasks in a day. It puts less pressure on you while still allowing you the capacity to be productive in a workday.
4. Prioritize What's Important
You have to think about things on a bigger picture basis.
Something immediate should never trump something more critical. If you prioritize primary issues compared to your more pressing matters, you're going to burn yourself out faster than you'd think.
To help you prioritize what's important, you need to spend some time introspecting. You can get a better and clearer picture when you take the time to let your thoughts simmer a bit.
Once you figure out your real priorities in life as a whole, it puts things in a better perspective. That perspective will help you realize that work stress shouldn't be as tremendous of a deal in your life as it is right now.
It will help reduce stress build-up and help you craft a better plan of action to better your work life.
5. Make Time to Build New Bonds
Since social interactions are more limited, you should make sure to take the time to build new bonds or strengthen the ones you already have. There are plenty of tools that will help you still communicate and connect with your loved ones, as well as new connections.
People think that socializations happen when, in fact, socialization is more deliberate. If you don't deliberately set out to interact with people, it's not going to happen.
If you don't get enough socialization, even if you deem yourself introverted, it's going to affect your well-being. That's why you shouldn't be afraid to reach out and remain social.
6. Take Regular Breaks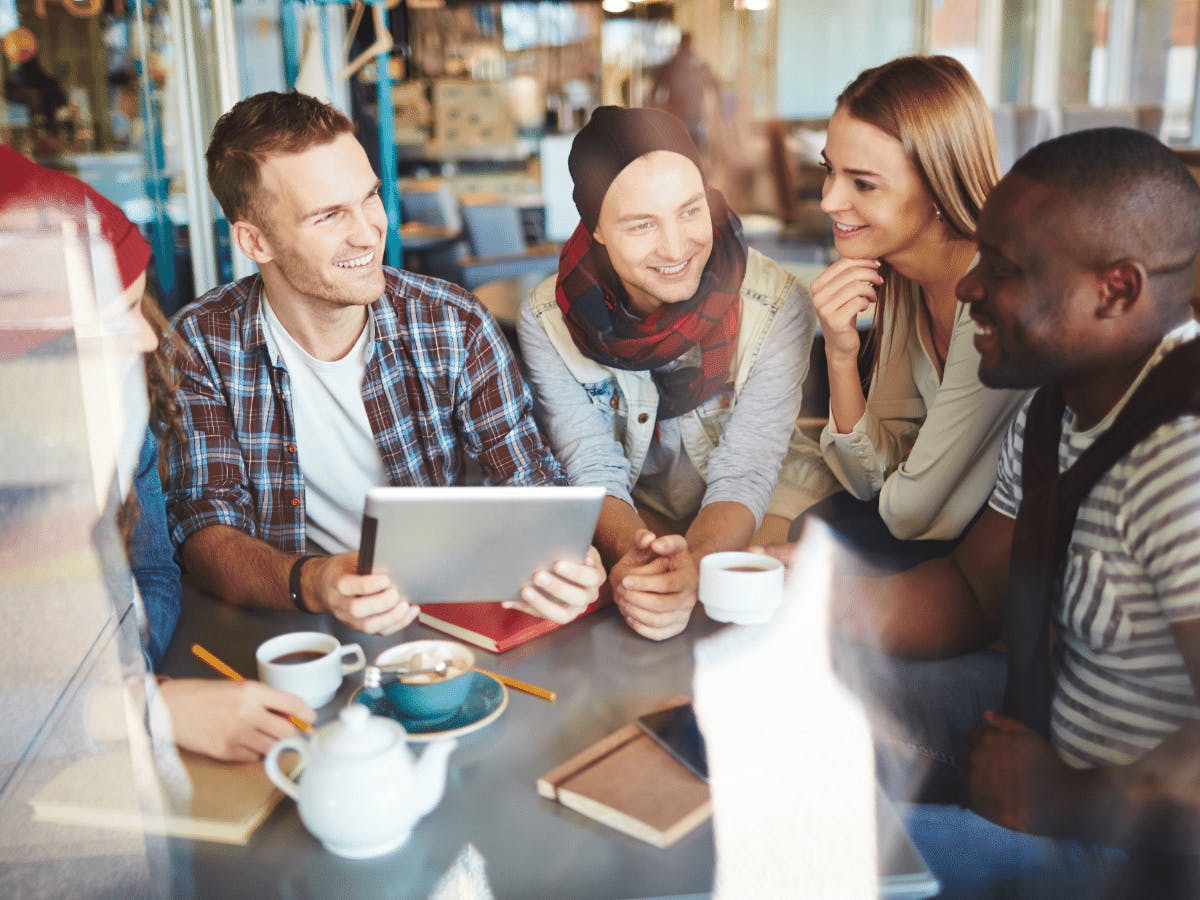 You have to take breaks, both long and short. You have to incorporate breaks in-between your work hours and then have gaps after your work hours.
If you don't deliberately make a pact that you would follow these breaks, you're going to forget to take your breaks quickly. You're going to make excuses for yourself, such as how near you are to finishing specific tasks.
When taking your breaks, you shouldn't take your breaks at the same place you work. That's because it can be that much harder to switch back to work mode or to switch to break mode when your work is right there.
Your break shouldn't only be the lunch break that you have in the middle of the day. A part of your break would be the short breaks in between each chunk of work tasks that you've accomplished within the day.
That short mental break is an underrated part of ensuring that you don't tire yourself out quickly within each workday.
7. Recreate the Office Environment
If you're going to work from home, you should try and recreate the office environment in a small part of your home. That means not doing your work while lying down on your sofa or bed. It also means not wearing your pajamas the entire day. After all, neither of these are things that you would do in an office environment.
By replicating the office environment, it becomes easier for your mind to shift towards work mode. At the same time, it lets others know around your house that you're busy and are working.
Thus, they would sense more of a boundary than they would if you were lying down wearing pajamas, even if you were doing work.
You don't even need to have an entire office room if you don't have space. You can be productive with a minimal workspace.
For example, you can section off one corner of your bedroom, far away from the bed, where you set up a desk and a chair.
That could be your workspace. As long as it isn't in a high-traffic area at home, it should create a more productive atmosphere for you.
8. Practice Self-Care
If you aren't practicing self-care, that means that you are working yourself to the bone without giving your body and mind the time to recuperate.
You have to practice self-care intentionally. Otherwise, you're going to start noticing how badly you need it once you're not functioning as well as you usually would.
Taking breaks not only when you need to but also as you've scheduled is one way to practice self-care while working from home. The items in this article itself are one form of self-care, except that the effects are more on a long-term basis.
Other forms of self-care can be different for each person. For example, eating healthy meals is a form of self-care. Sleeping eight hours every day is also a part of self-care and something you should do as often as possible.
You can also hold a day when you pamper yourself as much as possible by either soaking in the hot tub or indulging in nap times in the middle of the day.
It's all up to you what self-care means for you. However, you should remember that self-care isn't confined to the physical, but it should also include the mental aspect.
9. Keep Yourself Organized
At Cleaning Exec Maid Service NYC, we always advise our clients to keep themselves organized. That's because doing so can help them work efficiently and effectively.
If your physical environment is messy and cluttered, it can affect how you think and behave. Sloppy thinking also affects how your physical environment looks.
Also, don't fall into the idea that you're simply someone who works well in organized chaos. You have to be honest with yourself about whether you work well in organized chaos or want to bother organizing your workspace.
When you have a more organized workspace, you'll find that it's a lot easier for you to get through the work. That's because you don't have to go through half the battle, which is working through your mess.
Conclusion
The tips listed above can be your foundation in preventing burnout when working from home. However, these will only work if you take an active step towards it. Otherwise, you can follow these tips all you want, but they won't help you. Therefore, make sure that you apply these tips to help you avoid suffering, all for the sake of your work.