SmartTask
Contents
The Definitive Guide to Writing the Perfect Vision Statement
By Nidhi ParikhNov 13, 2019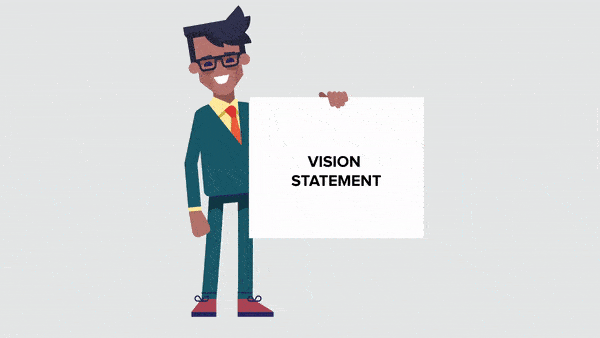 Why is it that some employees go beyond their work duties to do things for their companies?
Why is it that despite the same functionalities we buy products from a particular brand, even if there are cheaper products available?
While there may be other things, when we get to the core of these questions, we find one term standing out - values.
The best brands out there focus on delivering an exceptional customer experience by combining emotional, inspirational, physical and logical elements. This reflects the most in their vision statement.
Let us take Tesla as an example. When Tesla laid off close to 3000 employees during their biggest layoff in 15 years of working, Kevin Throop who was the sales manager came out and said, "It's the right thing for the company. I don't regret giving all that I had and in a way bidding adieu is my last contribution."
These feelings were echoed by many such laid-off employees. And it's surprising, isn't it?
But consider the fact that the employees didn't just look at the company as a source of earning their salaries. They were intrinsically motivated by the vision of the company and the company's leadership.
If you go up and ask those employees, "What are you working for?", they would raise their heads and say, "My contribution in this company will help save the world, for we are working towards clean energy."
While not every company would have such strong vision statements as saving the world or helping the world get rid of cancer, even a simple vision statement such as Nike's could inspire employees and other stakeholders "Bring inspiration and innovation to every athlete* in the world"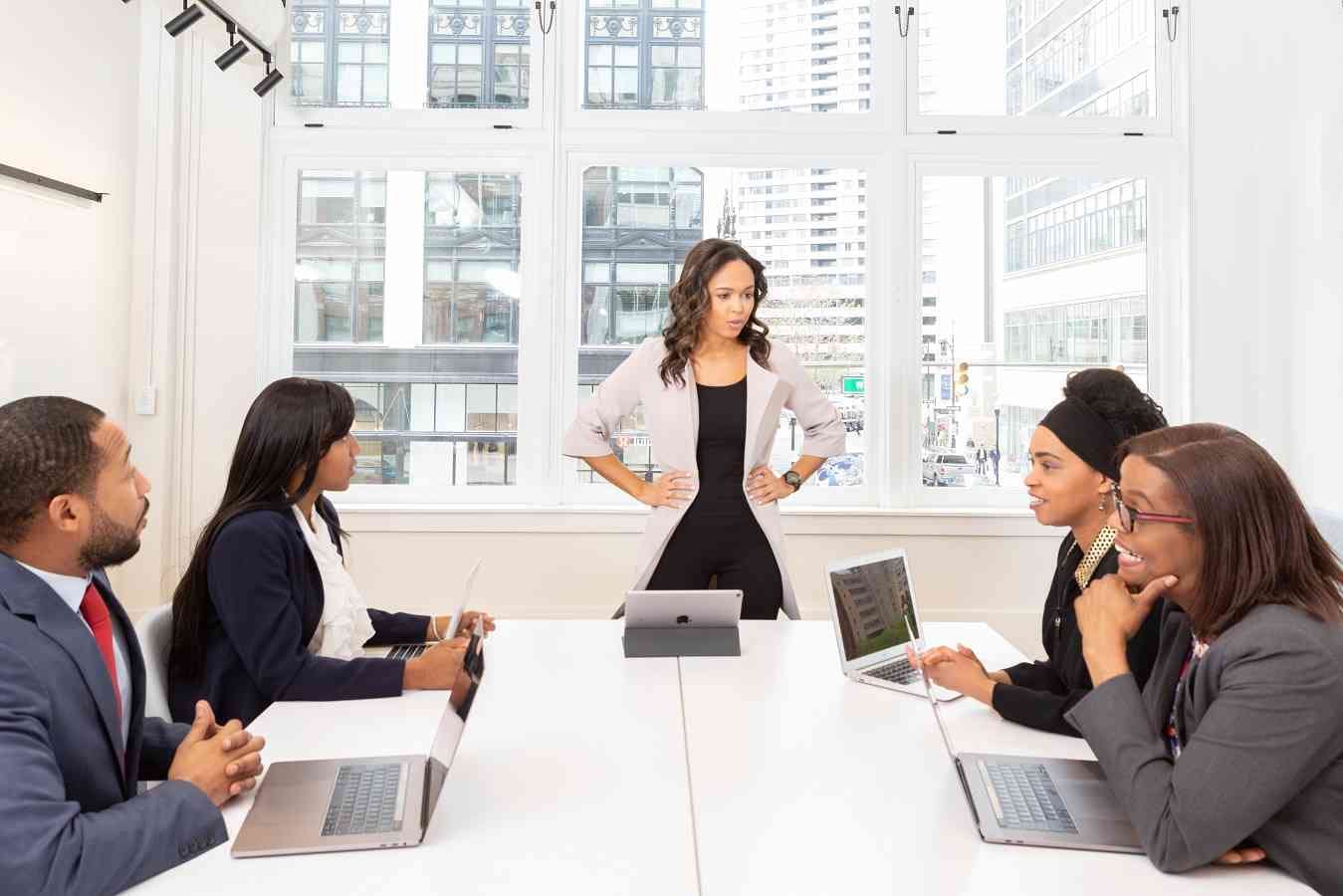 *If you have a body, you're an athlete
A research conducted by Forbes states that employees who find their company's vision to be meaningful have engagement scores of 68%. While those who don't, have a drastically low engagement score of just 16%.
Your company, be it a software, construction or a bakery needs a vision statement that isn't just hung up on the wall as a decoration, but it serves a purpose and motivates people to look at the company in a different way.
What is the difference between vision and mission?
Both these terms are sometimes interchangeably used. Some companies have even gone to combine their vision and mission statements into one.
But there are differences between the two.
A vision statement describes how the company would be like in the future. What it aims to achieve through its products or services. Vision statements are future based and their main purpose is to give a direction to the company and inspire employees. Vision statement pushes you to come out of the day-to-day responsibilities and strategically think about the company's future.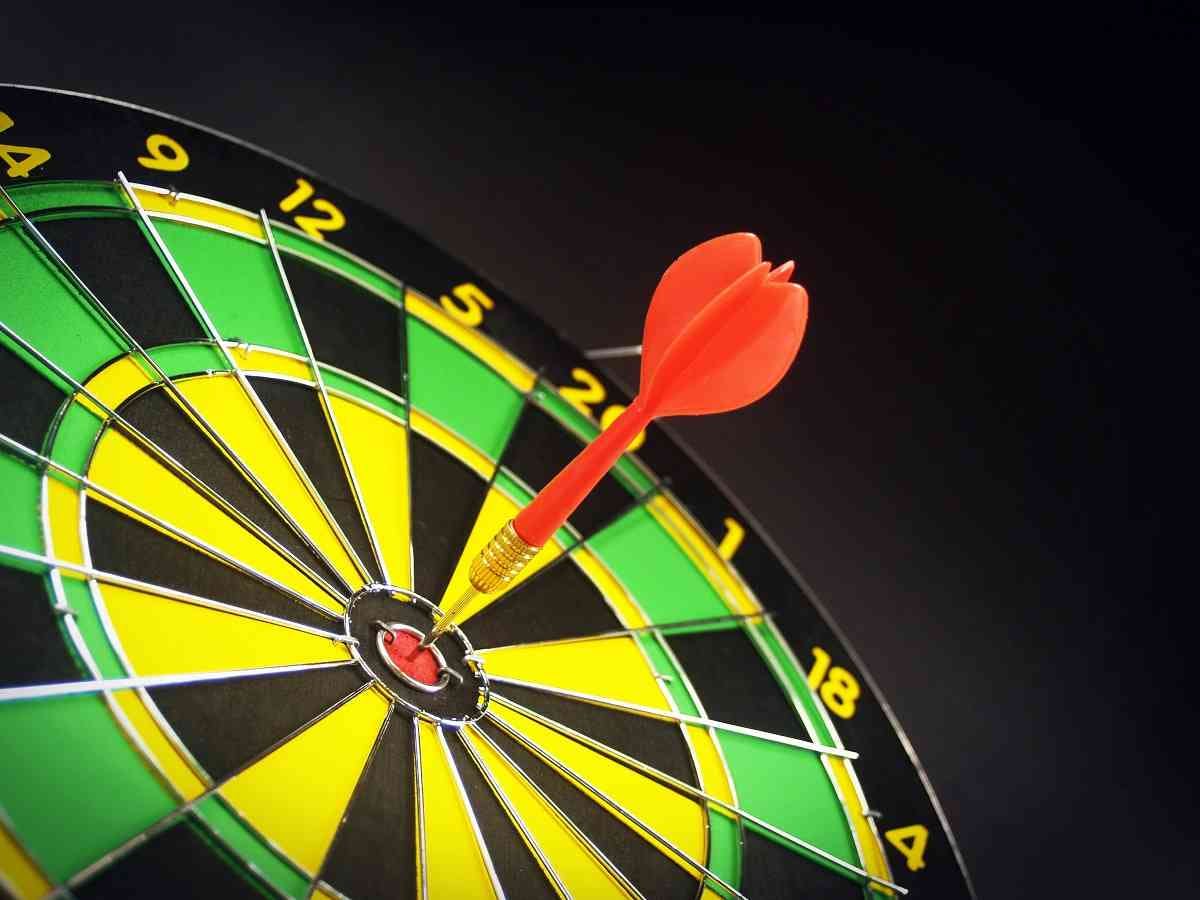 A mission statement, on the other hand, talks about the present. It focuses on what the company should be doing now to achieve that vision some years down the line.
Let's take Amazon's example to make things more clear.
Amazon's mission statement: "We strive to offer our customers the lowest possible prices, the best available selection and utmost convenience."
Amazon's vision statement: "To be Earth's most customer centric company, where customers can find and discover anything they might want to buy online."
Can you notice the clear relationship between the two? While their vision statement mentions what they want to be in the future (Earth's most customer centric company), their mission statement explains what they would be doing in the present (offer customers the lowest possible prices, best selection and utmost convenience) to achieve that vision.
Now that we are clear about the difference, let's move on to how you could formulate your own vision statement.
What is the process of writing the perfect vision statement?
While not every company would have followed this process to get to a well-known vision statement, there are some steps that remain the same.
You could follow this exact process or tweak it to suit your requirements.
Step 1: Define what your company does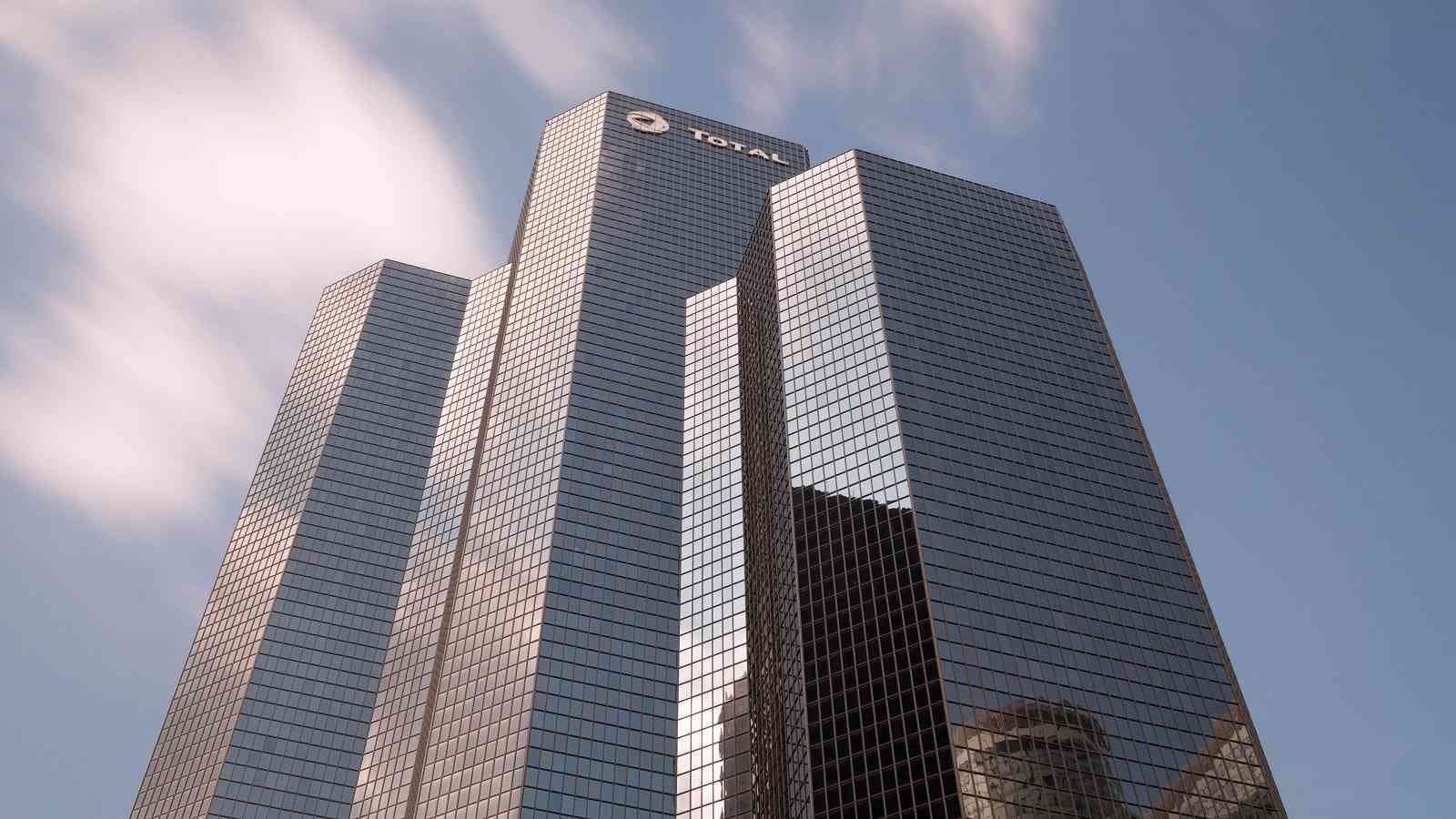 This isn't as easy as saying, 'My company makes softwares or provides peanut butter'. It's going deep and figuring out why your company exists.
Instead of thinking about the output, think about the outcome. While the output would be a software solution, your outcome would be a solution that makes small businesses happy because it's affordable and customized according to their needs.
Let's take another example. If you are a manufacturer of peanut butter, your output could be different types of peanut butters. Your outcome would be helping people stay healthy by adding more protein and minerals in their diet.
While this does not help you differentiate from the other companies in your industry, it's a good starting point to give you an idea of what your company vision would look like.
Step 2: Define the company goals and values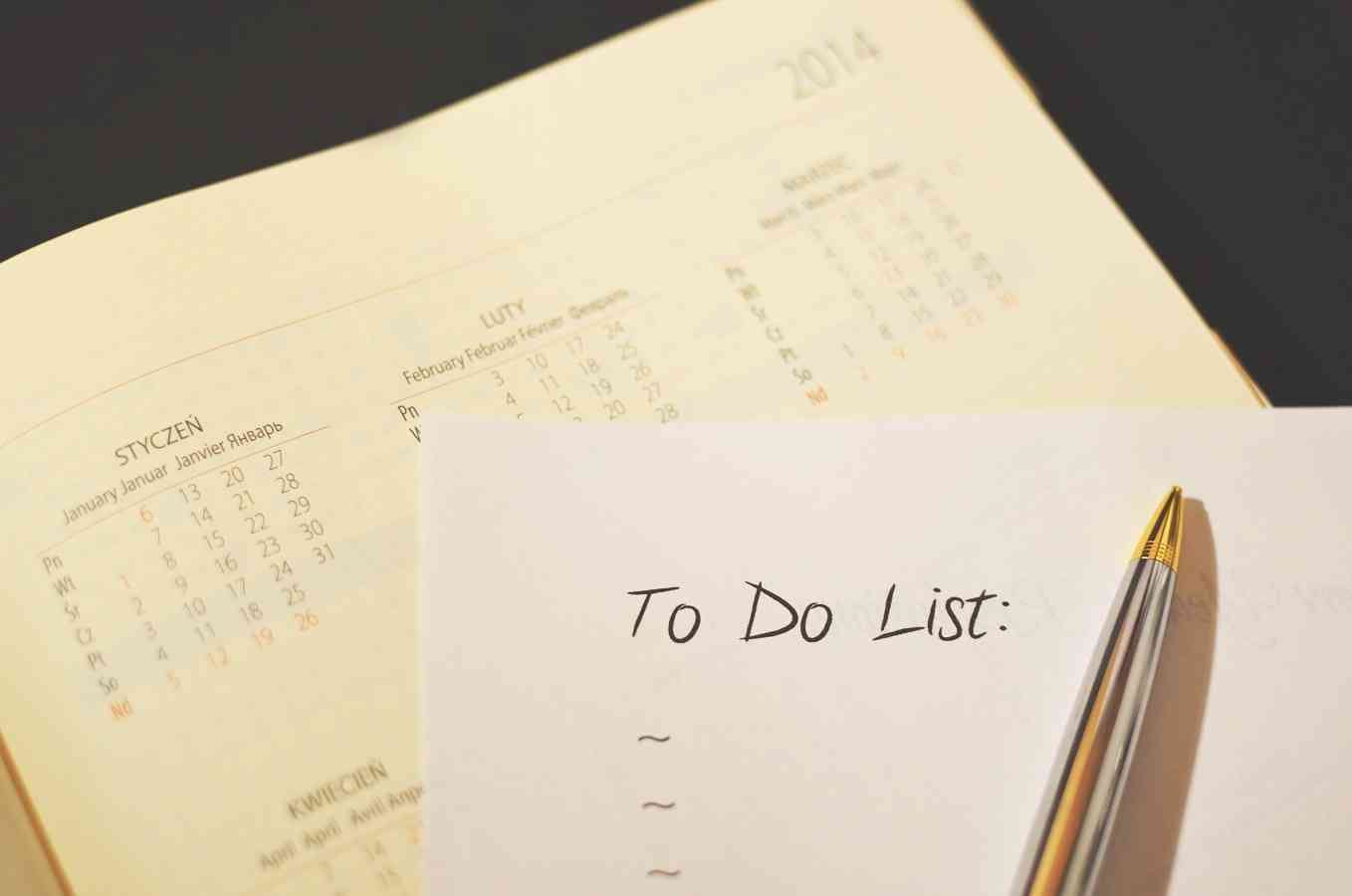 Go ahead and write down the goals you have for the company. Answer questions such as, 'In what way would I like my brand to impact the community/world?', 'Where would I like my company to be?'
The goals that you come up with will ultimately reflect in your vision statement. Let's again take the example of a peanut butter manufacturer. Considering you are a local brand, you came up with a goal that you want your customers to love your product so much that after the first try, they become brand loyal.
Putting this in mind, your vision could be something like this, 'Making peanut butter so tasty and nutritious that it puts a smile on every customer's face'
Defining your company's values helps set the tone of your vision statement. Your company's values should be something that highlights the behaviours and characteristics you hold ideal. It could be anything from honesty, integrity, sustainability, innovation, etc.
Take Apple's vision statement as an example.
'We believe we are on the face of the Earth to make great products and that's not changing'
Essentially, this vision talks about one value they hold supreme above everything else and that is innovation.
Step 3: Define how your company is different from the rest
Gone are the days when you were a first mover in your industry. These days, the new products and services that are coming up are extensions or just modifications of the ones that are already there in the market.
In fact, it might be the case that when you started the company, there were already 5-7 competitors out there. But what made you start anyway? What different thing you were going to bring to the table that your competitors couldn't?
Whatever be that thing, it becomes your company's USP (Unique Selling Point).
Take MVMT's simple and crisp vision statement as an example.
"Style shouldn't break the bank"
The USP of the company (high-quality watches at low prices) is clearly reflected in the vision statement.
Coming back to our example of peanut butter. Start off by asking yourself these questions, "Why would someone want to buy our peanut butter and not XYZ competitor's?" "Is it because we follow some age-old family recipe?" "Is it because the ingredients we use provide more nutrition?"
Whatever you come up with, make sure it reflects in your vision statement.
Step 4: Add an inspiring touch to it
At the end of it all, you want your vision to inspire employees and the general public. It should be such that when a person comes up for work and takes one look at the vision statement, it should give motivate that person to get working.
Have a look at the vision statement of Canadian Cancer Society.
"Creating a world where no Canadian fears cancer"
Now they could have written something on the lines of "Helping reduce the number of cancer deaths"
But that doesn't give you that "Wow, let's get to work. We have to achieve a lot" feeling. The earlier one triggers emotions and inspiration while the latter one though with the same meaning, fails to do so.
For example, in lieu of "A good product", you could write "A product that you'll fall in love with"
It all comes down to how you make use of words. Use words that impact people in a positive way and leave them feeling inspired. Here's a list of such words you can refer to.
Now that we know how to go about creating a vision statement, let's take a look at the dos and don'ts of it.
Dos and don'ts of drafting a vision statement
While there is no hard and fast rule when it comes to writing a vision statement, these are some traits that the most successful ones have in common-
The vision statement should be brief and should not carry any fluff. It should be crisp and simple. You could make a detailed one for your internal purposes but make sure the core vision statement doesn't go beyond 3-5 lines.
Avoid using jargons and words that are difficult to understand. It should be such that even a layman could understand and remember it.
The vision statement should look out to the future but shouldn't be unrealistic. Make it challenging enough but ensure that it's achievable.
Be a little abstract. For example, if your goal for the next five years is to gain international presence, keep that aside for your mission statement. When it comes to the vision statement, talk about the future of your business as a whole.
Avoid using vision statements like "To be a successful company" or "To make our customers happy.'' These are vague and generic statements. Dig deep and make it align with your company's mission and goals.
The vision statement should be such that it is not affected by technological or market changes.
Get it reviewed by your employees and close ones to get different perspectives and figure out if it actually inspires them or not.
These are some pointers you can take care of. The biggest one comes now. Don't shy away from making changes to your vision statement if it becomes necessary. Set a time frame after which you'll need to revisit and update the statement if needed.
Writing a vision statement is not rocket science. By following the steps outlined above and taking care of certain guidelines, even you would be able to create a vision statement that comes up on the list of the most inspirational ones.
Let us know in the comments if we missed out on something that should be kept in mind while preparing the vision statement.